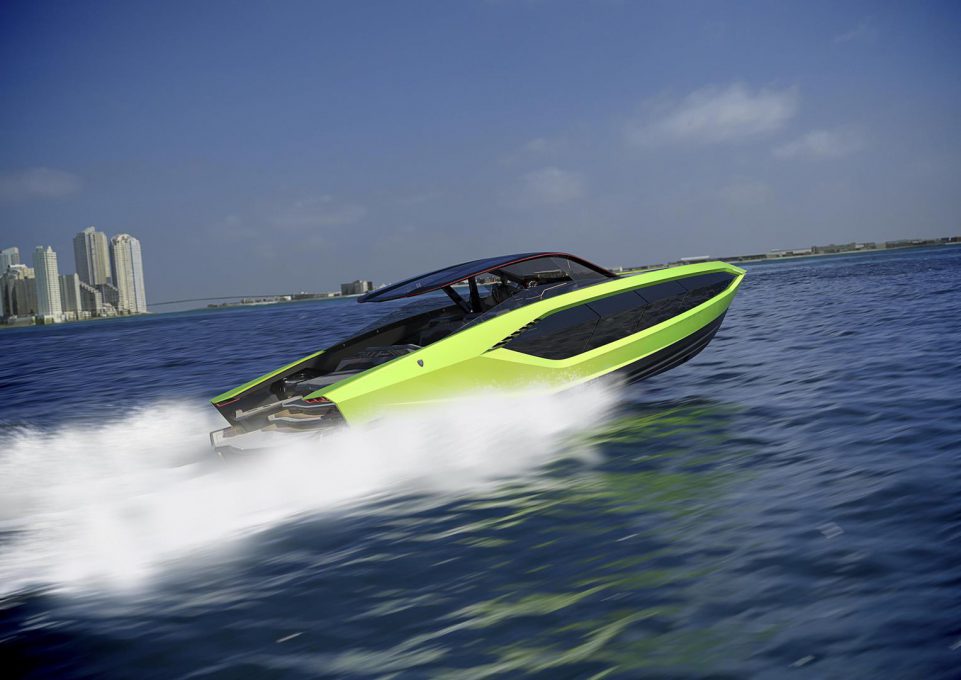 After thoroughly dominating land, Lamborghini is now collaborating with Tecnomar to produce speed boats. These luxury yachts are inspired by Lamborghini's hybrid super sports car, the Sián FKP 37. The speed boats will be called, Tecnomar For Lamborghini 63.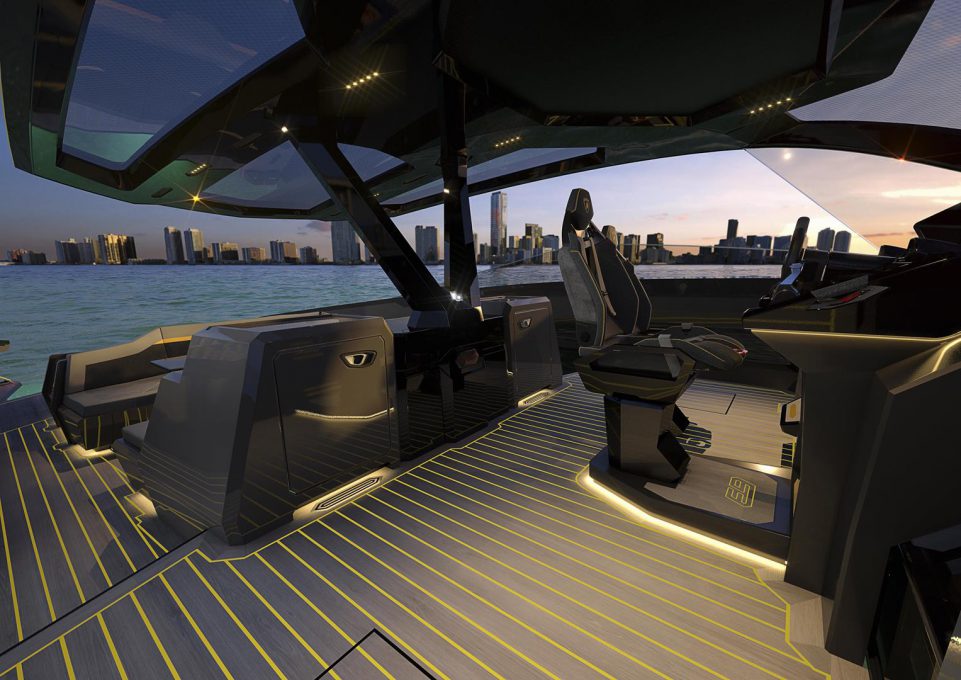 Since this is a Lamborghini speed boat, it has to go fast! Helping them along are a pair of MAN V12 engines producing a colossal 3,945 bhp. Obviously, it will also be the fastest yacht in Tecnomar's fleet.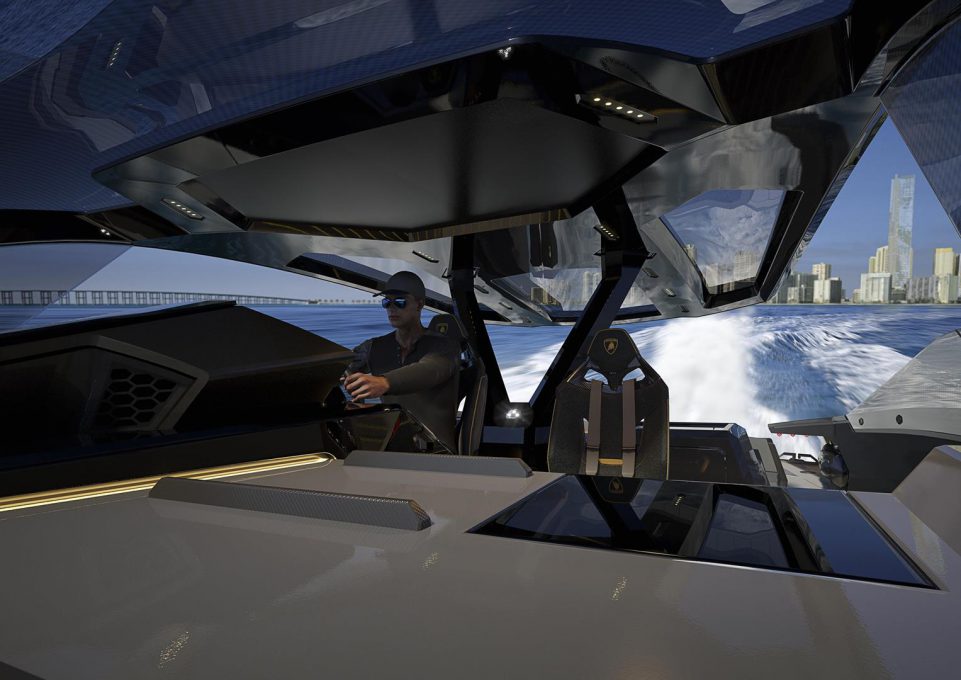 Thanks to the generous use of carbon fibre material, the Tecnomar for Lamborghini 63 weighs just 24 tons. It sounds like a lot, but that's good enough for it to be in the ultra-lightweight category of yachts.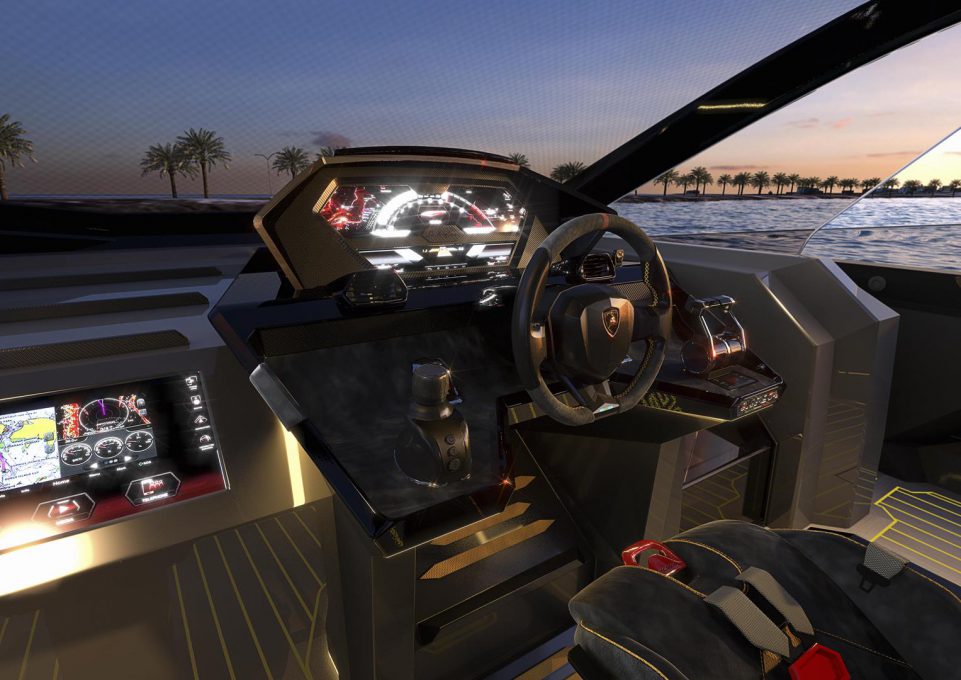 Naturally, there is a strong resemblance to Lamborghini's iconic cars from the past. Some of the design cues are borrowed from the Miura and Countach. Even the Y-shaped lights on it are a tribute to Lambo's concept car Terzo Millennio and the Sián FKP 37.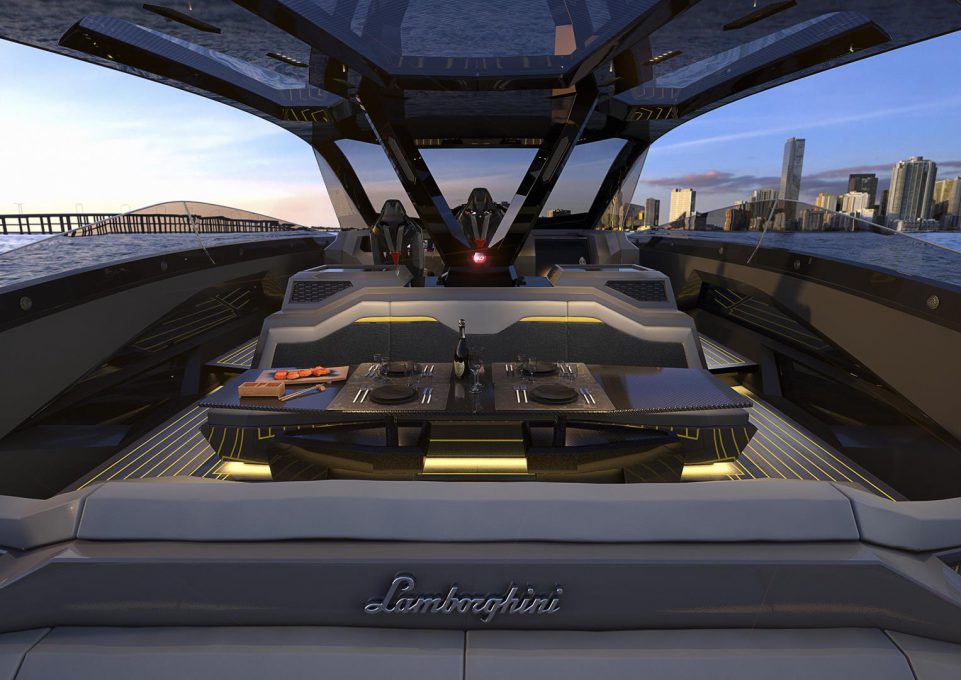 Inside the yacht, it's like any other Lamborghini, just a little bigger. Everything inside resembles the Lamborghini's cockpit right from the start/stop button to the motifs on its sporty seats. We can't wait to see these speed boats in action already, but we will have to wait until 2021 when the first boat hits the waters!