If you're thinking to change your precious machine's rubber any time soon, then probably you should check out Vredestein Tyres as well. It's a European brand, which was acquired by Apollo Tyres back in 2009, and now Apollo is bringing it to our shores. These tyres will be locally produced at Apollo's plant in India and will cater to both two-wheels and four-wheels. But, these tyres will be limited to the premium and luxury segment in cars. As for two wheels, the tyres will cater to the superbike community.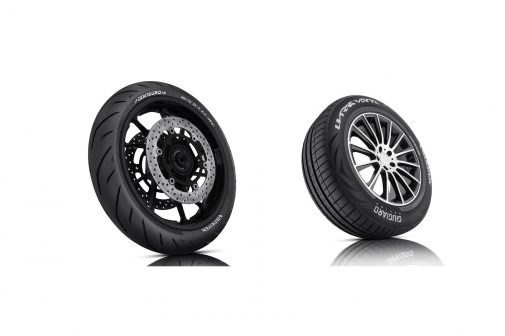 Let's talk about the range, then. For luxury vehicles, it has the Ultrac Vorti range, whereas the Ultrac range will be best for the premium sedans and hatchbacks. Also, you can choose between 15- to 20-inch tyre size for your car. So, the Ultrac Vorti range will cater to brands like Audi, BMW,  Land Rover, Mercedes-Benz and Volvo. But, premium hatchbacks and sedans like Maruti Suzuki Baleno, Honda City, Maruti Suzuki Ciaz, among others can choose the best set from the Ultrac range.
Coming to the bikes, the Centauro NS and ST will be available for touring and supersport bikes. This includes brands like Aprilia, BMW Motorrad, Ducati, Honda, Kawasaki, Suzuki, Triumph and Yamaha.
Through Apollo Tyres, Vredestein will be selling its range of tyres. Starting from Tier 1 cities, the firm will most likely set up exclusive counters for the Vredestein brand. Plus, the brand has good backing from Apollo Tyres's sales and service network across the country. Let's see how good the European brand's tyres will fare on our Desi roads.