As the sun came over the dusty road to nowhere I chose for the Volvo XC90 facelift shoot, I couldn't help but wonder just how the Swedish brand managed to make something that's gorgeous, yet brutish. Yes, there isn't anything new to its design as unlike its recently updated stablemates — the XC60 and the S90 — Volvo's flagship SUV didn't get any visual revisions. And still, the XC90 is fresh, unique, and downright desirable to my eyes. The sunlight glinting off the exquisite Onyx Black finish may also have something to do with that.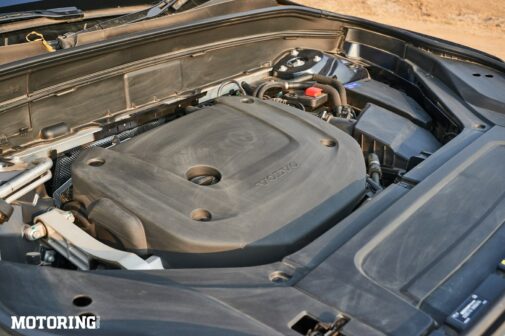 From the slim 'Thor's Hammer' LED headlights and vertical all-LED tail lights, to the flared fenders and massive 20-inch alloys, the XC90 has a dominating presence. Oh, there is one very small difference — the badge next to the right side tail-light now reads B6 AWD. This indicates the presence of the 1969cc four-cylinder turbo-petrol engine (with a mild electric boost) seen in the XC60 B5 and the S90 B5, though in the XC90 it's in a decently higher state of tune. The extra 49 bhp and 7.14 kgm of torque come courtesy of a supercharger that's been added, and it definitely helps the rather large seven-seater make quick progress.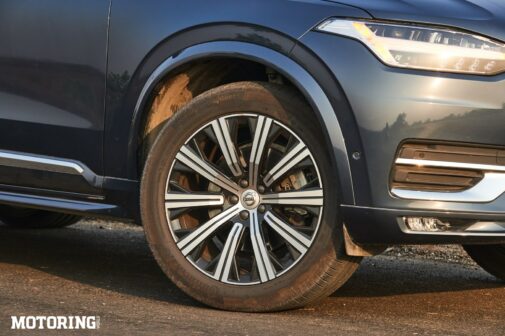 Although the eight-speed automatic isn't honed for lightning-fast shifts (it's tuned to offer the smooth ones instead), it's decently quick when push comes to shove. And man does this shove! I'd say it takes a little more than 7 seconds to reach 100 kph, which is laudable for something that weighs well over 2 tonnes. What's especially surprising is that when you put it in Sport mode, the large XC90 can carry a more than decent amount of speeds into corners. You can feel which way the wheels are going, the AWD system pushes power to wherever it's needed without a fuss, and even body roll is well-contained, for something this big.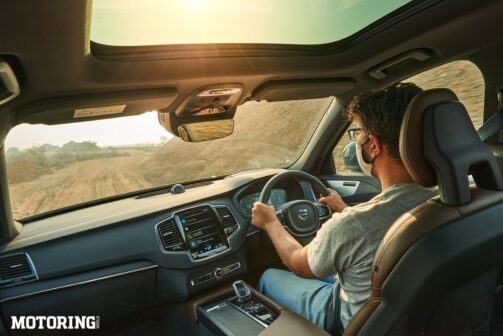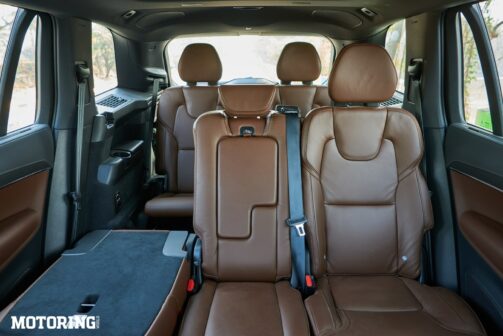 The air suspension plays its part in that last bit, and also helps provide excellent high-speed stability and pliancy. There is a hint of stiffness at city speeds, but you can't hear the springs working. In fact, unless you're revving the pants off it, the XC90 is a more or less silent drive, and even then, the sound from the invisible exhaust is just pleasing enough. Despite its proportions, it'll do city duty as well, but if the autonomous emergency braking system is engaged, you may have a bad time with people crossing from behind, and bikers trying to squeeze by.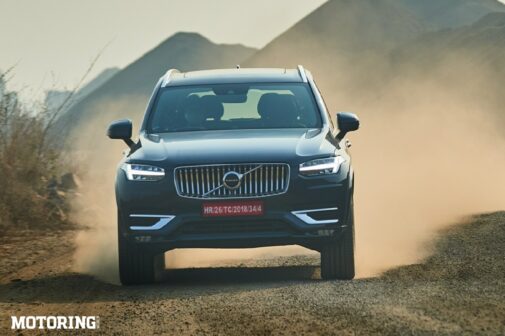 For the Rs 90.9 lakh, ex-showroom, India, you pay for it, I had hoped the new Google-based infotainment system was installed, and there are two or three other features missing as well, like wireless Android Auto and Apple CarPlay. Still, the spacious, familiar, and almost opulent interior (except for the third row, which is best folded down for luggage room), along with the new petrol engine, and its rugged good looks demand that the XC90 be on your shortlist.
AUTODATA
Volvo XC90 B6 Inscription
POWERTRAIN
Displacement:
Max Power:
Max Torque:
Transmission:
1969cc, I4, supercharged turbo-petrol
296 bhp
42.83 kgmm
8AT
DIMENSIONS
L/W/H (mm):
Wheelbase:
Ground Clearance:
Kerb Weight:
Fuel Capacity:
4953/1923/1776
2984 mm
238-267 mm/p>
NA
71 litres
PRICE
Rs 90.90 lakh (ex-showroom, India)