Volkswagen India has introduced the Taigun GT Trail Edition, an SUV designed for adventure enthusiasts. Based on the top-spec GT variant, this rugged and stylish vehicle offers various additional features, making it perfect for those who love outdoor adventures.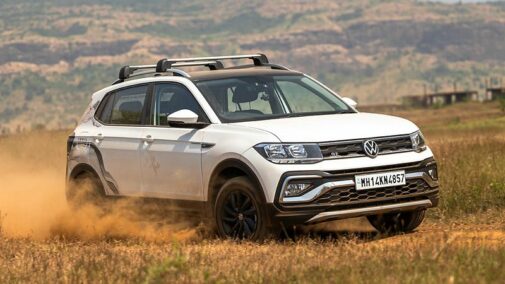 The Taigun GT Trail Edition is packed with numerous enhancements that cater to adventure enthusiasts. It comes equipped with functional roof rails, ready to carry extra gear or equipment, and features eye-catching body decals and panel graphics, enhancing its rugged appearance. The blacked-out 17-inch alloy wheels give it a distinctive and stylish look. This edition is available in all-new colors, Deep Black Pearl and Carbon Steel Grey Matte, adding to its aesthetic appeal. Inside, you'll find trail-themed seat covers on the leatherette seats, stainless-steel pedals, and a Trail Edition boot badge, all reflecting its adventurous spirit. The black roof foil and OVRM with red garnish add a sporty touch, while the exclusive Black Belmont alloys elevate its style quotient. To capture every adventure, a dash camera is included, and illuminated puddle lamps provide added convenience.
The Taigun GT Trail Edition is equipped with the same robust 1.5L TSI EVO engine found in the standard Taigun GT, delivering 150 bhp and 25.49 kgm of torque. The engine is paired with a six  -speed manual transmission.
Priced at Rs. 16.30 lakh (ex-showroom), the Taigun GT Trail Edition is available in three elegant colors: Candy White, Reflex Silver, and Carbon Steel Grey.
This SUV is an excellent choice for those seeking a stylish and rugged vehicle capable of handling various terrains. Whether you're an adventurer or simply someone who appreciates a distinctive and capable ride, the VW India Taigun GT Trail Edition has you covered.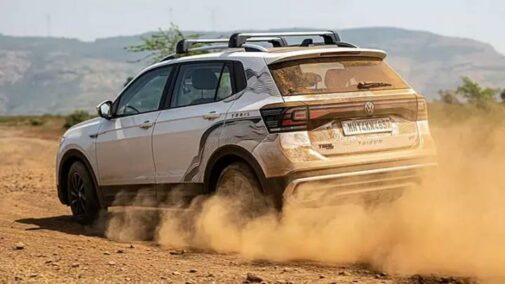 With its stylish design, powerful engine, and added features, this vehicle embodies the spirit of adventure. It's well-equipped to tackle various terrains, making it an attractive option for those with a taste for exploration.
The Taigun GT Trail Edition delivers both style and substance, ensuring an exciting driving experience for those who love outdoor escapades. Adventure awaits with this robust and stylish SUV from Volkswagen India.