Earlier this year, the Porsche Cayenne got a significant upgrade with multiple important tweaks. It was then eventually given a price tag of Rs 1.35 crore (ex-showroom). Fast forward to two months later, the German carmaker has now revealed the most powerful version of the Cayenne globally. It's not just performance on Porsche's mind though – the Cayenne Turbo E-Hybrid also claims more range in EV mode, but we'll get to that.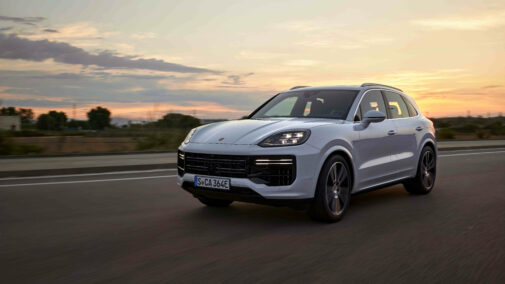 From the outside, the Porsche Cayenne Turbo E-Hybrid remains true to its 2023 upgrade and does not differ much. It retains those new Taycan-type Matrix LED headlights, and can be had in both SUV and Coupe forms. The Cayenne Turbo E-Hybrid also gets larger air intakes, red brake calipers, quad tailpipes, and a body-coloured rear bumper to place emphasis on its high-performance abilities.

Getting to the meatier bit now, the Porsche Cayenne Turbo E-Hybrid is powered by a 4-litre twin-turbo V8 engine paired with a 130kW electric motor. This setup gives the Cayenne Turbo E-Hybrid a combined output of 729 bhp and 96.8 kgm of torque, effectively taking over from the Cayenne Turbo S E-Hybrid which used to offer 670 bhp and 91.7 kgm of torque. Still bloody monstrous, if you ask us!
The battery pack is a 25.9kWh unit, which gives the Cayenne a claimed range of 82 km in EV mode, as compared to its predecessor's 42km claimed range.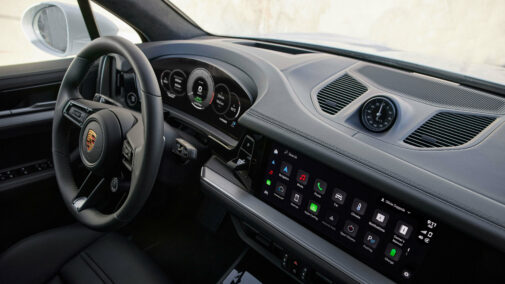 On the inside, the Cayenne Turbo E-Hybrid benefits from the Taycan's blended touchscreen infotainment system, a heated GT sports steering wheel, and 18-step adjustable leather sport seats. In terms of the kit on offer, the Cayenne Turbo E-Hybrid receives adaptive air suspension and torque vectoring as standard, while dynamic chassis control and rear-axle steering are available as options.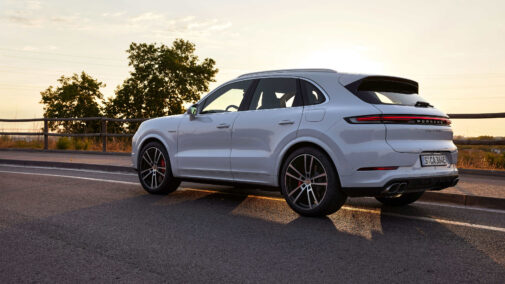 Should you need something even more out of the Cayenne Turbo E-Hybrid, Porsche will offer it in an GT Package trim, which adds ceramic brakes, 22-inch GT Design wheels, rear-axle steering, black exterior elements, and a carbonfibre roof among others. However, this is only for markets where the Cayenne Turbo GT is unavailable due to stringent regulations.

Do you want the Porsche Cayenne Turbo E-Hybrid in India? Let us know, and follow our social media handles for more!