Mini has taken the wraps off the third-generation Countryman, marking it as the brand's largest and most practical model to date. The latest Countryman offers a blend of petrol, diesel, and electric powertrains to cater to diverse preferences.
While retaining the iconic Mini aesthetic, the new Countryman undergoes a modern and aggressive design overhaul. A larger and more imposing front grille, sleeker angular headlights, redesigned taillights, and a muscular rear bumper contribute to the updated look.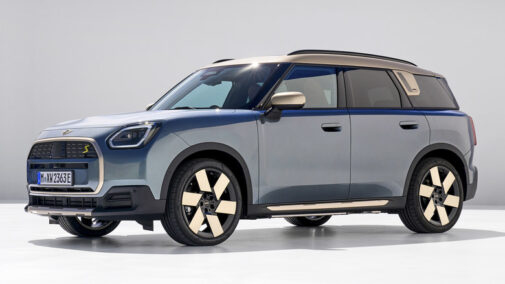 The interior sees a significant update with a new dashboard layout and an advanced infotainment system. Emphasizing minimalism and modernity, the dashboard features horizontal lines and clean surfaces. The larger and more responsive infotainment system introduces new features such as a digital instrument cluster and a head-up display.
View this post on Instagram
Buyers can opt for petrol, diesel, or electric powertrains. Turbocharged petrol and diesel engines strike a balance between performance and efficiency. The electric powertrain comes in two versions: the Countryman E and the Countryman SE ALL4. The Countryman E boasts an impressive range of up to 287 miles, while the Countryman SE ALL4 reaches up to 433 kkm.
The new Countryman surprises with its driving capabilities, exhibiting agility and responsiveness in corners while maintaining a comfortable ride. The electric powertrain stands out, delivering instant torque and smooth acceleration.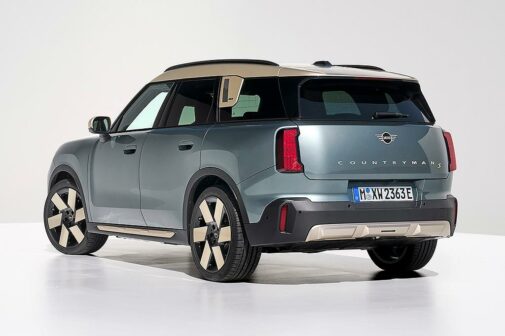 Although pricing details are pending, expectations align with the current model's range. The Countryman, positioned as a premium car, promises good value for money considering its performance and equipment.
The third-generation Mini Countryman emerges as a stellar choice. Offering a winning combination of style, spaciousness, practicality, and efficiency, it ensures an enjoyable driving experience.