MINI India has just dropped a stylish bombshell in the form of the Countryman Shadow Edition, and it's making a statement without shouting. Priced at Rs 42.90 lakh (ex-showroom, Delhi), it's the perfect blend of sophistication and sportiness.
This limited-edition marvel is based on the Cooper S variant of the Countryman, and it's dressed in all black. The exterior gets a sleek black makeover, and those black alloy wheels. The cabin complements this dark theme with black interiors and bold red accents. It's like a tux with a splash of red, stylish and just a little bit rebellious.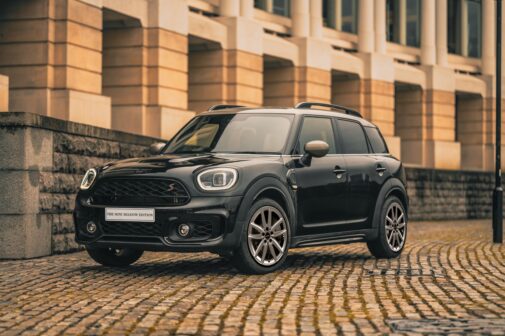 Now, let's talk power, shall we? The MINI Countryman Shadow Edition is no slouch. Under the hood, you'll find a 2.0-litre turbocharged petrol engine packing 189 bhp and 28.55 kgm of torque. Mated to a seven-speed Steptronic automatic transmission and equipped with all-wheel drive, it's got the moves to match its looks.
This is a limited-edition affair. So, if you want to be part of this exclusive club, you better act fast. You can book this suave companion at any MINI dealership across India. It's like getting an invite to the coolest party in town.
But let's not forget the competition. The MINI Countryman Shadow Edition is up against some formidable rivals like the BMW X2 M Sport X and the Mercedes-Benz GLA 250 4MATIC. They're all in a similar price range and offer a mix of style and performance. It's like a showdown of the most dapper secret agents.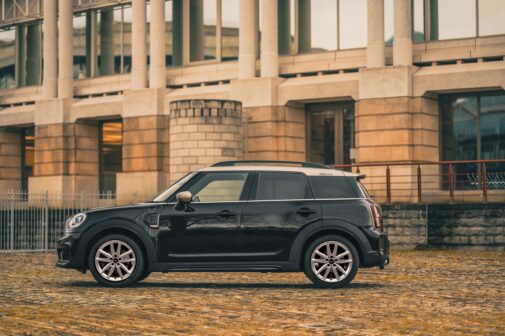 The MINI Countryman Shadow Edition is for those who appreciate style, performance, and exclusivity. If you want to make a statement on the road without saying a word, this MINI is your perfect accomplice.