In modern-day cricket, batsmen must know how to convert ones for twos, and that logic now also seems to be spreading towards automobiles. Mercedes-Benz has confirmed that the GLE facelift and the AMG C 45 are headed here on November 2!

Mercedes-Benz GLE facelift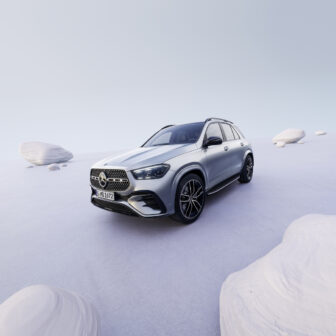 The Mercedes-Benz GLE facelift was showcased globally earlier this year. On the outside, it features restyled bumpers on both ends, along with restyled headlights and tail-lights. The grille is similar to the one on the C-Class, and the alloy-wheels are completely new as well. On the inside, the 12.3-inch blended screen setup has been retained, but it now gets an updated MBUX software. Along with that, the steering wheel has been lifted off of the S-Class, featuring touch-sensitive controls.

Speaking of what's under the hood, while Mercedes-Benz offers a wide range of diesel, petrol, and even a plug-in hybrid spec, the car maker has not confirmed exactly which variants will it be bringing here. However, we can assume Mercedes-Benz will give us the option of a diesel and a petrol.

Mercedes-AMG C 43
Meanwhile the Mercedes-AMG C 43 ditches the V6 powertrain, in favour of a 2-litre, four-cylinder turbocharged unit, giving it 396 bhp and 50.8 kgm of torque. The Mercedes-AMG C 43 is also the first series-production car to feature an electric turbocharger. To differentiate it as an AMG, it receives the Panamericana grille, restyled bumpers, quad tailpipes and a diffuser among other things. The interiors are also tastefully done with black leather treatment, sport seats, and red seat belts among others.

What prices are you expecting for the Mercedes-Benz GLE facelift and the Mercedes-AMG C 43? Let us know!