McLaren, the renowned British supercar and hypercar manufacturer, is commemorating its 60th anniversary in grand style by offering a selection of exclusive options for its series-production models, including the Artura, GT, and 720S. These options pay tribute to the iconic brand's rich history and the legacy of its founder, Bruce McLaren.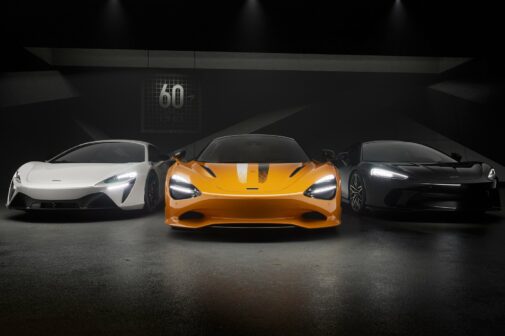 The 60th Anniversary options encompass various facets of these exceptional supercars, ensuring that enthusiasts and collectors have plenty to look forward to. These include a captivating array of exterior paint finishes, such as the vibrant McLaren Orange, the exquisite Le Mans Gold, and the unique Speedy Kiwi, a shade of green that famously graced Bruce McLaren's very first race car.
Moving on to the interior, the celebratory options offer a sumptuous experience with Alcantara trim and contrasting stitching in three distinguished colors – McLaren Orange, Le Mans Gold, or the exclusive Speedy Kiwi theme.
Not to be overlooked, carbon fiber enthusiasts will find these celebratory options to be truly special, as they encompass a range of carbon fiber accents. These include a carbon fiber steering wheel, shift paddles, and interior trim, adding a touch of exclusivity and performance to the supercars.
To further mark this remarkable milestone, McLaren has included a distinctive 60th Anniversary badging that will be cherished by aficionados. This brushed aluminum plaque bears the 60th Anniversary logo and "1 of 60" marking, signifying the exclusivity of these exceptional models.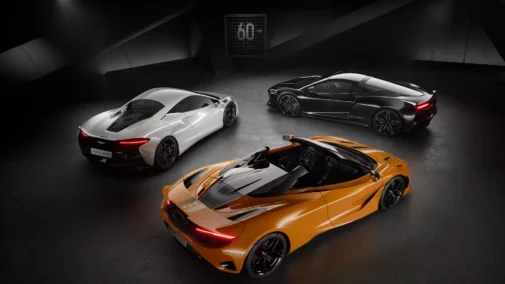 In addition to the impressive array of celebratory options, McLaren is set to offer a limited number of special edition models. These extraordinary creations include:
McLaren 720S 60th Anniversary: This unique model boasts an exterior livery that captivates with McLaren Orange, Le Mans Gold, and Speedy Kiwi accents. The bespoke interior incorporates Alcantara trim and the distinctive 60th Anniversary badging, making it a standout among the exclusive models.
View this post on Instagram
McLaren GT 60th Anniversary: This special edition model features a captivating exterior livery with McLaren Orange and Le Mans Gold accents. Its bespoke interior is adorned with Alcantara trim and the iconic 60th Anniversary badging, creating a striking visual identity.
View this post on Instagram
McLaren Artura 60th Anniversary: The remarkable Artura model comes to life with a captivating exterior livery adorned with McLaren Orange and Le Mans Gold accents. Inside, the bespoke Alcantara trim and the celebratory 60th Anniversary badging further enhance the allure of this exclusive model.
View this post on Instagram
These limited-edition models are set to become prized possessions for collectors and McLaren enthusiasts worldwide. With only 60 of each special edition model produced, they are truly exclusive. If you're captivated by the essence of McLaren's history and its commitment to pushing boundaries in the world of supercars, these 60th Anniversary models are an unmissable opportunity.
Collectors and enthusiasts eager to secure one of these exclusive models can place their orders through authorized McLaren retailers. This exceptional range is a testament to McLaren's legacy and innovation, and it stands as a fitting celebration of the brand's 60 years of excellence.