The Lamborghini Esperienza Giro 2023 recently took place, offering an exclusive road trip for over 60 Lamborghini owners across the picturesque state of Rajasthan, India. The event, commemorating the brand's 60th anniversary, was a one-of-a-kind opportunity for participants to relish the exhilaration of driving their Lamborghinis against the backdrop of India's stunning landscapes, all while immersing themselves in the state's rich culture and heritage.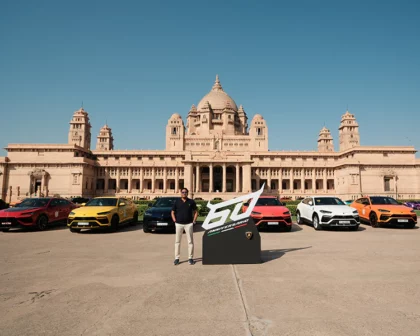 The expedition kicked off in Jodhpur, famously known as the "Blue City" of India, and meandered through some of Rajasthan's most iconic locales, including the enchanting "Golden City" of Jaisalmer and the serene "City of Lakes," Udaipur. Along this remarkable journey, participants indulged in an array of activities, ranging from exploring royal palaces and forts to embarking on camel safaris across the vast Thar Desert. For those seeking serenity, boat rides on the tranquil waters of Lake Pichola provided a perfect escape.
View this post on Instagram

The Lamborghini Esperienza Giro 2023 proved to be an unforgettable adventure for all those involved. It served as a unique platform for Lamborghini owners to unite and celebrate their shared passion for the brand, all while immersing themselves in the captivating beauty and rich cultural tapestry of Rajasthan.
View this post on Instagram
The odyssey commenced in the vibrant city of Jodhpur, providing the perfect setting for the Lamborghinis to roar into the Rajasthan landscape. From there, the journey led through some of the most iconic destinations in Rajasthan, including the golden-hued Jaisalmer and the enchanting Udaipur, known as the City of Lakes.
Each day of the road trip brought new adventures, with participants experiencing the grandeur of royal palaces and forts, embarking on camel safaris across the mesmerizing Thar Desert, and enjoying serene boat rides on the crystal-clear waters of Lake Pichola. These experiences offered a blend of luxury, adrenaline, and cultural exploration, making the Esperienza Giro a dream for Lamborghini aficionados.
The event served not only as a thrilling road trip but also as a celebration of Lamborghini's illustrious 60-year history and the brand's rich heritage. It underscored the enduring popularity of Lamborghini in India and showcased the Italian supercars against the backdrop of Rajasthan's diverse and captivating landscapes.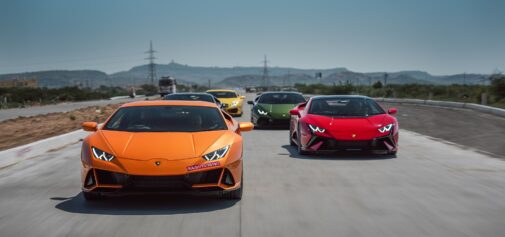 The Lamborghini Esperienza Giro 2023 stands as a testament to Lamborghini's commitment to providing its customers with extraordinary and exclusive experiences. It encapsulates the beauty, culture, and diversity of India, highlighting the country's ability to offer something truly remarkable to those who seek it. Whether it's the thrill of driving a Lamborghini or the allure of Rajasthan's landscapes, the Esperienza Giro brought together two worlds in perfect harmony.