Hosting its own EV Day for the first time, Kia has yet again revealed plans to tackle the electric future that awaits us. The Korean carmaker has showcased two new concept cars, along with specifications of the production version of the Kia EV5, which was revealed earlier this year in concept form. Kia has also said that the production of the EV5 will take place in China. However, it hasn't mentioned any timeline for when production will actually begin.

The production-spec Kia EV5 will be offered in a standard trim and a long range trim. The standard trim will receive a 64 kWh battery pack and an electric motor at the front axle, putting out 214 bhp. Kia claims a range of 530 km according to the CLTC. The long-range variant will have all-wheel drive, and a larger 88 kWh battery pack, while putting out 321 bhp in terms of power. This trim is expected to cover 720 km on a single charge according to the CLTC. Kia also says there will be GT trims on offer, but details are expected to follow later.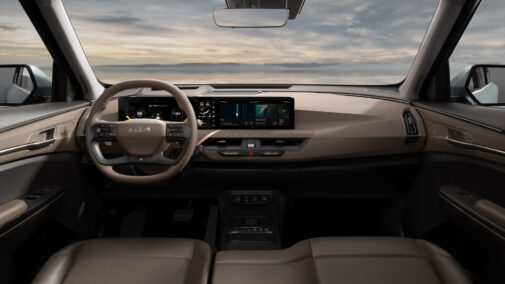 The interiors of the EV5 follow a minimalist theme and feature a blended screen setup, with a 12.3-inch touch screen infotainment system. In addition to this, it gets recliner seats with four massage modes, vehicle-to-load, three-zone climate control, an optional head-up display screen, and it also gets ADAS features such as remote parking assistant, highway driving assist and more.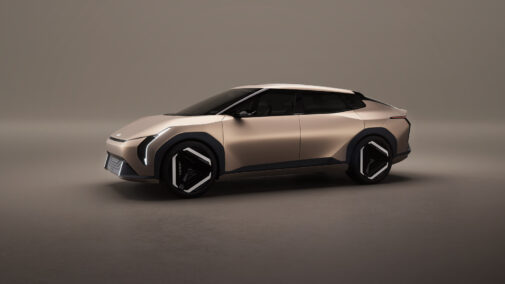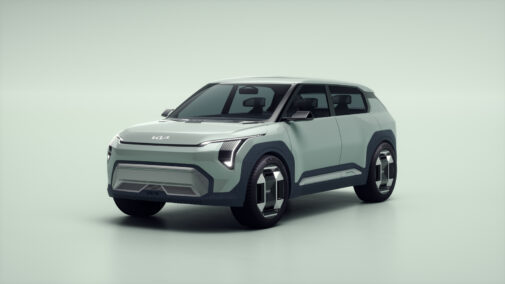 Kia has also revealed two new concept cars — the EV3 and the EV4. While the former is a proper SUV, the latter can somewhat be termed as a sedan. The interiors of both cars follow a minimalist theme, with a keen usage of sustainable materials. The EV4, in particular gets a 'Mind Modes' feature that adjusts ambient lighting and animated ventilation patterns. A 'serenity' mode further helps in creating a relaxed ambience with the help of digital graphics. Kia is also studying the possibility of using 'mycelium' from mushroom roots, to replace the usage of leather and other such materials in the interiors of cars.

For the Indian market, Kia has plans to bring out two India-specific EVs, one of which should be out by 2025. Kia is also likely to launch the EV9 sometime next year.