Showcased in one of the episodes of the 2022 Ducati World Premiere, the Ducati Multistrada V4 Rally has now been launched in India, carrying a price tag of Rs 29.72 lakh (ex-showroom). The Multistrada V4 Rally is based on the regular Multi V4, but with certain tweaks to make it further suitable for both touring and off-road journey. While the basic design remains similar to the regular Multistrada, the spoke rims are among the most noticeable changes to have taken place.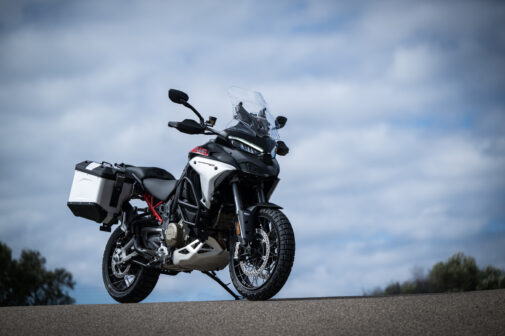 A bigger change is that the Multistrada V4 Rally gets a bigger fuel tank, with a capacity of 30 litres — 8 litres more than on the regular Multi. The semi-active Skyhook suspension has been retained, but it gets 200 mm of travel on both ends — an increase of 30 mm on the front and 20 mm on the rear compared to the standard Multi V4. A new power mode is also available, which reduces the power output to 112 bhp, and is accessible in the Enduro riding mode.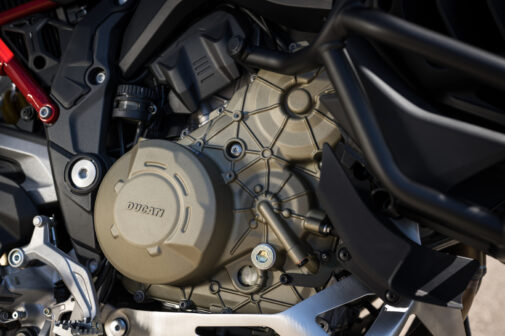 The 1158 cc engine has been retained, but the cylinder deactivation tech has now been updated. Basically, the rear cylinder bank now gets deactivated under specific conditions at low revs, and restarts when speeds pick up. Ducati says this prevents the rider's legs from getting cooked. Furthermore, the windscreen has been redesigned, now measuring 40 mm taller and 20 mm wider.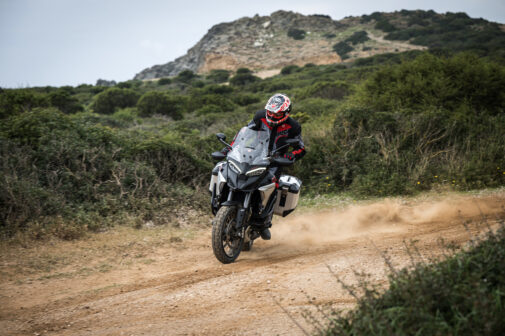 With prices starting from Rs 29.72 lakh (ex-showroom), the Ducati Multistrada V4 Rally commands a premium of Rs 7 lakh over the standard Multi V4. The Triumph Tiger 1200 Rally is the most affordable out of its rivals, costing Rs 20.19 lakh (ex-showroom), while the BMW R 1250 GS Adventure comes in second at Rs 22.50 lakh (ex-showroom).

Italy vs Britain vs Germany — who wins?