Citroen India has unwrapped the full price list for its C3 Aircross SUV, which made its debut in India recently. This stylish SUV offers Indian customers a choice between three trim levels: You, Plus, and Max. Under the hood, the C3 Aircross is equipped with a spirited 1.2-litre turbocharged petrol engine, capable of delivering 108 bhp  and 19.37 kgm of torque, paired with a responsive six-speed manual transmission.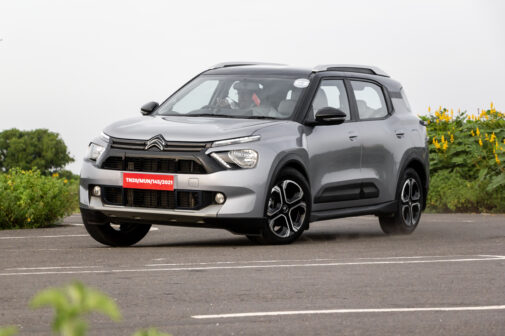 In the bustling market of Indian subcompact SUVs, the Citroen C3 Aircross is ready to take on contenders like the Tata Nexon, Hyundai Creta, Kia Seltos, and Maruti Suzuki Grand Vitara. This stylish and practical SUV boasts a distinct design, roomy interiors, and a comfortable ride. With these compelling attributes and an attractive price point, the C3 Aircross is set to carve a niche for itself.
Let's break down the pricing for each trim:
You 5-seater: Priced at Rs. 9.99 lakh.
Plus 5-seater: Available at Rs. 11.34 lakh.
Plus 7-seater: Priced at Rs. 11.69 lakh.
Max 5-seater: Yours for Rs. 11.99 lakh.
The base You variant comes equipped with essential features like dual airbags, ABS with EBD for safety, air conditioning for comfort, power steering for easy handling, and a 7-inch touchscreen infotainment system for entertainment. Stepping up to the Plus variant, you'll enjoy extra perks like rear AC vents, a larger 10-inch touchscreen infotainment system, and convenient cruise control. If you're looking for the ultimate driving experience, the top-end Max variant offers a sunroof for a breath of fresh air, sumptuous leather seats, and a 6-speaker sound system for your auditory pleasure.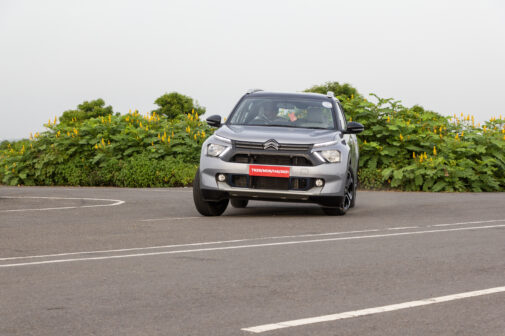 Citroen's C3 Aircross SUV is not only a treat for the senses but also a practical choice. Its blend of style, comfort, and features make it a compelling contender in the competitive subcompact SUV segment. Plus, with its competitive pricing, it's a great bang for your buck. So, if you're in the market for an affordable yet feature-rich subcompact SUV, the C3 Aircross deserves a spot on your shortlist. Time to buckle up and enjoy the ride in style!