Bugatti, the French hypercar manufacturer, and Adidas, the iconic German sportswear giant, have joined forces to unveil an exclusive limited-edition line of football boots. The Bugatti X Adidas Crazyfast boots are engineered to emulate the speed and agility of the Bugatti Chiron Super Sport 300+, the fastest production car globally.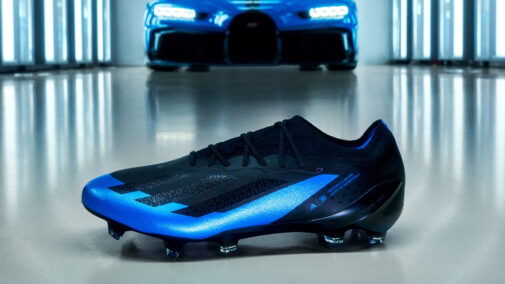 These boots boast a sleek and aerodynamic design, featuring Bugatti's signature colors of Bugatti Blue and Bugatti Black. Crafted with a lightweight and breathable upper, the sole is composed of a high-grip rubber compound, ensuring impeccable traction on various surfaces.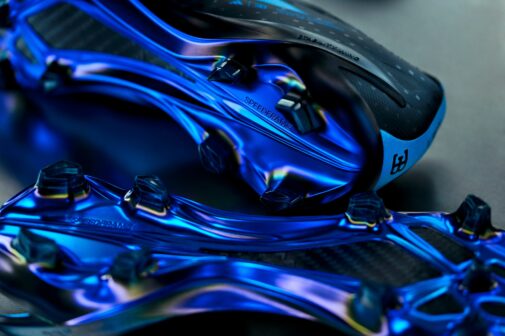 Beyond their captivating appearance, the Bugatti X Adidas Crazyfast boots are packed with cutting-edge features. A carbon fiber plate embedded in the sole offers exceptional support and rigidity, while a knitted tongue provides a snug and comfortable fit.
Limited to a mere 99 pairs available worldwide, these exclusive boots can be acquired through the Adidas website. Each pair comes in a specially designed shoebox that resembles the Bugatti Chiron Super Sport 300+.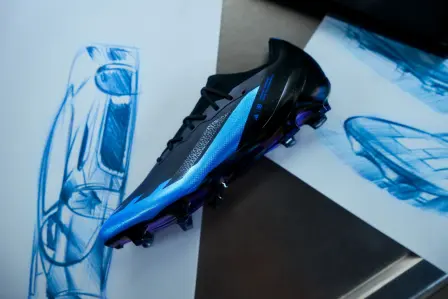 The collaboration between Bugatti and Adidas is a testament to the innovative spirit shared by both brands. Noted for their groundbreaking designs and unwavering dedication to performance, the Bugatti X Adidas Crazyfast boots epitomize the remarkable outcome when two iconic brands come together.