BMW India has unleashed the 6 Series Gran Turismo M Sport Signature, a fresh variant of its beloved luxury sedan, and it's priced at ₹79.90 lakh (ex-showroom).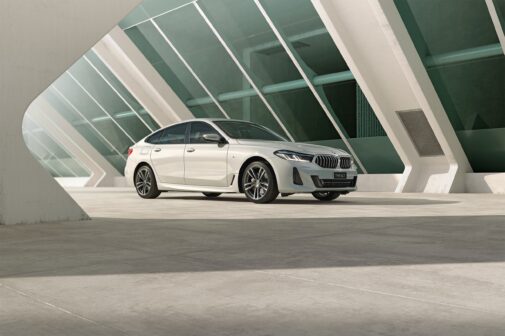 Under the hood, the 6 Series Gran Turismo M Sport Signature packs a punch with its 3.0-litre turbocharged inline-6 cylinder engine that cranks out a respectable 330 bhp and 50 kgm of torque. In simpler terms, it's got the muscle to match its suave appearance. The engine dances with an eight-speed automatic transmission while embracing all-wheel drive, making it as smooth on the road as James Bond in a fresh tux, Also Bond did use a BMW in a couple of his missions.
View this post on Instagram
When it comes to aesthetics, this BMW isn't aiming to blend into the background. It proudly flaunts a Frozen Bluestone Metallic exterior, standing out like a star on a red carpet. Sporting a slick M Sport body kit, 19-inch M alloy wheels, M Sport brakes, black exterior accents, and an M Sport grille, it's the equivalent of showing up to a party in a tailored suit.
But it's not just about appearances; this limited edition isn't stingy on features either. With a panoramic sunroof overhead, a Harman Kardon sound system for your listening pleasure, a head-up display for the tech-savvy, a 12.3-inch digital instrument cluster, and a 10.25-inch touchscreen infotainment system, it's got your comfort and entertainment covered.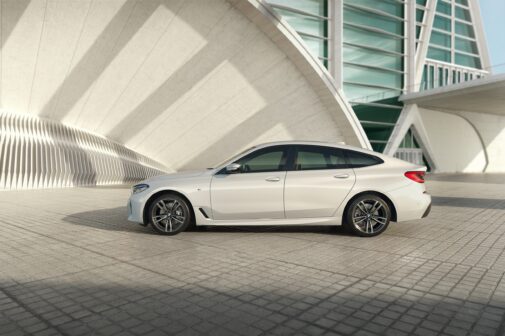 The BMW 6 Series Gran Turismo M Sport Signature isn't your everyday sedan. It's a statement, a symbol of style and power rolled into one. Perfect for those who want to make a lasting impression without saying a word.
View this post on Instagram

But remember, this isn't your neighbourhood grocery-getter; it's exclusive. BMW India has limited production to just 100 units. So, if you're planning to park one of these beauties in your driveway, don't wait too long or you might miss the party.
View this post on Instagram
So, if you're in the market for a ride that's as unique as you are, the BMW 6 Series Gran Turismo M Sport Signature is your ticket to turning heads wherever you go. Don't miss your chance to own a piece of automotive luxury with a dash of sportiness. Visit your nearest BMW dealership or reach out to BMW India customer care for more information.