Alongside the Harrier, Tata Motors has also launched the 2023 Safari, prices for which begin from Rs 16.19 lakh. The 2023 Tata Safari, too, is a big step up from the outgoing model in terms of the features and technology that it offers, along with revamped styling and interiors as well. The new Safari can be yours starting from Rs 16.19 lakh, and ranges all the way up to Rs 25.49 lakh (all prices ex-showroom). The 2023 Tata Safari will be offered in the following set of 'personas' — Smart, Pure, Adventure, and Accomplished. Similar to the Harrier, the Safari will also receive a 'Dark Edition' persona.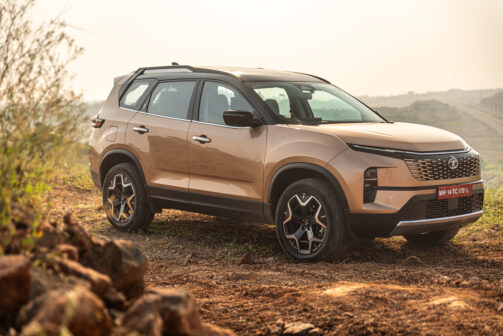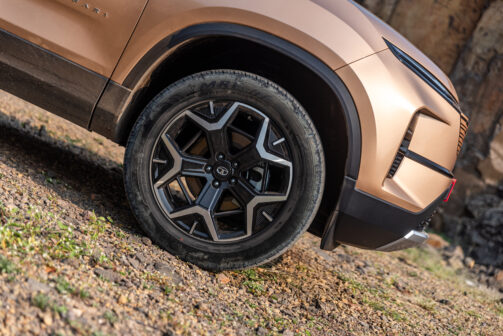 In terms of design, you can clearly see the family resemblance between both the updated SUVs. However, the 2023 Tata Safari has its own character, owing to a broader grille, rectangular headlamps, differing paint schemes, the extra height and length, and the presence of a stepped-roof element. This is essentially a throwback to the old Safari, which now rests in peace, but stays alive in the hearts of many. At least that's what the 'Instagram buyers' are screaming all the time. The 19-inch alloy wheels have been lifted off of the Sierra concept, replacing the erstwhile 18-inchers.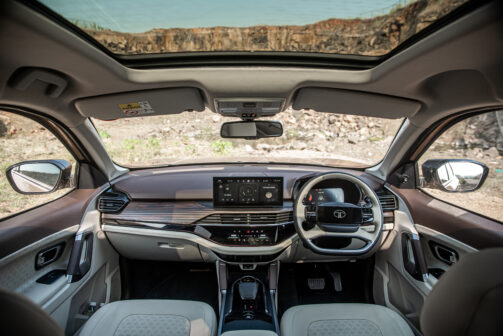 The features list on the 2023 Tata Safari is nearly identical to the one on the Harrier, albeit with a few changes here and there of course. The upholstery in the Safari is of a much lighter shade, just like the outgoing car, and it further benefits from second-row ventilated seats. The Safari and the Harrier are now also the safest cars available in the country, with 33.05 points scored in adult safety, and 45.00 points scored in child safety occupancy. This is the highest rating yet as per the latest GNCAP norms.
The 2023 Tata Safari too, continues to be powered by the 2-litre turbo-diesel engine, packing 167 bhp and 35.6 kgm of torque. You can have it either with a six-speed manual or a six-speed automatic transmission, and you get the benefit of paddle shifters as well.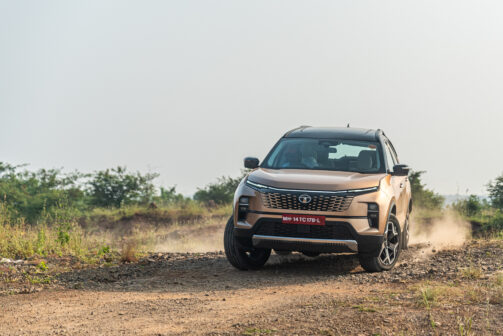 Here's what each variant of the 2023 Tata Safari costs:
Smart: Rs 16.19 lakh
Pure: Rs 17.69 lakh
Pure+: Rs 19.39 lakh
Adventure: Rs 20.99 lakh
Adventure+: Rs 22.49 lakh
Accomplished: Rs 23.99 lakh
Accomplished Rs 25.49 lakh
Dark Edition: Rs 20.69 lakh
Stay tuned for our full variant breakdown on the 2023 Tata Safari!