I may be starting to sound like a stuck record here, but the Creta is likely the best long-term test vehicle I've had in all my years of automotive journalism. For the last six months, it's been the most faithful companion I could have asked for, and it's done everything I've asked of it flawlessly. Beginning with my move from Mumbai to Goa, during which it swallowed my worldly belongings (with room for more) easily and drove me from point to point in great comfort, to functioning as a fantastic daily driver in Goa to being the ideal machine for the several long-distance drives I've done in it, the Creta has been nothing but a delight.
It's been easy to drive in any conditions, everyone who's sat in it has praised its roominess and comfort (including a couple of very large dogs), people who own much more expensive SUVs have wondered why they didn't buy it instead, and it's been frugal to the point where I've sometimes wondered if it's actually consuming any diesel. It's large without being cumbersome, compact without being cramped, loaded with all the features I could want and makes me want to take off on drives at the drop of a hat (which I've done several times).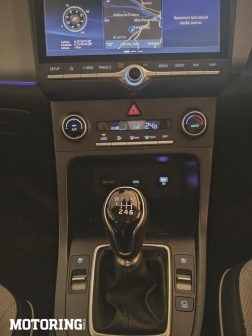 Its polarising design has grown on me, and the only things I've had to do by way of maintenance are a scheduled service and regular trips to the car wash I did manage to lock myself out of it recently, on the downside, but that's just a tiny blip in an otherwise spotless record Hyundai, you're going to have a tough time getting me to return it.
Logging IT Out
Hyundai Creta SX(O)Diesel

Lightens you by:

Rs. 18.99 Lakh (on-road, Mumbai)

Odometer reads:

12,009 km

@HyundaiIndia #MotoringCreta