Ever since I've made my return to journalism, I've come to terms with how much I've missed motorcycles and cars. Since I started living by myself, I'll admit I haven't had much access to any form of transportation except public, especially because my beloved Japs stay parked at my home in Dehradun. Coincidentally, I was at another media event, when a friend from a different publication told me about the inaugural edition of the Suzuki Matsuri Festival in India. Having gotten the green light from Gallardo to check it out, I knew my Sunday was going to be special.

But first, what was the Suzuki Matsuri festival? The Suzuki Matsuri festival was a way to honour the spirit of motorcycling, but more than that, it also was a way to celebrate the Japanese two-wheeler manufacturer's success in a market like ours. Of course, the perfect way to reach New Delhi would have been on a Suzuki two-wheeler, except that I didn't have one with me, so I did the next best thing any person would do — I took the metro. However, I did get a Suzuki Access picking me up from the metro station to the main venue. Coincidence?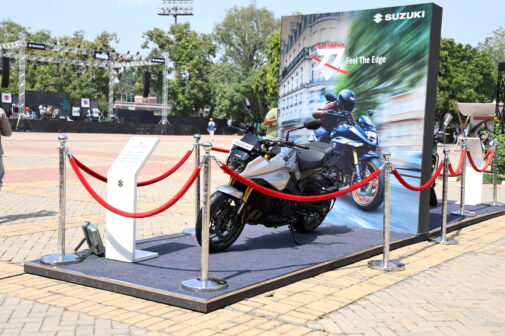 Having reached outside, I could hear music, which only grew louder and louder as I approached the main gate. Thanks to Ritik, Suzuki's PR man at the event, the event formalities went on quite smoothly, hardly taking two minutes. Upon entering, Suzuki had its range of motorcycles and scooters on display at one end, but my eyes wandered somewhere else — I couldn't help but walk towards a shiny silver corner, only to see the Suzuki Katana showcased in its full glory, draped in the iconic Metallic Silver paint scheme, personifying the beauty of a sharp sword in motorcycle form, if that makes any sense to you.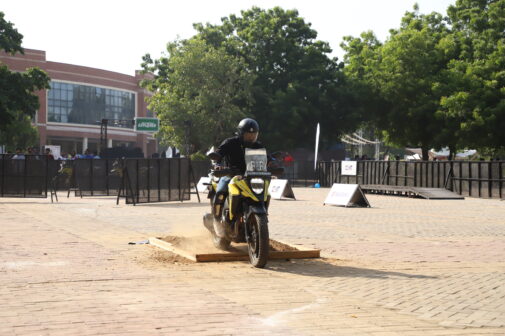 Suzuki had test tracks for people to experience their products, such as the Zip track, where people could dodge cones astride an Avenis 125. For those who liked to kick it up a notch, there was also a circuit track with the Gixxer SF, and a moto-gymkhana course where one could experience riding the V-Strom SX 250 in a controlled obstacle course which included tight turns, a dirt patch and a ramp section as well. This is something I was very keen on trying out. After embarrassingly stalling the bike in the beginning, I crossed the dirt patch quickly in order to get some sideways action. The V-Strom slid rather beautifully and felt quite easy to control. Obviously, the ramp section was too narrow to even think about getting some air-time on, and I was more than content to just ride through as normally as possible. Before I knew it, my two laps were over.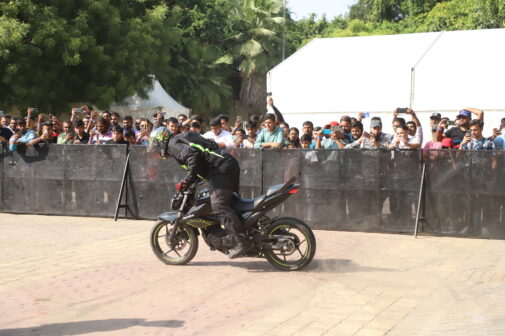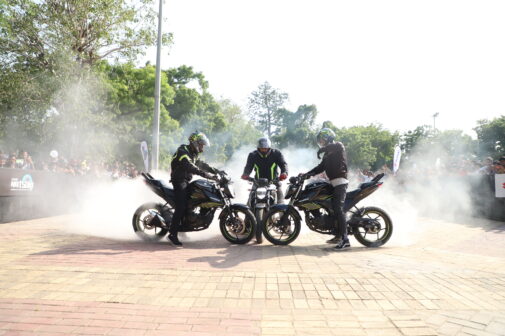 Another highlight of the event was the stunt show, with three riders performing slides, wheelies, and whatnot on their Gixxer 150s. These Gixxers were completely bone-stock, save for the removal of the rear mud-guard and the addition of a bar for protection against wheelie damage. These riders soon had the attention of almost everyone present, as they executed one stunt after another, ultimately engulfing the entire stunt ring in clouds of smoke from the combined burnouts.


One can never talk about Suzuki without mentioning Hayabusa in the same breath, and we were lucky enough to see three of them on display, from various generations. As you would expect, none of the Hayabusa stalls were empty at any point of time. The event also saw discussions on the legacy of the Hayabusa, along with insights on motorcycle photography, tips on using toolkits, and one particular session by Shardul 'Shas' Sharma on adventure motorcycle rallying. For those who do not know, Shardul Sharma is the only Indian racer to have participated in the Red Bull Romaniacs rally.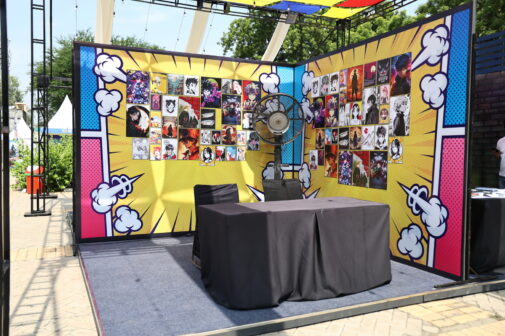 On the art side of things, Suzuki also had stalls displaying manga art, animation, and a dedicated space for graffiti fans to do their magic. There was one stall where you could even get Japanese-style caricatures of yourself. Understandably, that stall was also quite crowded.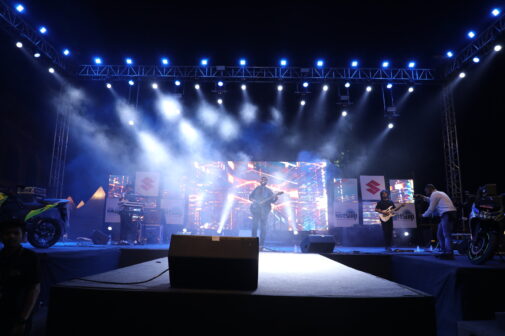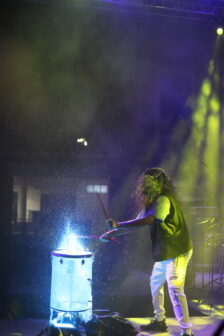 As the night turned up, the lights came on, and so we began looking towards the entertainment side of things, with performances from the Rocksalt band, Team Evolution, DJ Netin, and ultimately ending on a soulful, melodious note courtesy of Antariksh band.
The Suzuki Matsuri was overall a delightful way to spend a Sunday, given the kind of entertainment, riding action, food, and music that we got to experience, and I can't wait for next year's edition. Hopefully, I'll have a Suzuki two-wheeler for my commute next time!
Photos by Suzuki Motorcycles India