Topped out at an indicated 120 kph reminded me that windshields belong on cars, not motorcycles, on which they mostly become wind-powered brakes. However, in this case, the Royal Enfield Meteor 350's screen may well have been a transparent, bug-splattering crown; after all, it is our 2021 Motorcycle Of The Year. And it was on its way to meet the Mahindra Thar, our 2021 Car Of The Year. Car versus bike, COTY versus MOTY. There's no real competition, of course, just a usual thematic exaggeration on our part. That's not to say there aren't similarities, though — if only in spirit. Both are all-new machines. Both are made by Indian companies. And both are extensions of traditions for their makers.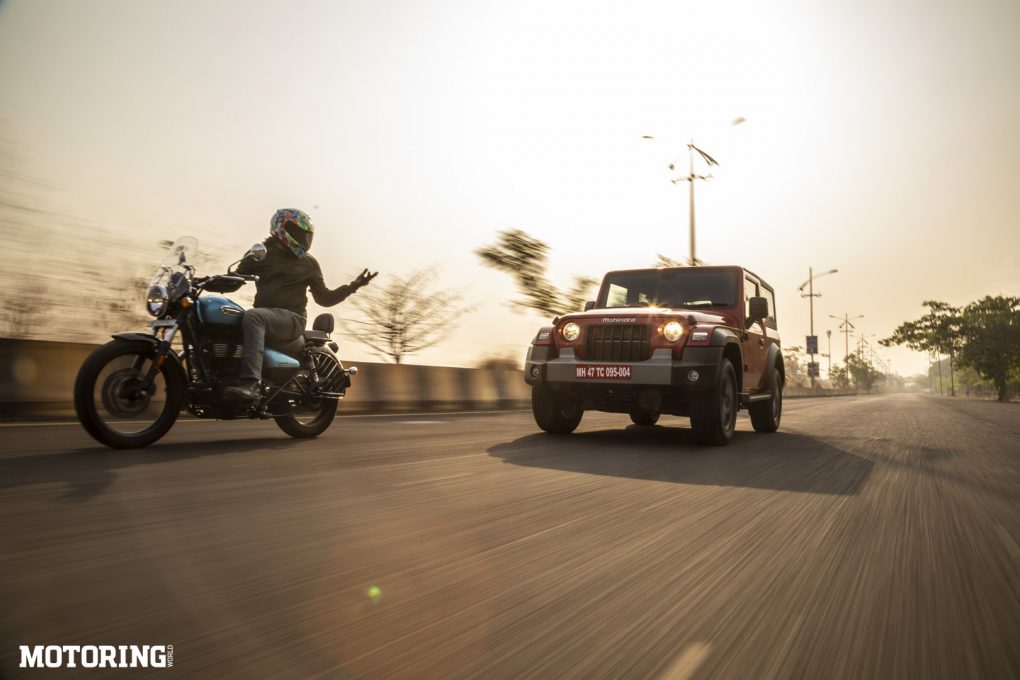 Cruising is to Royal Enfield what off-roading is to Mahindra. Over decades, bikes and cars from each manufacturer have taken thousands upon thousands of people to every dusty and muddy nook and cranny of India, and they're still finding new places to go to. RE's slew of organised riding experiences almost mirror Mahindra Adventure's escapades into the real world that exists away from cities. And I know of no other manufacturers whose compasses point north more impatiently, waiting for frozen mountain passes to thaw in June so that they can launch up to Ladakh which is the spiritual home of these brands.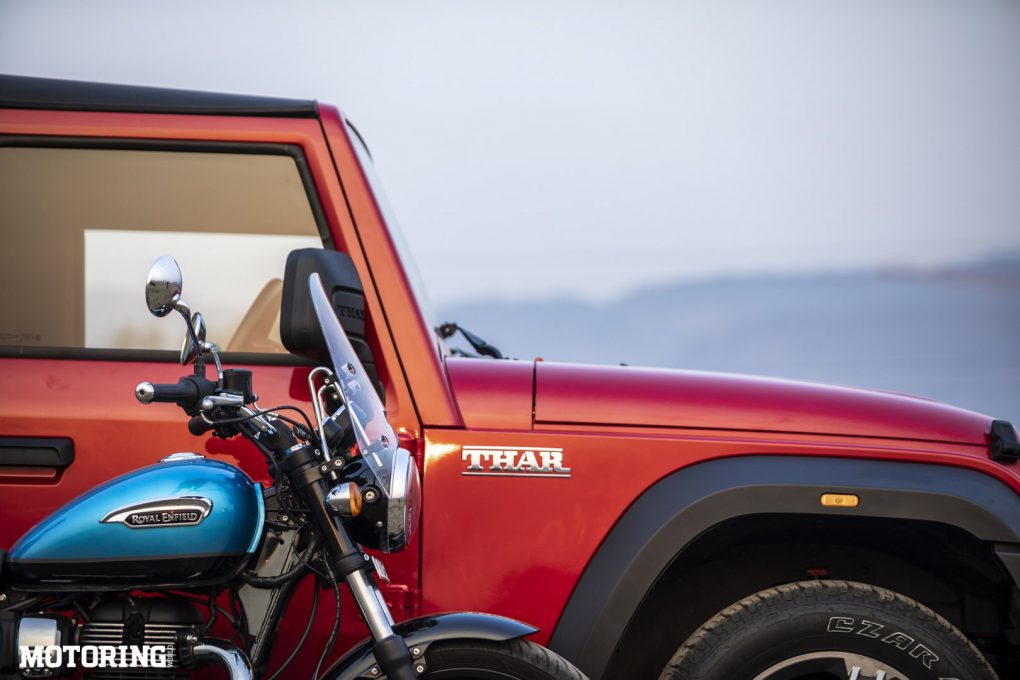 The Meteor is an old name on a familiar format; the badge first appeared on a Royal Enfield in the 1950s, and in its modern reincarnation, it's found itself on the new version of what was called the Thunderbird. Like the Thar, it shares nothing with the older machine. However, while names and platforms might be new, the premise and the promise of each machine is far from an alien one to Indians. RE's latest cruiser is descended from the Lightning 535 from 2000 and, more importantly, from Indians' even longer-standing fetish for Harley clones which produced ape-hanger-sporting Bullets all over the country before that. And Mahindra has made Indian jeeps since the 1950s, so there are very few in a country of 1.4 billion people who don't know what the Thar is supposed to be.
Much to the Americans' annoyance (I assume), the Thar is better than ever before at being a jeep. Please note that I'm taking care to use just the common noun, and not the proper one that seldom appears without the floating 'R' in a circle. Anyway, the Thar is simultaneously sleeker and more cheerful in its latest form. Even that front end has come to grow on me since its launch last year. The 130-bhp diesel, in addition to the 150-bhp petrol, and its short-wheelbase agility always want to get carried away with fun motoring. The shorter transfer-case lever next to the gear lever makes it seem invincible, a 4X4 amulet that will always protect. And you have the option of getting one that can get rid of its roof. As you'd expect, the Thar is always going to be a capable prankster.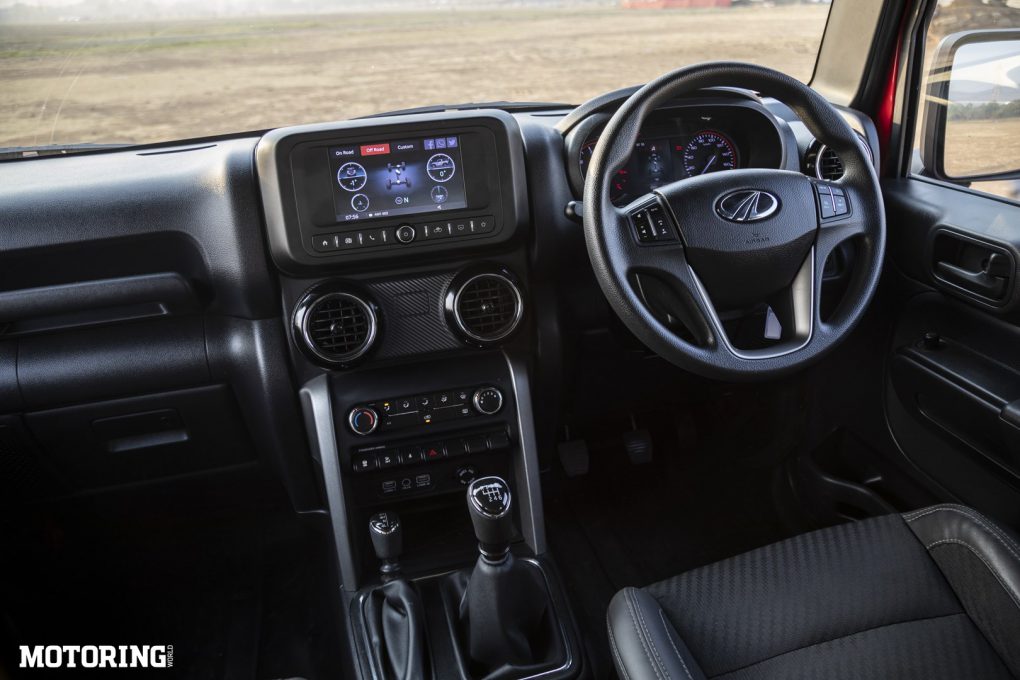 Admittedly, I haven't taken it off-roading yet, but I bet the majority of those who've bought it haven't, either. Of course, that's no excuse, only a regret; by all accounts, the new Thar picks up things where the old one left them — in a place accessible only via 4X4, strong bones, and an unflagging enthusiasm to conquer all sorts of terrain. The Meteor, on the other hand, prefers tarmac, and excels on it in its own relaxed way of doing things. I probably got carried away with the thought, but at 100 kph I had the distinct thought that the Meteor felt simultaneously more planted and responsive than its 650-twin siblings. The Meteor really is that taut and willing. And no, it doesn't need to lug around at low speeds like the older REs anymore.
Here's an explanation at the risk of oversimplification; since there are no pushrods in the motor anymore, there is none of that famed low-down locomotive-like feel that REs plodded along with for years. But installing a single overhead camshaft and a balancer shaft into a traditional long-stroke format also means this is the smoothest RE motor yet and sits at 100 kph with a composure that its spec sheet cannot describe. And after a hard ride, the Meteor won't sound like a can full of nuts and bolts being shaken at 5000 rpm, either. What's more, even though I've only had the Meteor for around six months now, long-term reliability should improve, too. All of these things are exactly what RE needed to get more people into its fold. And the same goes for the Mahindra.
The Thar, too, aims to be more inclusive. Everyday liveability has improved by leaps and bounds normally shown by Olympic athletes. It is also far smoother and more 'normal' to drive than before, and it also has all the tech carrots that buyers demand to be dangled before them these days. Heck, even the Meteor gets a navigation pod next to its meter. And both get generously lined with LEDs, too. However, both their souls remain untouched, and are perhaps even enhanced. Thrumming the Meteor along at cruising speeds is a happy feeling; threatening fellow road users with the Thar is a similar one.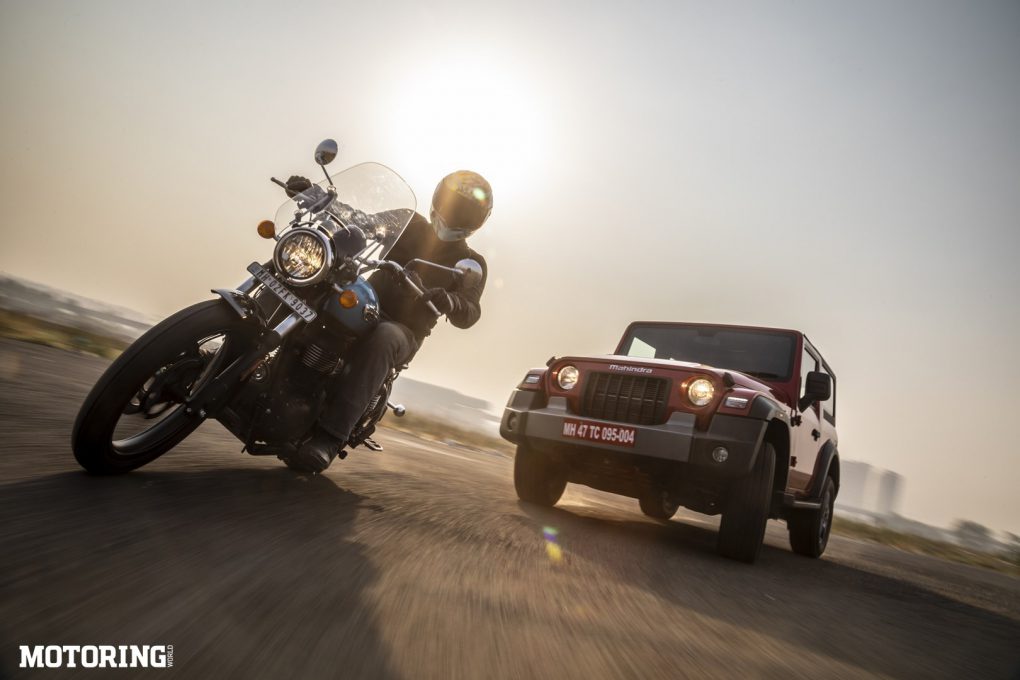 And yet, so far, I've heard a number of people comment on how the Meteor and the Thar depart from their forebears' attributes. They're perhaps too refined, they say, for what they are meant to be. And I think that's fine, since they both aim to be more all-embracing than their predecessors could be. To grow the niche, I suppose the niche must first grow. And these two machines most certainly cast a wider net without losing their respective essences. Nonetheless, It's funny that they should offer you options from each other's domains; the Thar lets you have wind in your hair, while the Meteor gives you a windshield. As long as there are those who want either of these, on two wheels or four, this pair will be more than just fine. Fun machines will always win!
[This story originally appeared in the April 2021 issue of Motoring World]