I don't like it when people ask me what my favourite car or bike is. There is no way I'm choosing only one from the many machines I lust after over the course of a single day. But maybe there is a point — choosing a favourite means your time isn't divided between many vehicles, leaving you to put all your attention and resources on your one true love. Having a rolling list of favourites doesn't do justice to any one of the vehicles, I admit. So I've thought long and hard, and have come up with my favourite car and bike — the Mercedes-AMG GT 63 S 4MATIC+ 4-door coupé (say that three times fast!) and the Ducati Diavel 1260. Not so fast! I can't just come up with a favourite, can I? For the sake of science, I will need to put these machines through the wringer to see if they deserve it. Just know that I'm doing this so you don't have to!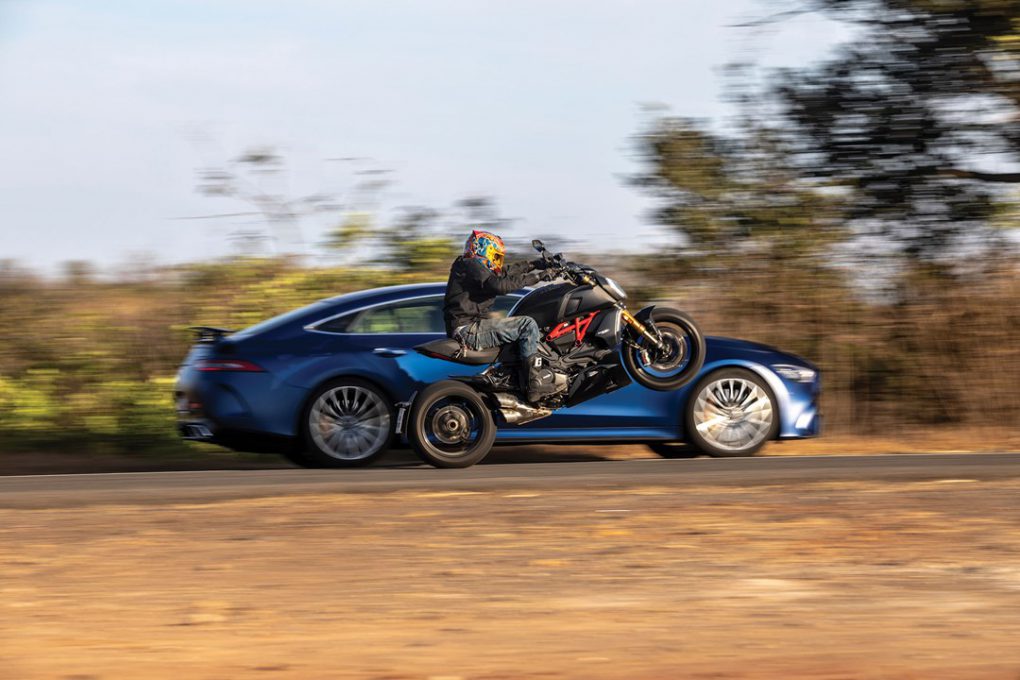 First up is the car. I have some pretty simple criteria for what a car needs to do to be part of my garage. It needs to be fun, fast and practical. Any number of cars satisfy those first two items on the list, but when it comes to practicality, there's no beating the Mercedes-AMG GT 63 S 4-door. For starters, it's a hatchback, so it's got all the room in the back to fit your weekly shopping. Oh, and it has '4-door' in its name — the rear seats even come with isofix mounts in case you wanted to mount a child seat — so that's a check on practicality. And to speed this process along, let's just say it satisfies the fun and fast bits as well. After all, how many cars will let you say, 'Come on, kids. Let's do some hot laps of the Nürburgring,' and mean it?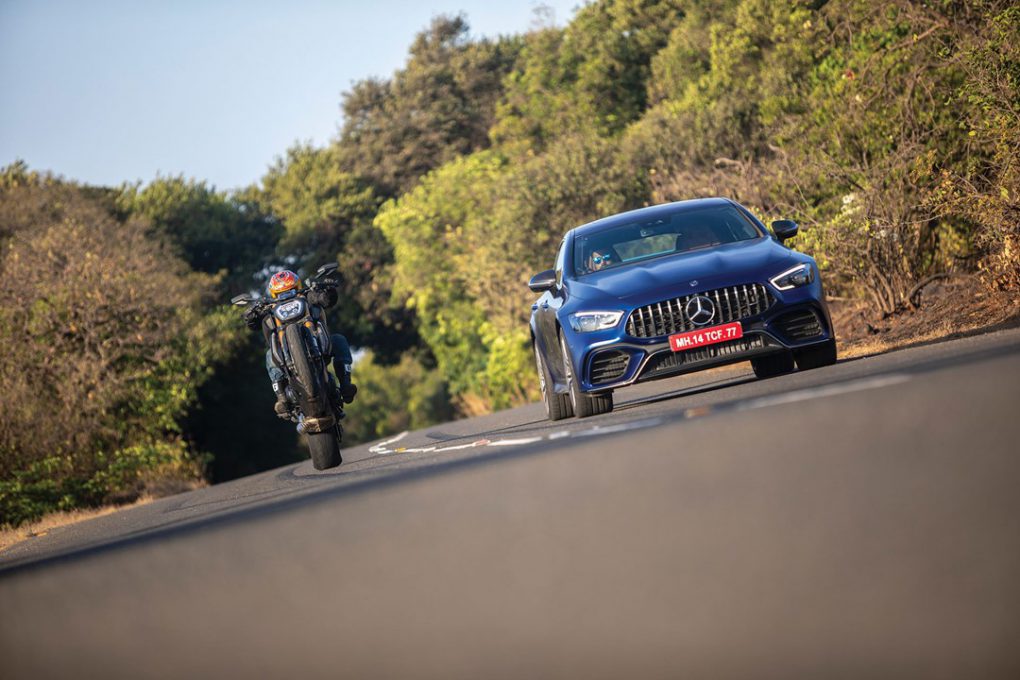 A 4.0-litre twin-turbo V8 is shoehorned under the hood, making 630 bhp and an absolutely insane 91.9 kgm of torque. Couple this with a 9-speed transmission and an all-wheel-drive system, and you'll be passing the 100-kph mark in 3.2 seconds. The car continues to accelerate like a scud missile set loose to an electronically-limited 315 kph. However, it's when you're presented with a corner that you really see what makes the AMG so special. Rear-wheel steering and active suspension helps the sticky 20-inch rubber dig into the road surface with the tenacity of a mountain goat and slingshot you to the other side of the corner. I found myself taking the same corner over and over just to get over the sheer disbelief at the handling abilities of this machine. It can do this all day, mind you.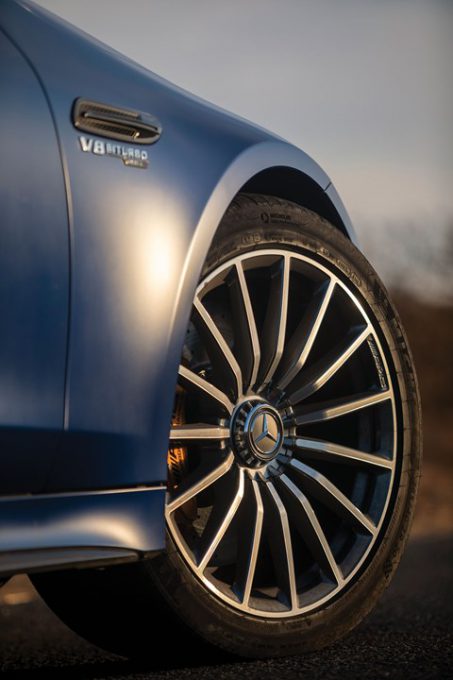 Now onto the bike. The Ducati Diavel 1260 is called a power-cruiser, but really, it is more of a sports machine than a cruiser. Its handling around corners is smooth and precise, and not once do you feel that you are muscling around a 244-kg monster. The most striking aspect is certainly the bike's design — visually, there is nothing like the Diavel today. It's a machine that, regardless of what taste you have in bikes, will make you feel tingly inside like no other bike.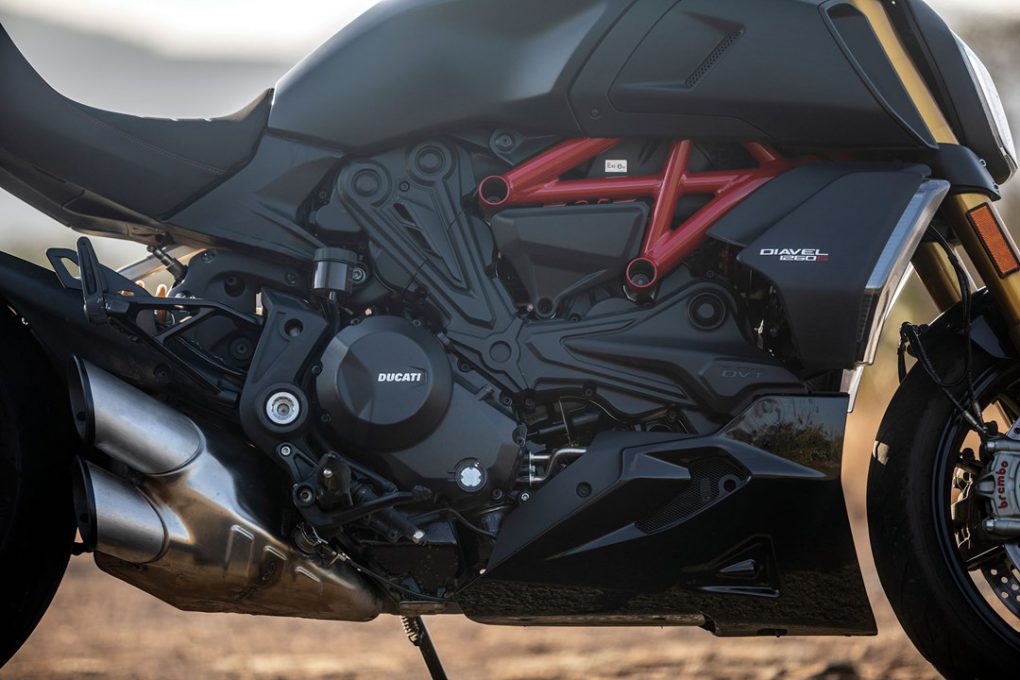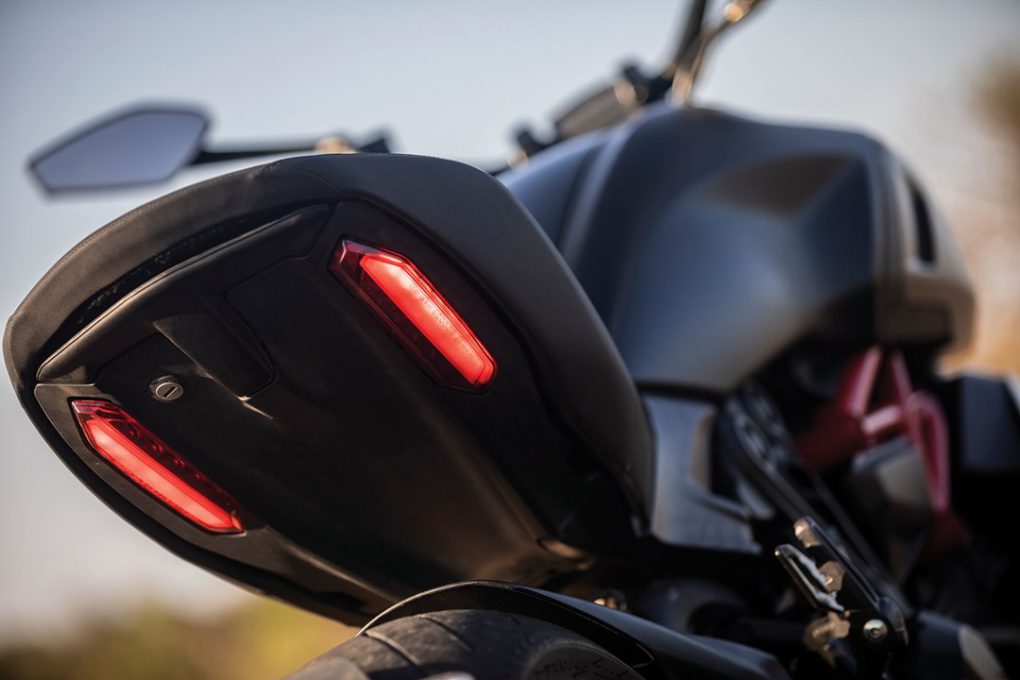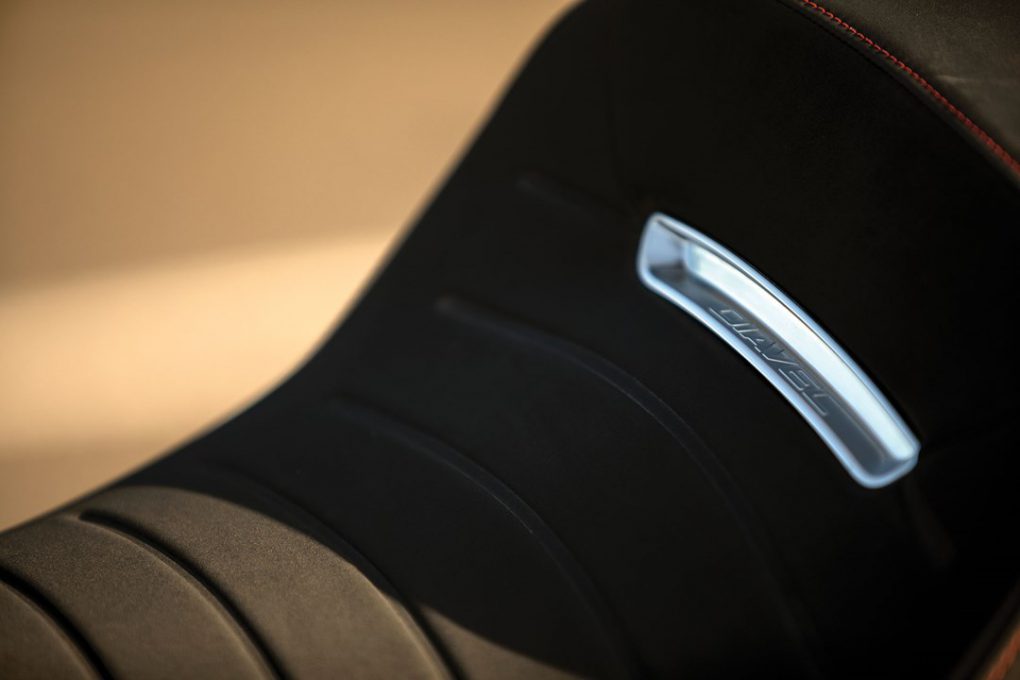 The 1262 Testastretta V-twin engine in the Diavel is staggering to say the least and power delivery is mental. Acceleration from 120-200 kph is gut-wrenching. But at the same time, it is composed and gives you the feeling of being in control. It's the same feeling as when aircraft jets kick in for takeoff and you get pushed into your seat. But on the Diavel you're hanging on with a wide grin under the helmet. Although it's capable of clocking over 270 kph, the real thrill on the Diavel is in short and hard bursts of acceleration. No wonder it features in the top five fastest-accelerating production motorcycles ever. It is a lifestyle product, but it hasn't forgotten the ethos of simple motorcycling fun. Whether it's a run to the cafe or a highway ride to the twisties, the Diavel will charm its pilot like no other.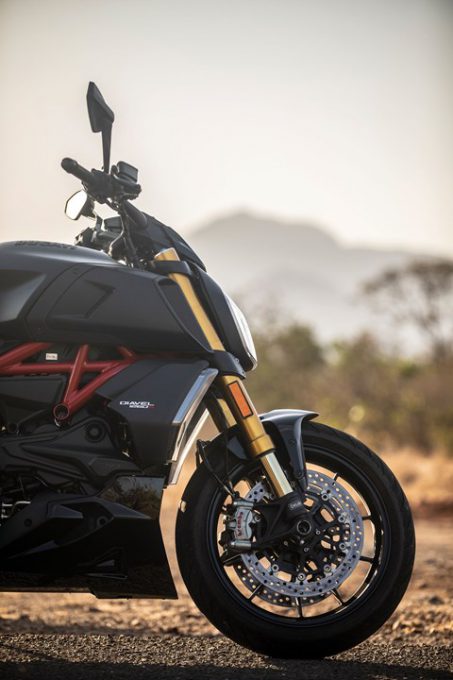 So we've established that, individually, they're both very impressive machines, but it's only when you bring them together that you see how well they complement each other. They're both powered by engines in V configurations, they both make enough power to instantly turn their tyres into smoke. Think about it — with the amount of electronic aids these vehicles have, it's not a farfetched idea to take them for a quick school run or a grocery trip, but turn all those dials up to 11 and you have machines that really can lay waste to any track you put them on. True all-rounders, these!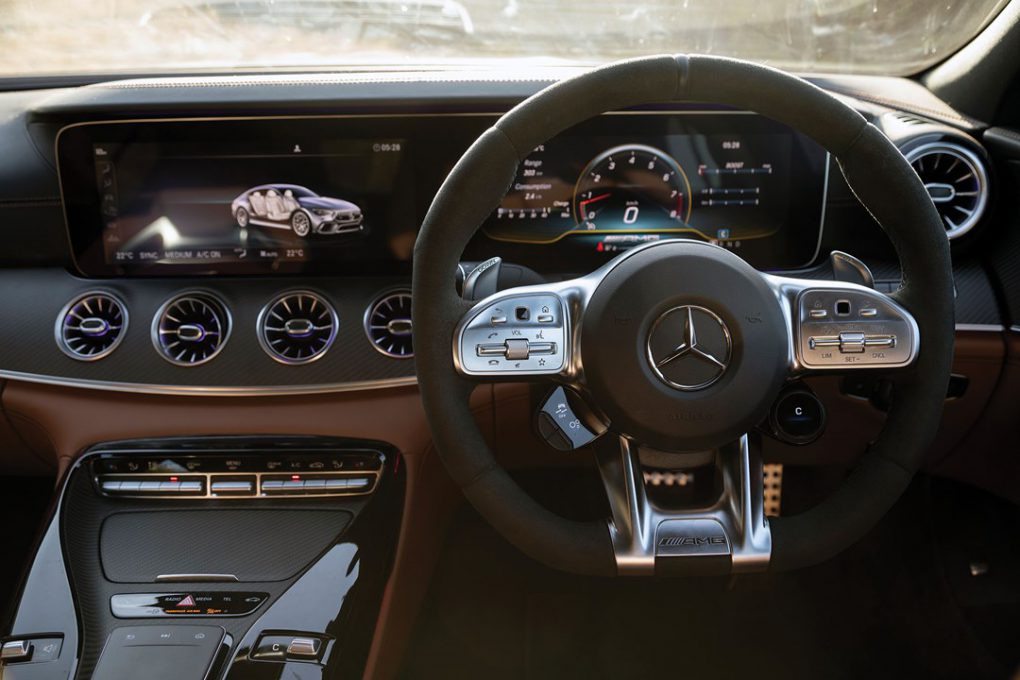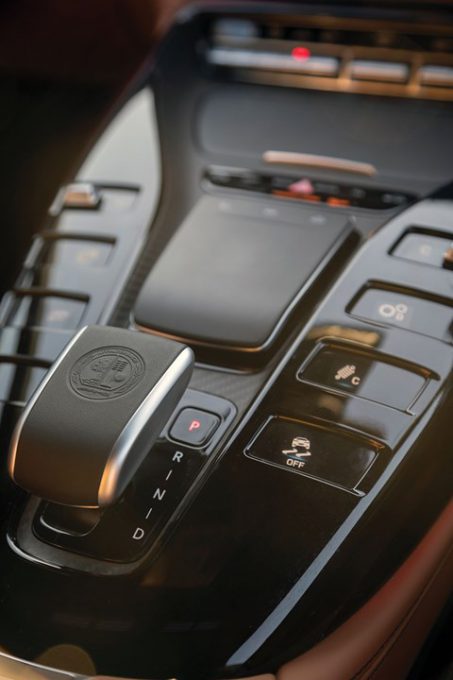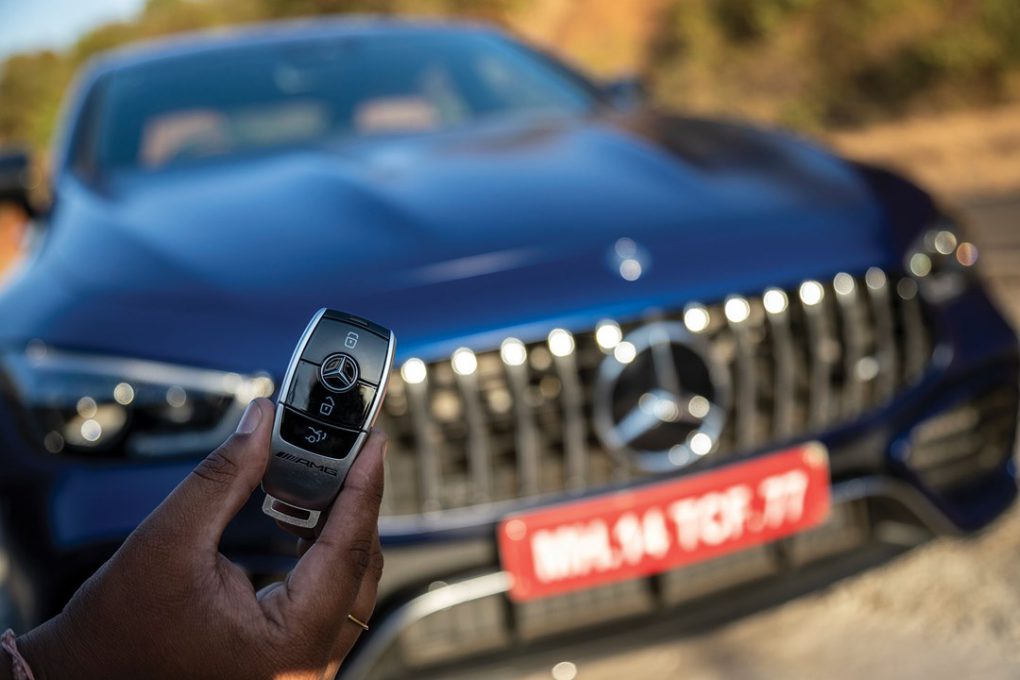 The idea of owning only one car and bike is still an uncomfortable one for me, but at least I know that when I'm ready for a life of monogamy, these two machines are waiting. Oh, and as long as we're keeping this fantasy going, in this scenario, I own a tyre factory as well.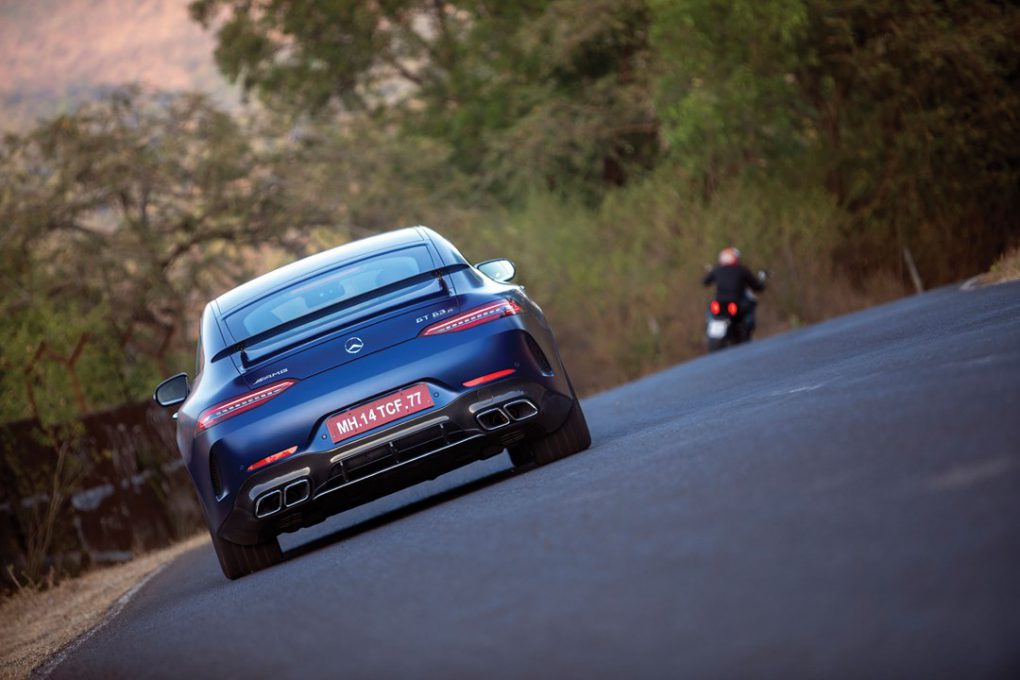 AUTODATA
Mercedes-AMG GT 63 S 4MATIC+ 4-door coupé

POWERTRAIN
Displacement: 3982, Twin-Turbo V8, Petrol
Max power: 630 bhp@5500-6500 rpm
Max torque: 91.8 kgm@2500-4500 rpm
Transmission: 9-speed, automatic
TYRES
F/R: 265/40 R20 / 295/35 R20
DIMENSIONS
L/W/H (mm): 5054/1871/1447
Wheelbase: 2951 mm
Kerb weight: 2045 kg
Fuel tank capacity: 80 litres
PRICE: Rs 2.42 Crore (ex-showroom, Delhi)
MOTODATA
Ducati Diavel 1260

POWERTRAIN
Displacement: 1262cc, V-Twin
Max power: 157 bhp@9500 rpm
Max torque: 13.1 kgm@7500 rpm
Transmission: 6-speed
CHASSIS
Type: Steel Tube Trellis
SUSPENSION
F: Upside-down telescopic fork
R: Single-sided swingarm
BRAKES
F/R: Twin 320mm discs / 265mm disc
TYRES
F/R: 120/70 ZR17 / 240/45 ZR17
DIMENSIONS
Wheelbase: 1600 mm
Seat height: 780 mm
Dry weight: 244 kg
Fuel capacity: 17 litres
PRICE: Rs 17.70 lakh (ex-showroom, Delhi)