With the launch of the new iPhones, Apple has excluded the conventional headphone jack from its range of mobile phones. That isn't going to be an issue if you've already transitioned to the Bluetooth-enabled ecosystem of earphones. But if you haven't or more importantly if your car's audio system doesn't have the option to steam wirelessly, then it might be. Especially if you're looking to pick up one of the new Apple iPhones — iPhone Xs, iPhone Xs Max, or the cheaper iPhone XR. But Belkin seems to have a solution here.
With the Belkin Lightning to 3.5 mm cable you can plug your phone directly to the audio input jack (3.5mm) of your car's ICE or even a home theatre system. The official Apple audio adapter (which will no longer be bundled with the new phones) is shorter but can only be used to plug in earphones into the iPhone. The MFI-certified Belkin cable enables the user to connect to any device with a 3.5 mm audio-in jack, and play music off the iPhone.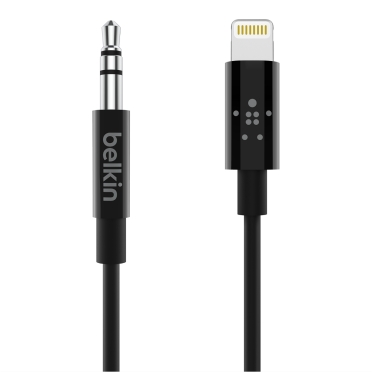 At Rs 2,999, it's a good investment you'd make for your phone. What is slightly problematic in my opinion is how thin the wire actually is. And like all Aux cables, it's bound to move inside the cabin a lot, which means durability is important here.  And as long as you aren't bending it too much, it ideally won't be a problem.
Also, no current-generation iPhone transmits audio as an analogue signal, so I doubt you'd be looking at it as an audiophile-grade source. For that there are much better FLAC players and even DAC for iPhones. For everyone else who's looking at enjoying a bit of Apple Music on the way back home, the Belkin can be worth their time and money.