What do a 200cc motorcycle and a 1.2-litre hatchback have in common? Nothing. Well, other than the fact that they both fling themselves at us from the momentum of India's biggest automotive juggernauts, and that both their names end in 'R'. For decades now, Hero MotoCorp and Maruti Suzuki have had market-leading bullseyes painted all over their substantial backs, though no one has come close to causing any real damage to either. Both their stories began with joint ventures in the 1980s, Maruti with Suzuki in 1982 and Hero with Honda in 1984. As is now common knowledge, the Hero Honda marriage came to a slightly awkward end in 2010, though the Maruti Suzuki alliance remains a happy one. As far as anyone knows, of course.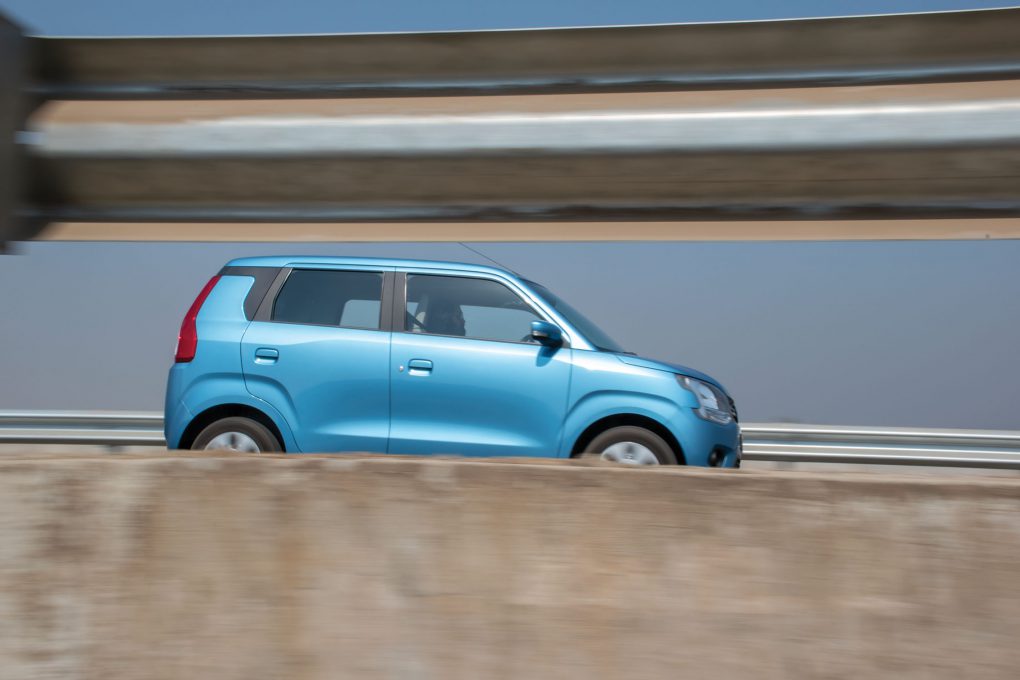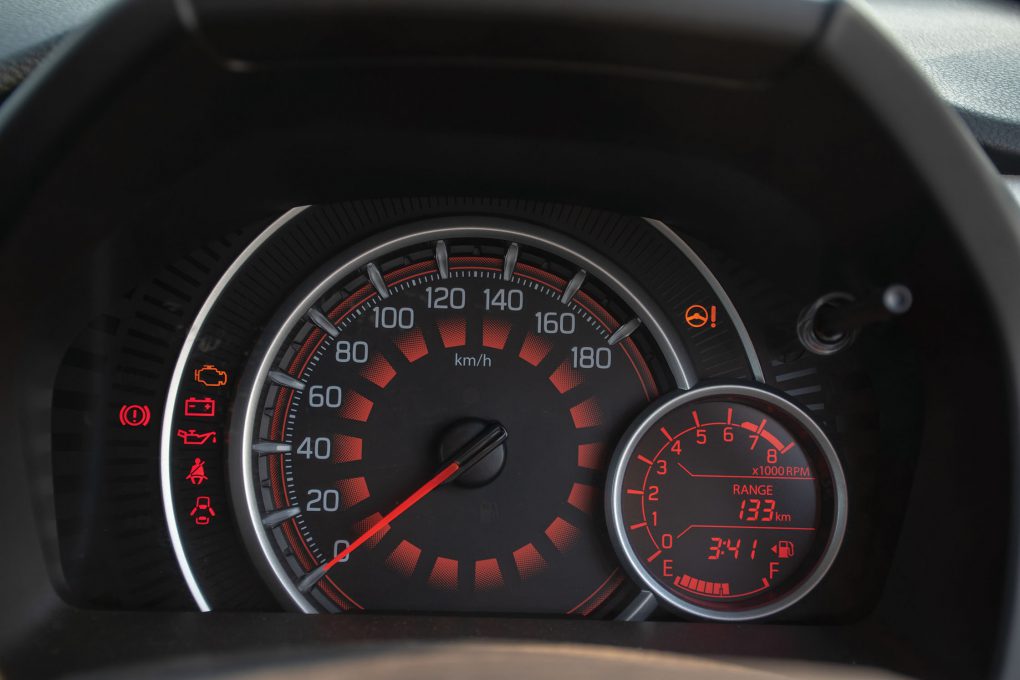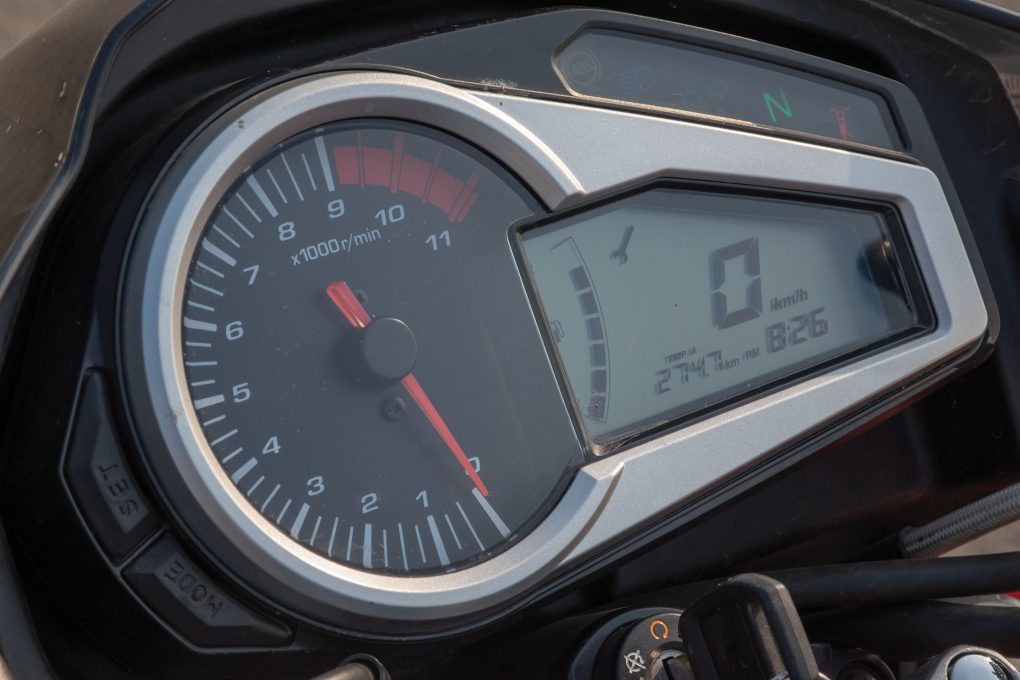 By virtue of their long and popular existence in India, I'm sure at least a few lakh people pulled their first wheelie on a CD 100 and discovered the fun use of a handbrake in a Maruti 800. And then took their learnings to a Karizma and a Baleno sedan. One made the Impulse, though the other started far earlier with the Gypsy. And who hasn't yearned for a tight little Zen or the original CBZ back in the day? Today, one goes to the Dakar, while the other is synonymous with the Raid de Himalaya. In their own business-like ways, these two companies have kept the flame of automotive passion burning in the hearts of Indian automotive enthusiasts for decades. Not that you could tell that by glancing at these two, to be honest.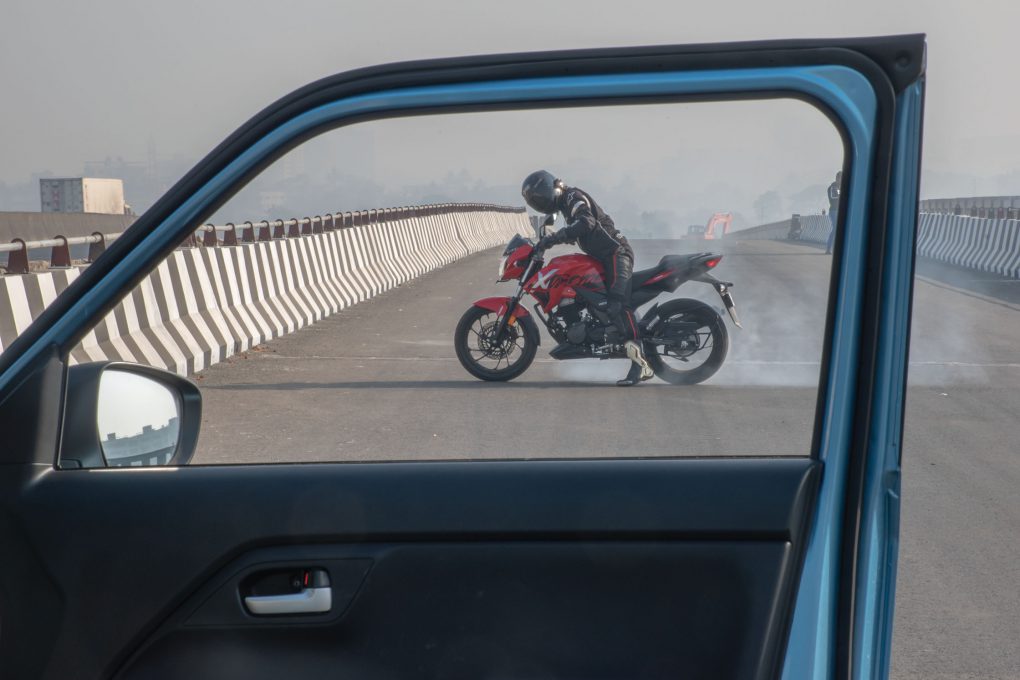 I mean, both are quite all right to look at; the Xtreme 200R's sculpted flanks adorned with graphics louder than a Punjabi hip-hop artist; the Wagon R a more rounded version of its formerly boxy self. In fact, I think the Xtreme would do much better without its shouty stickers, though on the morning of the shoot a decidedly North Indian chap commented that it looked rather good while also offering that Hero has made its own version of the TVS Apache 200. I explained to him why the Xtreme makes more sense as a punchier alternative to the 150/160 crowd rather than trading blows with the more capable warrior from Hosur. But he didn't seem convinced, going on to say, 'Hero is Hero.' Which was sort of funny because there were 'Honda is Honda' ads going around in 2014.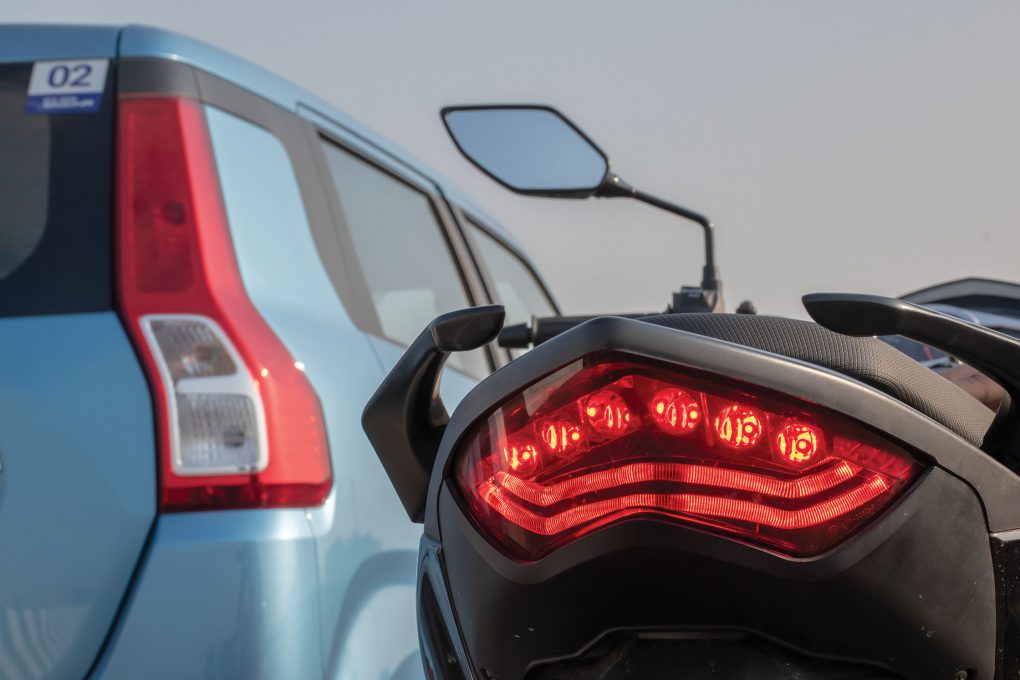 The Wagon R is a quintessential 1.2-litre hatchback with reliable underpinnings and an economical outlook. It's the kind of car that would frequently make ex-editor Srinivas Krishnan lament that the lives of motoring journalists had reduced to becoming 1.2-litre hatchback experts. It's probably because he didn't ride bikes then, and neither does he now. If he did, he'd appreciate the Xtreme's fun character enough to not have time to complain about the Wagon R. And even he'd appreciate that the Maruti is now bigger and more fun than it was when he first drove it.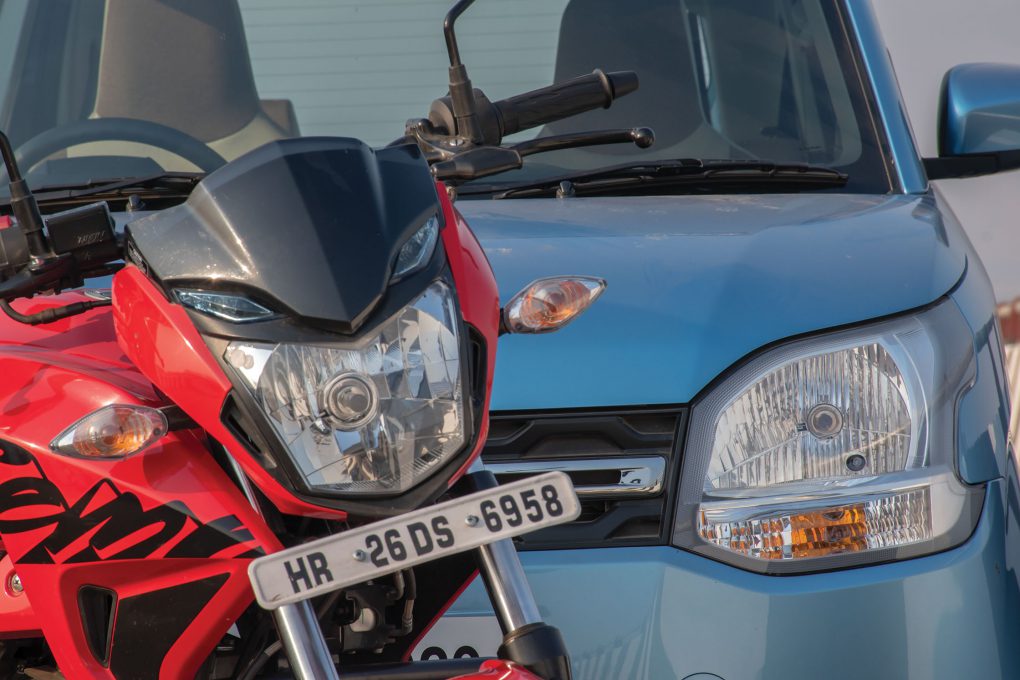 You see, the first Wagon R came with a 64-bhp 1.1-litre motor and the first Xtreme came with a 14-bhp from its 150cc. Today, the car makes 82 bhp from a 1.2-litre engine, while the bike makes 18 bhp from its 200cc single. Coincidentally, that's an identical 25 per cent increase in power from their original avatars. Okay, that's another similarity, then. What hasn't changed for either name is their focus; the Xtreme is still a sporty commuter for as many of the masses as possible, while the Wagon R still is one of India's favourite family cars. The more things change by 25 per cent, the more their appeal remains the same.
On a mountain road, with respect to their number of wheels, the Xtreme is undoubtedly more fun. But that's due to the inherent nature of motorcycles to lean the right way in corners, and thanks to its 200cc motor, it's best ridden alone. Meanwhile, the Wagon R will comfortably carry five people screaming around a corner. Not that it's a bad handler or anything, but those iffy tyres and the tall stance mean it's best not to push it too hard. And, of course, the Xtreme will soundly thrash the Wagon R on every red line that Google Maps shows you. I can quite easily see a Wagon R owner parking an Xtreme next to it for when he/she needs the thrills. But it wouldn't be quite ideal.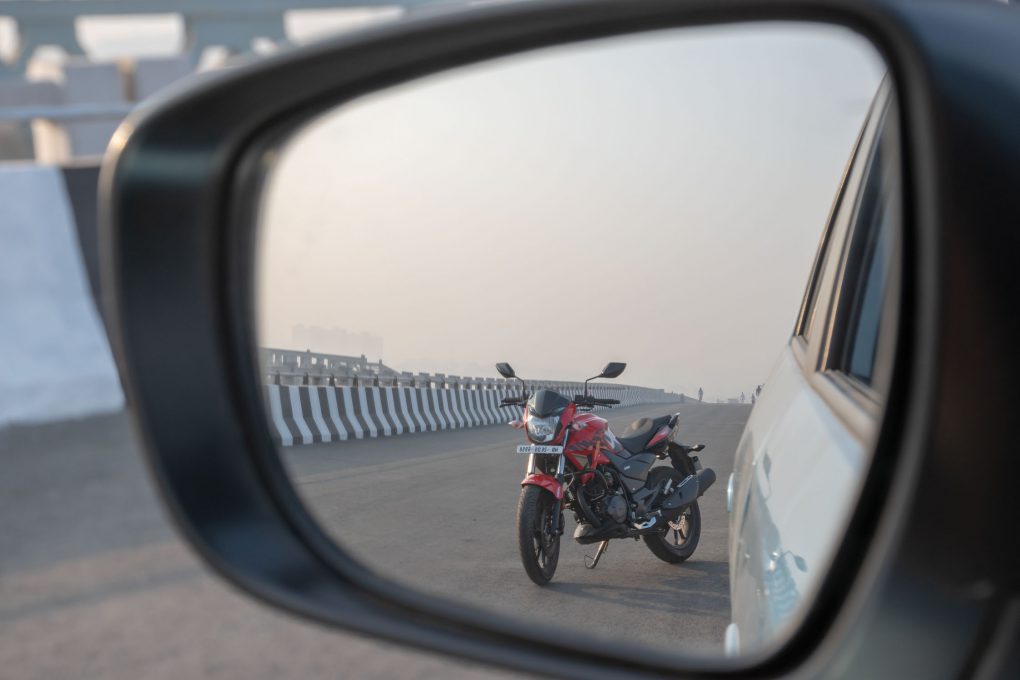 Maruti makes most other manufacturers, especially the non-Indian ones, wish they could kill to have a fraction of its sales. Where some manufacturers are shutting shop and still others reconsidering their future in India, Maruti Suzuki continues to better their cars and, consequently, their drivers' lives. However, while the Xtreme is a step in the right direction, it's a rather small one for a giant of Hero's stature. Understandably, Hero has only just emerged from a period of reengineering its products for its massive commuter base, but I don't think that's an excuse. Both Hero and Maruti are looked at to lead their respective fields, a function which the former is falling spectacularly short of. Not what we expect from the world's largest two-wheeler manufacturer, is it? It's time for something a bit more extreme.