Imagine King Leonidas, facing the Persian hordes with his faithful 300. Wide, purposeful slashes followed by a quick parry with his shield, and then the decisive stab. Guts pour onto the battlefield as he lets out a war cry, blood streaming down his scarred and bearded face. Now move ahead to the present century and an American sniper sitting on a cliff a good 2 km away from his target. One deep breath, one squeeze of the trigger, and the Afghan drops dead. No drama. In both instances, a man died, very efficiently, and with great skill. And, most importantly, both instances left the killer lusting for more. The two vehicles you see here are similarly dichotomous embodiments of that lust.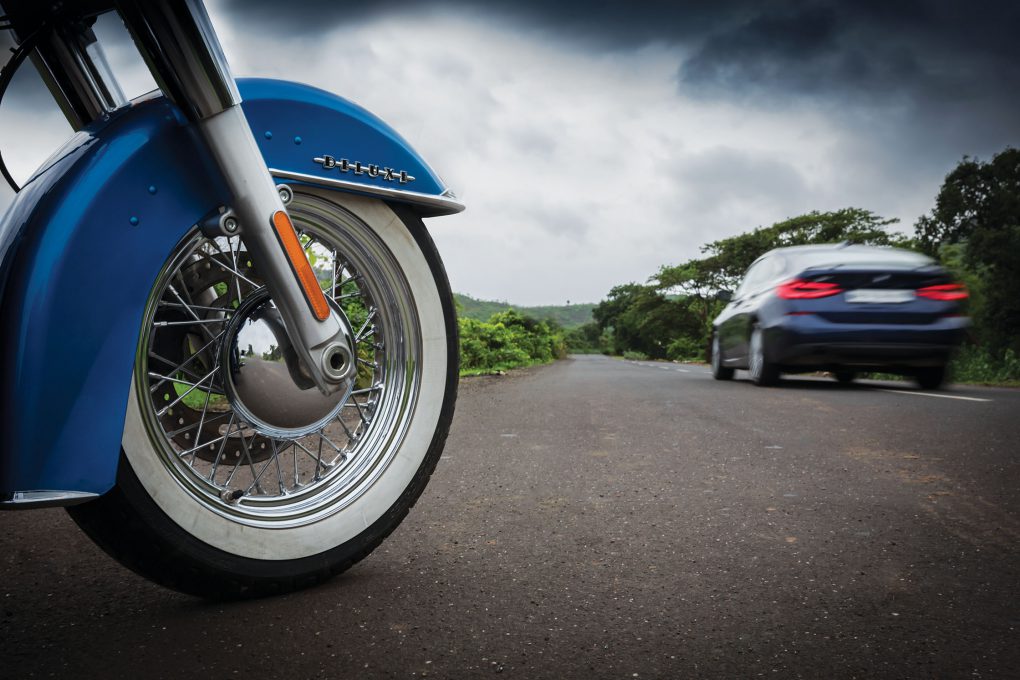 One takes effort and brute strength, and is close up with lots of drama. The old way. The other takes confidence, calm and a relaxed mind. The 'evolved' way. And the BMW 630i GT is pretty much the definition of grand touring like that. BMW took the standard 6 Series, which was already a good GT car, and made a GT car of a GT car (GT squared?). How? Well, they just gave it some more room in the rear, and….no, I'm getting ahead of myself. Let's step back and look at it first.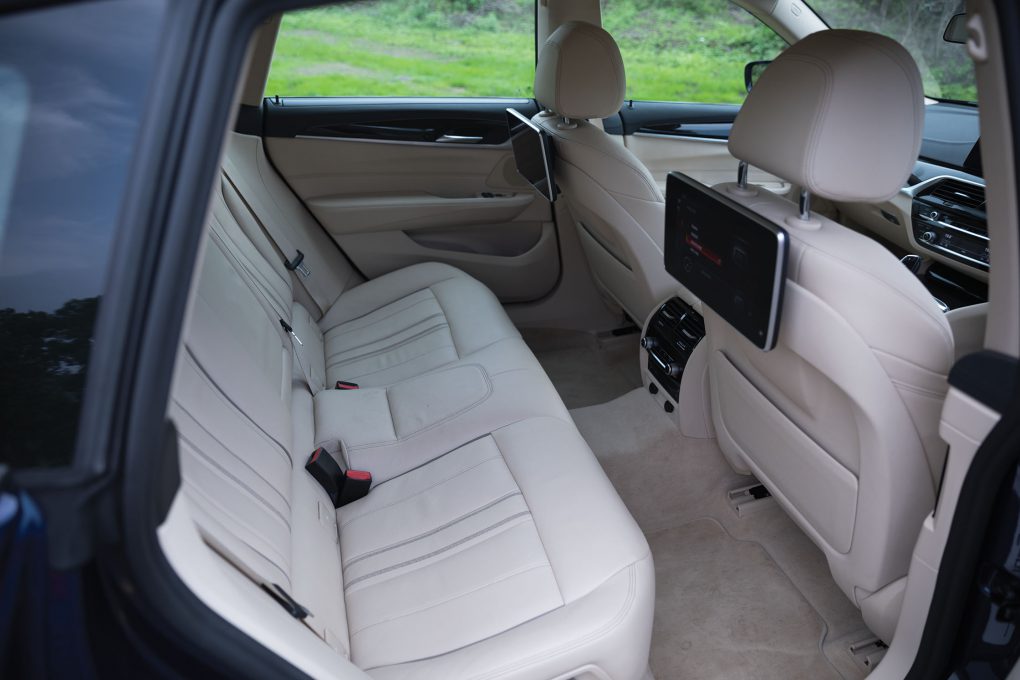 Okay, so the first word that comes to mind is definitely not 'drama'. They are more along the lines of 'Hmm', and 'Wow, so sleek'. Maybe even 'wind tunnel', but definitely nothing exciting. It looks more like it means to do business and can't wait to get on with it. The front is very, very BMW. All BMW fronts pretty much look the same (most manufacturers, actually. Thank you, parts-sharing platforms), but the sides have a lovely slit behind the front wheel arch, the only indication of this being a fast car. The best angle, though, is the rear, with the tail-lights looking like they've been pinched a bit to make it look more aggressive. It works, but overall it's still quite a business-like car. That's not a bad thing, if you go touring in Paul Shark polo necks and Nautica shorts, but when you look over to the Harley Davidson next to it, it does leave you feeling a little out of the spotlight. Because if you want to stand out, you must use electric blue, not deep blue, and Harley knows this all too well.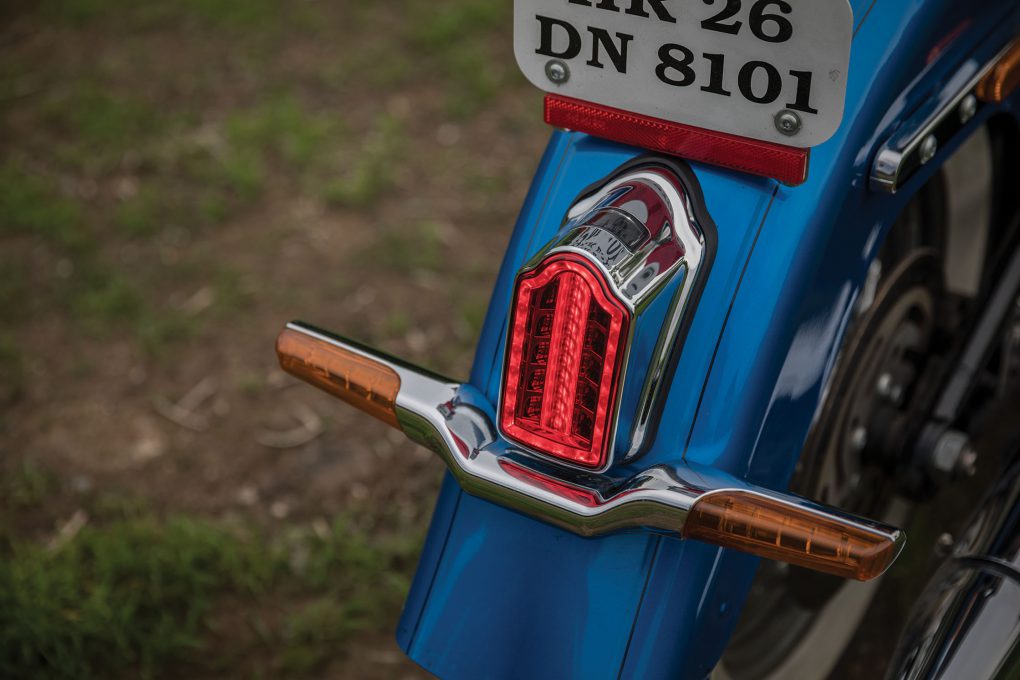 Harley-Davidson has made a century's worth of living by standing out, and this is no exception. The Harley Davidson Softail Deluxe is huge to look at in the first place, dwarfing most tiny cars and definitely all rickshaws. Add to that this electric shade of colour and you will be the focus of every single traffic stop (and cop). Always. Notice the pinstripe on the tank, the swept-back 'bar, the footboards and the lack of a rear seat (because riding is best enjoyed alone). Add the oodles of chrome everywhere and it'll make a convert of the biggest heathens. And that's before you realise it sports whitewall tyres. Yes, whitewall tyres in 2018! It doesn't stop there; the Deluxe also features huge front and rear fenders, and the headlights and tail-lights from yesteryear. Now if that isn't old school, I don't know what is.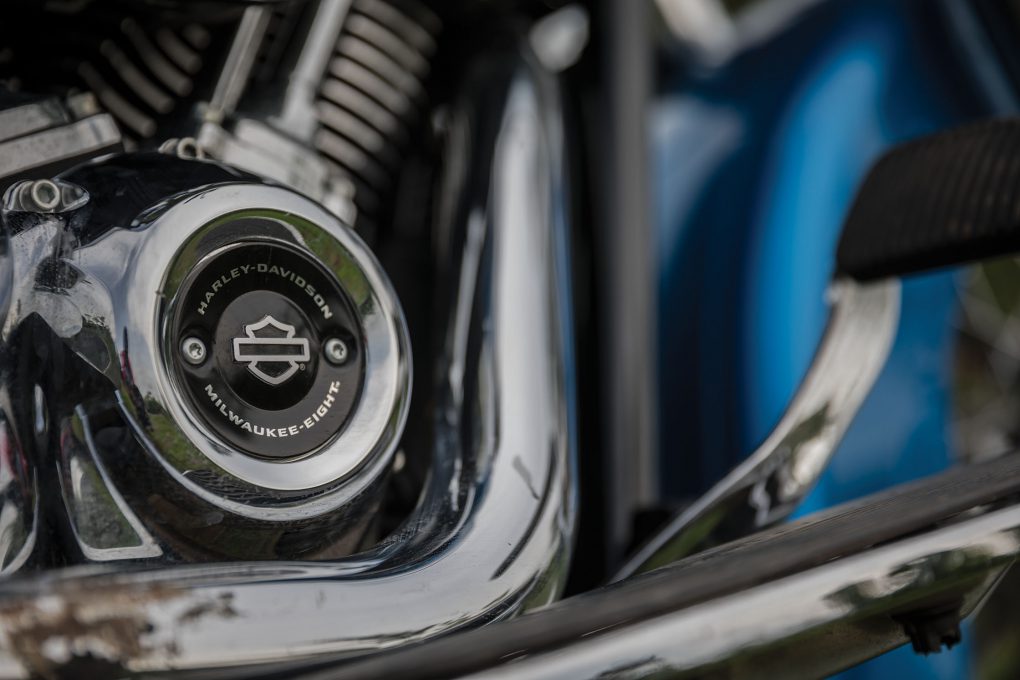 But the ancient appeal is only skin deep. Kind of. Under all that visual history is Harley's new Milwaukee-Eight 107 engine. It's a fuel-injected 1745cc fire-breather that pumps out 14.7 kgm of torque. The brakes are equipped with ABS and the spoked wheels are actually tubeless. A digital readout informs you of various things such as trip meters, distance to empty and even a tachometer. And it has keyless ignition, so the keys stay in your pocket all the time. Not ancient at all, then. But when you thumb the electric starter, it roars to life with a very old-school grunt before settling into a grumble at idle.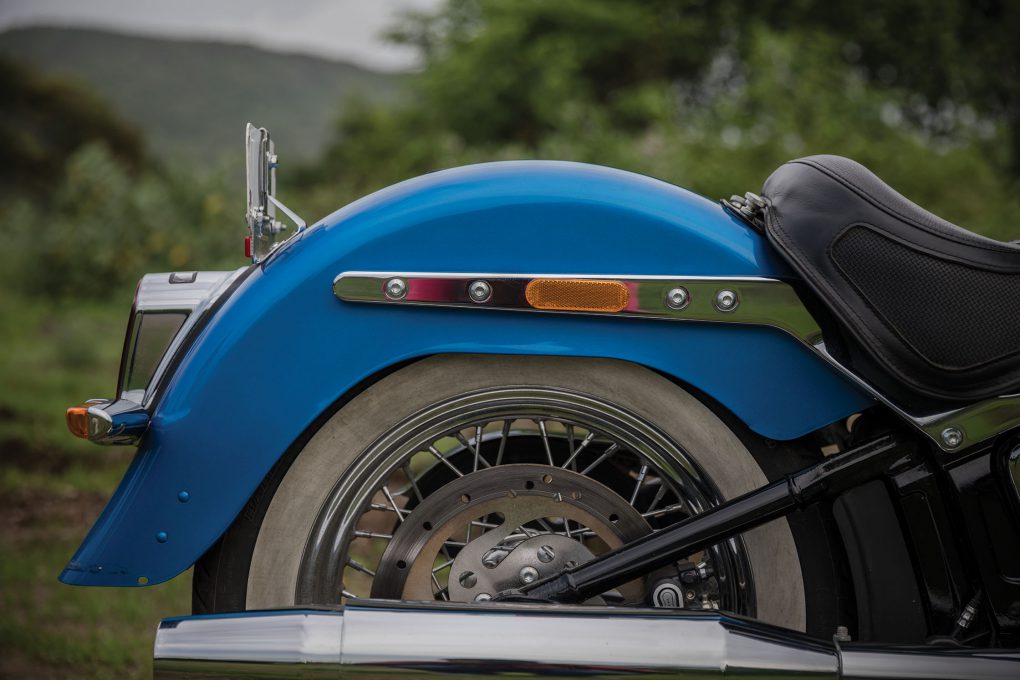 It shakes like an earthquake with every blip of the throttle, and the clunk when you slot it into gear can be heard by everyone in the pin code you happen to be in. The real magic, though, happens when you start moving. The vibes that old-school memories are made of disappear, and the 300-kg bike suddenly feels like a ballet dancer. And dance, you will, because this is one heck of machine to ride fast. The amount of torque on offer has been proven to slow down the Earth's rotation by 0.2716%. Fact. And when you dump the clutch and let it all rip, you better hang on for dear life. The new chassis is lighter and the suspension is actually voodoo. It is soft and plush, yet holds its ground when you start pushing it around corners. None of that wavy, uncertain feeling anyone would assume to be standard. The brakes, while still requiring a solid tug, do a commendable job of slowing things down again. All of this comes together to make a heavy bike do things no one should be doing on a cruiser. Ripping through the ghats? Sure. Blasting through traffic? Why not. But what it really enjoys most is just bumbling along at 100 kph in 6th gear, along a lazy winding route. You can do this all day long, thanks to how refined the engine now is, and largely in part to how comfortable that seat is. You will only stop to refuel man and machine, and laugh arrogantly at the poor sods struggling with public transport. Until a dark blue blur whizzes past at well over 150 kph.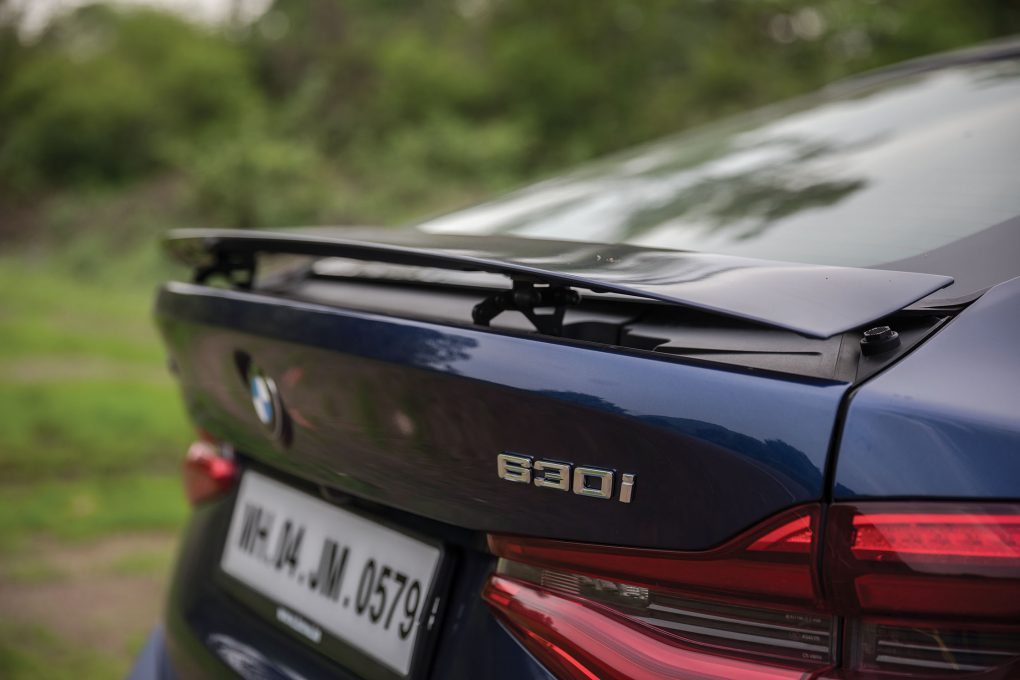 The BMW 630i GT does things very differently. It doesn't concern itself with being the prettiest girl at the party. It is here to cover distance in comfort, and doesn't pretend otherwise. Get into the driver's seat, and you'll notice it has unbelievably good bolstering. It cocoons you with plush leather, being supportive, but not in a race-car kind of way that doesn't care what your physical capacity is. This is good, very good. Everything inside is electric, from the dials in front of you, to the touch sensitive screen, to the seats and steering. You can even baffle passers-by as you use gesture controls to change songs and volume.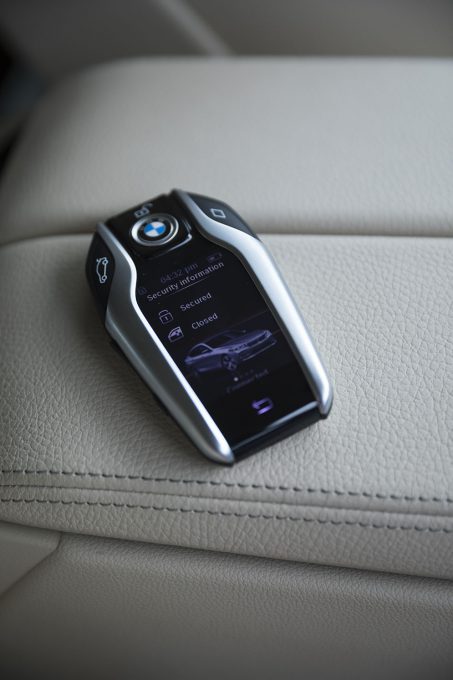 The beige interiors with mood lighting has a relaxing effect, as does that huge panoramic sunroof. And since BMW wants you to share your joy, they've made the rear a pleasant place to be in, so you would take two more people for the ride. Those seats can be electronically reclined, and each gets their own screen. All in all, a cabin centred around its occupants staying comfortable for that 800-km journey. Don't mistake it for being a slouch, though. Yes, it does have an ECO-Pro mode [What? We have Pro modes for that now? Just how many polar bears do we have to save, man? (All of them. – Kartik)], and it has absolutely no exhaust note to speak of, but then it has a button that lets you lower the car. And another button that lets you put up the spoiler. So when you switch to Sports mode, and floor the pedal, it shoots ahead.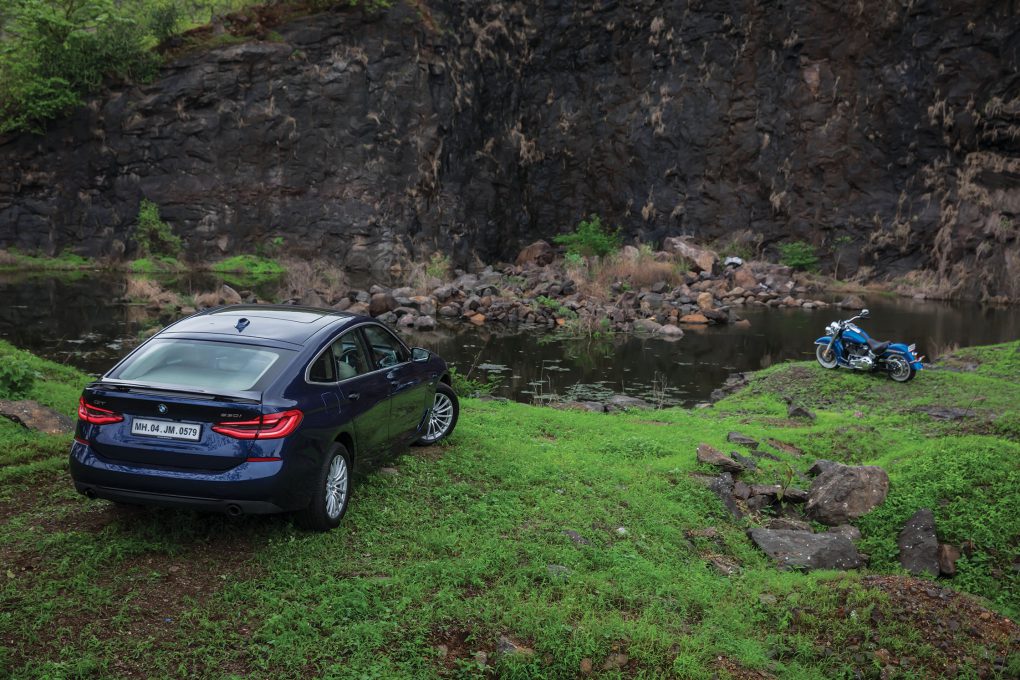 No, there is absolutely no drama, but the numbers on the dash remind you that you need to call ahead and inform your hotel you'll be arriving earlier than planned. The steering, as with all BMW steerings, is fantastic to hold. It weighs up when needed and is super light when needed. Same with the suspension. All this results in a thoroughly enjoyable yet stress-free drive. Just leave it all in Adaptive mode and let the computer figure out what's best for the current situation, for what you need to do is just enjoy the long drive. And hope it never ends.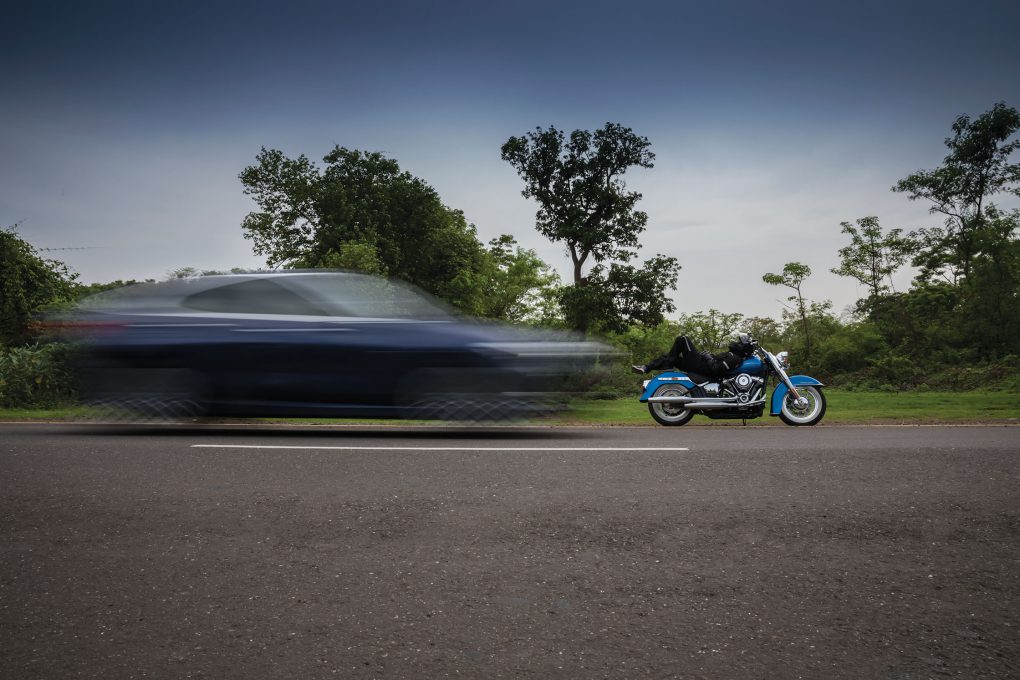 The Beemer and the Harley are both for the same customer, and a completely different one. BMW has decided to leapfrog into the future, with making grand touring as comfortable and efficient as possible. The end goal is all that matters and it will gladly bury the past to get there. The Harley is a bit more nostalgic. It reminisces on the days of flamboyance, brash rawness, and the alpha male. And yet it reconciles with the fact that the future does have its uses, walking that fine line where you feel the old gods watching over you as modern technology hides away underneath. Both of these will leave you with huge smiles on your face. One will leave you weather beaten with bugs in your teeth, while the other will have you step out, put on your Oakleys and dive into a lake. But you need to figure out for yourself which of these defines you. Are you Wolverine or are you 
Iron Man?
MOTODATA
Harley-Davidson Softail Deluxe
POWERTRAIN
Displacement: 1745cc, V-twin
Max power: NA
Max torque: 14.7 kgm@3000 rpm
Transmission: 6-speed
CHASSIS
Type: NA
SUSPENSION
(F/R): NA
BRAKES
(F/R): Single Disc / Disc
TYRES
(F/R): 130/90 R16 / 140/90 R16
DIMENSIONS
L/W/H (mm): 2405/NA/NA
Wheelbase: 1635 mm
Ground clearance: 115 mm
Seat height: 675 mm
Kerb weight: 318 kg
Fuel capacity: 19.1 litres
PRICE: Rs 18.65 lakh (ex-showroom)
AUTODATA
BMW 630i GT
POWERTRAIN
Displacement: 1998cc, i-4, petrol
Max power: 258 bhp@5000-6500 rpm
Max torque: 40.8 kgm@1550-4400 rpm
Transmission: 8-speed, automatic
TYRES
F/R: 245/50 R18
DIMENSIONS
L/W/H (mm): 5091/2158/1520
Wheelbase: 2670 mm
Ground clearance: 124 mm
Kerb weight: 1885 kg
Fuel capacity: 68 litres
PRICE: Rs 60.80 lakh (ex-showroom)