As far as big deals go, few get bigger than this. How does 81 years of combined history sound? If the BMW R 1250 GS and the Mercedes-Benz G-Class decided to rewind their consolidated lifetimes, we'd be back in 1939 which was not such a good time for Germany (their home country) and the rest of the world. The G was born in 1979 and the GS followed in 1980, and since then they have worked hard to enlist dedicated followers, they're a pair that's an army on its own, and could easily conquer the planet if they wanted… hang on, this is getting a bit uncomfortable.
Nonetheless, even if German domination is still an awkward topic, that's exactly what these two achieve. The G began as the Geländewagen, though it's now called the G-Class to toe the M-B party line, while the GS still sticks to its original title, Gelände/Straße, German for off-road/road, though without the slash that appeared in the first R 80 G/S. Both the G and the GS prefer function over form, though their forms are now so recognisable and loved, we wouldn't have it any other way. A garage containing these two would be a formidable sight indeed, along with a Dobermann or four to complete the effect.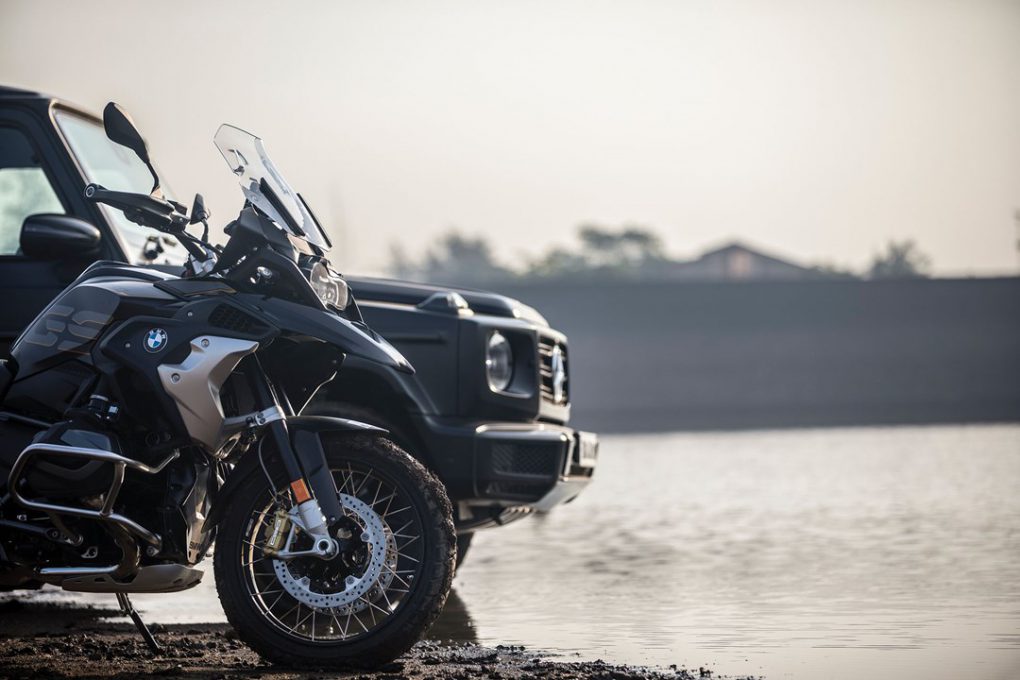 And while India at least got the Tempo Trax in 1988 to fulfill any G-Wagen ambitions, the closest we've come to a GS was in 1996, with the BMW F 650 Funduro that went on to sire the international line of single-cylinder GS models. Today, we even have a 310cc one made by TVS in Hosur. How times change. And as we saw at the latest Auto Expo, the Gurkha gets even more G-ish design cues, making it all the more attractive. Why am I saying this? Because the G and the GS may well have been born as workhorses, but today they are unicorns for those who wear diamonds as spurs. With starting prices of Rs 16.85 lakh and Rs 1.5 crore, they're machines that few Indians can afford. Pity.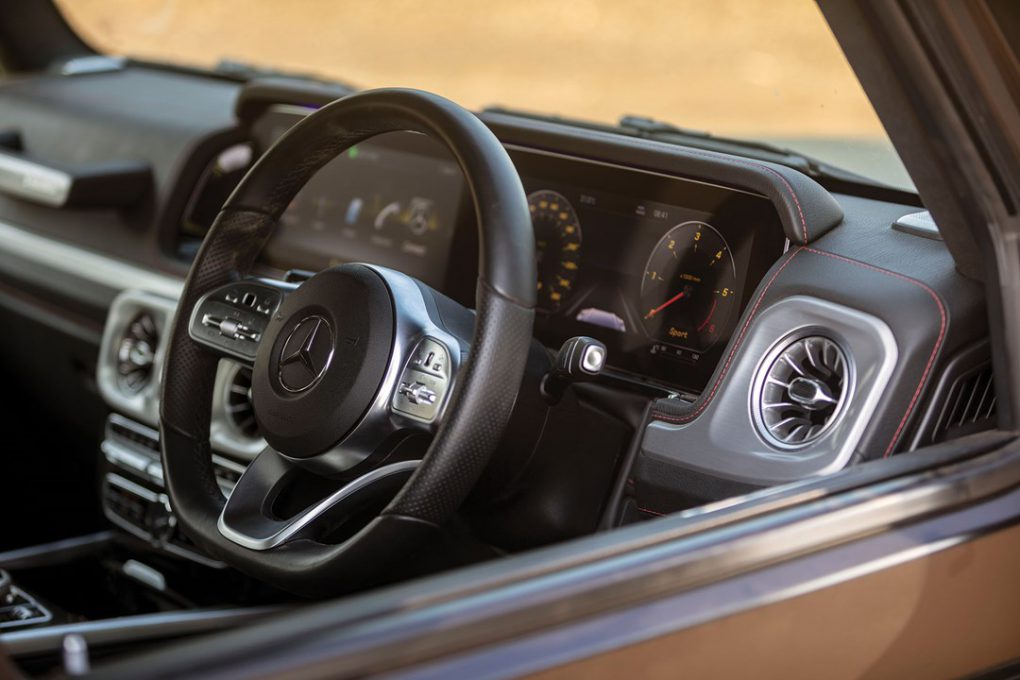 Pity, for the GS and the G are two of the most characterful machines anyone will ever come across. I mean, who'd look at the GS and think, 'Yeah, yeah, that looks totally manageable, come what may'? No one. And yet, that is exactly what it is. With a sense of balance bred over 40 years, riding the GS is as easy as the alphabet. And BMW has done it with its front Telelever and rear Paralever suspension, too, giving conventional suspension a solid one-two punch combination. Whether it's gelände or straße, the GS always feels like a 249-kg ballerina. Poise is key to a motorcycle and the GS owns it. No such thing with the G, though.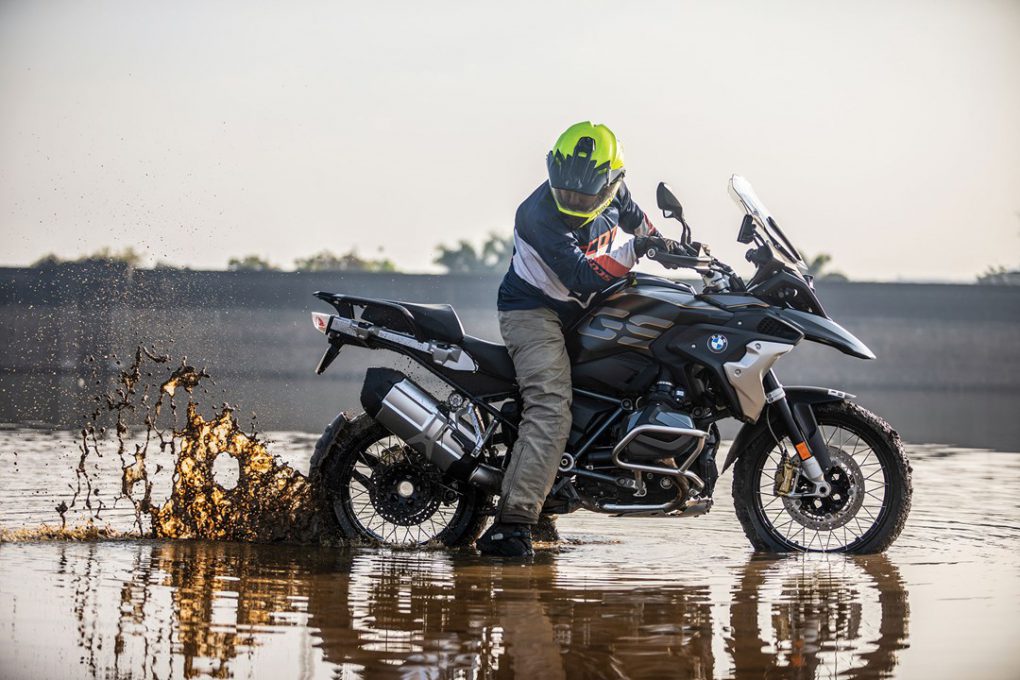 The G-Class is hilariously brutish in its approach to things. Its three-pointed stare looks happiest when it's pounding things into submission, roaring things like, 'I could've gone to Mars! Why did they send that puny machine?!' The G does look right at home surrounded by clouds of dust kicked up by its capable wheels. It only believes in living on the gelände, even if there's enough body roll on every imaginable axis, sometimes even all at once. It's all part of the experience, though, as are the 286 horses that pull the G along. Quite a bit more than the GS's 134 bhp, but rest assured the motorcycle will quite comfortably rooster-tail away from the SUV. And yet, as different as they are, these Germans do display some similarity.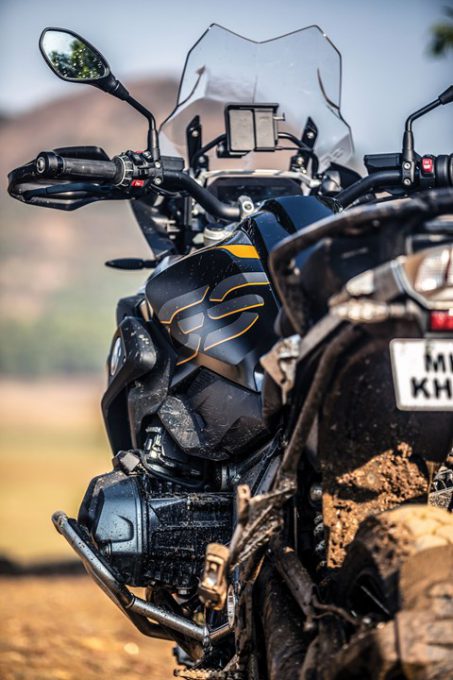 Both reduce the planetary surface's disturbances to gentle thuds lost in their respective suspension travels. Parachutes would applaud their ability to resist the air — and both will still steamroll past 200 kph, although I'm in no hurry to attempt any such thing. Even if both also come with enough electronics to last for the next few moon missions. In any case, if I were to go off-road, I'd do so rather gingerly with the GS. They might call it an 'adventure motorcycle', but if it were to fall over, I'd have to prefix a 'mis' before that term. That's the advantage of an SUV off the road; no need to check the stand multiple times, only for it to move and cause a heart attack anyway.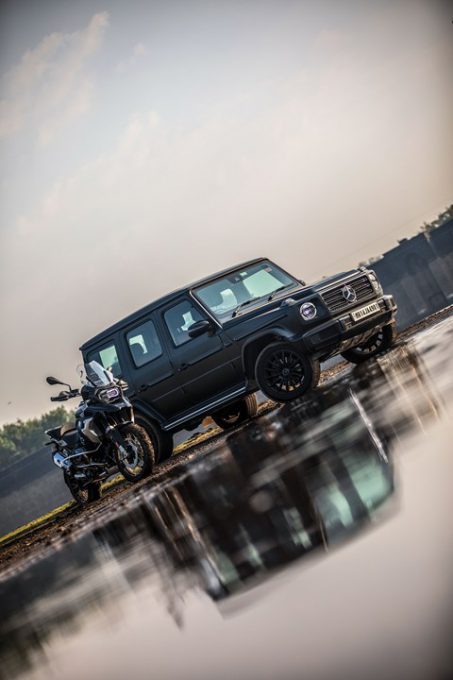 The GS now comes with BMW's new ShiftCam tech, fancy speak for variable valve timing. Now, the GS makes more power and torque than before, but it also makes it a bit more aggressive everywhere. In every respect, the R 1200 GS was already so accomplished a motorcycle, I believed it couldn't be improved upon. With the 1250, the GS's much-loved ever-mellow-yet-strong nature is somewhat diminished, and so, in some ways, the R 1250 GS's progress is a bit lost on me. Also, I can recognise a GS, sure, but don't ask me which model it is. I haven't looked at one long enough to remember, like any other 'adventure' motorcycle. But it hardly matters. The GS is still the destroyer of mid-life crises everywhere.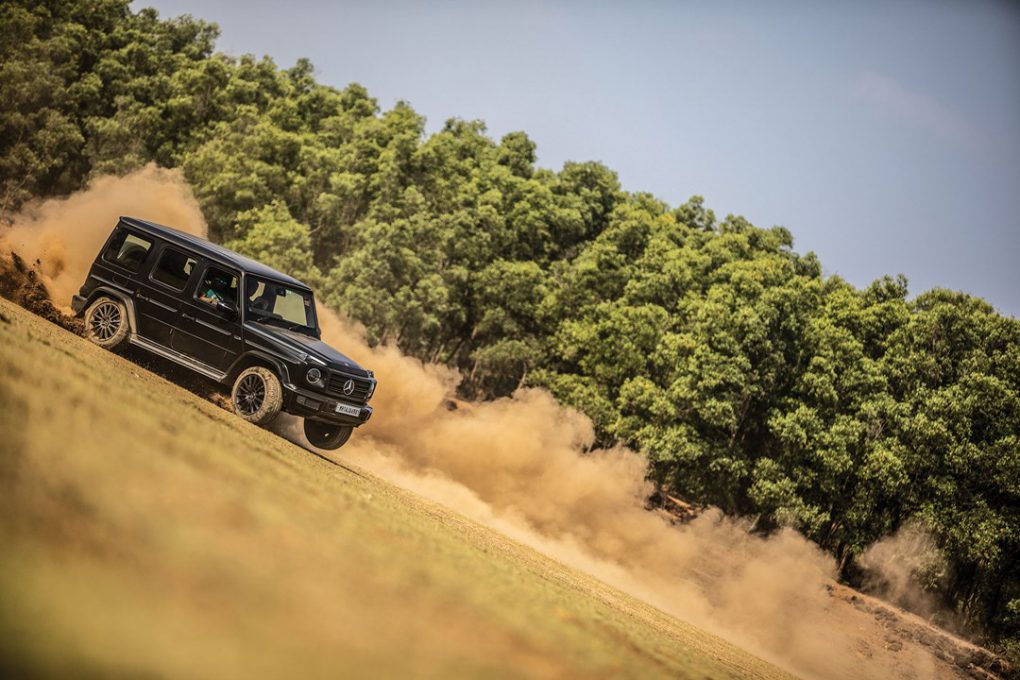 The GS and the G-Class comes from the stoutest of German rivals, BMW and Mercedes-Benz, the star and the propeller, ever at odds. But that's the beauty of stories like this one. Even if there's a winner, the loser can go home content that it was never a fair fight. The G was, is and will be a legend of a machine, and it's destined to be remembered by generations, much like the motorcycle accompanying it. The GS is the Asterix to the G's Obelix, only this time both fell into the cauldron of magic potion as babies. The motorcycle is one of the best ever made, not only in its category, but in the world. Even the G-Class can't help but agree on that one.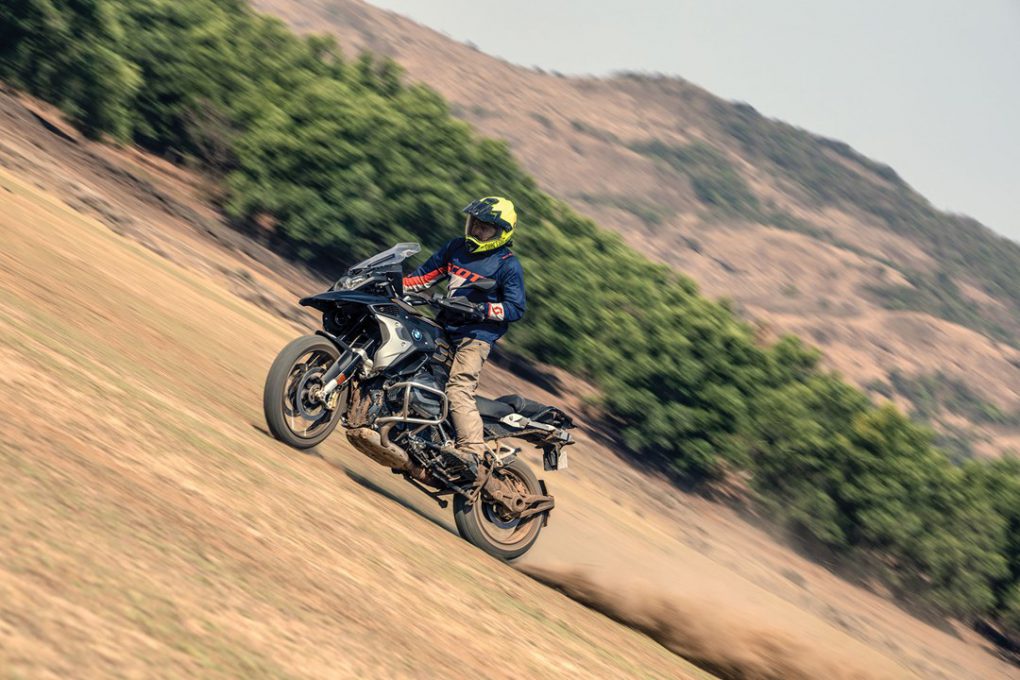 AUTODATA
Mercedes-Benz G-Class

POWERTRAIN
Displacement: 2925cc, inline-six
Max power: 286 bhp@3400-4600 rpm
Max torque: 61 kgm@1200-3200 rpm
Transmission: 9AT
TYRES
F/R: 275/50 R20
DIMENSIONS
L/W/H (mm): 4817/1931/1969
Wheelbase: 2980 mm
Ground clearance: 241 mm
Kerb weight: 2453 kg
Fuel tank capacity: 100 litres
PRICE: Rs 1.5 Crore (ex-showroom)
MOTODATA
BMW R 1250 GS

POWERTRAIN
Displacement: 1254cc, flat-twin
Max power: 134 bhp@7750 rpm
Max torque: 14.58 kgm@6250 rpm
Transmission: 6-speed
CHASSIS
Type: Tubular frame
BRAKES
F/R: 305-mm twin discs/ 276-mm disc
TYRES
F/R: 120/70 R19 / 170/60 R17
DIMENSIONS
L/W/H (mm): 2207/952/1430
Wheelbase: 1514 mm
Ground clearance: NA
Seat height: 850 mm
Kerb weight: 249 kg
Fuel capacity: 20 litres
PRICE: Rs 16.85 Lakh onwards (ex-showroom)