Sustainability isn't just a buzzword for social media moguls or one that's used by overzealous marketers to use it to sell more products. It means more than that. Given the irreversible damage the human race has caused to the planet, it's only fitting that our 'new normal' needs to include more environmentally friendly decisions. And while this isn't meant to be virtue signalling, it's rather about an honest attempt at making small but not inconsequential changes to make our lives better by causing as little harm to nature. Green motoring for instance can be a great start, with zero tailpipe emissions. And the MG Comet has particularly made a strong case for itself, thanks to its urban-focussed approach, which means it's ready to take on whatever the city commute throws your way. We decided to put the Comet through its paces in one of the best environments we could think of: Goa.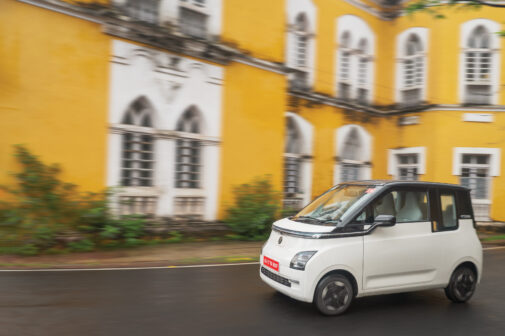 Referred to as the Sunny State, Goa is usually busy with sunshine, carnivals, and bright lights. Even in the less populated parts, where the roads are narrower and generally surrounded by trees, the Sun manages to find its way. But a delayed monsoon seems to have arrived in full force as we take the Comet for its first outing, turning the sky grey and sending the Sun into hiding. That's not ideal now, is it?
But the car landscape isn't ideal either. The gateway to inexpensive, clean motoring has been shut for the longest time, either due to greener cars being out of everyone's reach or unviable to be run as everyday modes of commute. The MG Comet, in this price bracket, changes that. It mightn't be the cheapest but at the same time, it doesn't feel like one, either. Made on an EV-specific platform, the Comet brings together unmistakable styling, premium build, and most importantly, ease of use in urban conditions that makes it undeniably better than other cars in this space.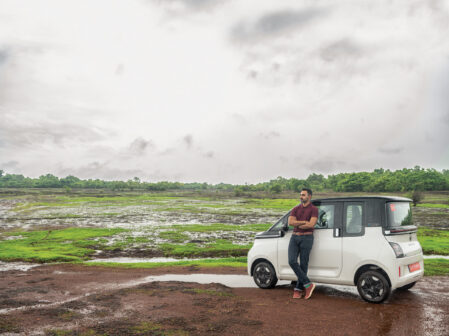 While exploring a city — or a state, in this case — would mean heading out to the usual spots, but like the Comet, we wanted to do things differently. We looked out for places, businesses, and even activities that had a solid sustainability angle to them. And since we are in Goa, finding these was easy, only that it required a little help from someone who calls this state his home, Motoring's very own Pablo Chaterji. For a motoring journalist who's nearly always driving, attending launch events, or enforcing deadlines, it surprisingly didn't require much effort to coerce him to leave all that for a drive around Goa. Regardless of whether he needed a break from his routine or wanted to drive the Comet again, it worked out as Pablo helped us look at Goa in a different light.
We started with a quick drive to an unnamed location, which thanks to the excessive rainfall, had turned greener and prettier than we expected. Vast unexplored land where you can easily set up your camp for a day's picnic. There are many such spots in Goa, and all it requires is a little willingness from oneself and the car. The Comet handled the tarmac sections of the drive really well but even on the rough patches, it didn't falter. Okay, it has 12-inch wheels, which means you can't go all out like a 4WD SUV (like the brilliant Gloster, for instance), but we're talking of lanes that might not fit a car that big anyway. The 4.2-metre turning radius makes manoeuvring the Comet a piece of cake, but more importantly, it's how it can drive up effortlessly over local Goan roads that makes it look substantially better than conventionally powered cars. With it pouring down like there's no tomorrow, many petrol and diesel cars had to stop. The Comet, on the other hand, could just power on without any worry in the world. The onboard battery is IP67-rated making it water and dust resistant.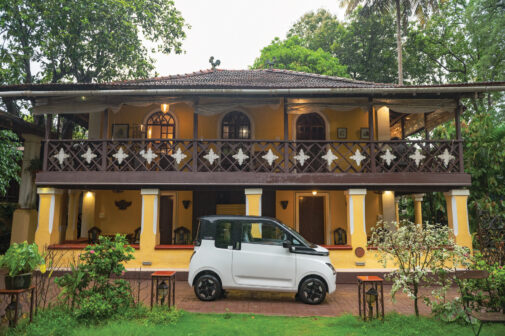 Another activity that many local friends have suggested was to take heritage walks, organised in various cities in Goa. The Latin quarters in Panjim, called Fontainhas, is a popular subject not only for travellers and photographers but also for those wanting to learn about the place's history. The only issue is that many of the streets are banned for motored vehicles and those which are open get filled with tourists quickly. This meant an early morning start with the Comet turned out to be ideal, and we managed to do a little tour by ourselves without causing any drama. Thanks to no engine noise or tailpipe emissions, neither were the locals disturbed nor was the serenity of the place.
The only 'issue' we did face was that whenever anyone saw a Comet, they would want to stop and take a look. The biggest surprise was when we mentioned the price because the cabin most definitely looks like a much more expensive car. The high-quality dual-screen setup attracts everyone but for those who know their cars, it's always the use of cloth on door cards and the upmarket design that steals their heart. The other thing people can't get their heads around is the intelligent utilisation of space inside. The Comet's wide doors make sure that with the rear seats slid to the front, getting in the rear is super-easy, too.
The onboard 17.3 kWh battery can be charged at home using a supplied 3.3 kW charger. It does take 5 hours for a 10-80 per cent top-up or 7 hours for a full charge to 100 per cent from zero. The official range of 230 km turns out to be quite true as we found out running it both in the city and on the highway.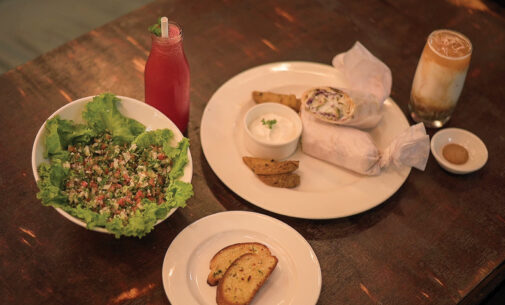 The long day of dodging the rain and taking photos (and video; keep an eye out for that on our social media channels) meant that we needed a top-up, too. Since we were focussing on sustainable living, vegan food was the way to go. And Goa has an ever-increasing list of places that are either completely vegan or offer plant-based food for those who really care about the environment. From meat alternatives to ice cream made without dairy, there's a lot to choose from, and nearly everything tastes great. Talking of choice, too much of it is never a problem, as also exhibited by the MG Comet, which comes with unique customisation options. There are 250+ combinations available to make your Comet truly yours.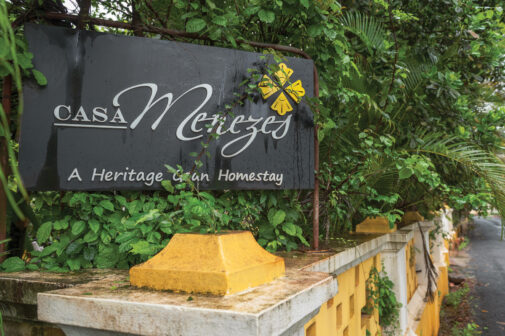 The final stop on our Goan escapade cut slightly short due to over-generous monsoon, was at a friend's boutique hotel called Casa Menezes. And not just any hotel, one that stays close to local tradition, offers great home-cooked food and is based in a 300-year-old Portuguese property. If one is coming to Goa for a short holiday (or even a long one), it's nice to go beyond beaches and parties and get acquainted with the local culture.
For the kind of driving environment that Goa offers, the Comet is most definitely a great choice. It drives well, looks impressive, has a feel-good factor, and as Pablo mentions, seems like a cheerful car. And for everything it manages to do, it doesn't emit any tailpipe emissions. Making itself probably the only Comet without a tail of gases.