The heat haze of a long road conjures up many images and words, especially that dreamy two-letter badge — GT. Every manufacturer that tries to evoke that romance of the long road has at least one machine in its lineup with that badge stuck on it, whether or not said machine is comfortable wearing it. But these two definitely are — the BMW 6 Series Gran Turismo and the C 400 GT never refuse to stretch their long legs as far as their drivers and riders are willing to go. Everyday machines that only wait to turn into glitzy gypsies barreling across the country.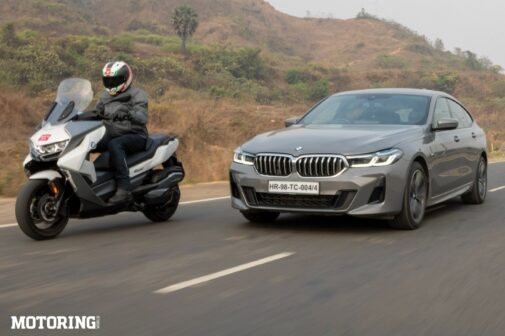 'Gran turismo' and 'grand touring' are phrases that really come from cars (the previous one a typical example of everything sounding better in Italian) and motorcycles have appropriated them. After all, two wheels don't really lend themselves to touring in a grand manner, since riders will always be in the wind and subject to whatever it carries. That doesn't mean bikes and their riders can't try, though. Next is the more contentious bit — the C 400 GT is a scooter, and surely scooters can't GT? Obviously, no one told BMW that. Even more so, since calling a city-dwelling machine a GT could've backfired rather spectacularly.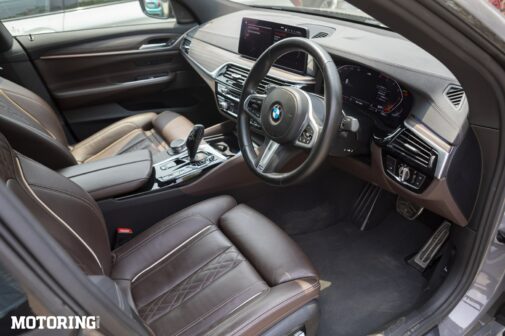 Of late, BMW's cars have become shells attached to ever-larger kidney grilles, but the 6 GT remains happily impervious to that trend. This is a flowing design whose fastback lines are as close to perfection as it can get. It's a mix of old-school and modern, and its details are as pleasing as the overall shape as well. The headlights have the right purposeful LED stare and the tail-lights match them well. The sloping roofline gives it an elegant stance and character that's offset rather well by aggressive cues like the front bumper, air vents on its flanks, dual exhausts at the back, and the M badging. There's also a pop-up boot spoiler to make it look even racier, if the driver so wishes.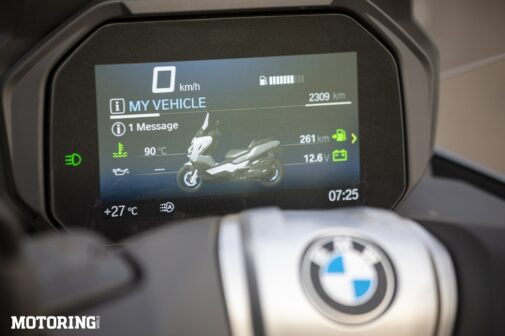 The C 400 GT contains a similar level of German handsomeness, adapted to the outline of a maxi-scooter. Its face is clearly BMW, and it even has its own version of a kidney grille under its LED headlights, even if it's more of a dual scoop than grille. Thankfully, so. Like the rest of its breed, it looks like a two-wheeled jet-ski designed with comfort in mind. It may not be evocative in the traditional sense of the word, but it certainly is impressive. And, of course, both machines display the same level of quality that's expected from BMW. The car, though, is understandably several notches above the scooter.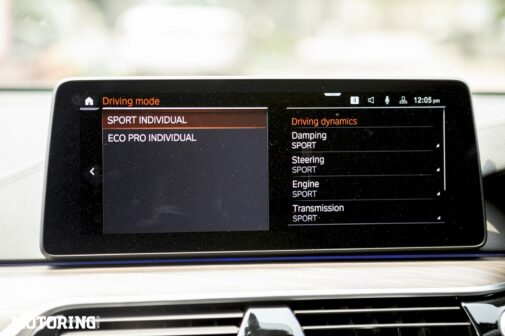 The 6 GT is one of those automobiles that makes one think, 'Now, why would anyone want more from a car than this?' And this particular one is the 630d M Sport, affording me a fond throwback to what were quite common not too long ago — diesel cars. Also, it's a 2993cc straight-six with 265 bhp at 4000 rpm and 63 kgm at 2000-2500 rpm, so it's far more accomplished in matters of velocity than whichever diesel you last drove. And really, I had to double check if it ran on the cruder fuel because the engine was just so smooth and silent, whether at idle or on the move. That's a big tick in the box on any GT's must-do list. The other, of course, is effortless speed.
The Beemer is the picture of silent grace, but the scenery outside its soothing cabin can get alarmingly blurry. It can sprint to 100 kph in 6.1 seconds and has a top speed of 250 kph, and those numbers certainly make life comfortable on open roads. And with a 66-litre tank, the 6 GT can put in proper long hauls, anywhere between 700-800 km, depending on how rapidly it's GT-ing. And it feels brilliant doing everything, too. The 6 GT is a rewarding car to drive in a chilled-out yet rapid manner, so it certainly does what it says on the boot lid. Even if its steering feel is a bit vaguer than I like. What makes up for it is the way the 6 GT wags its tail when my foot stomps the accelerator. Don't mistake it for a passive tourer — it's very much alive even if it behaves itself most of the time.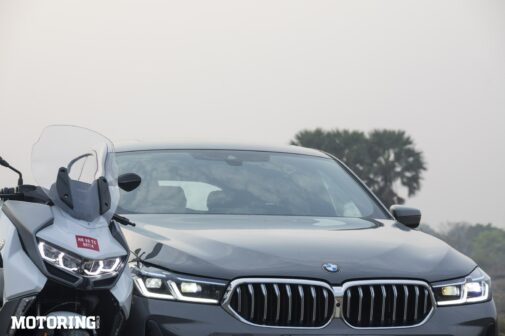 The 6 GT's interior is wrapped in brown leather and wood-finished surfaces, all very well done, indeed. Everything — from the pedals to the door handles to the switches — functions at the highest level of tactile quality. And there's the usual plethora of communication/control options to fiddle with in traffic jams. However, I quite liked the way everything fades into the background on the move. There is always only a sense of going somewhere, even if it's a short drive — and that's the greatest compliment a GT car can get. After all, to distill its essence into every drive is no mean feat for any machine.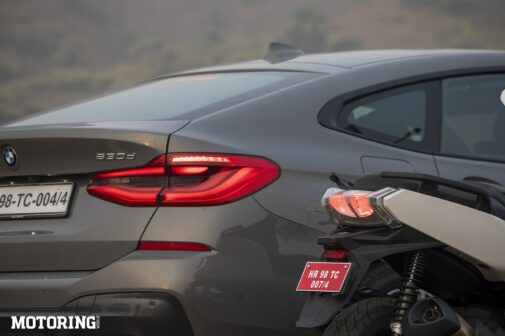 If the 6 GT is rapid comfort personified, the C 400 GT is convenience on steroids. Seriously, there's so much free time on this twist-and-go 150-kph sofa, BMW should suggest activities for riders to pass their time. With only the throttle and brakes to operate, and fast speeds easily achieved, the C 400 GT is the ultimate point-and-shooter. And even if that sounds irrelevant on a highway, it's somehow not. Its 350cc single-cylinder motor produces 33.53 bhp at 7500 and 3.57 kgm at 5750 rpm, numbers that may not sound like much, especially for something that weighs 214 kg. But the law of averages is never about absolutes.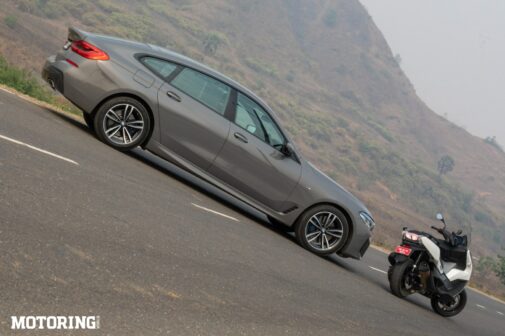 That rorty single keeps up the tempo with typical CVT-enabled ease. BMW claims a top speed of 139 kph for the C 400 GT, but I saw 150 kph quite often; perhaps it's with speedo error accounted for. Anyway, it's almost too easy to stay between 100-130 kph on an open road, with the windshield protecting you from most of the wind blast. And it has BMW's automatic stability control (ASC) which prevents the motor from spinning up the rear wheels more than it should, even if the rider is hamfisted with the throttle.
The seat is probably one of the most comfortable ones ever made for a two-wheeler; and then there are the long floorboards on either side of the mid-mounted fuel tank, so the rider's legs can adjust themselves anywhere they like. Cruiser-like laidback stance? Check. More conventional and rational bend to the knees? Double check. It's all too easy for the C 400 GT. All of this comfort and convenience combines with a 12.8-litre tank to provide a real-world range of around 350 km, which means the C 400 GT is very much up for a long haul.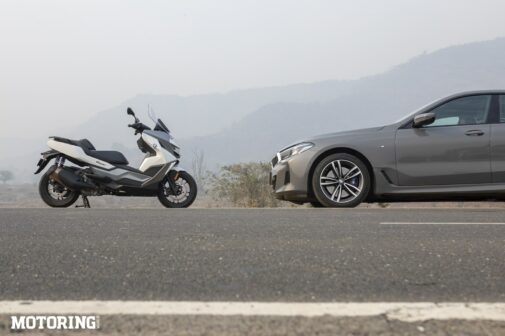 Both the BMWs are impeccably poised as BMWs usually are, too. Whether it's corners or hard braking, they take everything in their loping strides. And they're inherently as flexible as daily drivers/riders should be, which is kind of mind-boggling, to be honest. But it is the scooter that changed my perspective; recently, the Yamaha Aerox opened up my mind to scooters — the C 400 GT blew my mind's doors right off their hinges. I know this is our Car Vs Bike special, but not once did I notice any discordant notes between the car and the scooter. Maybe it was because they wore the same badge, and looked and felt so right next to each other. BMW could sell these as a special package deal, even. These two machines are never in conflict, only in harmony, with each other and that long road ahead.