Tank grips on a motorcycle and sharp LEDs on a car's face. Does that not firmly put the word 'purpose' in your mind? And yet, here we are, with a purpose that's quite the opposite of what our minds conjure. With a combined ex-showroom, Mumbai, price of Rs 3.35 lakh, the Bajaj CT 100 and the Datsun redi-GO aren't the drainers of adrenal glands everywhere, but the cheapest combination of parking a car and a motorcycle in your garage. That is, until you flog them for a day or ten. 'Cheap' doesn't equate to 'boring', you see. Never has, never will.
Sure, you could get more entertaining used machines for cheaper (maybe). But if you're hankering for an all-new material and wheeled acquisition, these are the most affordable machines of their kind in India. Funny, I always thought it'd be a Hero and a Maruti. Okay, disclosure time: the Bajaj is actually the base version of the CT 100, a kick-start version that adds the lightest possible cardio routine to its rider's life; the Datsun is not the base variant of Rs 2.89-lakh fame, but a more upmarket one that costs quite a bit more with its 1.0-litre motor and touchscreen. Never mind that my washing machine has a more advanced interface.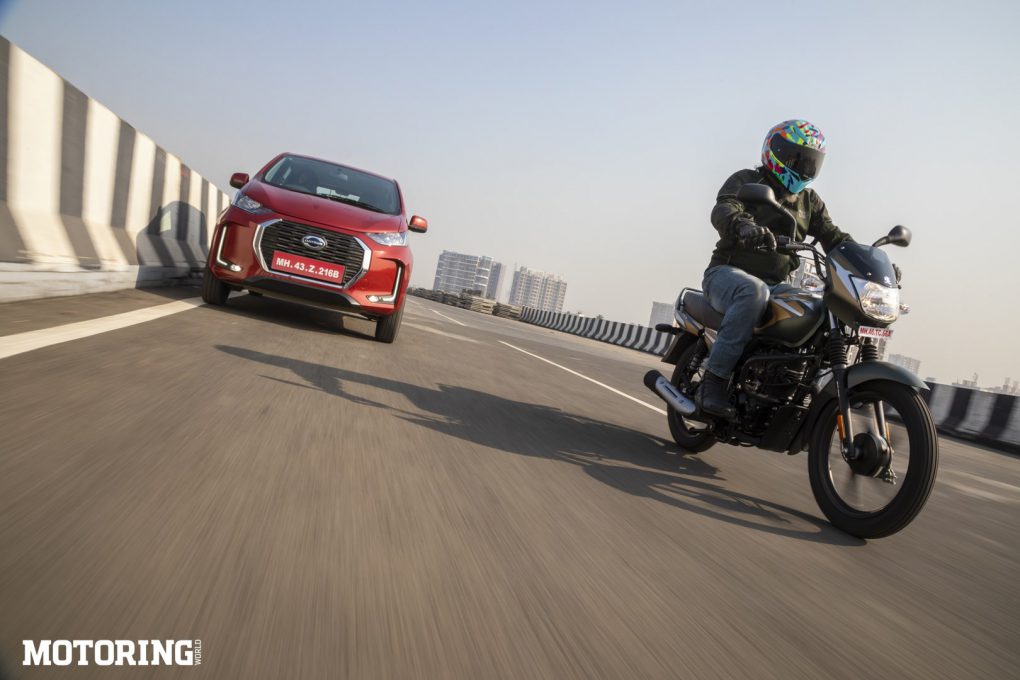 Now, the purpose of these machines is exactly the opposite of turning people into Rossis and Schumachers, but that didn't stop us from having fun with them. Well, at least as much fun as a customer bike or a demo car would allow us to. One could not be bashed up, the other cannot be un-bashed enough. It was a time and space where power figures were more modest than a nun and about as capable, too. Redlines were as perpetually distant as the horizon and seemed forever out of reach. And yet, I was left with the distinct feeling that Rossi would have more fun on the Bajaj than Schumacher would in the Datsun.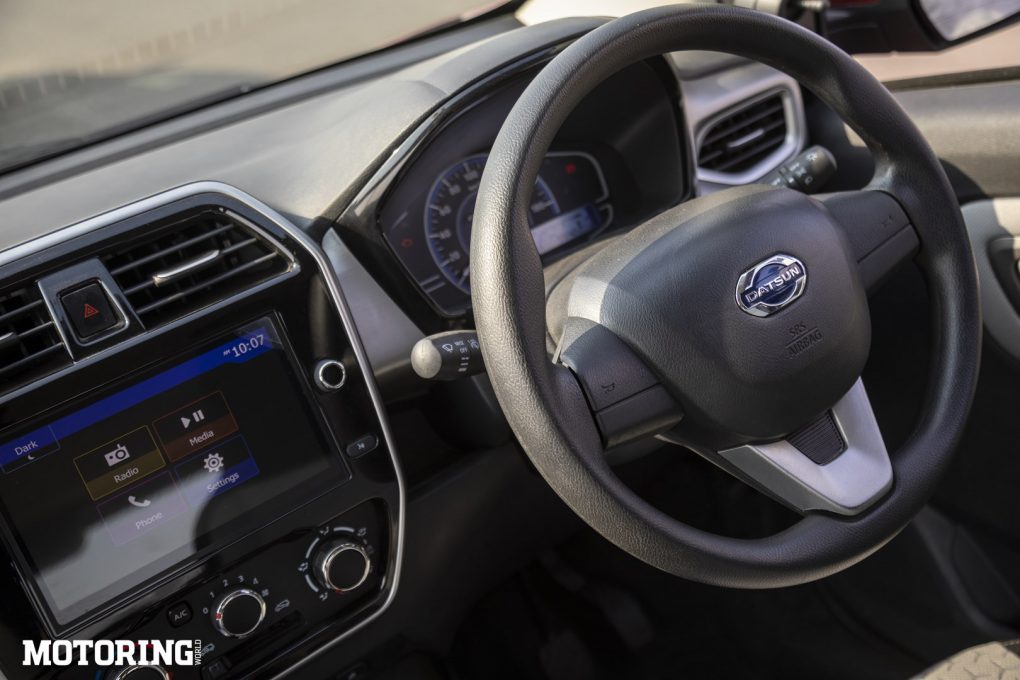 The essence of a machine is really down to its user. The Bajaj's switchgear felt like corn flakes. On a short highway run, I discovered that its compact riding position allowed me to use my own thighs as armrests, something that's never happened before. Its plush ride quality more than made up for the 4-speed jog its 7.8-bhp motor was capable of. And yet, that wasn't even the point of the bike — when I let go of the clutch with a touch more abandonment, the Bajaj pointed its front wheel at the cloudless sky and landed without complaint. I tried it only just enough times before the faceless future owner's chagrin was clearly visible just beyond my helmet visor. But I can promise him that the Bajaj is fine. It felt like it always will be.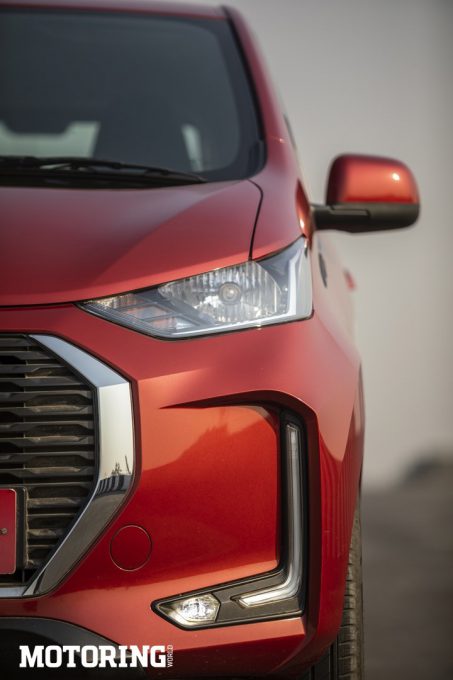 There was a solidity to the bike that was missing in the car it accompanied. And there's more to be said about turning out a BS6-compliant motorcycle under Rs 50,000 than I can say here without it sounding like propaganda. Nonetheless, it offers the company's persistent DTS-i tech with two spark plugs, an electronic carburettor instead of fuel injection, twin-spring shock absorbers, and a combined-braking system. I don't know how Bajaj did it, but it certainly wasn't as basic as I expected the country's cheapest motorcycle to be. And it has the indicators from my first-gen Pulsar 180, though in clear-lens form. Easy wheelies and those indicators? I wasn't expecting that from a 100cc commuter in 2020.
The Datsun was fun, too, in its own, um, way. The first thing that caught my attention, obviously, was the way it looked — for an entry to the entry-level segment, this thing looked way too good. It was like me in college, not enough go, so I made up for it with a contemporary appearance and big boots. Although, my boots had steel toes, not plastic wheel caps. Then there was the Datsun's touchscreen that was somehow more basic and slower than my first smartphone; I'd never wished more for the basic version of a car as I did then. But it did promise to carry four in relative comfort and safety, though I suppose a prospective Bajaj customer would take that as a challenge to be met on a daily basis.
When I got into the Datsun and adjusted the seat and mirrors, I was immediately aware of the B-pillar next to my shoulder. Inanimate or otherwise, I don't much like solid objects hovering in my peripheral vision, very possibly the result of nosy classmates and colleagues who had nothing better to do. The positioning of the Datsun's switches is what I'd call 'quaint', but is more realistically the result of chasing the lowest possible tooling costs. Despite the touchscreen, never has a hazard-light button felt like a luxury. Even so, there was a decent amount of space in the approximation of a Hot Wheels car. Not so good for social distancing, though, I can tell you that much.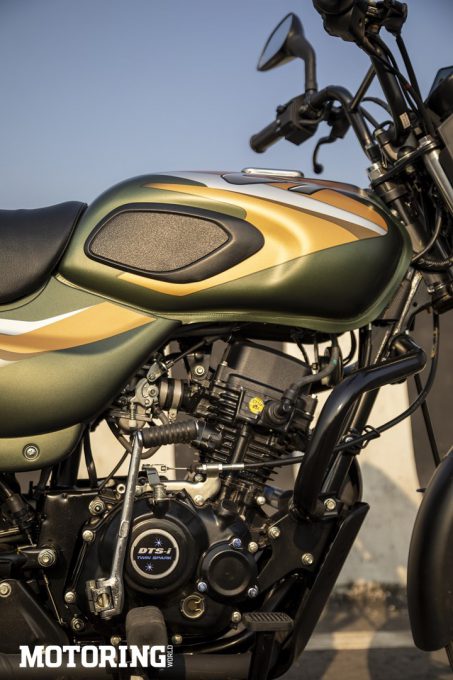 Even a thousand-yard stare wasn't enough to make the most of the Datsun's 67 bhp on an open road, though it did get up to an eye-opening 130 kph. Said opening of eyes was mostly because I didn't remember what the Datsun's NCAP rating was, if any. The possibility of mishaps aside, it was actually fun to harass that motor all the way into its higher reaches, and the brakes were considerably capable, too. And the supremely light steering and compact size made me look like a hero, too. In my own eyes, of course, not those of my passenger's which seemed worriedly engrossed in his phone.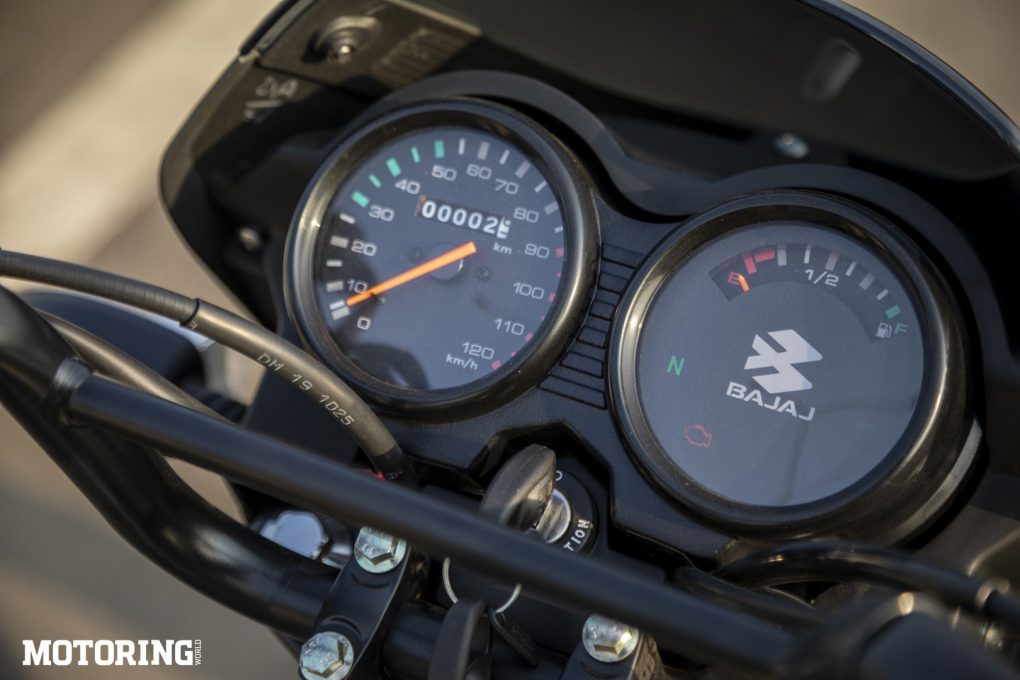 Neither the Bajaj nor the Datsun had a tachometer, and that should really say it all. The Bajaj got up to 80 kph with me on it and felt like 180 kph, and I loved it. The Datsun, with its rasping voice, felt much the same and was closer to said velocity with top gear to spare. However, ridden and driven rationally, both were perfectly adequate — and that's what they're built to be. Forget the marketing spiel, they're adequate for everyday use and that's that. Okay, add wheelies to the Bajaj's resumé because it deserves it more than most. With its 10.5-litre tank, you could theoretically wheelie for more than 600 km. That's got to count for something, right? And it's not bad at all for something whose motor is smaller than a coffee machine in a hotel room.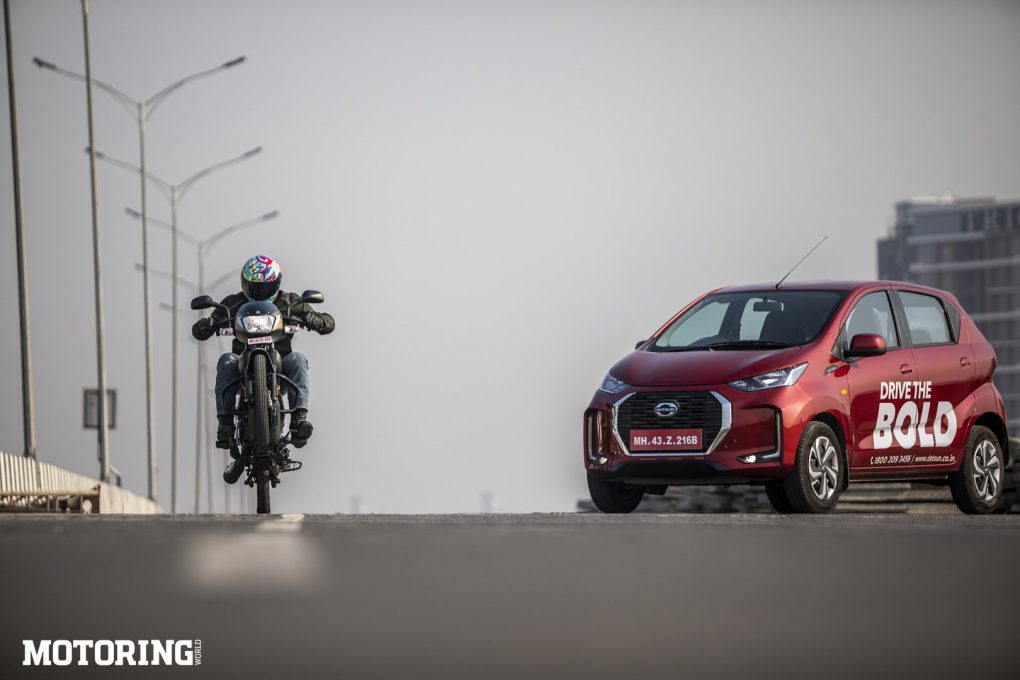 As a nod to safety, the Bajaj gets CBS, and the entirety of the cabling is easily longer than the Datsun. But it also gets tyres that are made to last till the next Ice Age, so I wasn't about to corner it like my life depended on it. The all-down gearshift pattern kept messing up my motor skills, while the big fuel gauge continuously judged me for riding like I did. All in all, it was far more fun than I expected a 100cc Bajaj to be. The Datsun, well, by all signs, is the product of yet another company that tried to figure out the Indian market and whose plans haven't gone to… plan. In the near future, Datsun will cease to exist, and so will this car.
And if you're wondering why I've called them 'the Bajaj' and 'the Datsun', it's only because their names are either boring or downright ridiculous. And also because 'Bajaj' and 'Datsun' are unlikely to appear in the same story anywhere and anytime soon. On a more selfish note, these two, along with their rivals and equivalents, are the machines that keep internal-combustion relevant to the majority before batteries batter us all for good. The Bajaj does it better, for now, and gives you wheelies on top of the cake, too.
MOTODATA
BAJAJ CT 100 KS
POWERTRAIN
Displacement: 102cc, single
Max power: 7.8 bhp@7500 rpm
Max torque: 0.85 kgm@5500 rpm
Transmission: 4-speed
CHASSIS
Type: xxxxxx
BRAKES
F/R: 130-mm drum / 10-mm drum
TYRES
F/R: 2.75 X 17 / 3.00 X 17
DIMENSIONS
L/W/H (mm): 1945/752/1072
Wheelbase: 1235 mm
Ground clearance: 170 mm
Seat height: NA
Kerb weight: 115 kg
Fuel capacity: 10.5 litres
PRICE: Rs 46,432 (ex-showroom, Delhi)
AUTODATA
DATSUN REDI-GO T (O) 1.0L
POWERTRAIN
Displacement: 999cc, I-3, petrol
Max power: 67 bhp@5500 rpm
Max torque: 9.28 kgm@4250 rpm
Transmission: 5M
TYRES
F/R: 165/70 R14
DIMENSIONS
L/W/H (mm): 3435/1574/1546
Wheelbase: 2348 mm
Kerb weight: NA
Ground clearance: 187 mm
Fuel capacity: 28 litres
PRICE: Rs 4.53 Lakh (ex-showroom, Delhi)