I recently brought my father's old record player back to life. It had been a long overdue task, to be honest; I'd held on to it for quite a while, telling myself I'd get down to it some day. That day finally came almost two years after I moved to Goa, and it helped immensely that an excellent repair person had his workshop around the corner from my house.
Once the turntable had been fixed, I acquired a set of bookshelf speakers, connected a pre-amplifier and browsed through my small record collection. An LP by the Count Basie Orchestra called out to me, and when I removed it from its sleeve, I found the record company was called Pablo Records; talk about the stars being aligned. I wiped the LP down carefully, placed it in its slot, positioned the tone arm and gently pulled the lever down. The stylus settled into the groove, setting off a variety of crackling and popping sounds, and then I heard the first notes from Count Basie's piano. A broad grin appeared on my face, and I settled into an armchair.
Playing that record – with all the attendant hisses, pops and groove-skipping – was an analogue experience of the highest order. It was one artist and one album, not a crystal clear streaming playlist of Basie and 20 other similar artists; I found myself concentrating (without much effort) on the music and shutting out distractions. I really listened to it, something that I hadn't done with a piece of music in a long time.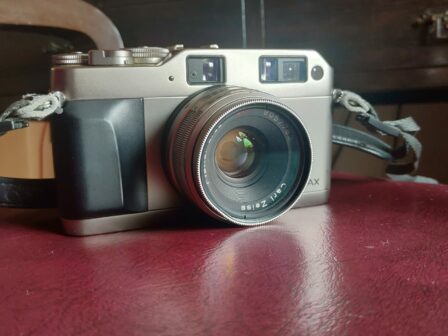 I've returned to the analogue experience in another way as well – by shooting with film again. My trusty old Contax G1 rangefinder (one of the best cameras ever made, if you ask me) had been sitting in my camera cabinet for over a decade without being used, and when I rather randomly got inducted into a film photographer's Whatsapp group, motivation struck. I sourced some expired 35mm Fuji film, loaded up the G1 and have been shooting with it since. Having gotten used to the machine-gun nature of digital photography, carefully thinking about and framing each shot has been a deeply satisfying slowing-down process.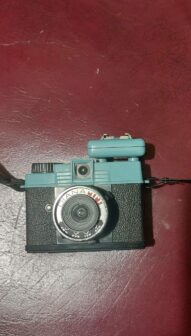 Maybe I'm getting old, but I've increasingly found that I'm looking for simplicity and a sense of directness in my life, whether it's in my personal relationships or, indeed, in my automobiles. Cars are becoming more and more tech-laden and distant from the driver, but at least with motorcycles, there's some hope. I love the Royal Enfield Classic 350, for example, because it's beautifully retro, uncomplicated and speaks to me in a calm, reassuring way, without a raft of electronic whizbangs interrupting the conversation. I haven't ridden the resurrected Yezdis yet, but I look at them (on paper, at least) as other examples of the return of 'feel' to the automotive world (not that motorcycles are usually devoid of this crucial element). I wonder how many of you also feel the same way.