The bid daddy of the Indian CV market segment, Tata Motors is a behemoth in the CV segment. It is not just India's largest CV maker, but also offers the widest portfolio of over 130 models with various applications, ranging from mini-buses to luxury buses, from 1-tonne carriers to 40-tonne tractor trailers. From Tippers to Special Purpose Vehicles, to 6×4 and 4×4 off road vehicles and Defence vehicles, Tata covers the entire gamut. No doubt, it's a true leader of sorts.
Tata Motors HCV: This segment is covered by the heavy-duty range of Tata trucks in the Haulage, Tipper and Tractor Trailer body types. Furthermore, these three categories are covered by three different ranges – Prima, Signa and LPT respectively. The Tata Truck range consists of – variant codes – 37T, 31T, 25T and 16T, here the number signifies the tonnage of the models in the Prima, Signa and LPT range.

Similarly, for the Tractor Trailer range, Tata uses the variant codes – 35T 40T and 49T. On the same lines, Tippers get – 37T, 35T, 25T/28T and 16T as variant codes. Along with these tata also offers a range of fully build HCV's that cover – Reefer, Container, Load Body, Side Wall Trailer, Flat Bed trailer and Tip trailer body types.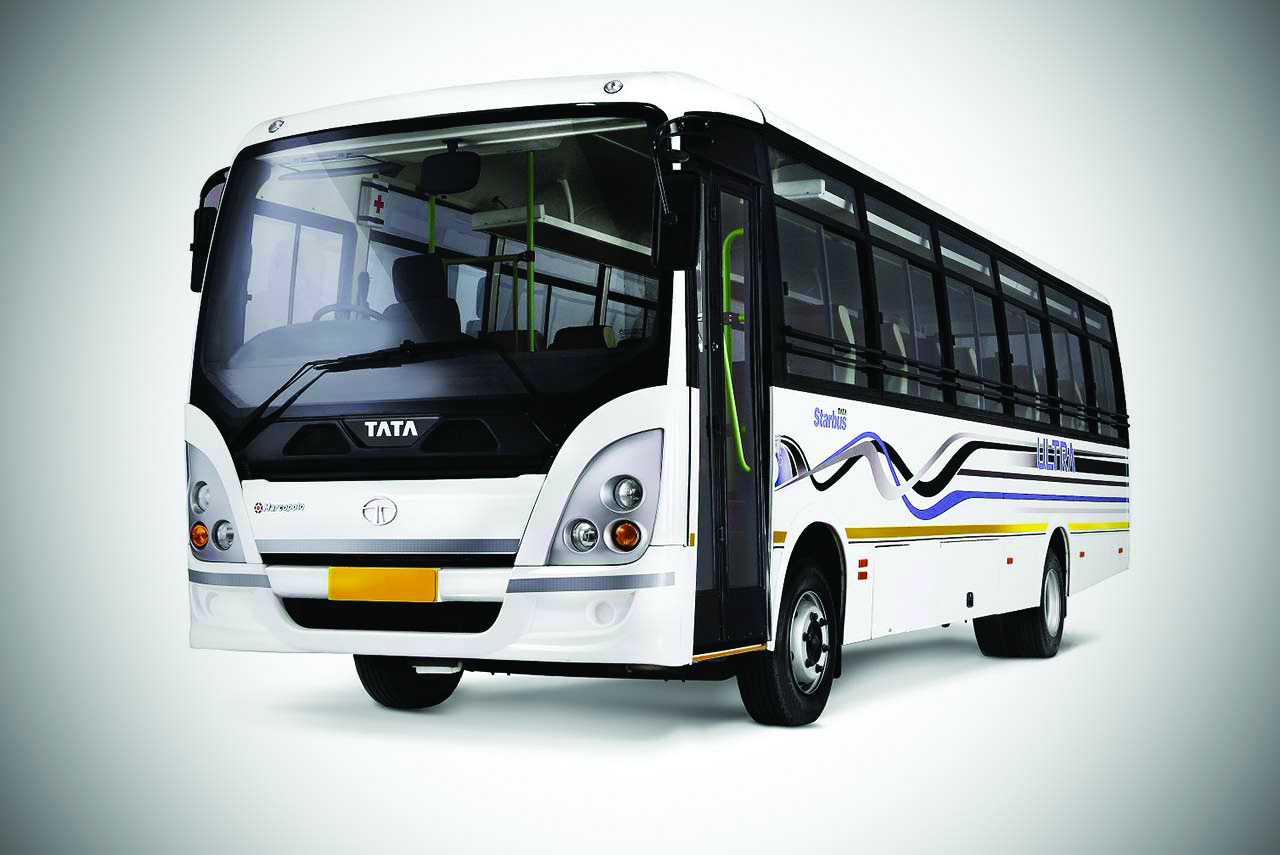 Tata Motors Buses: Tata Motors is not only particularly strong in the truck segment, but is also a force to reckon with in the passenger CV segment as well. With range of Bus and People Carrier models, Tata has all bases covered in the CV segment. There are four sub-brands for tata Bus division – Starbus, Starbus Ultra, City Ride and Magna. Starbus offers seating configurations from 16 up to 43 while the Starbus Skool offers seating capacity of up to 50 seats. The Startbus Ultra seats in the range of 30 to 56 passengers while it also offers a sleek futuristic looking all electric variant as well.
CityRide: CityRide buses from Tata Motors are the most dependable partner for travellers on the city roads. The buses are available in 24-seater to 45-seater options. The buses are designed for various applications ranging from school transport to sub-urban travel or as a staff & contract carrier. The sturdy built buses come with features that ensure better performance making them economical and a great value for money purchase for operators. Magna on the other hand is designed for long haul journeys and is a 11 ton body is stylish and offers great comfort for its passengers.
Magic: The most preferred 4 wheeled vehicle in last mile Public Transport, the Tata Magic offers ultimate comfort, style and safety features making it a great drive for both driver and travellers.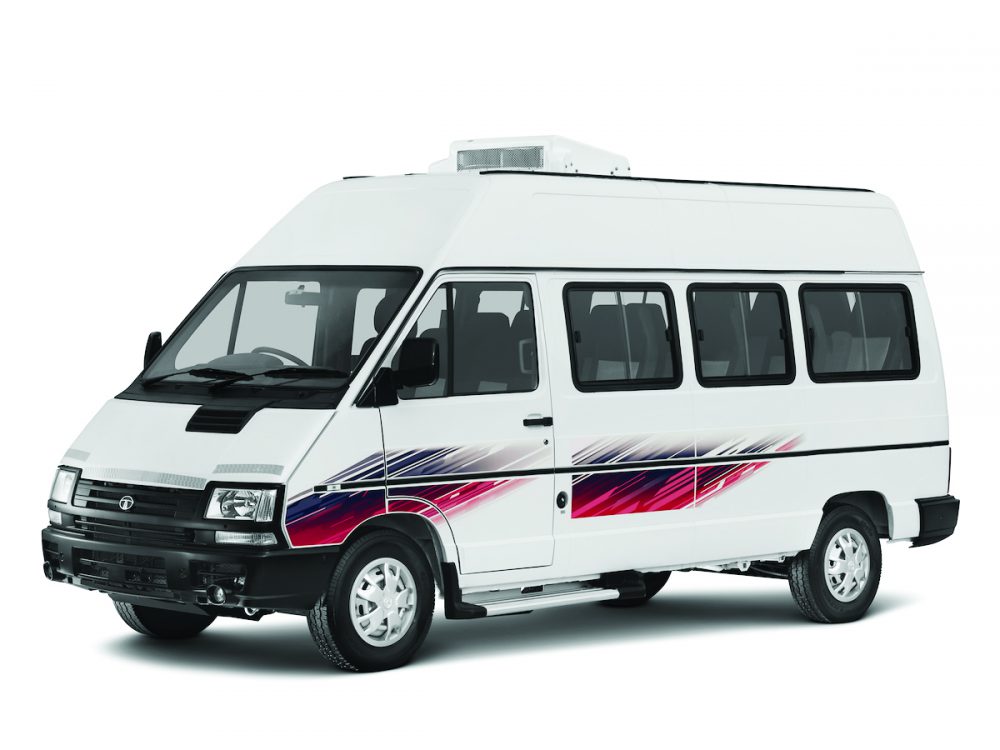 Winger: Winger, India's first Maxi Van is a stylish passenger vehicle recognized as a sleek, smart and reliable performer that is ideal for travel between cities, towns and villages. What more it is available in various specialty types such as an Ambulance, Tourist, Staff School etc.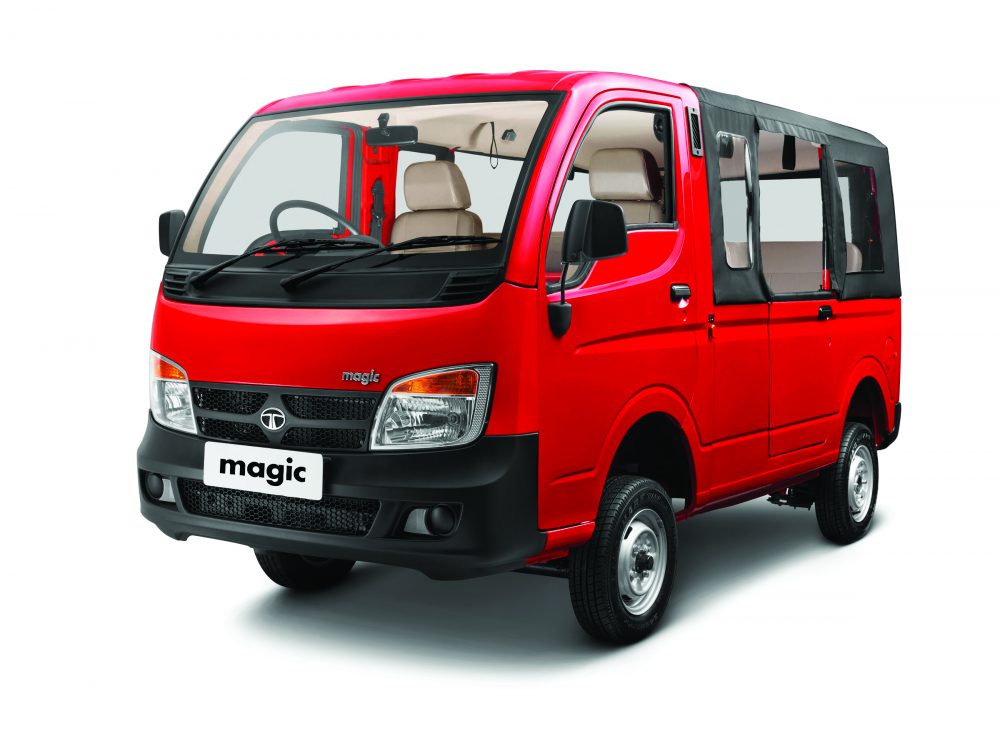 Tata SCV: for its range of Small CV, Tata has the likes of the Zip Gold, Ace Gold, Ace Mega and Super Ace Mint. These are all designed to provide intercity transportation of goods. Small and light, these all are easy to handle, and are frugal enough to service the harsh traffic and narrow city lanes for fast paced deliveries.
Yodha Pick-up: From commercial applications to pure lifestyle usage, Tata Motors' portfolio now has the entire range with Rx pickup, Telcoline and the new Yodha Pick-up Pickup to cater to any need.