Piaggio's Ape brand, continues its position as the leader in diesel three-wheeler market. In last two decades, Piaggio has managed to sell well over 1.5 million vehicles of the Ape range, comprising of cargo and passenger variants. With the Ape range of vehicles bringing in the numbers for Piaggio in the three-wheeler range, the Porter range of the four wheelers is Piaggio's offering in the light commercial vehicle space.
Ape Xtra/ Xtra LD: The Ape range of the three wheelers is divided into two main variants, the normal Xtra and Xtra LD, with the LD signifying 'Long Deck'. All variants of this flexible cargo carrier is fitted with a 436cc single cylinder direct injection engine, producing 8 bhp and 1.8 kgm, enough to give the Ape range a payload rating of 550 kg with a maximum gradeability of 22.16 percent. Both the Ape Xtra and Xtra LD is available with CNG and LPG options too, with the payload rating remaining the same. All this performance does not come at the cost of fuel efficiency, for according to Piaggio, the 436cc single cylinder engine has a fuel efficiency rating of 36 kmpl.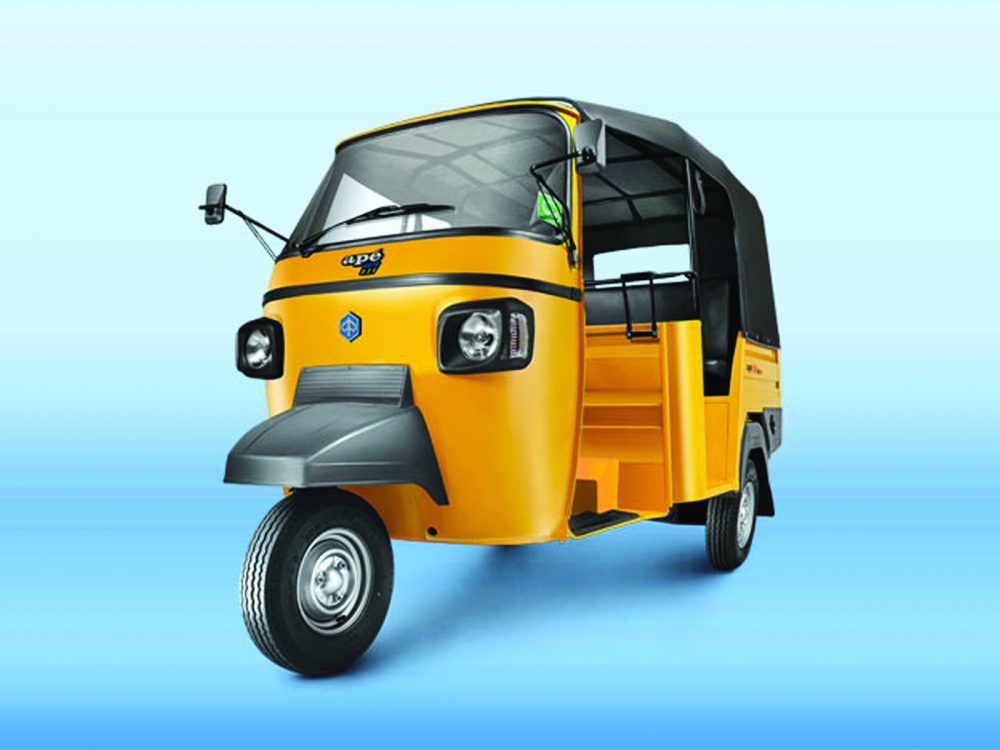 Ape City 200, Ape City Diesel, Ape Xtra DLX: Piaggio's passenger variants of the Ape are extremely popular as intra-city commuters, thanks to their monocoque chassis, ample space for passengers and luggage. The passenger variants are broadly divided into the City line and the new Xtra DLX. The Xtra DLX shares the chassis, wheelbase and the 436cc engine with the Ape Xtra cargo variants. As a result of which, it is the larger of the two passenger variants, offering more luggage space, upgraded clutch, higher quality paint treatment, new headlamps and a redesigned dashboard. The Ape City range, on the other hand, is based around a 395cc diesel engine and a 200cc CNG, LPG and petrol engine. The Ape City line though boasts a higher fuel efficiency figure, an auto decompression start and more power than the diesel variants, with the petrol, CNG and LPG producing almost 11 bhp.
Porter 600, 1000: Piaggio's Porter range of light commercial vehicles come in two variants, the Porter 600 and Porter 1000, with numbers indicating their respective payload capabilities. While the bigger Porter 1000 is powered by a 1-litre, twin cylinder common rail diesel producing 27 bhp, the smaller 600 is equipped with a 511cc single cylinder rated at 11 bhp. To increase the loading efficiency and faster turnaround times, the Porter series comes with a wide and long loading bay whose panels open on all three sides.