The best part living in an economy as diverse as ours is the fact that the options are growing by the day. This is happening not just in the sectors where you see large volumes, but excitingly enough, it's also happening in the sectors that see limited action (for now). As our economy grows, big league car manufacturers like Porsche, Ferrari, Bentley, Rolls-Royce and the like, are finding it increasingly attractive to partake in our journey.
All this means that we're getting access to cars that have never before been seen or driven on Indian roads, and as an enthusiast, nothing could be more delightful to hear. In light of this kind of progress, though, it's imperative that you, dear buyer, be completely aware of what you're getting into.
The process of buying a Lamborghini or an Aston Martin is no different from buying a humble Nissan Micra. Whatever the case, it's always recommended that you walk into a decision fully armed with all the facts, so that there's little room for surprises later on. After all, it's you that is going to have to live with the vehicle here on out.
This is where we step in. We're all about making your life easier (someone had to do it, and we graciously accepted!), and that was the logic behind making this booklet. What you'll find up ahead in the following pages is essentially a handy guide that you'd need before diving into a purchase. We've filled each car's description with a write-up about what we believe the car has to offer, and what its best traits are. We didn't stop there, though. Are you more comfortable making a decision on cold, hard numbers? We've got you covered. The spec-box attached to each car will give you a quick run-down of what you need to know. A highlight reel, if you will. It's all very informative and vital, really. What we will admit to is the fact that we had a fair amount of fun putting this together, so what you'll read is a fair effort at trying to encapsulate that.
Still don't buy it? We've hunted down real supercar owners and asked them for their verdict on their car of choice. We're a thorough lot, in that sense. Just remember, the fuel that you use to power these cars is every bit as important, so be sure to fill up on Power99, because it's the best out there. Till then, happy reading! And drive safe!
HP Power 99 Petrol
The life of a petrolhead traditionally has been tough in the Indian context. First, we have to prove most around us why the mere sight or mention of particular cars make us lit up like a toddler seeing his favourite ice cream. Then there is a matter of a lot of cars we drool over not making to our country, Officially. And the ones that do, wear atrocious price tags due to our duty structure. But then, a few among us does go on to achieve their dreams. However, historically even those lucky few haven't gotten to had an easy life being a petrolhead. It is simply because, traditionally, you never got the right fuel for these thoroughbreds in the country. Until now, that is. Petrolheads rejoice! Hindustan Petroleum has launched its 'poWer 99'petrol and it's like all our prayers have been answered.
Now the HP power 99 has been in the testing phase for almost a couple of years now. HP started selling it in Bangalore back in 2017 and graduated towards Pune after a while. Now that HP has understood that there is indeed a good demand for the power 99, they have recently launched it in Mumbai. Now, they have plans to reach to the heart and wallets of petrolheads of Delhi, Gurgaon and Chandigarh soon as well.
A quick look in what makes the HP poWer 99 special, we would like to tell you that the 99 stands for the petrol Octane value. This makes it the highest rated Petrol fuel available in the country and has been created specifically for the supercar and superbike owners of the country. This fuel exceeds the Octane number specification of IS 2796:2017 for premium petrol. Like any petrolhead would tell you, higher octane value directly translates into a fuel that can withstand higher compression without detonating. This means that the HP poWer 99 can withstand a greater rise in temperature during compression without automatically igniting. This not only lets the engine makes its best power but also negates the possibility of engine knocking and consequent damage. Moreover, its also helps in better combustion and as a result reduced emission. In fact, it comes under Green Fuel and has been approved by United States Environmental Protection Agency.
So now HP has finally listened to our collective prayers, let have a look at some of the cars that would happily sip into this and burn some rubber!
Aston Martin
The iconic British Sportscar maker has been around for more than a century now and is among the greatest icons of performance car industry. With iconic nameplates that exudes the very best of luxury, heritage and authentic craftsmanship, Aston Martin cars have a rather special place in our hearts. Currently, Aston Martin is selling four model in the country and all of them would be a perfect user of the new HP poWer 99.
Vantage: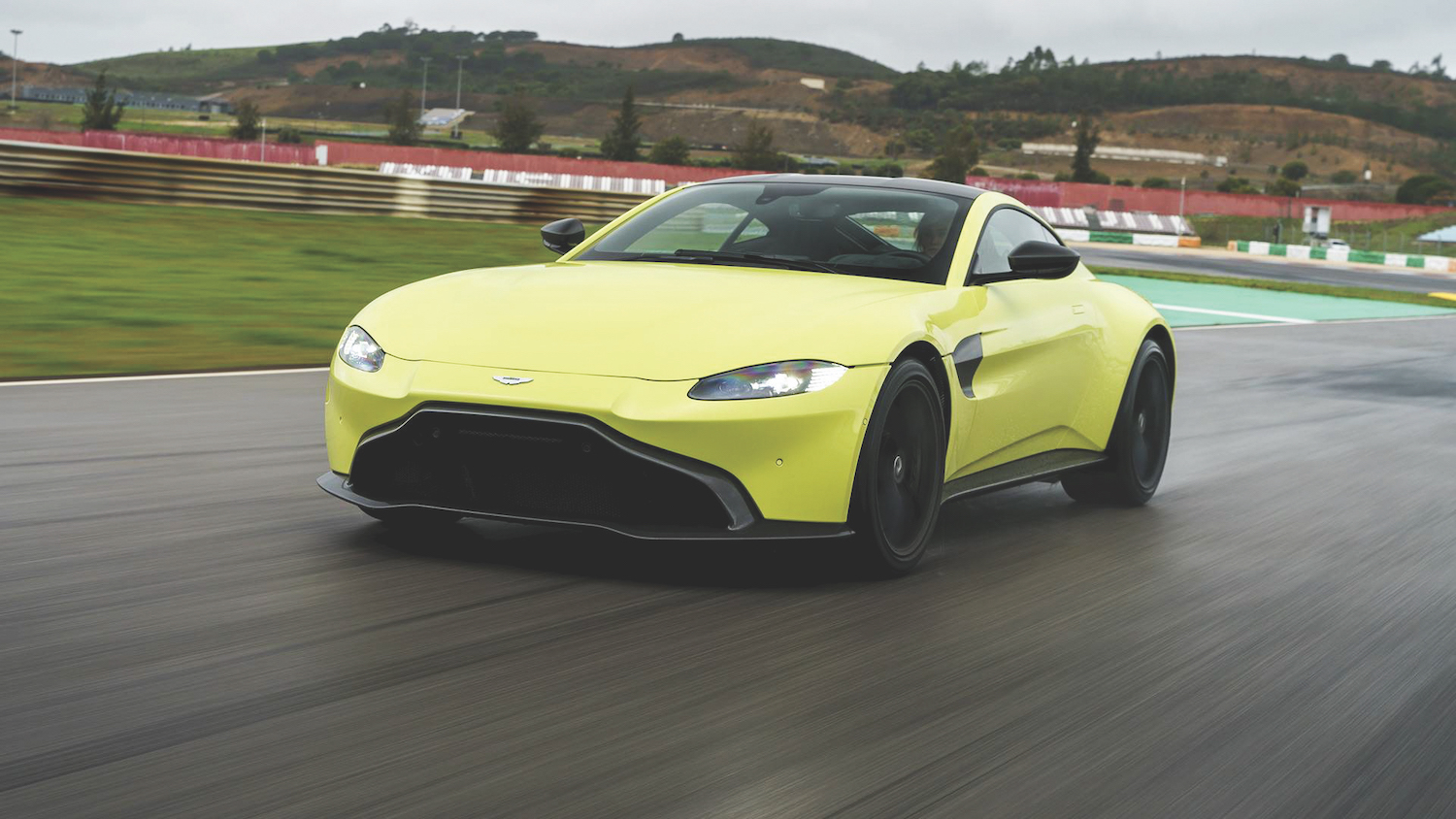 The All New Aston Martin Vantage is a breathtaking design that takes the idea of a gentleman's sportscar and lends it a transformative modern appeal. Take this glorious British masterpiece anywhere, whether a Race track, winding country road or the everyday commute, it emits outstanding class, and a drive so intensely captivating that it keeps on making you want more of it.
Engine| Power| Torque: 3982cc| 503bhp@6000rpm| 685Nm@2000-5000rpm
Top Speed| 0-100kmph: 314kmph| 3.6 Seconds
DB11: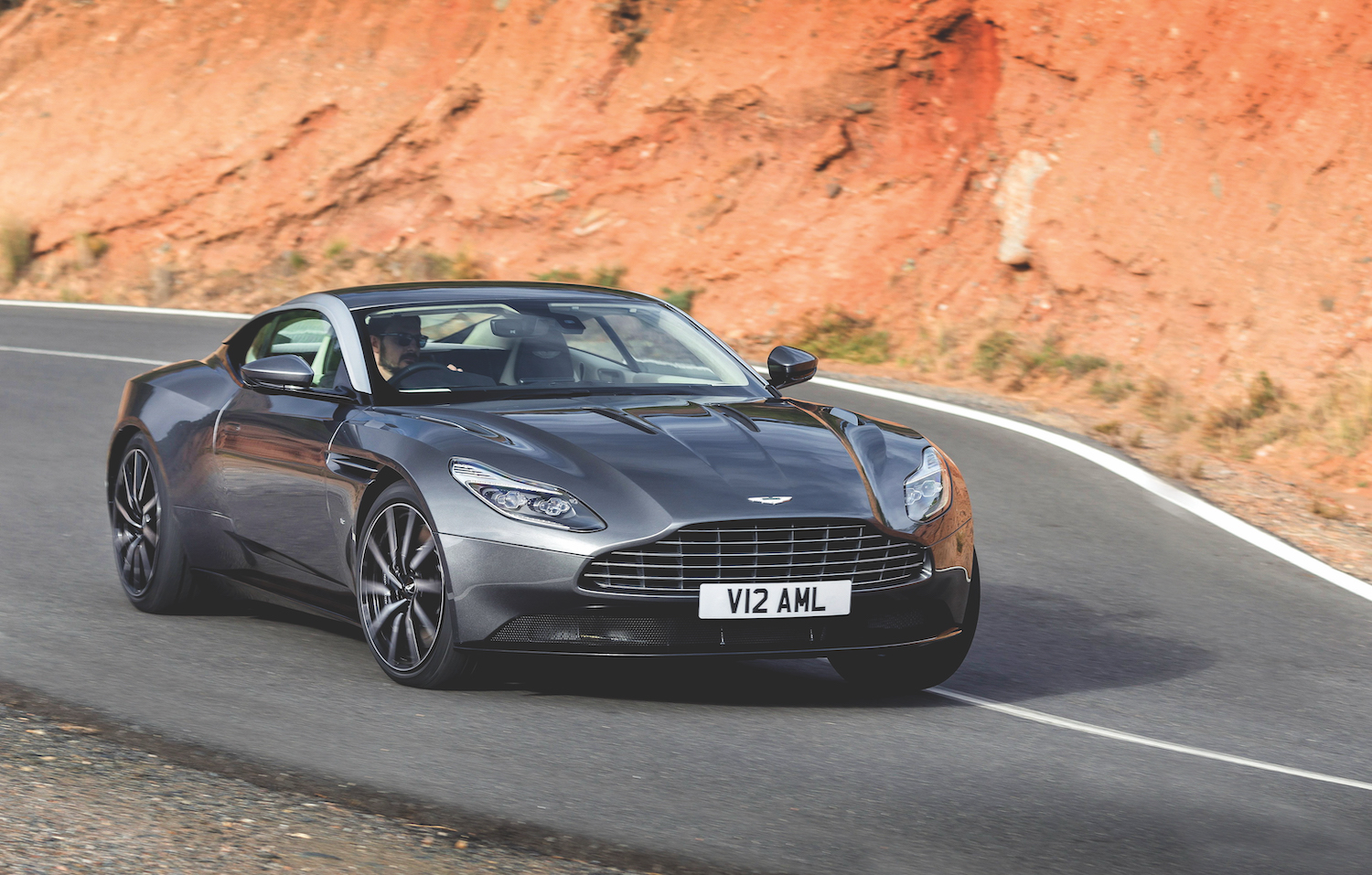 The Spectacular 'Bond Car'. Let's face it, we have dreamt of wearing that black tuxedo and reaching a party in an Aston that James Bond drives. To that extent, there is absolutely nothing else in the market that can come close to the sheer coolness of an Aston Martin DB11.  It is, to simply put, the most spectacular standard-bearer for an all-new generation of British icons. The DB11 is also the most powerful and most efficient 'DB' production model in Aston Martin's history. This should do well with the HP poWer 99, even if that isn't shaken and stirred.
Engine| Power| Torque: 5198cc| 600bhp@650rpm| 700Nm@150rpm
Top Speed| 0-100kmph: 322kmph| 3.9 Seconds
DBS Superleggera: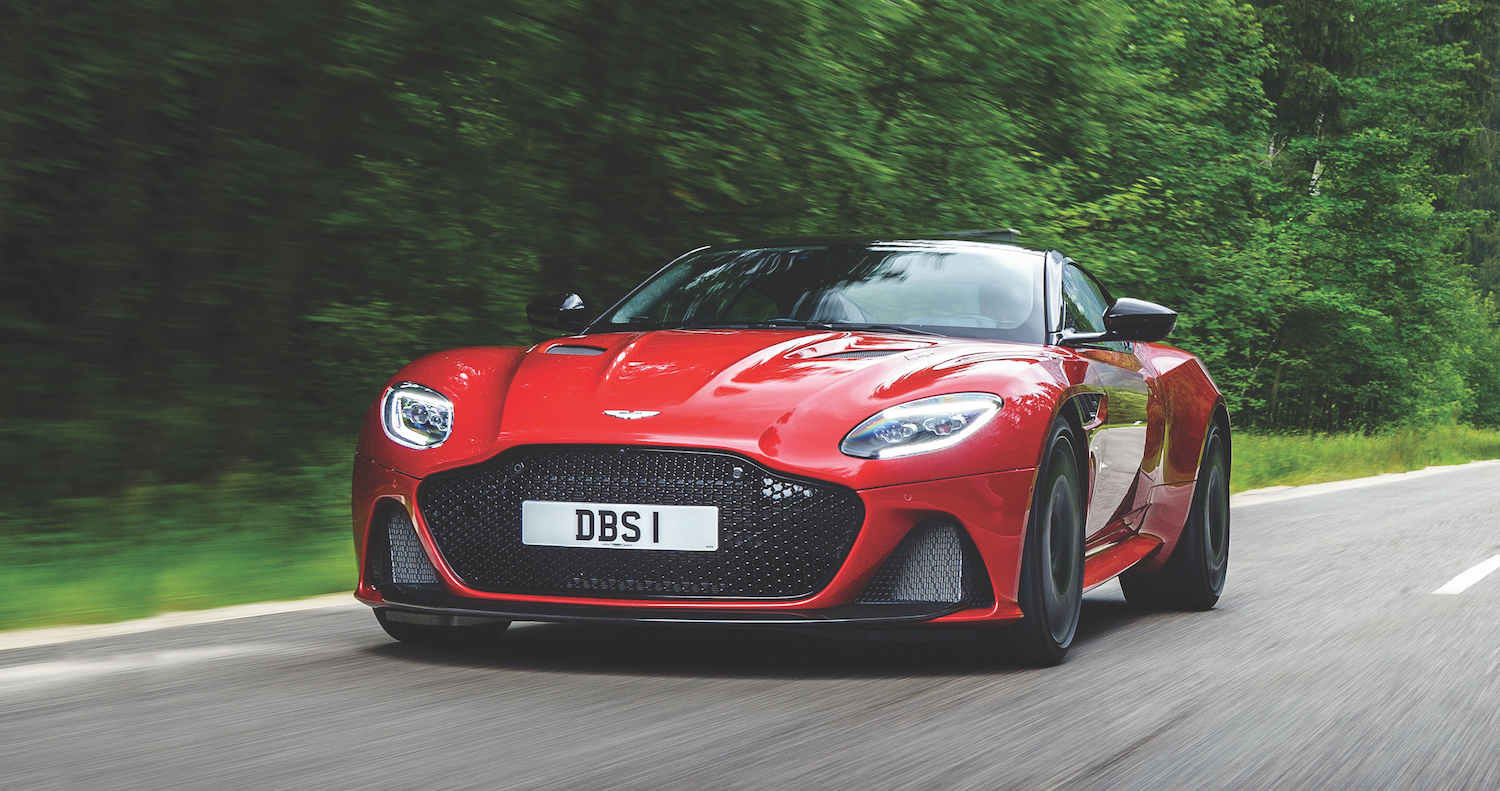 Well, when you match an absolute British Icon with one of the most significant Italian words in automotive industry you get the ultimate production Aston Martin, the DBS Superleggera. It is heartachingly gorgeous, has a speed and thrill that can pause moments and then there is that pinnacle of style that is simply unmatched. This makes it among the most fitting cars that would appreciate sipping up the HP poWer 99.
Engine| Power| Torque: 5198cc| 715bhp@6500rpm| 900Nm@1800-5000rpm
Top Speed| 0-100kmph: 340kmph| 3.4 seconds
Rapide S: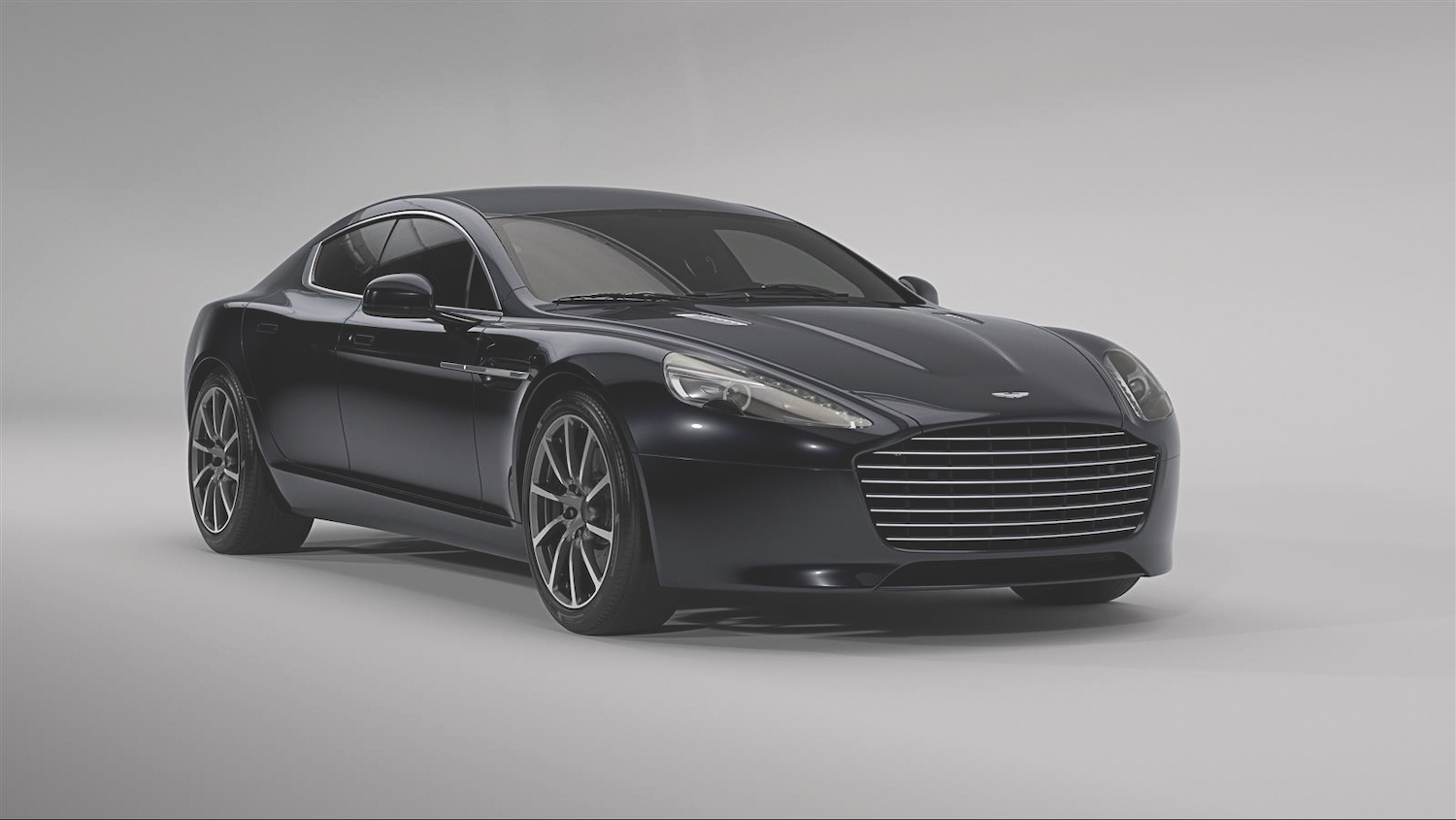 The ultimate if grand touring for a party of four, the Aston Martin Rapide is the absolute pinnacle of four door high speed travel in style. No wonder, Aston calls it the world's most beautiful four-door sports car. It offers an exceptional driving experience with that distinct Aston Martin power of luxury. A perfect fit with HP poWer 99 we say.
Engine| Power| Torque: 5935cc| 552bhp@6000rpm| 630Nm@5000rpm
Top Speed| 0-100kmph: 327kmph| 4.4 Seconds
Bentley
The iconic British ultra-luxury brand has an illustrious history and is as big a name in the world of absolute luxury and class as there can ever be. It offers incredibly captivating grand tourers that have top shelf luxury, enviable craftsmanship and the best of modern technologies.
Mulsanne Speed: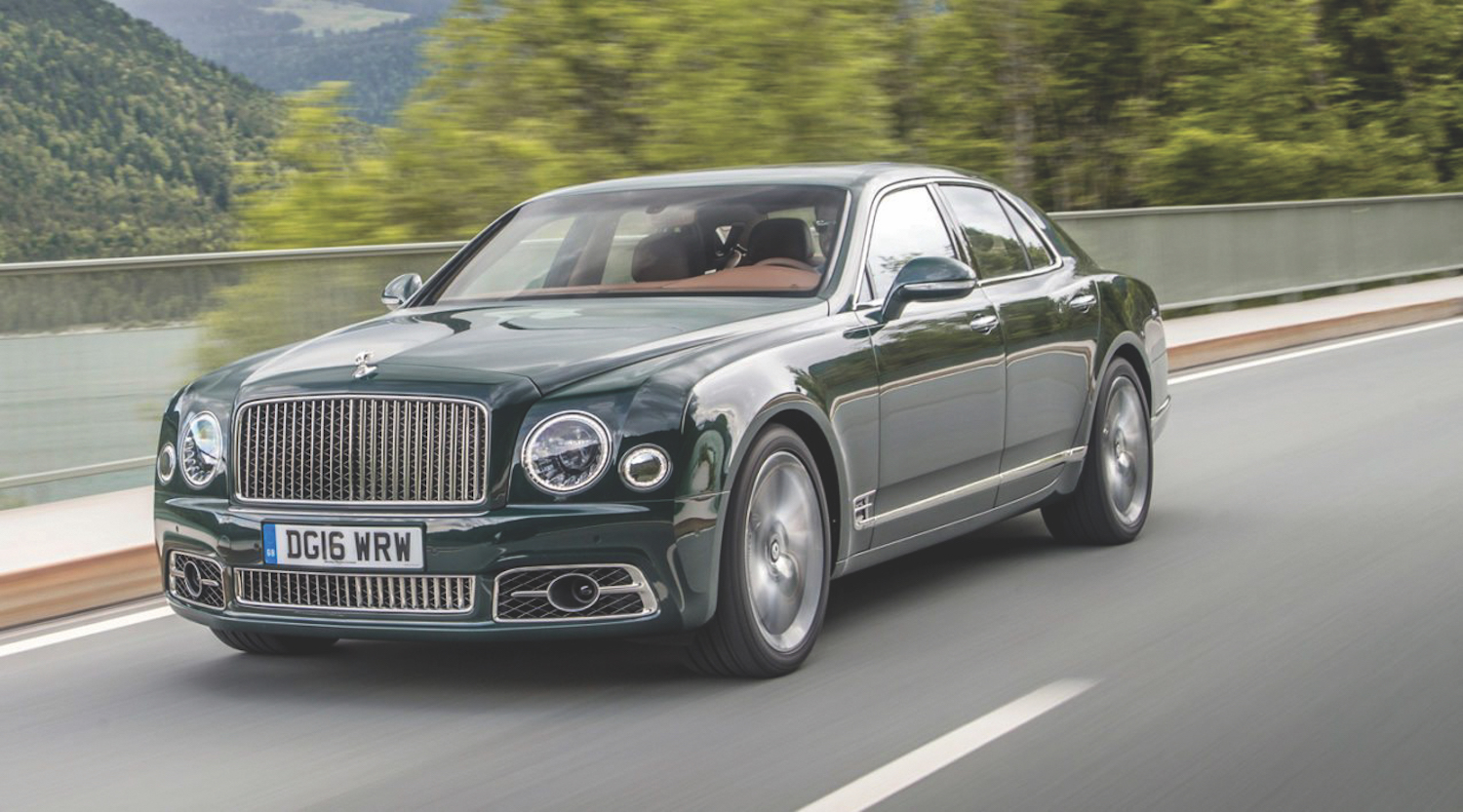 The British know automotive luxury and legacy like no other and the Bentley Mulsanne Speed is no different. The go fast (very fast) version of the incredible Mulsanne platform, the Mulsanne Speed is in fact, the most powerful four-door car in the world. It has got everything, insane torque, stunning design, absolute luxury and incredible performance. This commands the HP poWer 99 and we are certain its more sophisticated Mulsanne cousins as well.
Engine| Power| Torque: 6800cc | 530bhp@4000rpm| 1100Nm@1750rpm
Top Speed| 0-100kmph: 305kmph| 4.8 Seconds
New Flying Spur: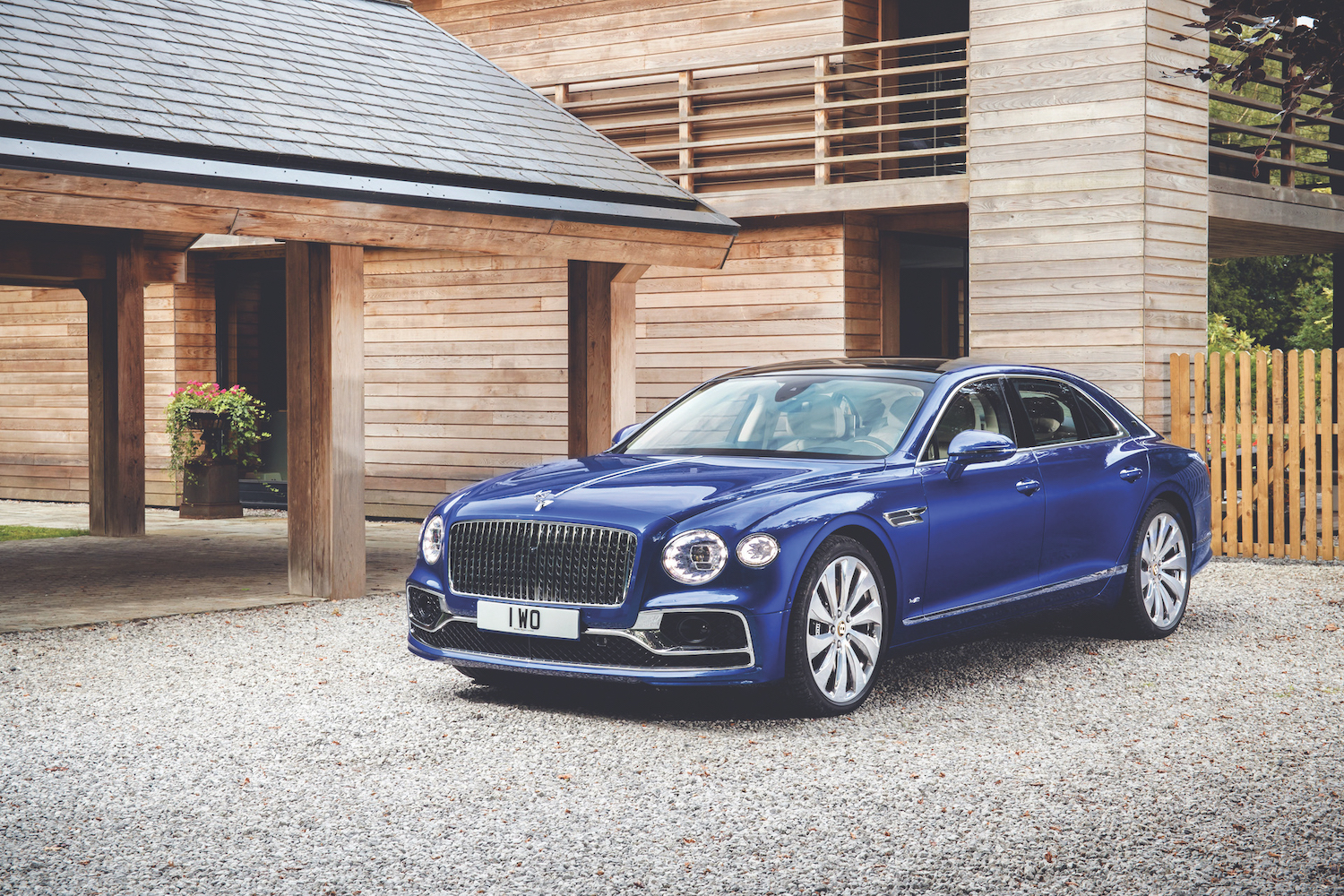 The name, the icon, the absolute top shelf of British regality and captivating performance, the Bentley Flying Spur is intensely desirable. It is an alluring combination of dynamic performance and modern craftsmanship. Its contemporary design is full of intuitive technology that keeps you connected to your car and the world around you. It offers a driving experience that is exhilarating all the time. This needs to be pampered with the new HP poWer 99.
Engine| Power| Torque: 5998cc| 626bhp@6000rpm| 820Nm@2000rpm
Top Speed| 0-100kmph: 325kmph| 4.5 Seconds
Continental GT: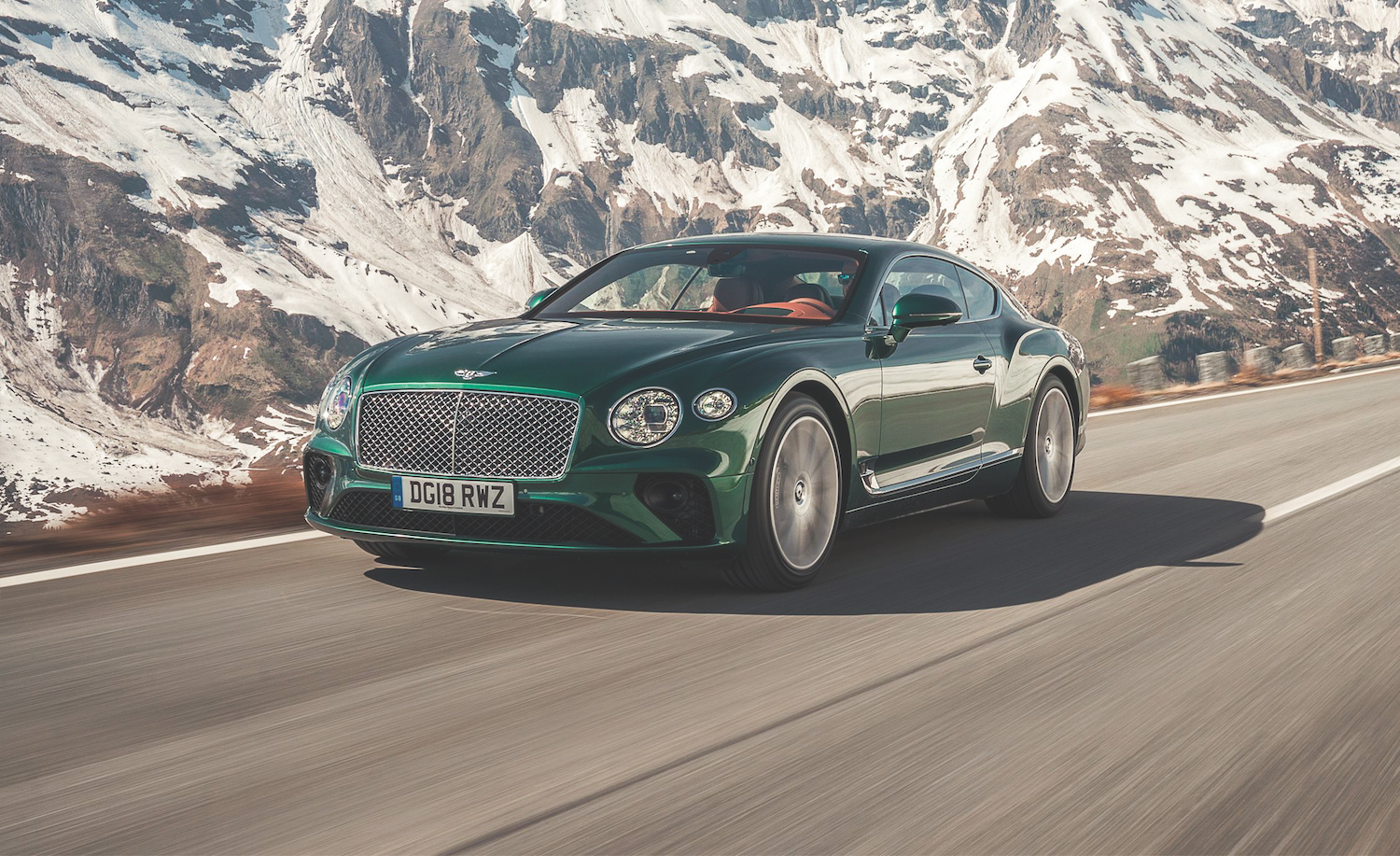 Nothing speaks insane amount of luxury, incredible legacy and high-speed mile munching like the Bentley Continental GT. It delivers irresistibly dynamic performance, a drive that is addictively engaging and that uniquely emotive burble. The lust worthy design, top tech and craftsmanship that can only be British, all combines to make the Continental GT a grand tourer that makes every journey breathtaking. We guess, the HP poWer 99 would add to its charm.
Engine| Power| Torque: 6000cc| 626@6000rpm| 664@1350rpm
Top Speed| 0-100kmph: 333kmph|3.4 Seconds
Bentayga Speed: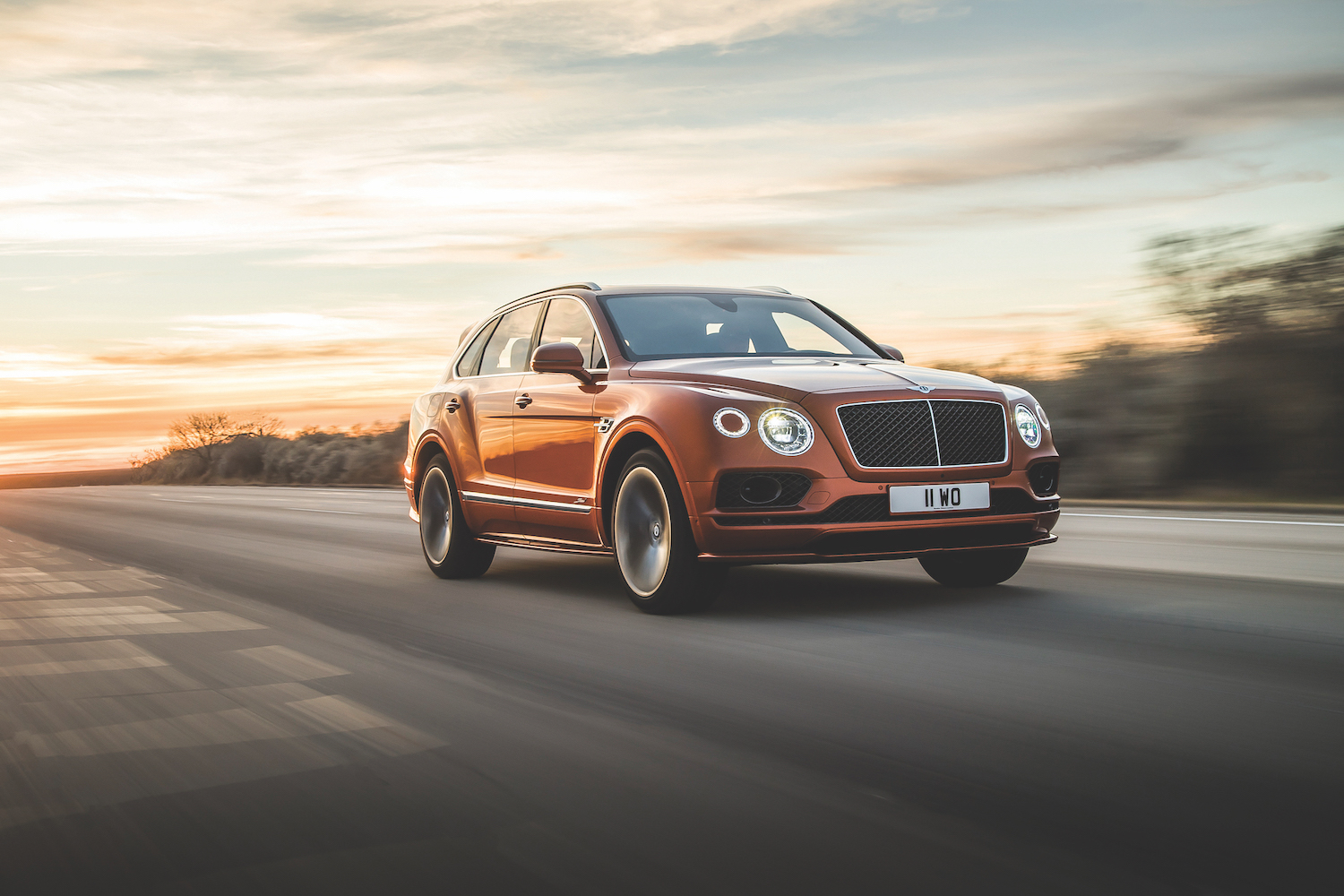 Well, to start off, the Bentley Bentayga Speed is THE fastest SUV on the planet. And then, it is epitome of opulence, grand luxury and absolute presence that is simply unmatched. It is agile and powerful, and delivers an unmatched balance of phenomenal power and exquisite levels of craftsmanship. This SUV is some statement and deserves to be treated well with the HP poWer 99.
Engine| Power| Torque: 6000cc| 626@6000rpm| 664@1350rpm
Top Speed| 0-100kmph: 306kmph| 3.9 Seconds
BMW
The maker of the original Driving Machine, BMW needs no introduction. No other car maker can boast of engine building and technology expertise of BMW. They also know how to make the cars that every petrolhead dreams of.
M2 Competition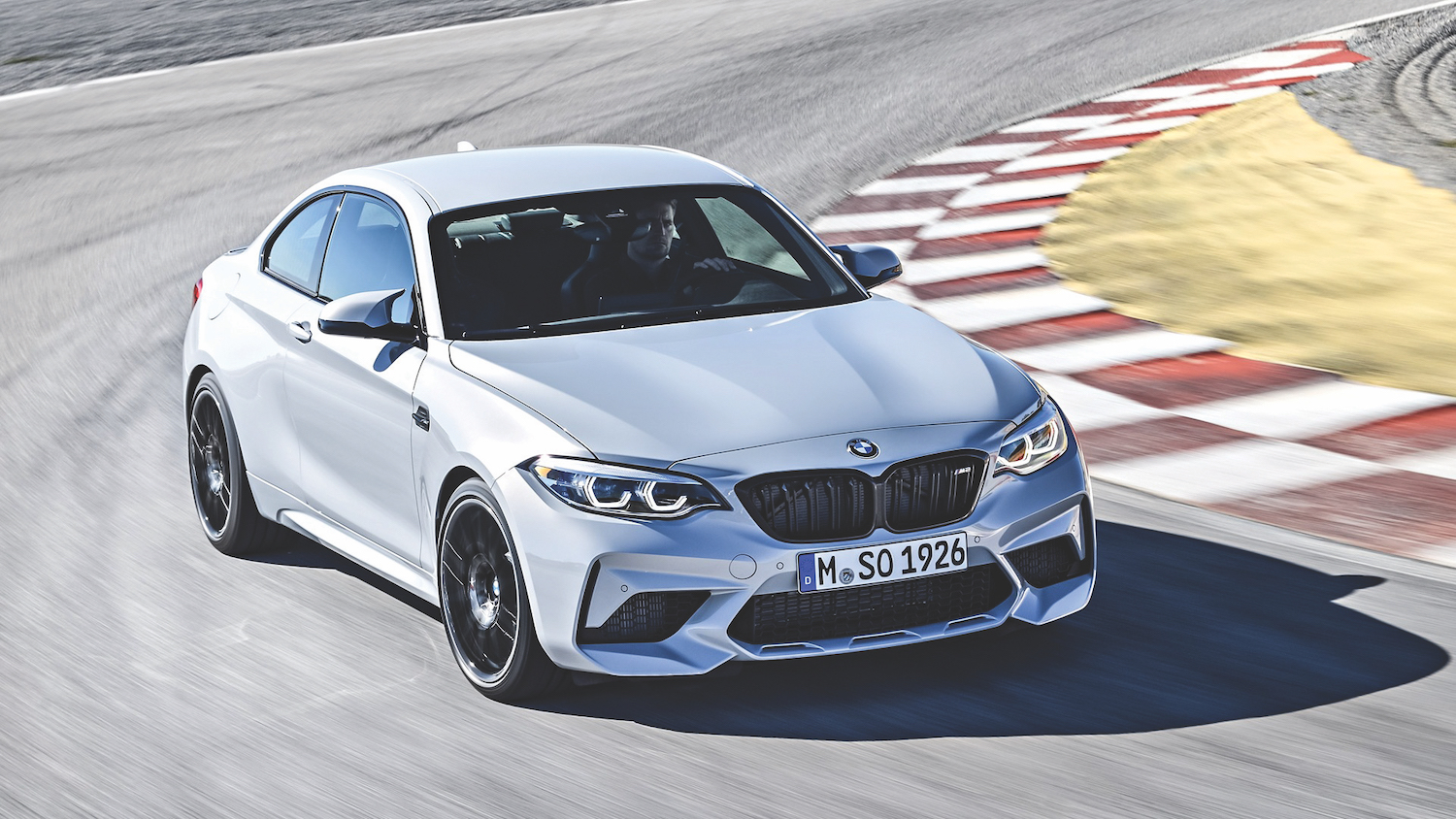 The smallest but the most hoot to drive M car in the BMW portfolio, the BMW M2 Competition is just perfect in every single sense.
Engine| Power| Torque: 2979cc| 404bhp@5320rpm| 550Nm@2350rpm
Top Speed| 0-100kmph: 280kmph| 4.0 Seconds
M4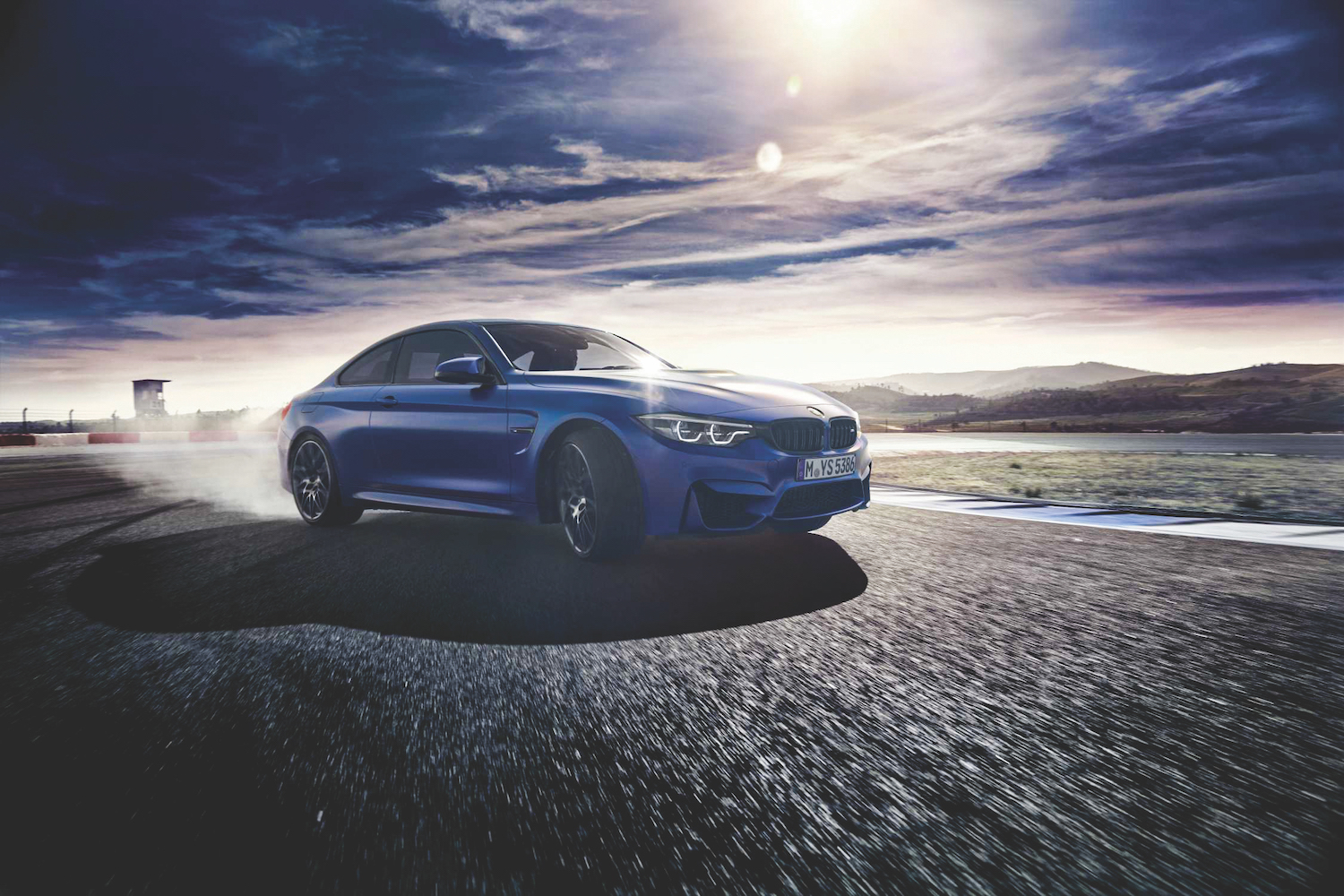 The absolute stunner that wants to shred its rubber every time you sit in one is a thoroughbred BMW M car and we can even tell you how much we desire having one. This one is just lustfully perfect.
Engine| Power| Torque: 2979cc| 444bhp@7000rpm| 550Nm@2350rpm
Top Speed| 0-100kmph: 305kmph| 3.8 Seconds
M5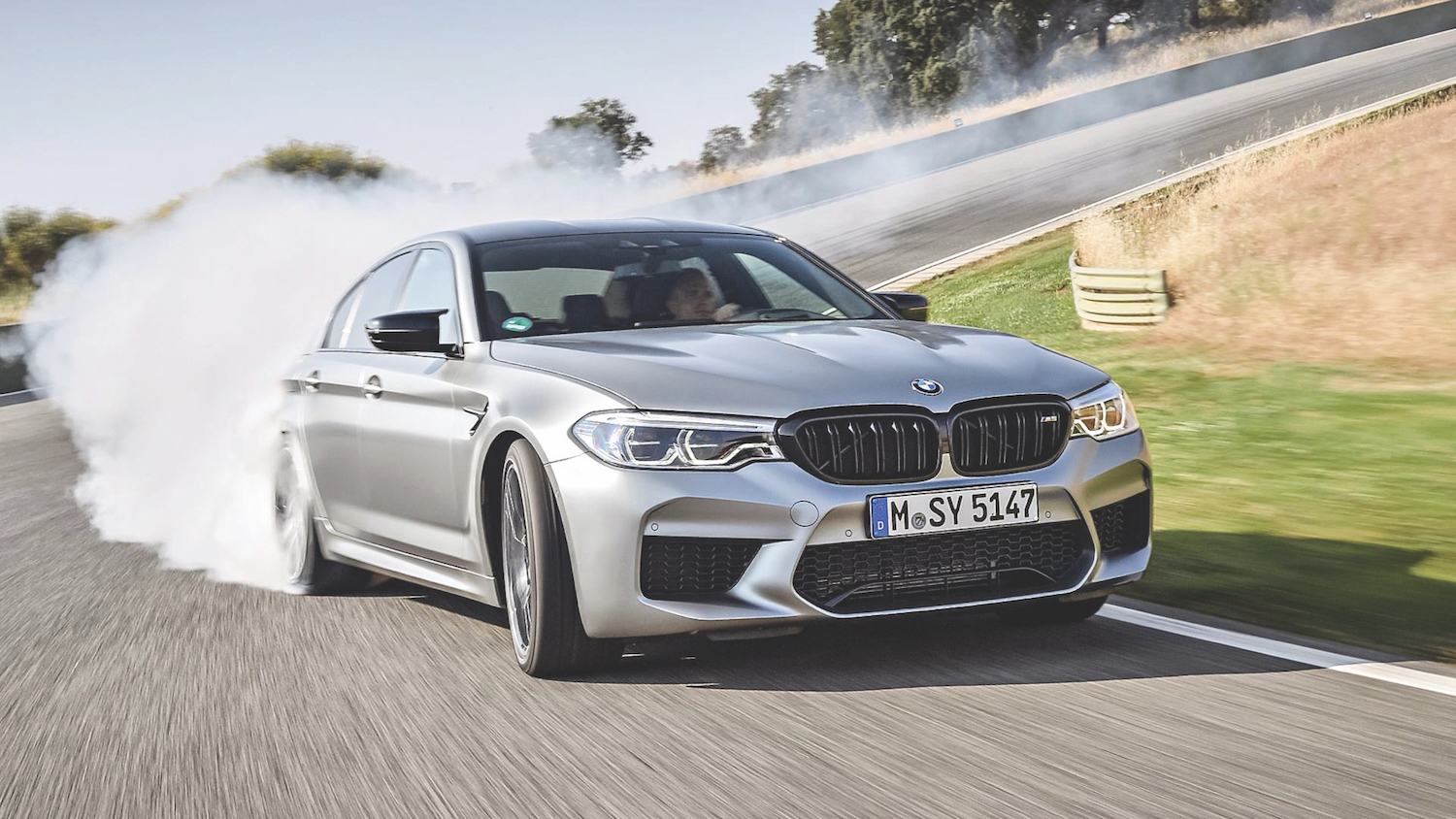 The grand old daddy of performance saloons, the BMW M5 is an absolute legend and something that every other go-fast saloon wants to be but can never be. The BMW M5 is not just a car, its history, its legacy, it's an emotion.
Engine| Power| Torque: 4395cc| 591bhp@5600rpm| 750Nm@1800rpm
Top Speed| 0-100kmph: 305+kmph| 3.4 Seconds
Ferrari
The epitome of Italy's love affair with the world of automobiles, Ferrari is a brand that is beyond barriers and exists in desires of petrolheads the world over. The Prancing Horse has an illustrious history of racing victories and is known as the maker of the most sensually captivating cars that the world has ever seen. They say that the colour of love is red, we say, indeed and it is Ferrari Red.
812 Superfast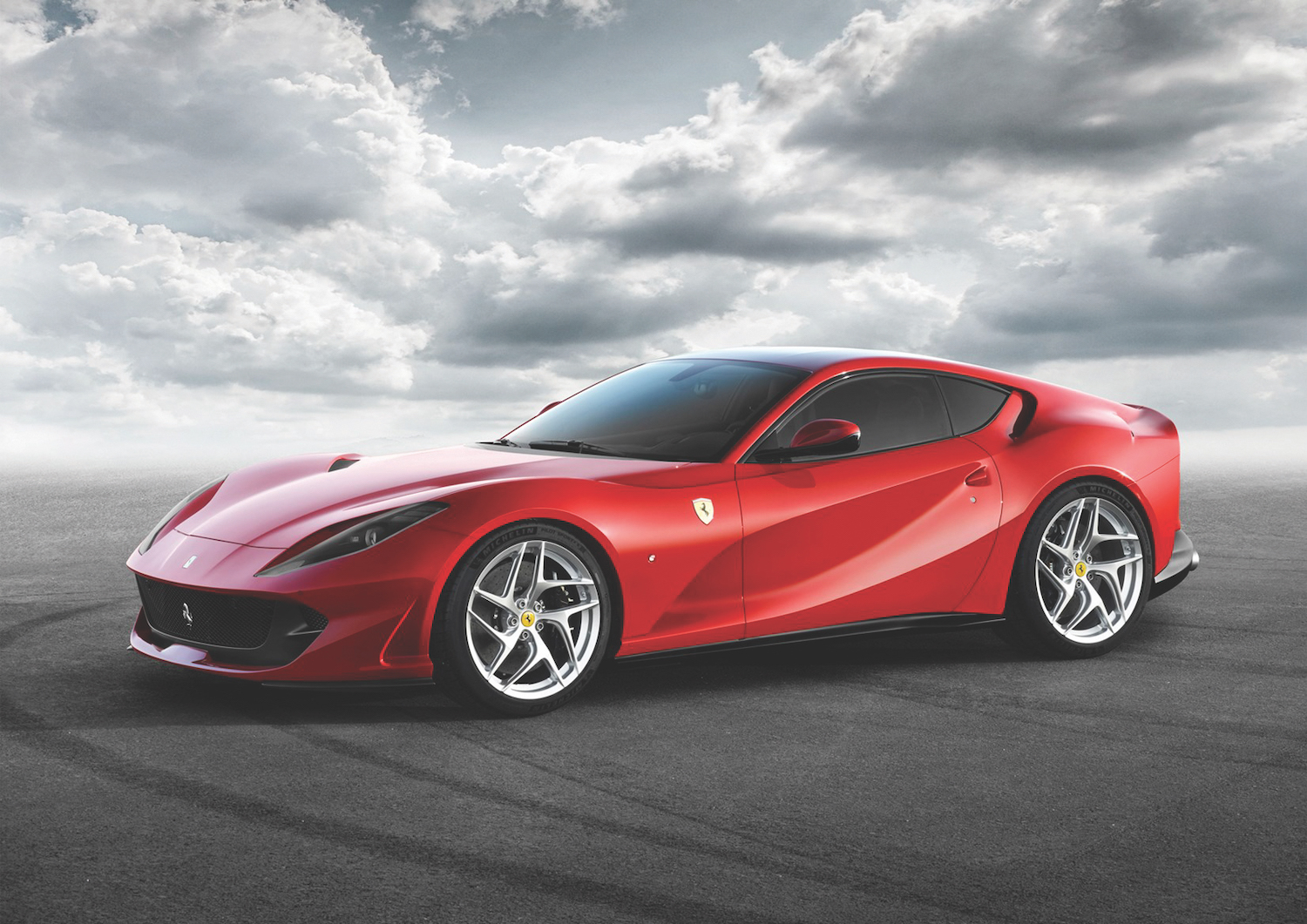 Well it's a Ferrari and it called superfast, what else do you want to know? The Ferrari 812 Superfast is exactly what the name suggests, redefines the formal language of front-engined V12 Ferraris, underlining the car's exceptional performance with very sporty lines and proportions. It is, for the lack of a better word, Glorious. The HP poWer 99 is going to be its favourite drink.
Engine| Power| Torque: 6496cc| 790bhp@8500rpm| 718Nm@7500rpm
Top Speed| 0-100kmph: 340kmph| 2.9 Seconds
Ferrari 488 Pista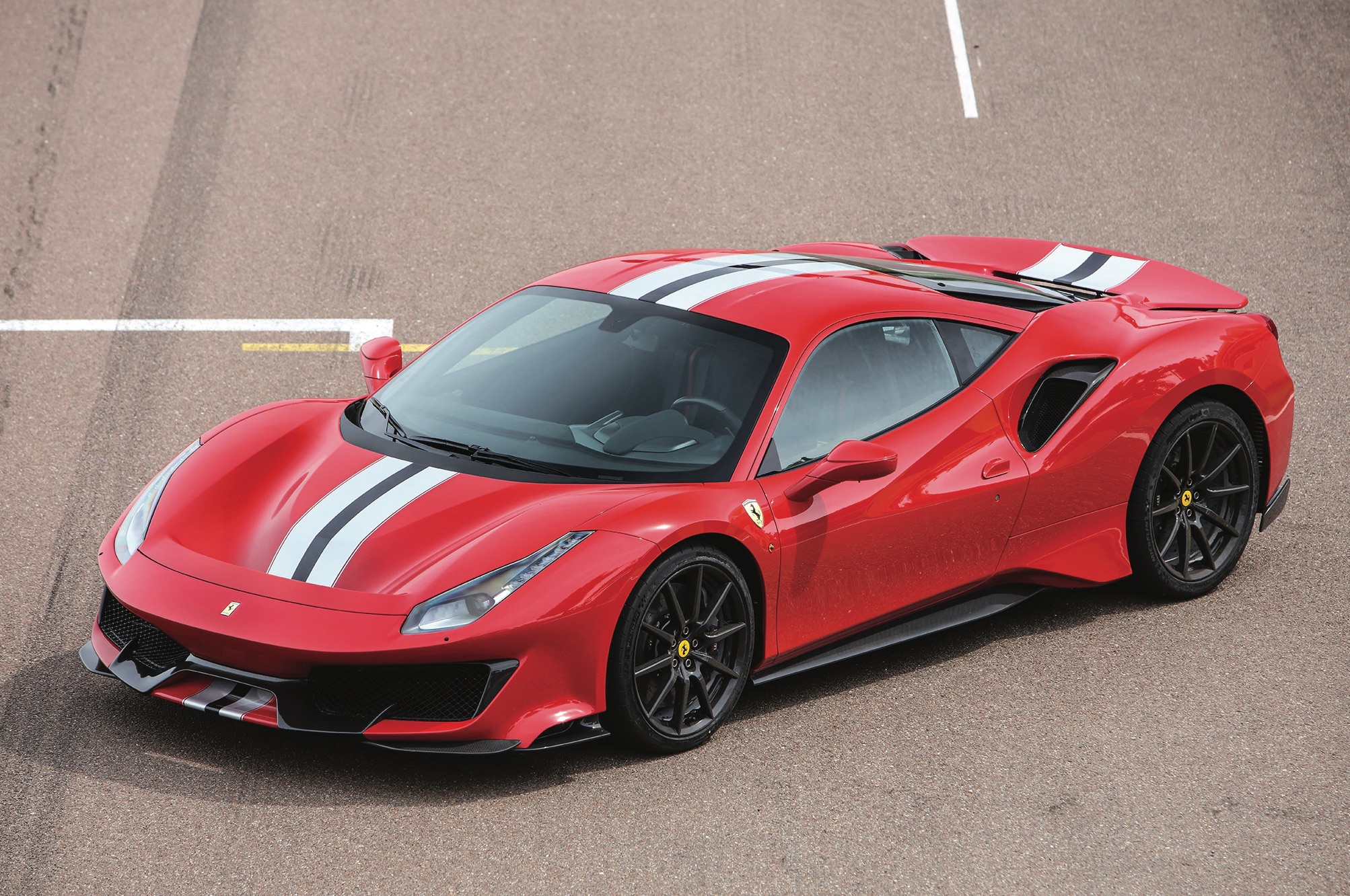 The new Ferrari 488 Pista takes the game a notch above and how! It is the latest of Special series Ferrari's that plays the whole performance game at the whole different level. It is also absolutely utterly stunning!
Engine| Power | Torque: 3902cc| 720bhp@8000rpm| 770Nm@7000rpm
Top Speed| 0-100kmph: In excess of 340kmph| 2.85 Seconds
Portofino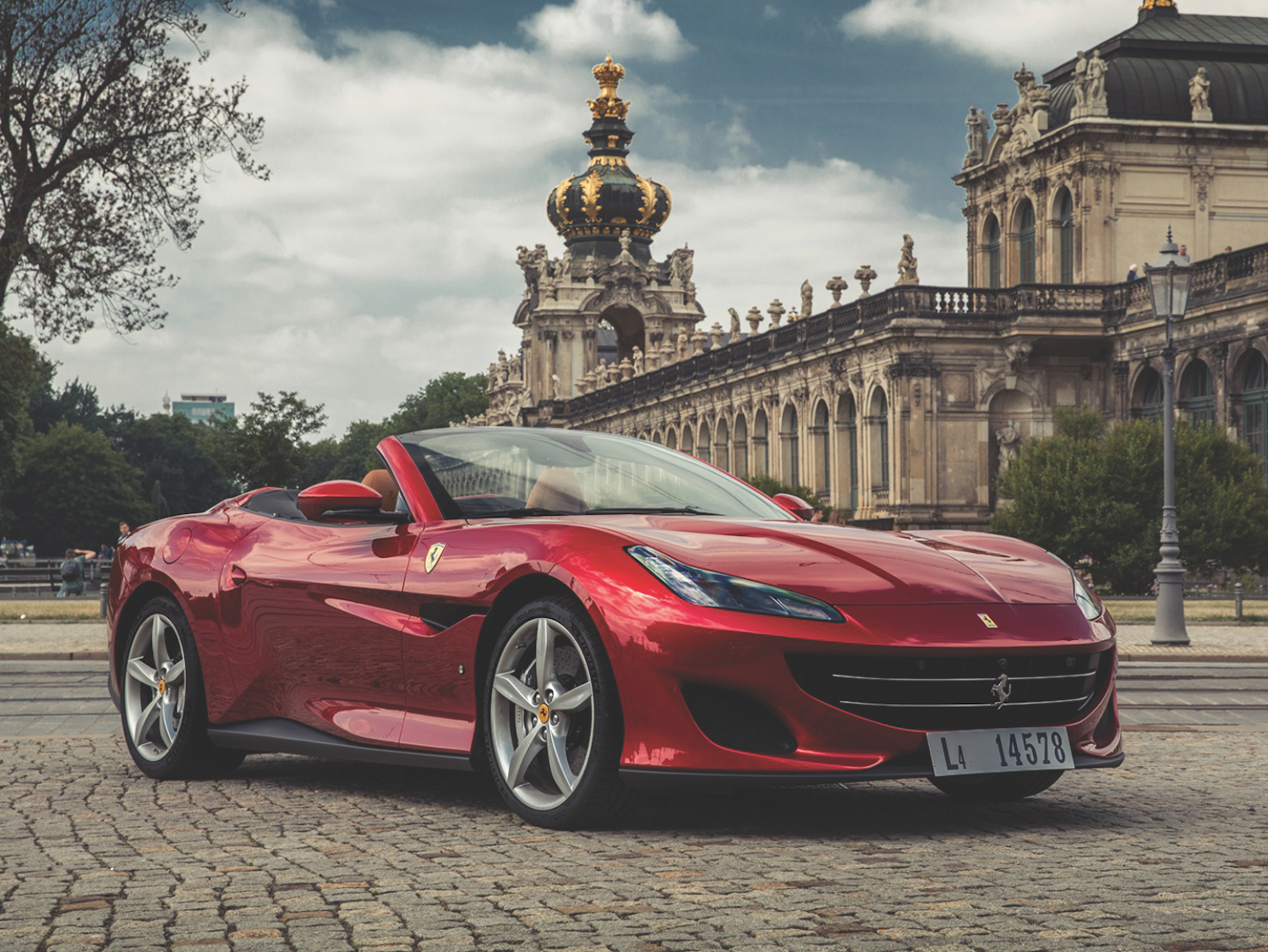 The Grand Touring stunner from Modena offers the very best of Ferrari performance in a design that offers sublime comfort. Mile munching can never we this sensual. The Ferrari Portofino is just incredible.
Engine| Power| Torque: 3855cc| 600bhp@7500rpm| 760Nm@3000-5250arpm
Top Speed| 0-100kmph: 320+kmph| 3.5 seconds
GTC4 Lusso T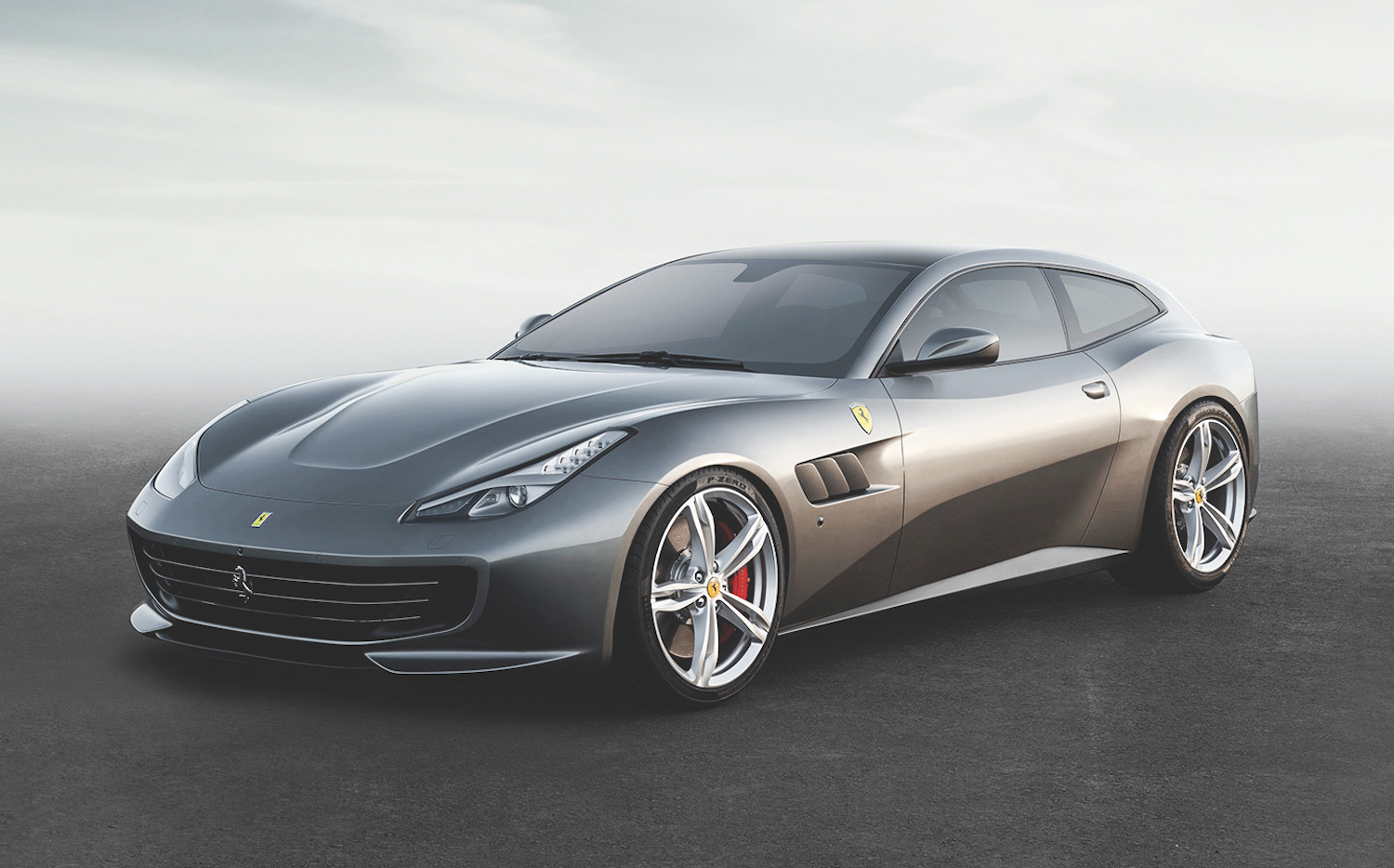 The Ferrari GTC4Lusso T is the first four-seater in its history to get the insanely powerful turbo-charged V8 engine. This means it is fast, ferociousness and can seat 4 while at it. Such Bliss!
Engine| Power| Torque: 3855cc| 610bhp@7500rpm| 760Nm@3000-5250rpm
Top Speed| 0-100kmph: 320+kmph| 3.5 seconds
Jaguar
Another iconic British car maker which is drenched in racing history and who has been known to create few of the most iconic cars ever produced. The story of jaguar is a story of automotive emotion and engineering prowess.
F-Type SVR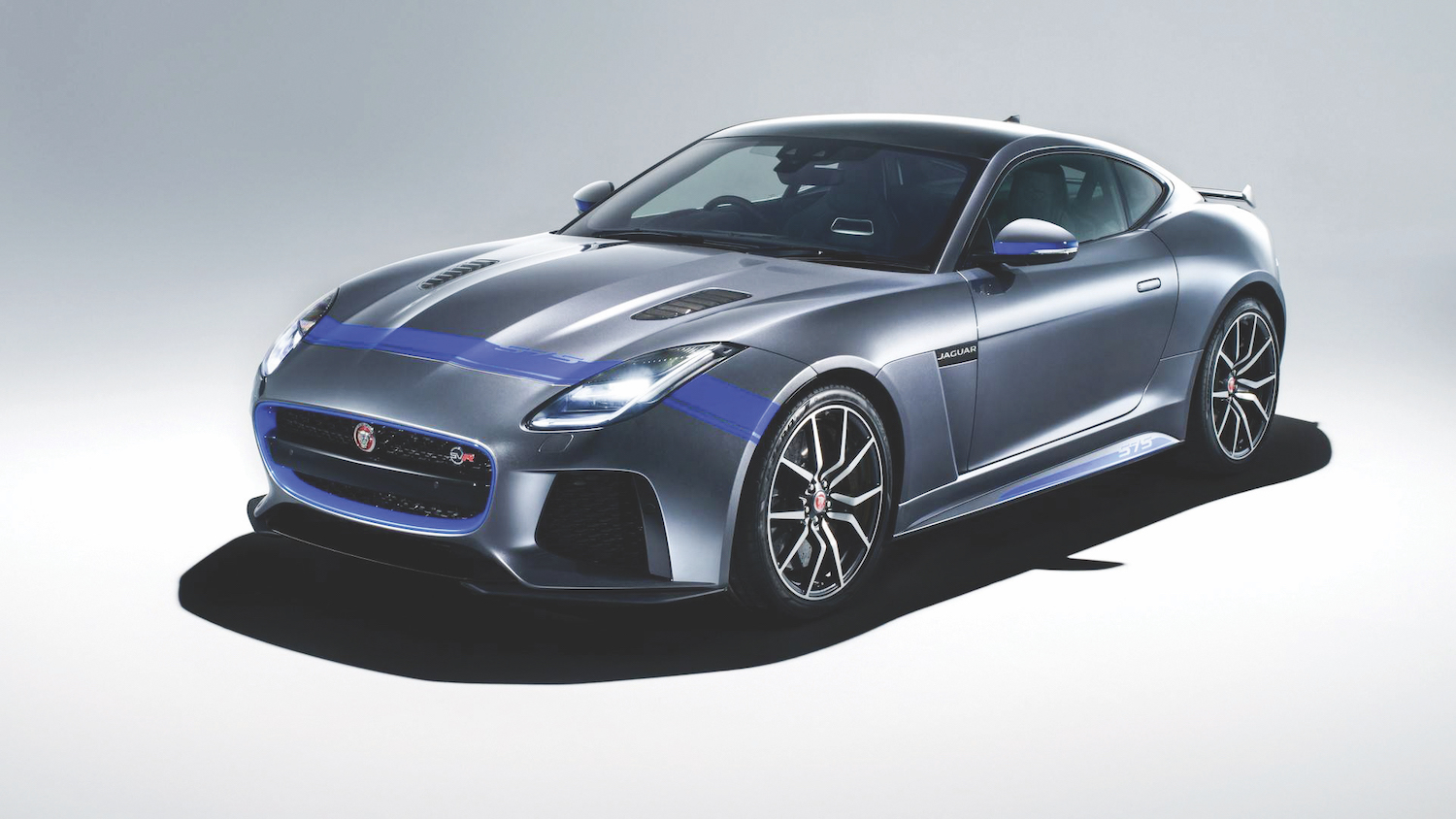 The F-Type SVR is the ultimate combination of incredibly sumptuous design that evokes all the right emotions and breathtaking performance that provides exhilarating performance every time you go for a drive. And did we tell you about that mad exhaust that has a language of it own? An absolute cult car this.
Engine| Power| Torque: 5000cc| 567bhp@6500rpm| 700Nm@3500rpm
Top Speed| 0-100kmph: 322kmph| 3.5 Seconds
Lamborghini
The truest expression of raw brutal performance marinated deeply Italian passion for design is what makes Lamborghini the true-blue poster boy of the supercar world. No other car maker can create such brutally captivating cars and make us go week on our knees.
Huracan Performante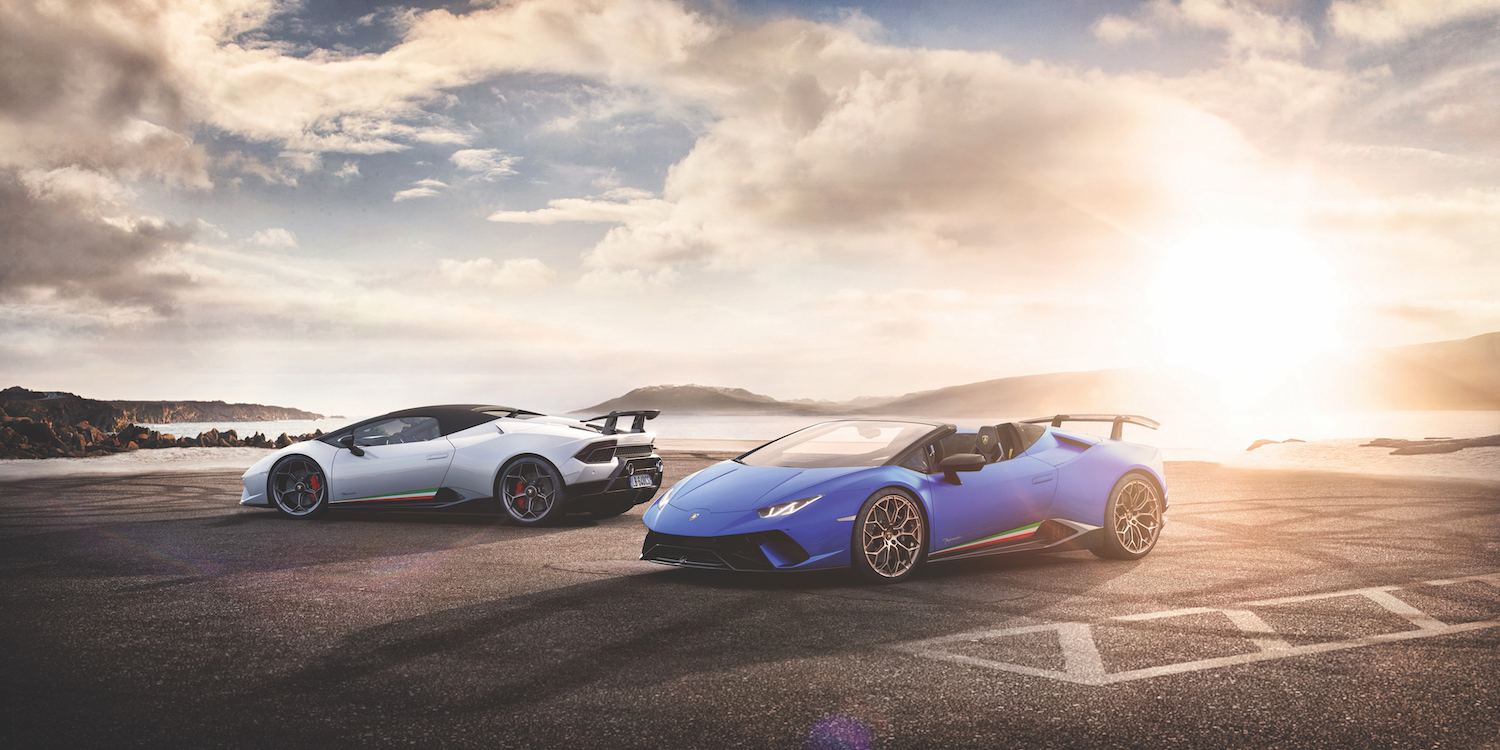 As is the base Huracan needed any more performance but Lamborghini has different thought, and boy oh boy with all the aerodynamic wizardry, the Lamborghini Performante is a different beast all together. So much want is plastered all around this one.
Engine| Power| Torque: 5204cc| 640bhp@8000rpm| 600Nm@6500rpm
Top Speed| 0-100kmph: in excess of 325kmph| 2.9 Seconds
Aventador SVJ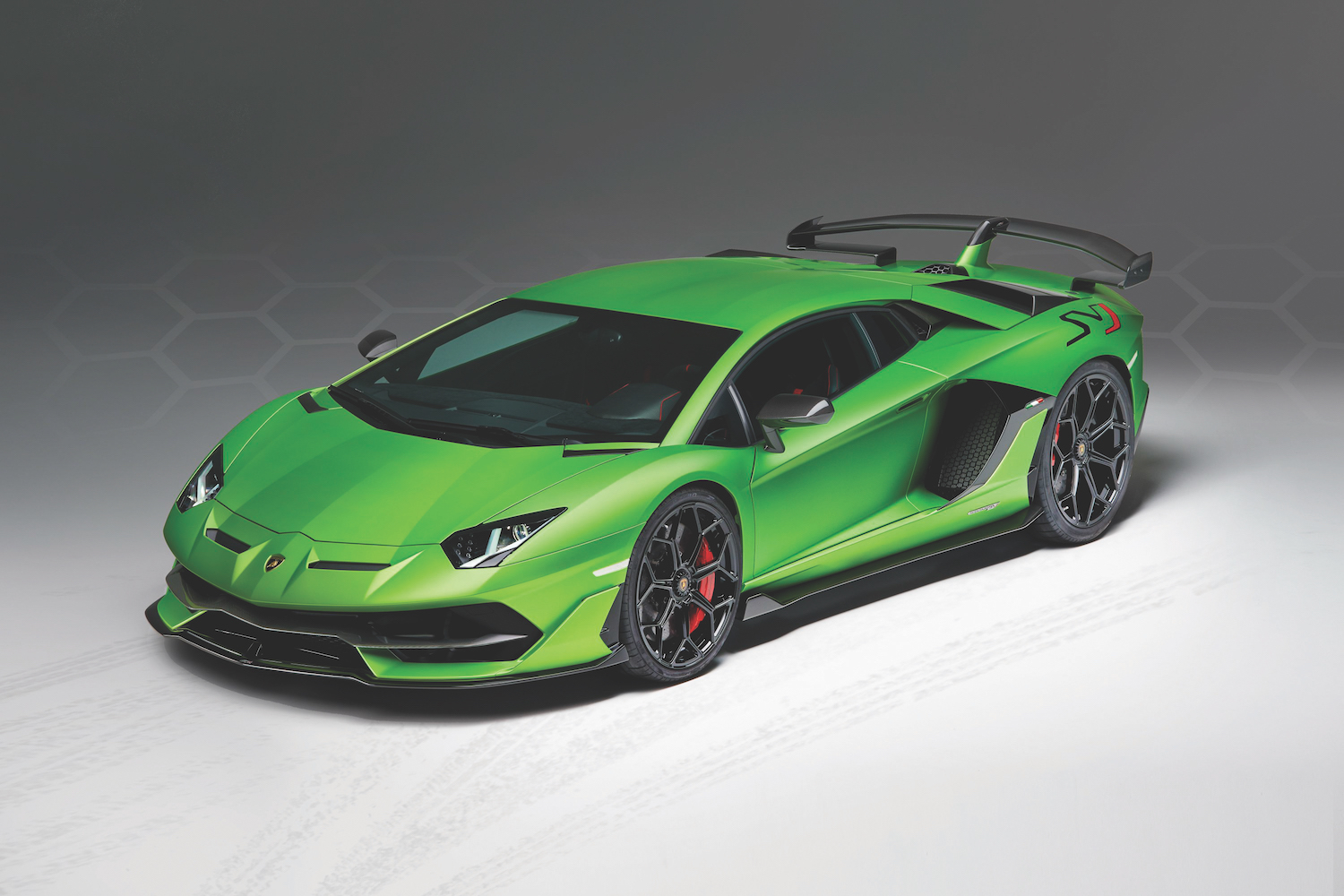 Its name sounds like something that you would call a God and its haul is like a demon on a prowl, but what it really is the absolute top of the line Lamborghini Supercar that holds no punches back and plasters an unmistakable smile (and a lot of scare) on your face. It is the absolute best of Lamborghini and THAT's saying something.
Engine| Power| Torque: 6498cc| 770bhp@8500rpm| 720Nm@6750rpm
Top Speed| 0-100kmph: in excess of 350kmph| 2.8 Seconds
Urus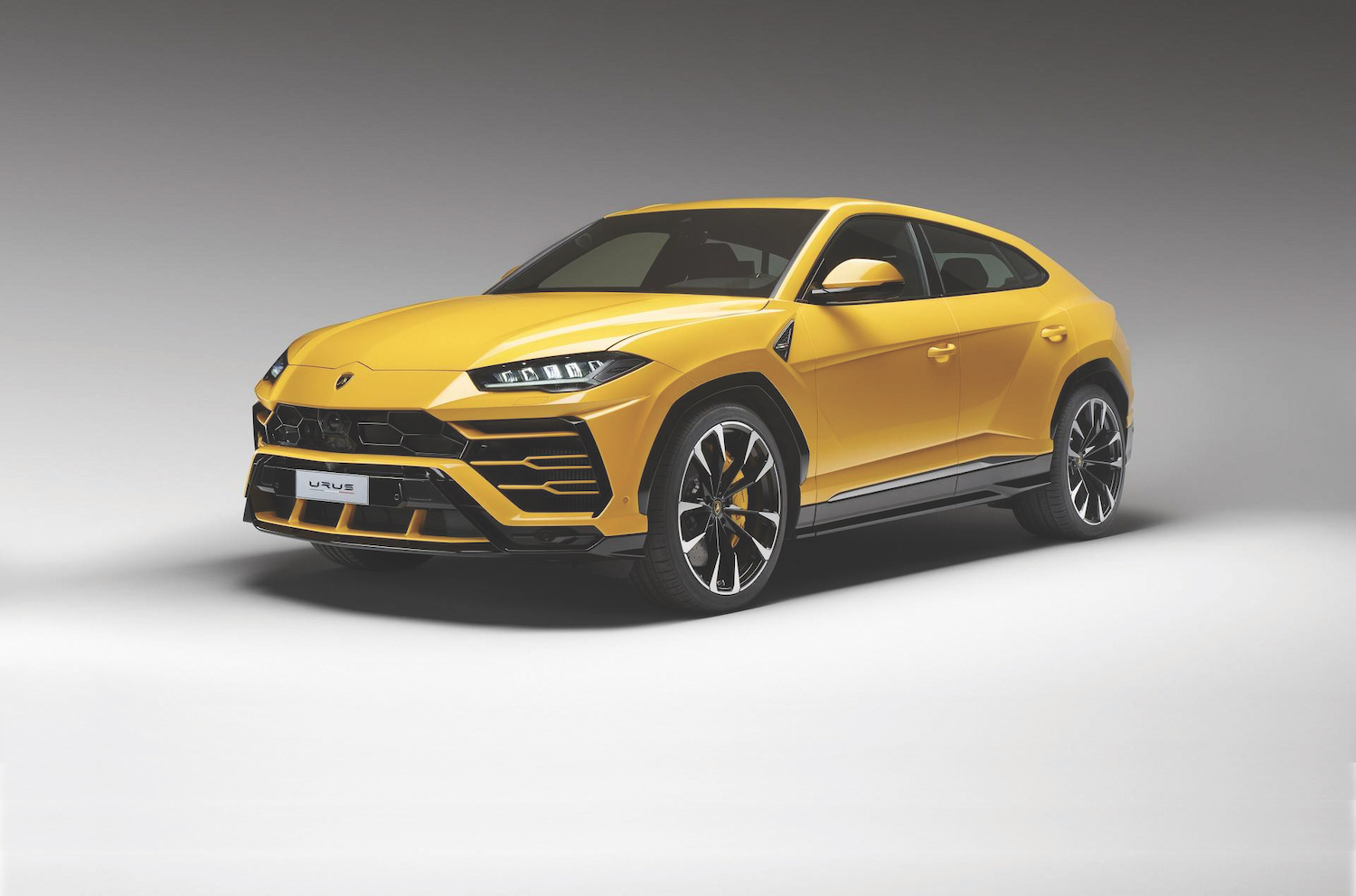 The Lamborghini Urus is a supercar that was born in an SUV family. But no worries, its is as brash, as brutal, as mad and as Lambo as any out there and it is also very very very fast.
Engine| Power| Torque: 3996cc| 650bhp@6000rpm| 850Nm@2250-4500rpm
Top Speed| 0-100kmph: 305kmph| 3.6 Seconds
Maserati
The world would have been a lesser place had there been no Maserati's plying on its roads. The absolute best of Italian interpretation of grand touring luxury, Maserati car have design that are simply glorious and drenched with authentic exotic Italian flair. They offer incredible performance that matches their looks. To simply put, Maserati speaks of desires of highest order.
Quattroporte GTS GranLusso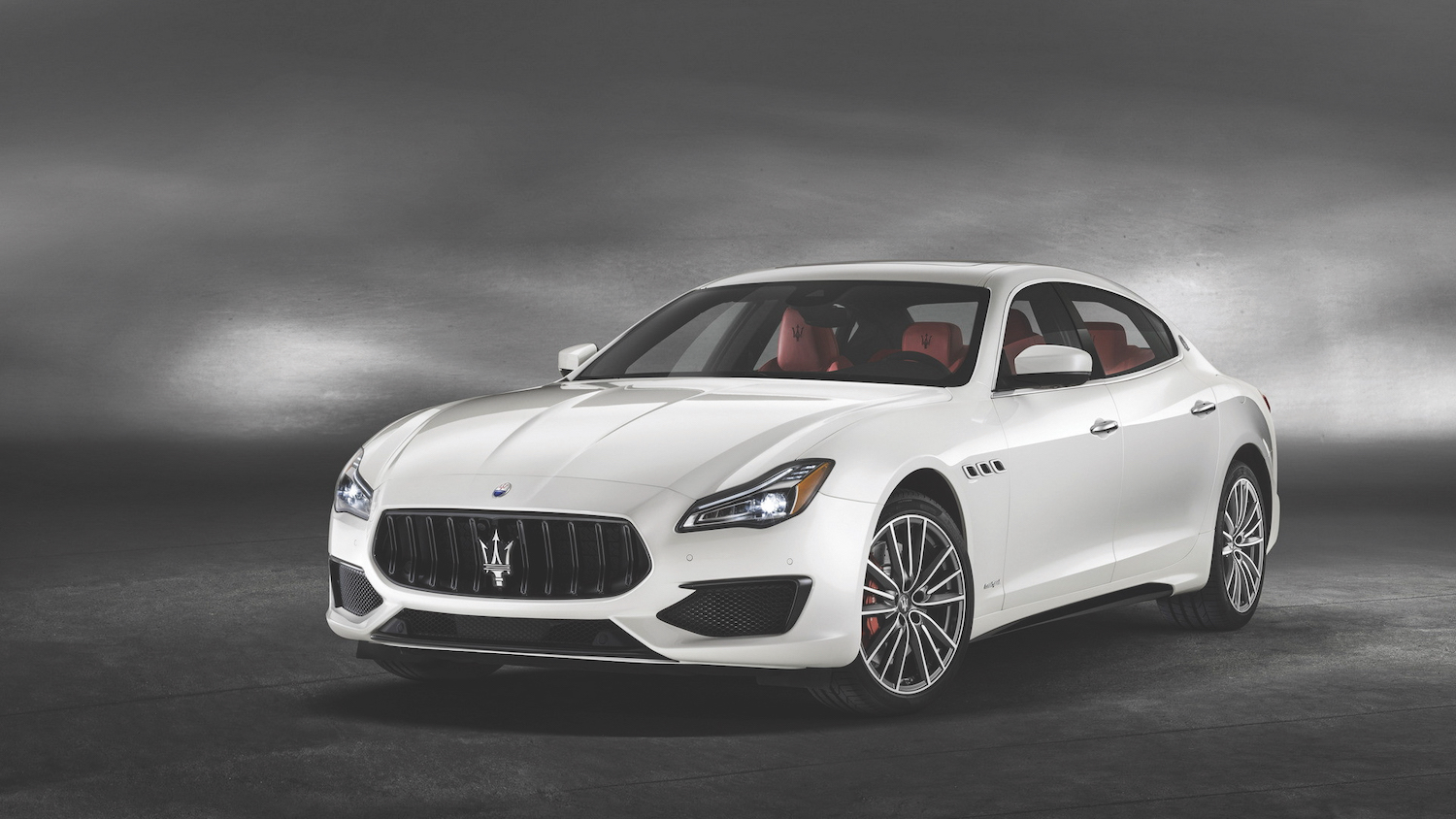 The prime example of Italian exquisiteness and mesmerizing design, the Maserati Quattroporte is an executive masterpiece. It is unique, its is special and is bound to get you attention from a zillion envious eye. The supremely agile chassis bestowed with incredible performance that merges well with massive performance as only an Italian exotic could, the Quattroporte is sublime in its presence. It offers meticulously-crafted comfort, technological convenience and peerless Italian style. This should bode well with the performance that the HP poWer 99 promises.
Engine| Power| Torque: 3799cc| 523bhp@6500-6800rpm| 710Nm@2000-4000rpm
Top Speed| 0-100kmph: 310kmph| 4.7 Seconds
GranTurismo MC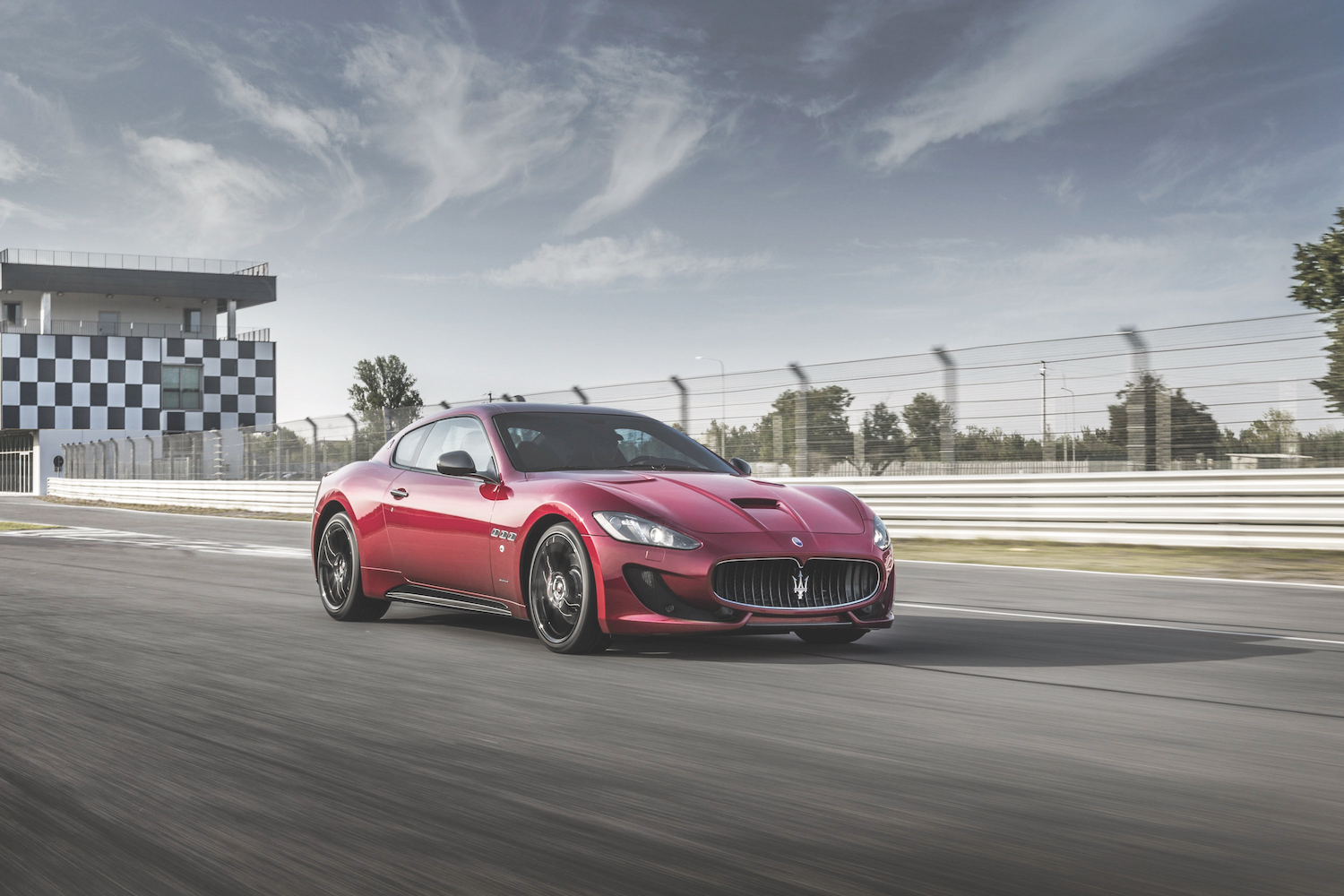 Even in a world of ultra-special grand tourers, the Maserati GranTurismo remains one of the most emotive and scintillating designs out there. In true Maserati from, the GranTurismo exudes speed in all its majestic glory and has been crafted with a pinnacle of Italian precision. To be true, in the world of Astons and Bentleys, A GranTurismo will always be something special, something rare, something that is pure desire. This is why we reckon, the new Hp poWer 99 fuel would be perfect drink for this Italian steed.
Engine| Power| Torque: 4698cc|460bhp@7000rpm| 520Nm@4750rpm
Top Speed| 0-100kmph: 285kmph| 5.2 Seconds
Mercedes
The art of sophistication, speed, performance in enviable history, Mercedes Benz is an automotive icon that commands unmatched respect and desire all across the world. And when they do fast cars, every thing else is left in their wake.
AMG GT R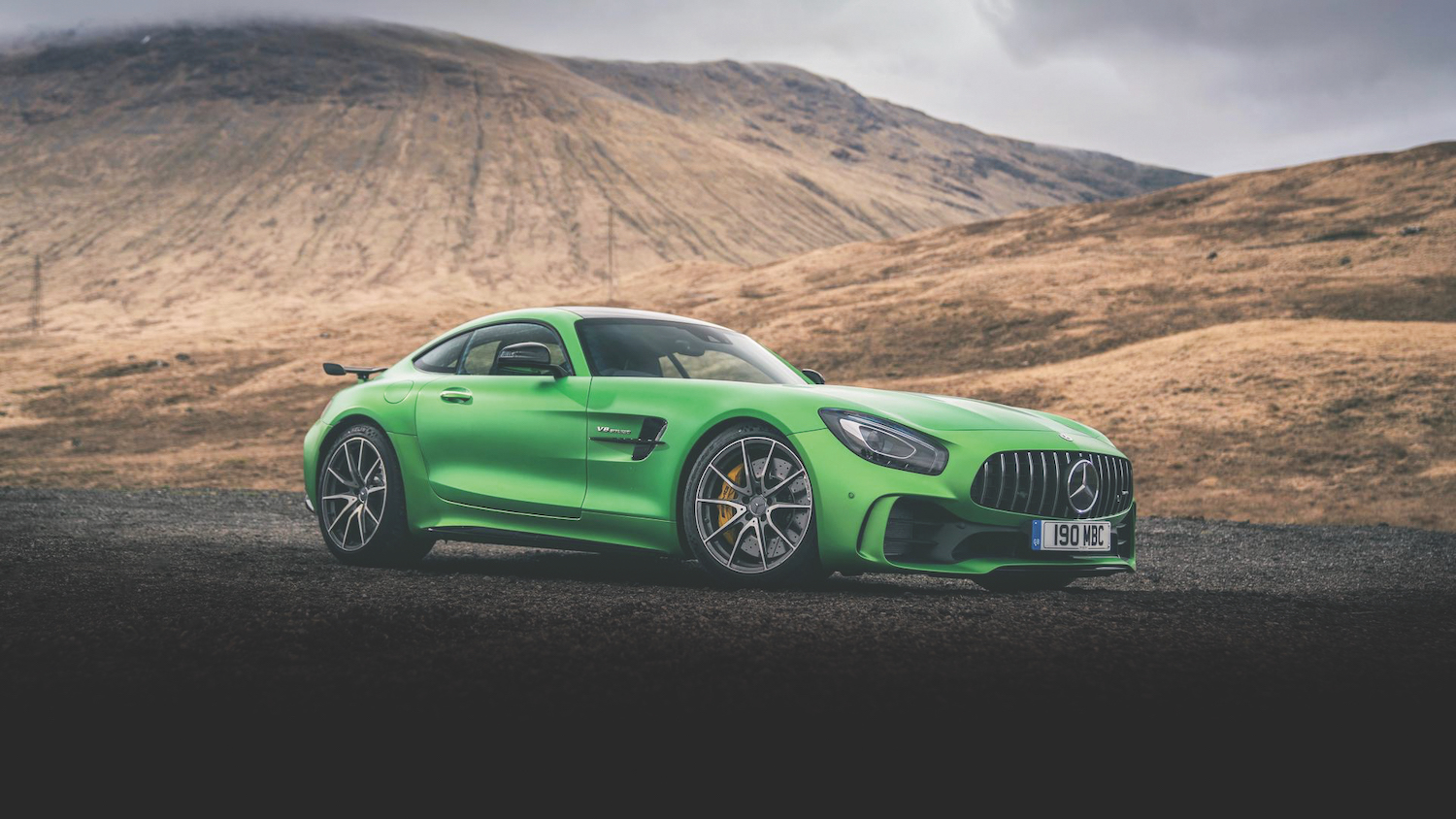 The fastest AMG car right now is also among the most beautiful ones ever designed. Just look at it, it looks like a badass even at standstill. Just insanely desirable this car is.
Engine| Power| Torque: 3982cc| 577bhp@6250rpm| 700Nm@1900rpm
Top Speed| 0-100kmph: 320kmph| 3.6 Seconds
Porsche
By far, the most iconic supercar maker in the world, Porsche not only enjoys an enviable racing legacy but also commands respect from all around. There aren't many nameplates that could compete with th4 911 in terms of being an icon. And to top it all ever since the first ever Porsche rolled out more than 70 years ago, the maker has continued to be the standard bearer od sports car design.
718 Cayman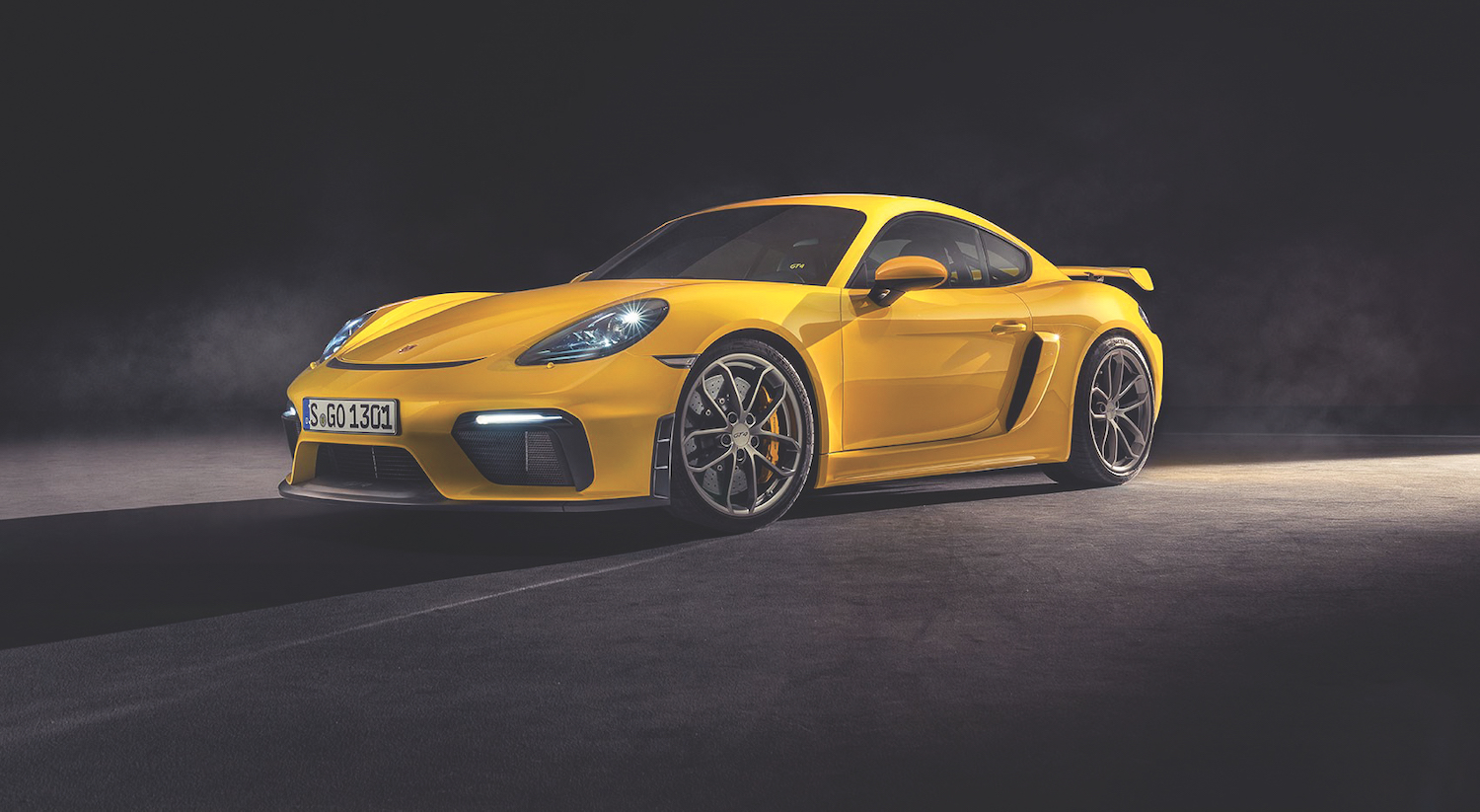 The small little mid-engine Porsche have always been fun cars to drive and the new Porsche 718 Cayman is no different. Wearing the iconic Porsche silhouette in a modern avatar, the Cayman and its top less cousin, Boxter serve as the entry point in the world of Porsche sports cars but are as fun as you could possibly ask for from a small sports car. Fill it with the HP poWer 99 to get the most out of it.
Engine| Power| Torque: 1988cc| 295bhp@6500rpm| 380Nm@1950rpm
Top Speed| 0-100kmph: 275kmph| 4.7 Seconds
911 Turbo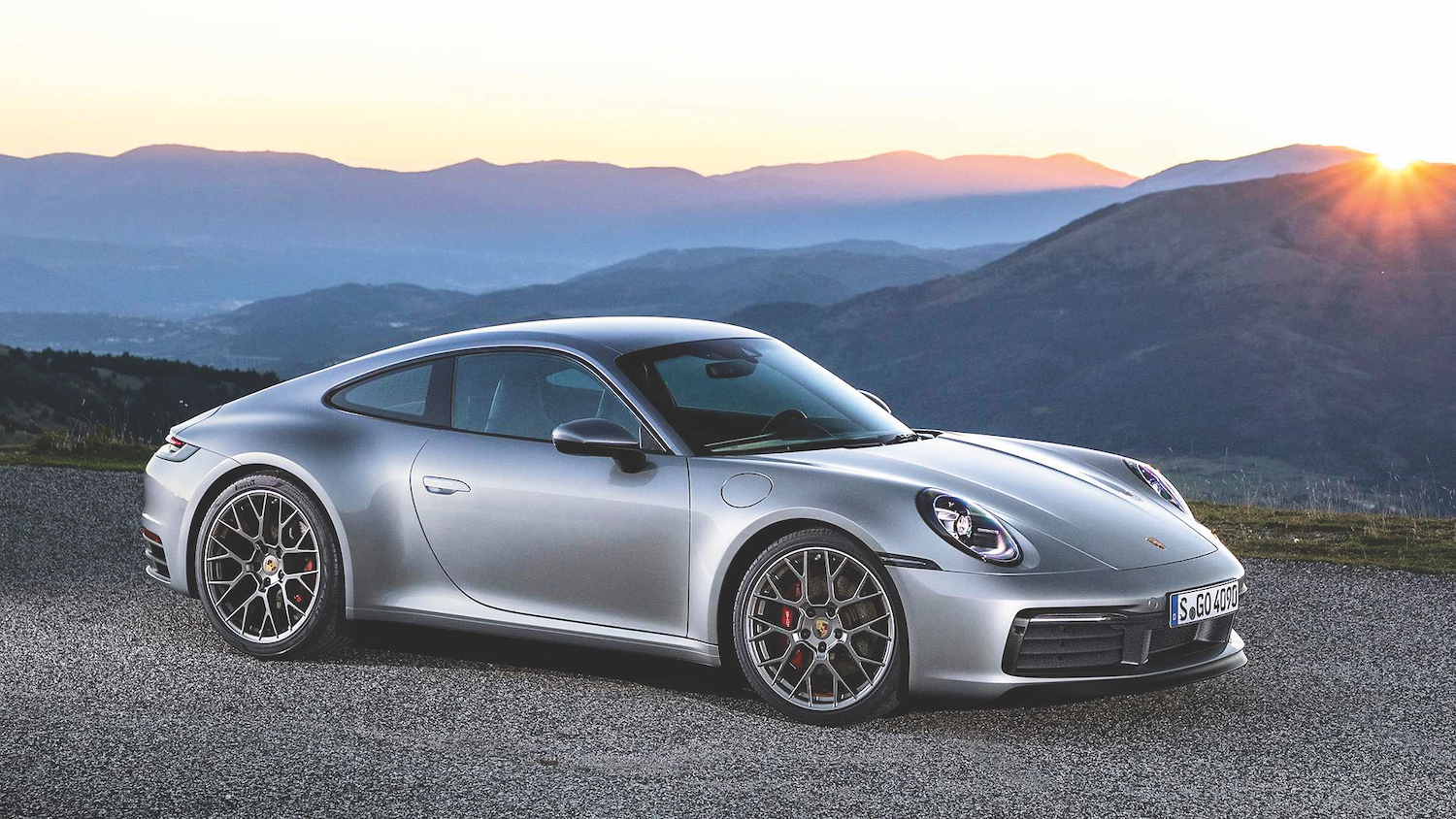 The absolute pinnacle of what a supercar can and should be, the latest gen Porsche 911 Turbo carries on the legend of the most iconic car ever. If we were poets, we could have written poems on our desire for it, but then we are not, so all we would say is owing a Porsche 911 is every petrolheads ultimate dream. May be HP made the poWer 99 for the Porsche 911 in mind, and they wouldn't have been wrong.
Engine| Power| Torque: 3800cc| 580bhp@6750rpm| 516Nm@2100rpm
Top Speed| 0-100kmph: 340kmph| 2.9 Seconds
Panamera Turbo

And how the oddity has transformed itself into a glorious superfast four door! The Porsche Panamera Turbo blends in the practicality of four door executive saloon into a fire breathing monster when the throttle is binned. If there were any doubts about why there was a need of a four door Porsche grand tourer, the sheer class and ferociousness of the current Panamera blows it up in its tyre smoke. This thing is fast, mighty fast. We recon the HP poWer 99 would do justice to it.
Engine| Power| Torque: 3996cc| 550bhp@5750-6000rpm| 770Nm@2000-4500rpm
Top Speed| 0-100kmph: 300kmph| 3.9 Seconds
Macan S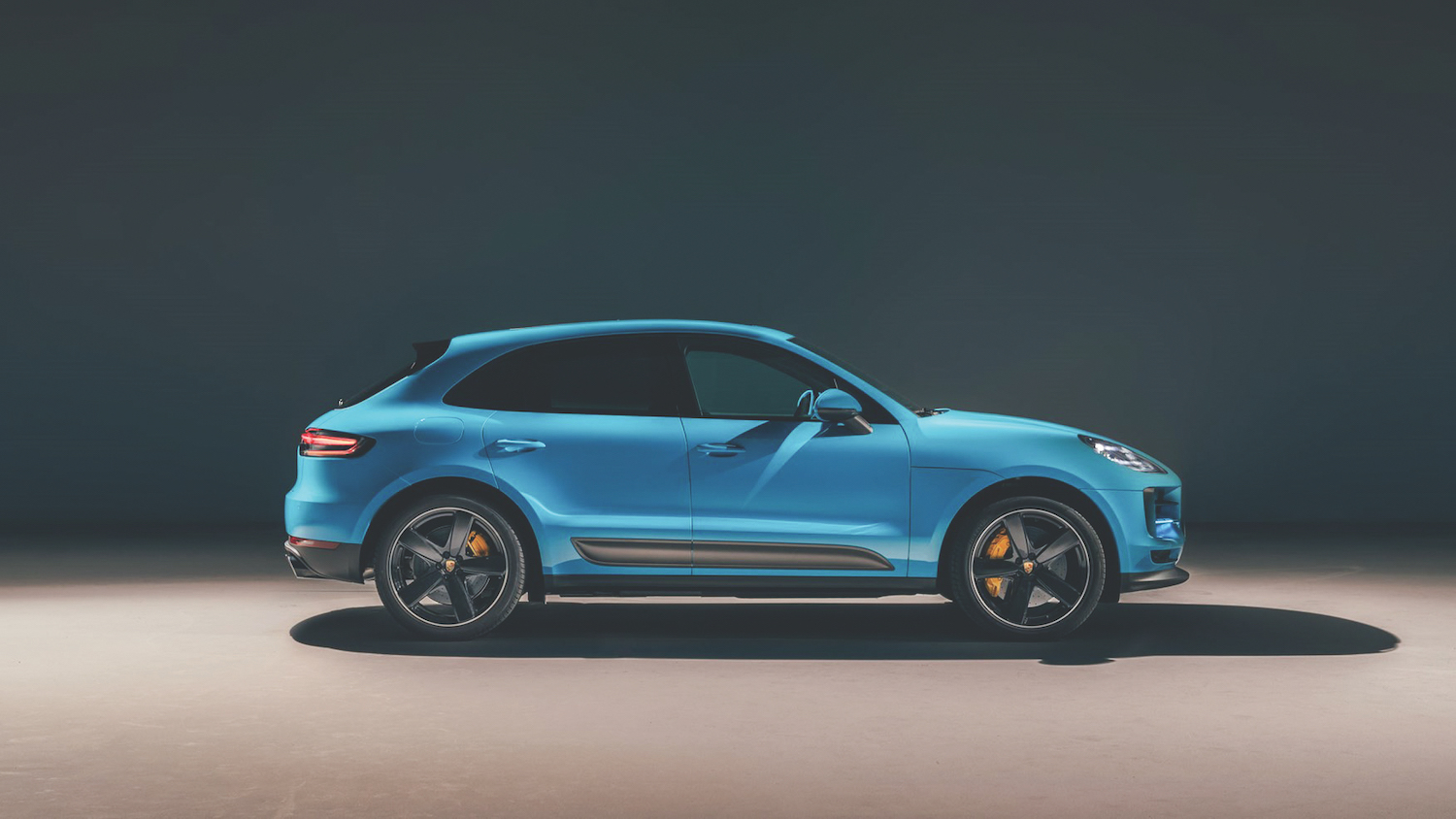 The smaller of the Porsche SUV's, the Macan S is a fun little car that has more than enough of the Porsche DNA to classify as a hoot to drive. It looks amazing and has every bit of desirability as a Porsche should. The HP poWer 99 should suit it just fine.
Engine| Power| Torque:  2995cc| 349bhp@5400rpm| 480Nm@1360rpm
Top Speed| 0-100kmph: 250kmph| 5.2 Seconds
Cayenne Turbo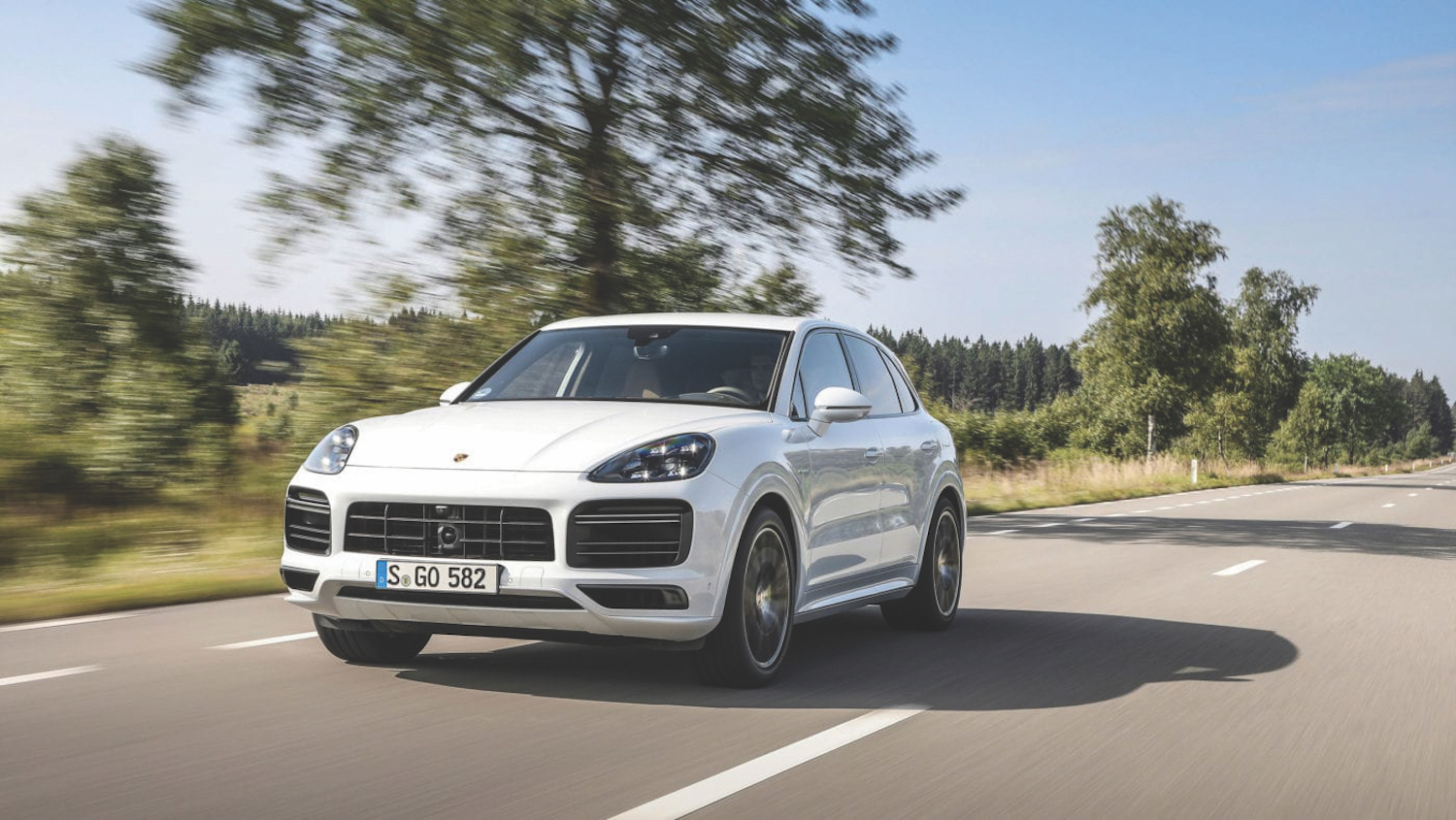 The Big bad Porsche SUV that we never knew we needed but when it came out the whole world felt they missed something like it. And Since then the Porsche cayenne has remained the thoroughbred SUV of the (very) fast kind.
Engine| Power| Torque: 3996cc| 550bhp@5750-6000rpm| 770Nm@2000-4500rpm
Top Speed| 0-100kmph: 286kmph| 3.9 Seconds
Rolls Royce
The absolute pinnacle of luxury and smooth performance, Rolls Royce is not just an ultra-luxury car maker, it is the ultimate statement that you have arrived. No other car maker enjoys the level of sheer awe and respect more than Rolls Royce.
Phantom VIII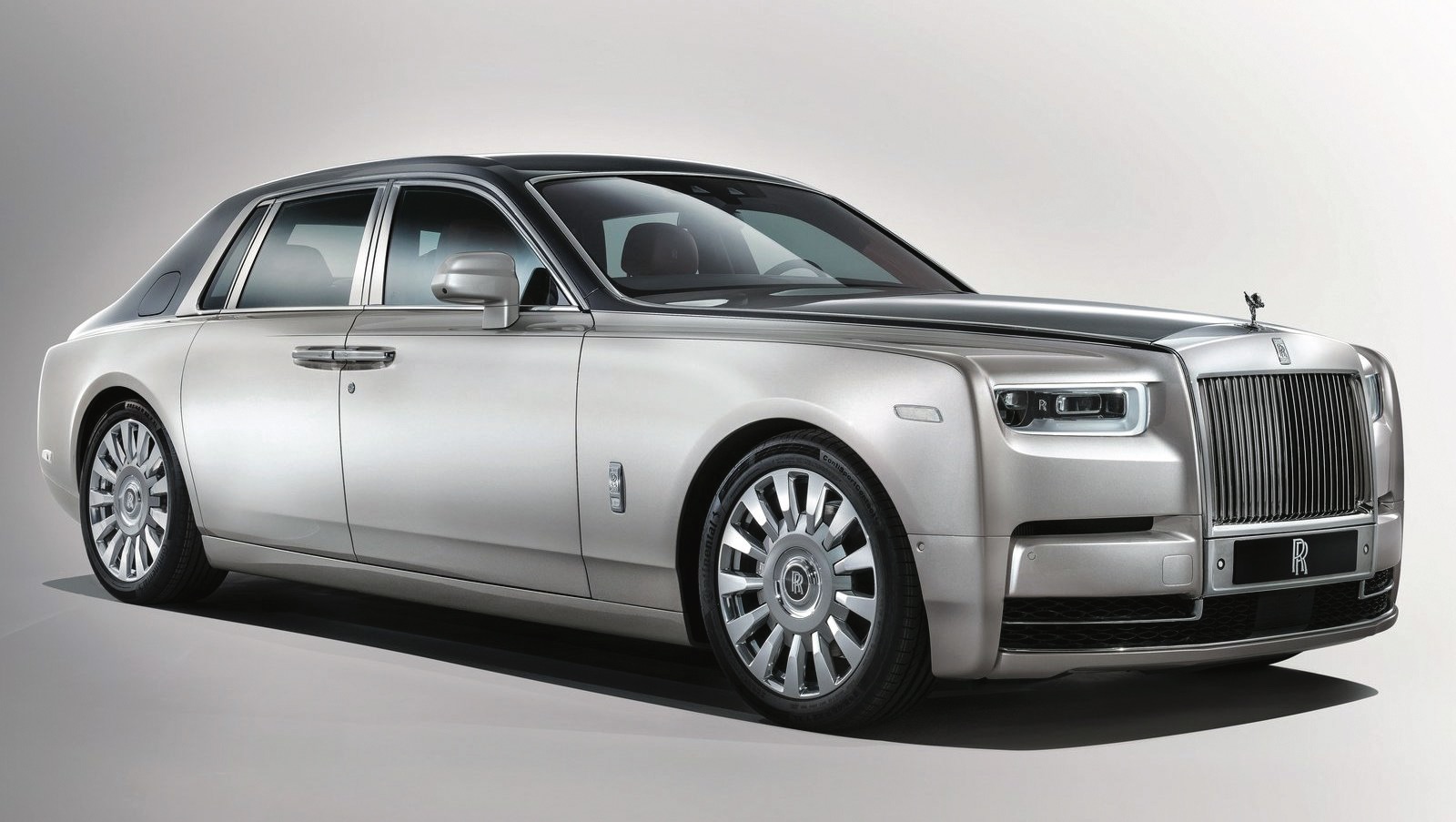 The grandest of all cars that there are, the Rolls Royce Phantom VIII is the absolute best of automotive luxury and intoxicating performance. No car can claim to be more revered than the Phantom, it is simply just not possible.
Engine| Power| Torque: 6749cc| 453bhp@5350rpm| 720Nm@3500rpm
Top Speed| 0-100kmph: 250kmph| 5 Seconds
Ghost Series II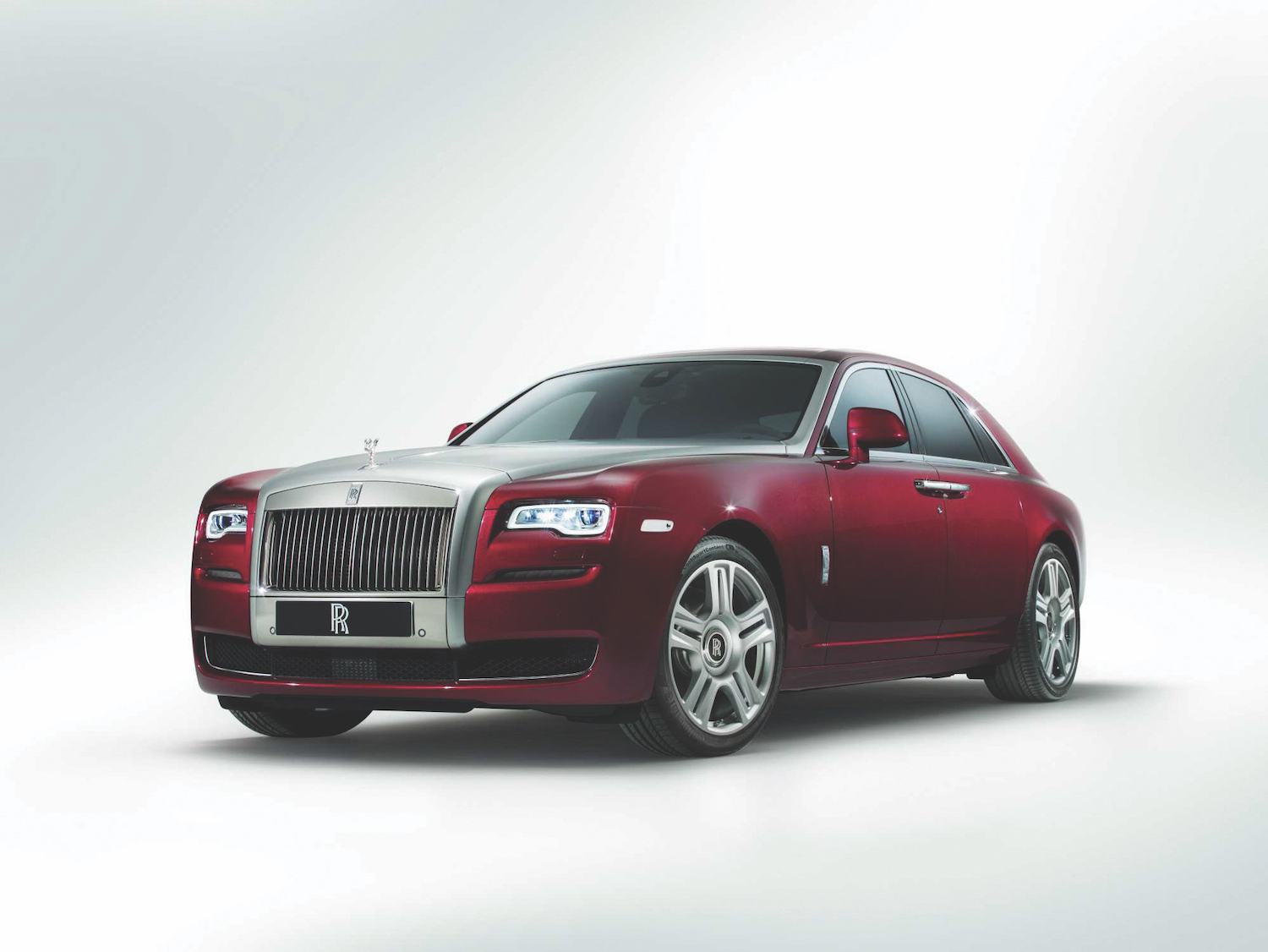 The smaller, much more driver focused Rolls is as enigmatic as you can expect. An immediate awe inspirer there is no way you would be discreet in one.
Engine| Power| Torque: 6592cc| 563bhp@5250rpm| 780Nm@1500rpm
Top Speed| 0-100kmph: 250kmph| 4.7 Seconds
Wraith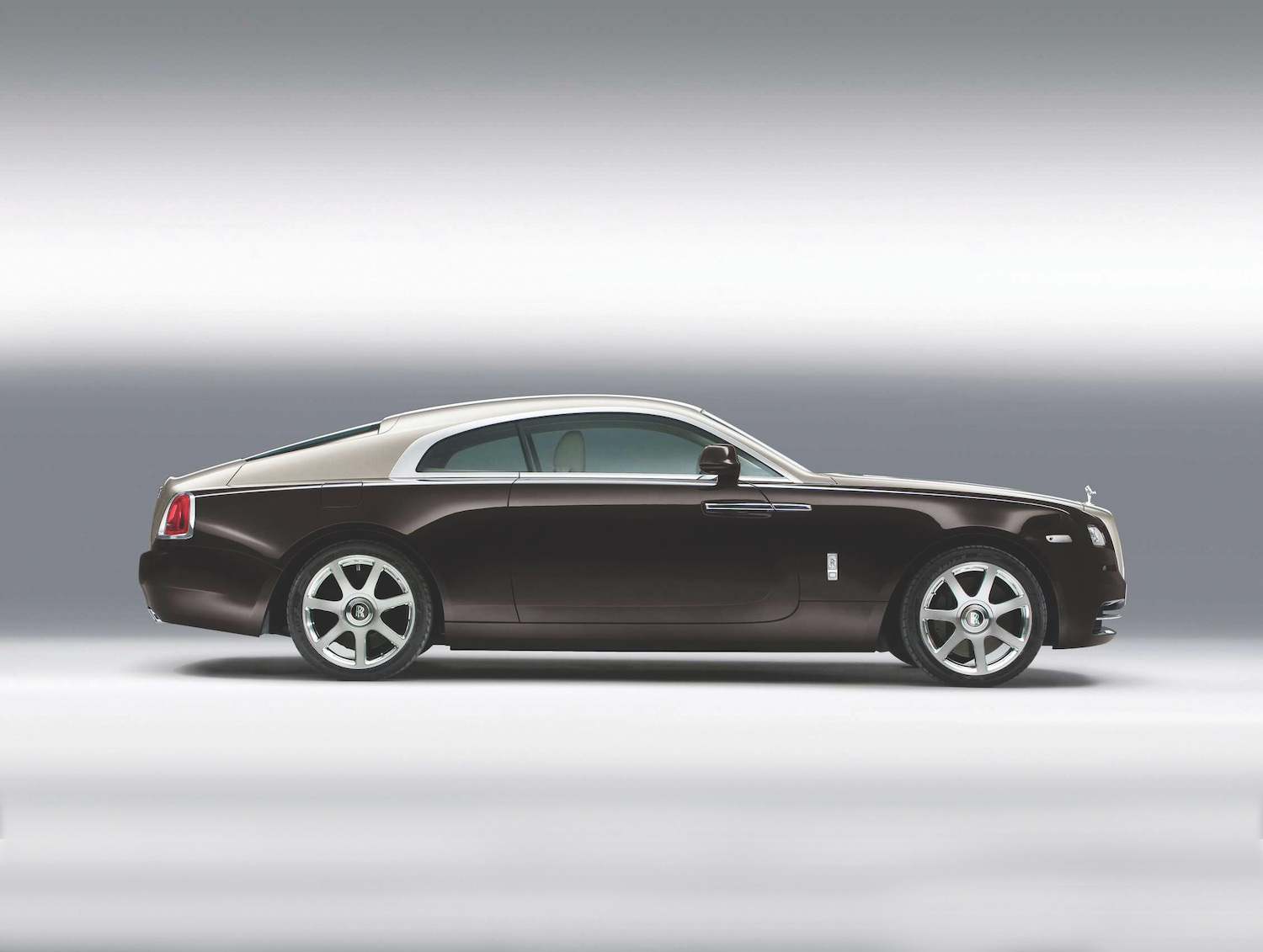 Probably the most desirable two door luxury car out there, the Rolls Royce Wraith is simply stunning, regal and oh so captivating. Behind that steering wheel is the place to be.
Engine| Power| Torque: 6592cc| 624bhp@5600rpm| 800Nm@1500rpm
Top Speed| 0-100kmph: 300kmph| 5.6 Seconds
Cullinan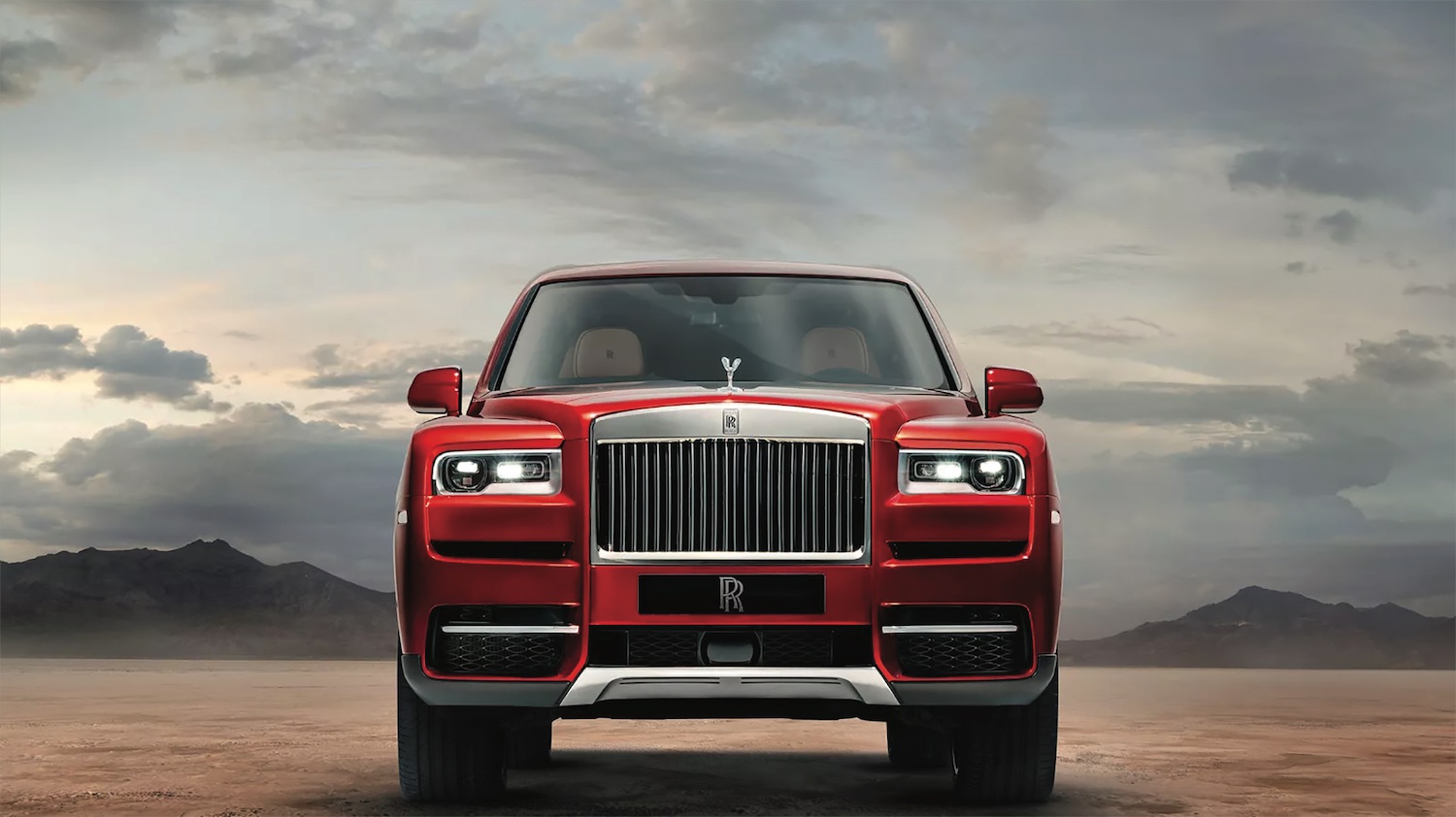 Well, the Cullinan marks Rolls Royce's foray into the world of SUV's. And they have done it in the most Rolls Royce way, in absolute godly level of luxury, that is.
Engine| Power| Torque: 6749cc| 563bhp@5000rpm| 850Nm@1600rpm
Top Speed| 0-100kmph: 250kmph| 5.7 Seconds
CUSTOMER FEEDBACK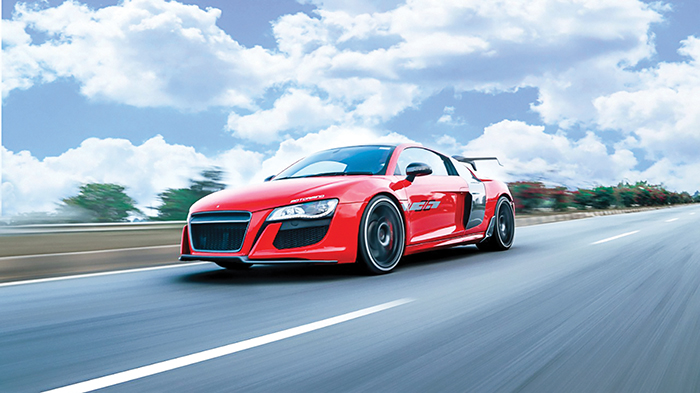 Cars have been my love since childhood. I drive an Audi R8 V10. Has a beautiful-sounding, very loud Larini exhaust system. Rides on forged ADV 1 wheels. Love all the drama that happens in the cabin! Again, I love cars so much that I put my skills to the best use and developed my own styling kit for the R8. Don't like keeping anything stock!
I love the Ferrari 458. The NA V8 for its pure F1-like sound (when clubbed with an Inconel exhaust). That transmission too! Has all the F1 DNA. Pure driving thrills! Should definitely own one soon!
Owning a super car makes you feel like a super hero here in India. It turns everybody's heads. From the young to the old! But what I like the most is the smile it brings on people's faces when they see it. They look at it with so much awe. I sincerely hope everyone who sees such beauties are inspired to do good things in life and live that dream of owning what they love and doing what they love!
About driving around India. It's not so bad at all! And with planned road trips, short or long it's always such a joy driving! Especially in packs! The super car community in India is growing stronger and larger and definitely spreading the passion!  And yes, the track day culture is really picking up in India. Driving in a controlled environment provides the safest and best driving thrills. So more reasons to own sports cars and super cars!
With great fuel comes great performance. And every high performance engine needs the right fuel for it to perform at its full potential. Power 99 does just that! If you are an enthusiast you will really feel the difference a high-octane fuel like Power 99 makes to driving.
– Shahid Haq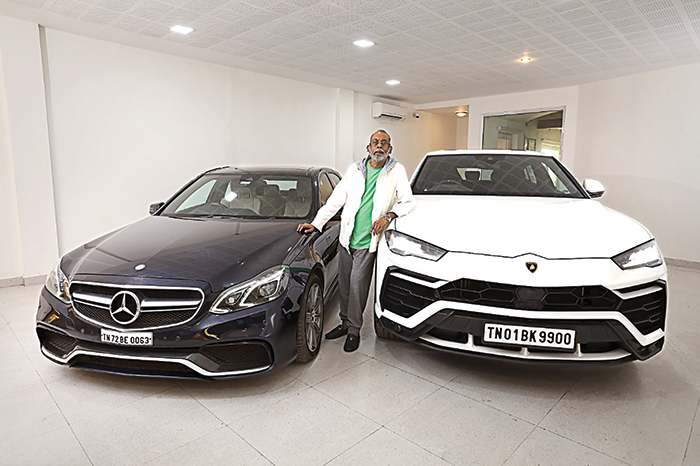 We all love to drive machines that defy physics. And for that reason, my Lamborghini Urus gets a head-start in every aspect in comparison to other high-performance SUVs. It might not be a surprise that I love to drive, but with the Urus, I don't even have to lose my peace of mind over bad roads. And the way it picks up speed is not unlike a range-topping supercar. But despite all that one might wonder if living with such a performance-hungry beast is a challenge in India. The short answer to that is a resounding no! As long as you have access to good roads and fuel that helps the engine run optimally. In my case, Power 99 has been a great companion to the Urus. Not only does it enable my Urus to perform at its peak, with it comes an assurance that the fuel is high-quality — and high-octane, too. Exactly what the Urus deserves.
– VV Venkatnarayan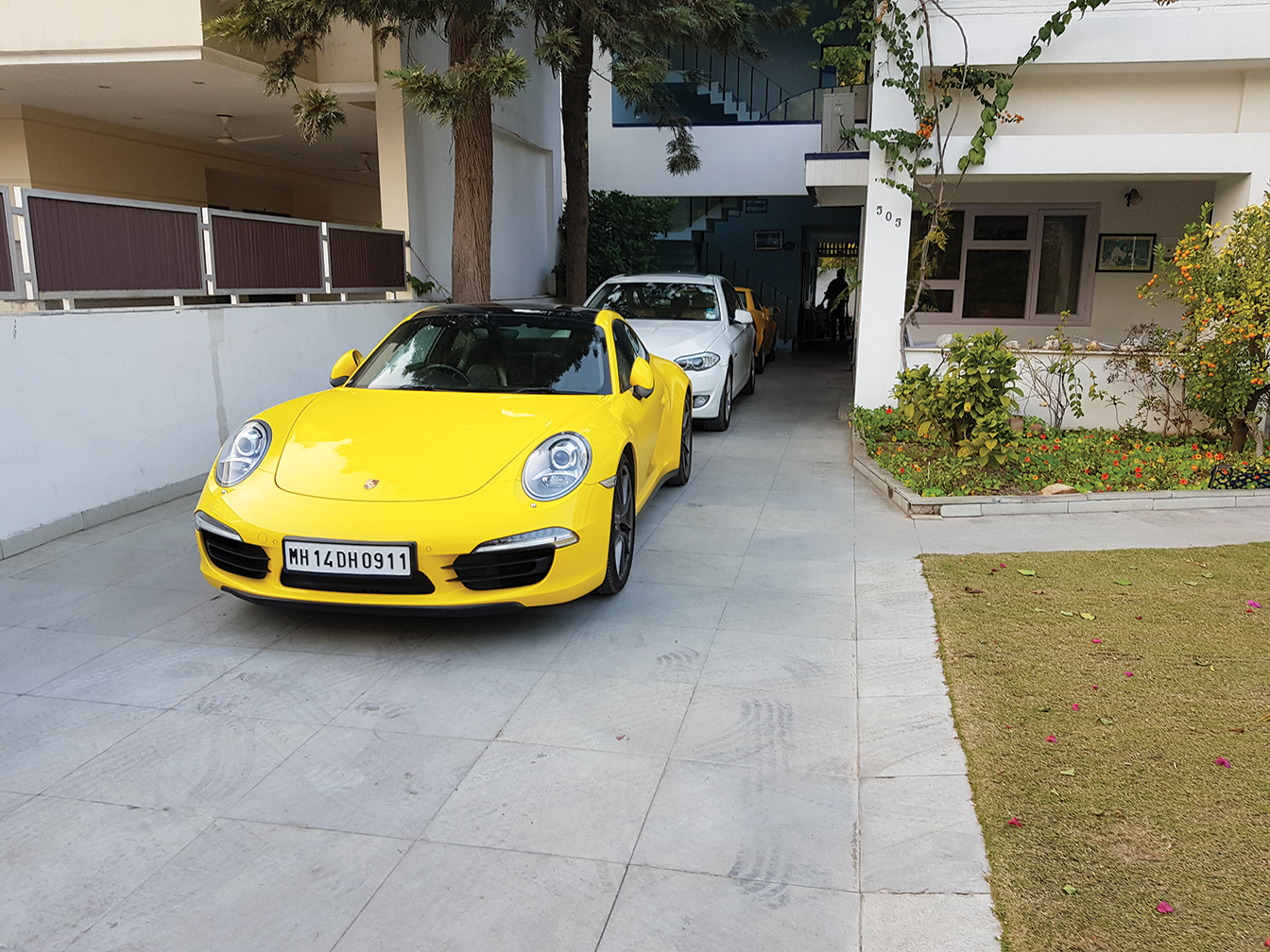 When I was in school I was browsing through my father's copy of a business magazine and came across a double page advertisement. On one side was a small "green car" and on the other page was in small type – 'success' – the car was a 911. So from then the dream was always to own a 911. After my first job with KLM I was able to afford my first car – a Maruti Gypsy. From spending hours at Sion to source cheap parts or fancy accessories or getting a free flow exhaust those were fun days. One of my favourite cars was the Ford Escort with a 1.6-litre petrol engine. Regretfully that was also when I filled petrol (on a national highway) and within a short while understood the importance of what you fill – the petrol was adulterated and my car and me suffered. Finally Porsche was launched in India – but the fuel was not good enough and it was a real dampener. Today with high octane fuels such as Power 99 readily available I could buy a Porsche and run it without having to worry about bad quality fuel. I have enjoyed my 991 – 911 Carrera 4S. The engine runs smoothly and you can fully exploit the powerful, highly tuned engines.
– Gurtaj Kahlon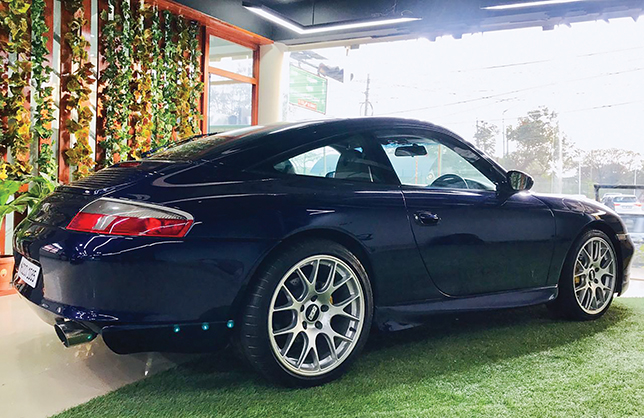 There were times, growing up in mumbai, long American cars, beautiful air-cooled Volkwagens and the quintessential Mercedes plied the streets, providing a visual break to the Kaali-Peeli taxis. Accompanying dad on his international travels and catching wind of Porsches, BMWs, Land Rovers and Datsuns engraved the motoring spirit on to my soul.
Moving to Bangalore and having parking space to my benefit (so far so good) and quick access to the most scenic and beautiful roads around southern India has led me to believe and live a philosophy which clearly dictates #nogaragequeens. The value of an automobile is not realised while squatting in its parking lot. They need and beg to be driven to its best, after all there's a reason the redline figures on the instrument console.
Iconic cars & specific models such as game changers in the automotive world became mainstay at the home garage. These machines either had brilliant design or breathtaking engineering and more often possessed both qualities. Care for the cars is second skin when they are purposefully used regularly on our highways. Breakdown means downtime and the only way I know to bounce out of it is adding genuine parts, optimum lubricants and the best possible fuel available on the market as on date. Power 99 has saved the day for many of us and helped us in extracting better performance from our supercars.
– Vikramaditya Desiappa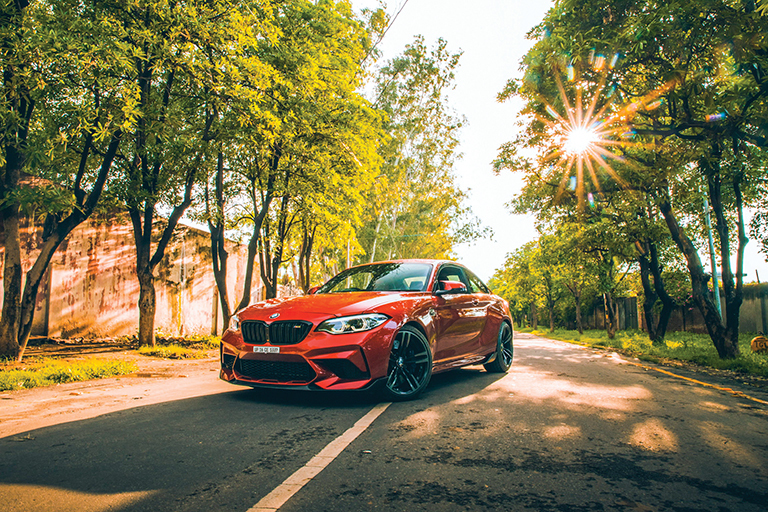 I've had a connection with cars since I was born. I am currently lucky enough to own a BMW M2 Competition. My motto when it comes to cars is simple, 'Pay for the engineering'. Thoroughly engineered cars are always more fun! I see cars as a blank canvas to create something unique, something which is more functional than aesthetic. My favourite car is the Lamborghini Huracan Performante. Every performance car has a minimum octane rating it's supposed to run, 99 octane fuel meets most of them. Availability of Power 99 has been a huge boon for us enthusiasts. It has given my cars power like never before. It helps a performance car run how the engineers intended and beyond!
– Akshay Jain
[The Performance Car Guide was included as a supplement with the September 2019 issue of Motoring World — produced in association with Power 99 by HPCL]