We've been heralding the arrival of electric cars for nearly a decade now, but it seems like 2020 is the year it's finally set to happen. There are already great options for electric vehicles at relatively affordable price points, now it's time for luxury car buyers to get an electric option. And while all the luxury manufacturers have only been toying with the idea of bringing a pure electric car to India, Mercedes went ahead and did it with the EQC 400.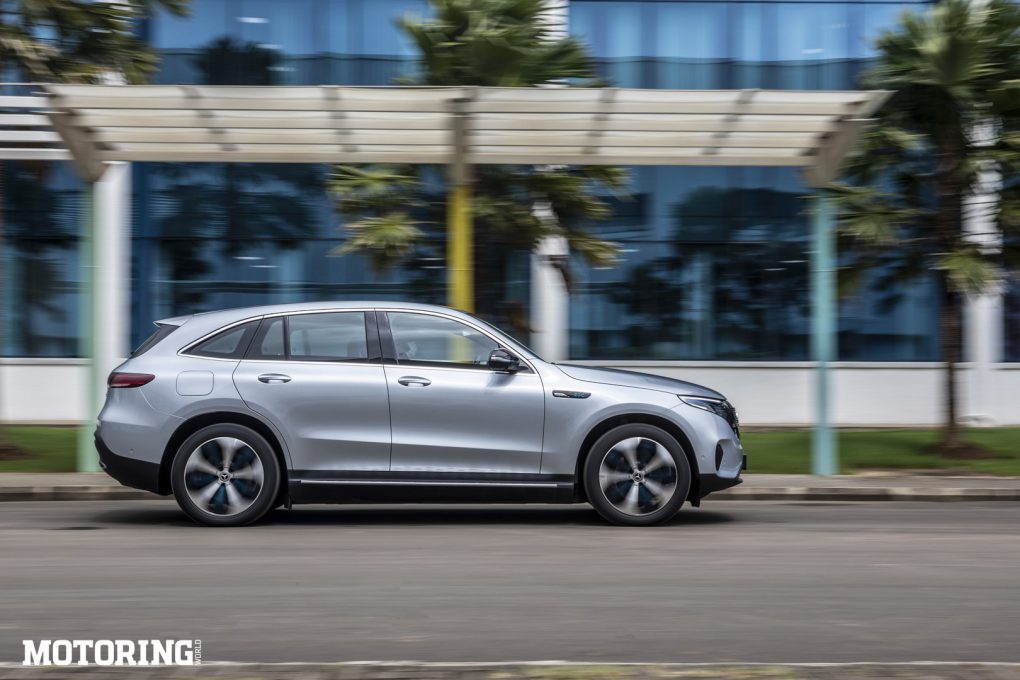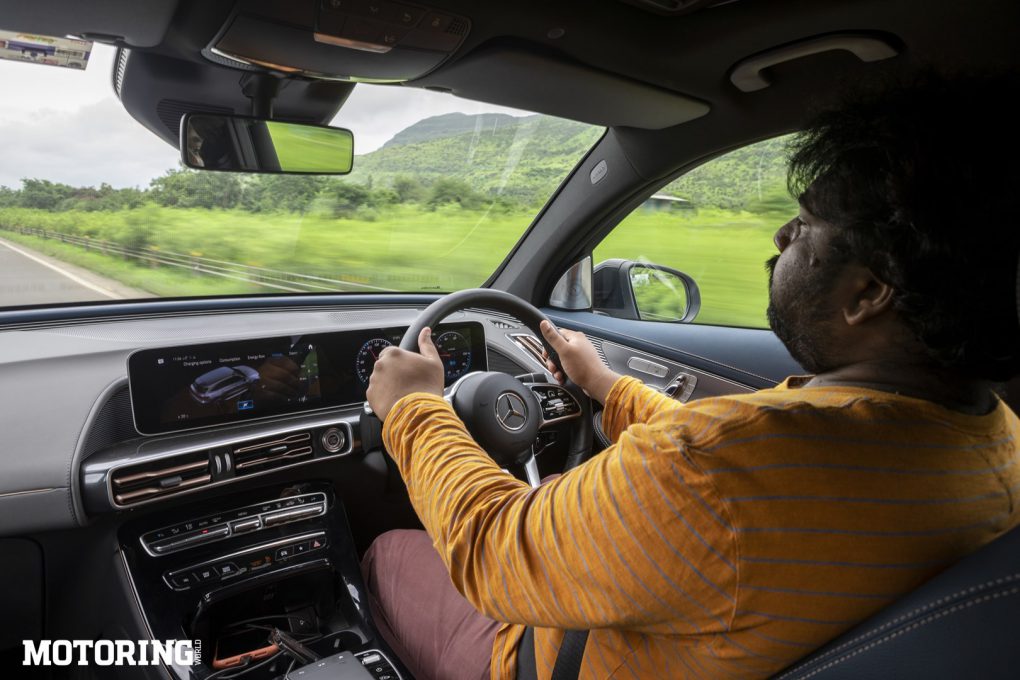 Designing an electric car presents excellent opportunities to experiment, especially for a manufacturer that has a very distinct design language. And I feel like the designers missed the opportunity to create something unique with the EQC 400. Don't get me wrong, the EQC looks thoroughly modern, but for Mercedes's first electric car, I expected something downright futuristic, something that defies all conventional ICE design principles. Nevertheless, the imposing EQC looks like a traditional SUV and still manages a coefficient of drag of 0.27. For reference, that's better than the Porsche 911 and the McLaren F1. It's hard to tell when you're looking at it by itself, but the EQC also has an ever-so-slightly sloping roofline, also to help its battle with the wind, I'm sure.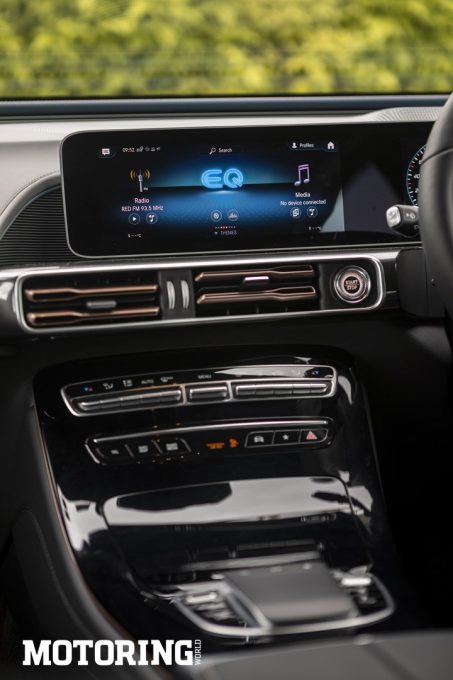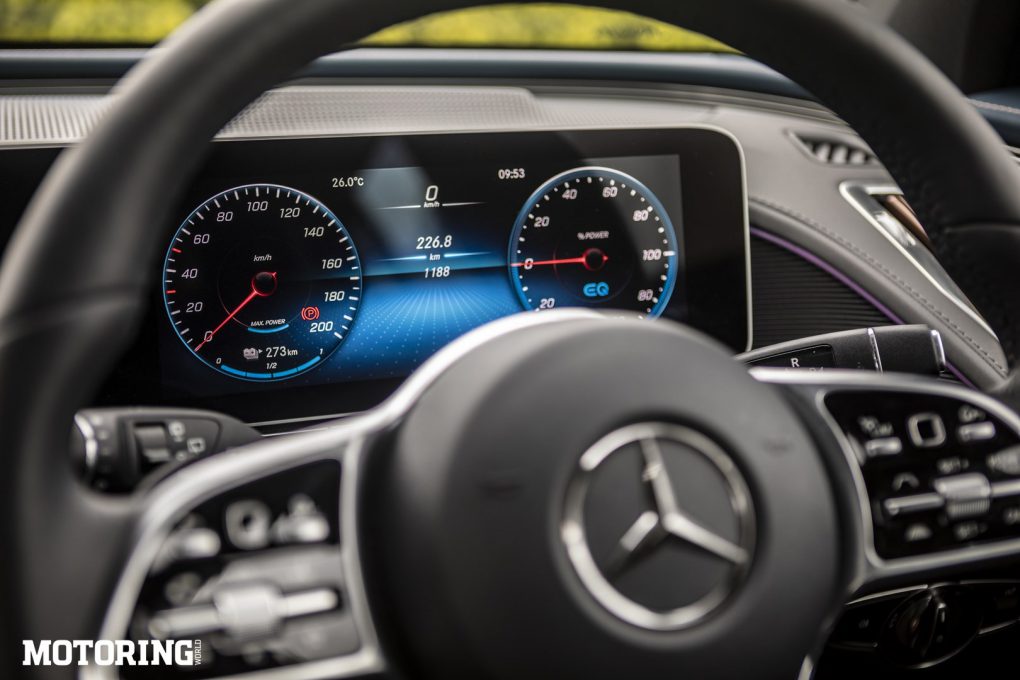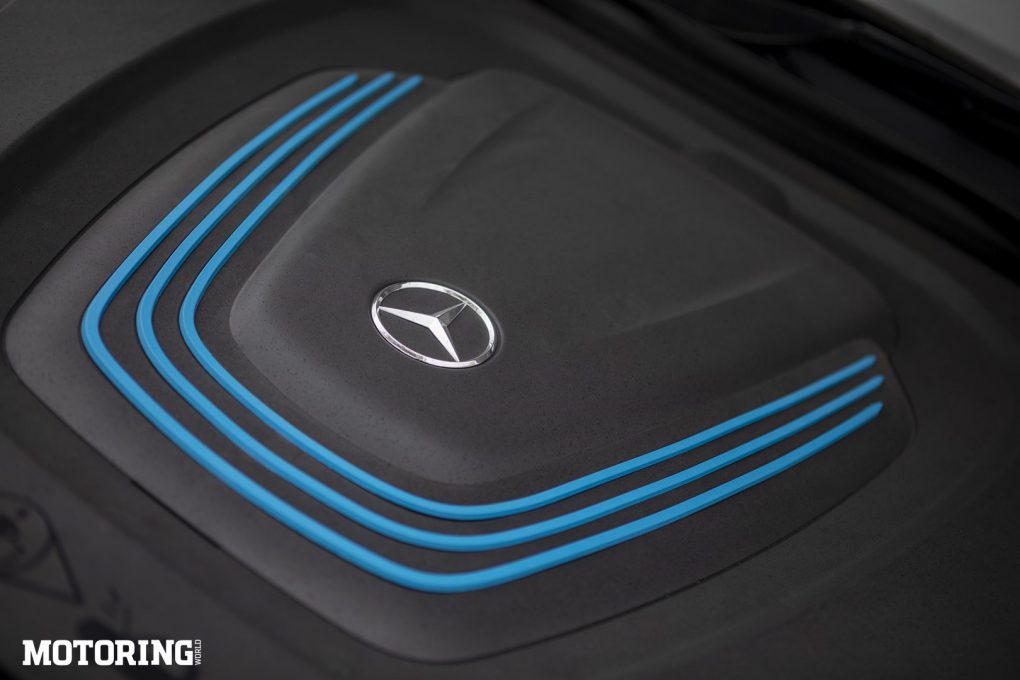 While the car largely looks like a regular Mercedes-Benz from the outside, it's got a unique interior compared to its stablemates. Sure, the large dual-screen digital gauge and infotainment setup is a carryover from other models, as are the latest in safety features, but apart from that everything else in the EQC is fresh. The air-con vents, for example, are shaped like cassette tapes and are finished in rose gold. There's not a hint of wood anywhere inside the EQC, either; you're instead treated to some well-finished metal accents all around. I drove the 1886 special-edition EQC which has additional niceties on the inside like blue leatherette seats with alcantara inserts and a Burmester music system. Rear-seat passengers in the EQC get the luxury of a flat floor and ample underthigh support — something missing from other EV options. Luggage space is good at 500 litres, but unfortunately there's no 'frunk' to store additional luggage. The space under the hood where the engine would have sat is taken up by sensitive electrical components and circuit breakers.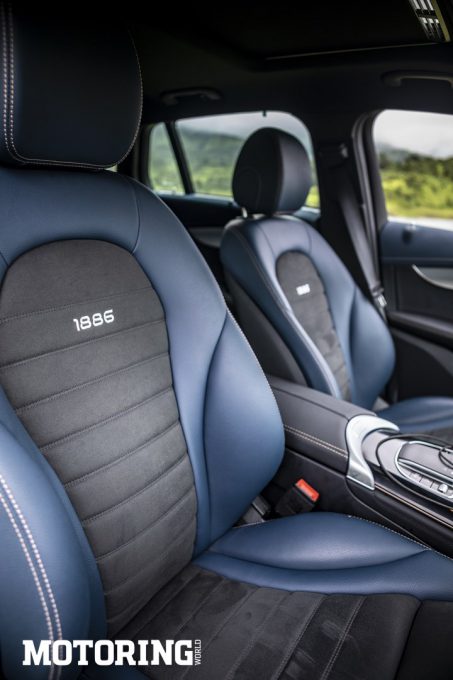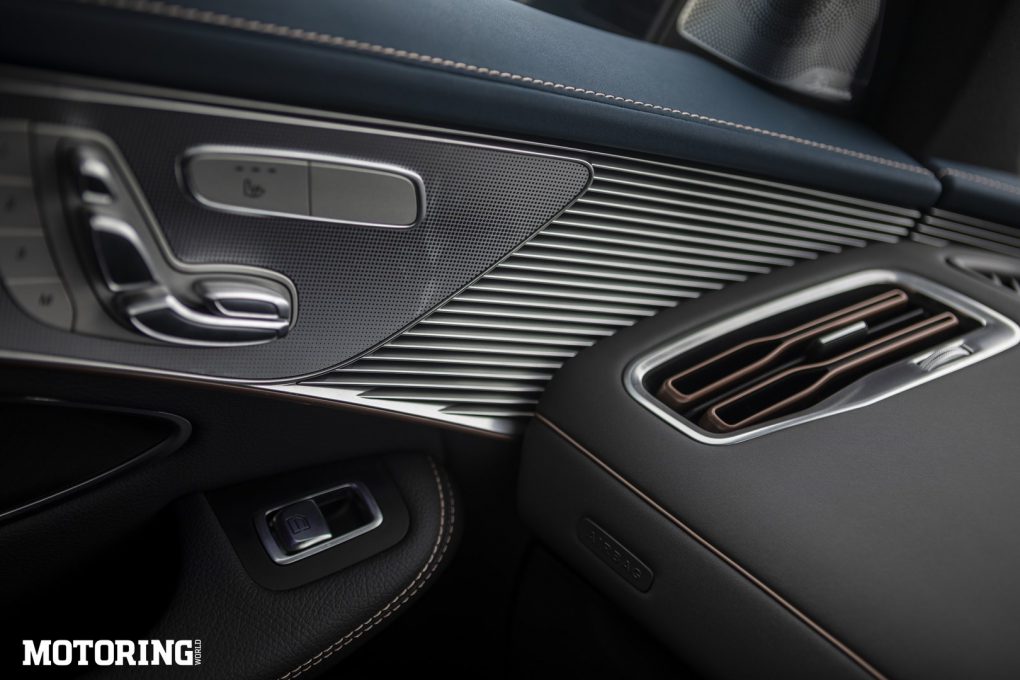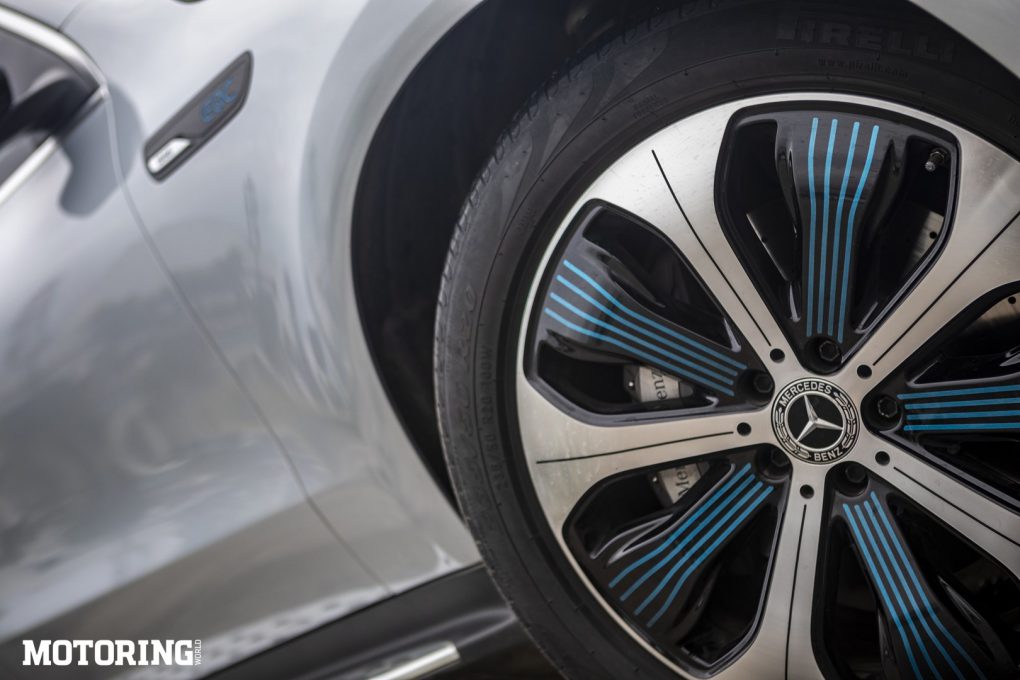 From the driver's seat, the controls are very familiar. You've even got paddle shifters on the wheel, even though there is no gearbox to speak of. The EQC 400 is powered by an 80 kWh battery pack nestled under the passenger compartment sending juice to two asynchronous motors at each axle. Combined, they make 78 kgm of tyre-shredding torque; normally, that would make this quite the burnout machine, but thanks to some grippy tyres and all-wheel-drive traction, that torque is used to propel the 2.5-tonne EQC to 100 kph in a mere 5.1 seconds. I would say it's unreal, but it's beyond that. Driving the EQC around the city, you definitely feel its weight as you come to a stop, but stomp on the silent pedal and it accelerates like it's been shot out of an eco-friendly cannon.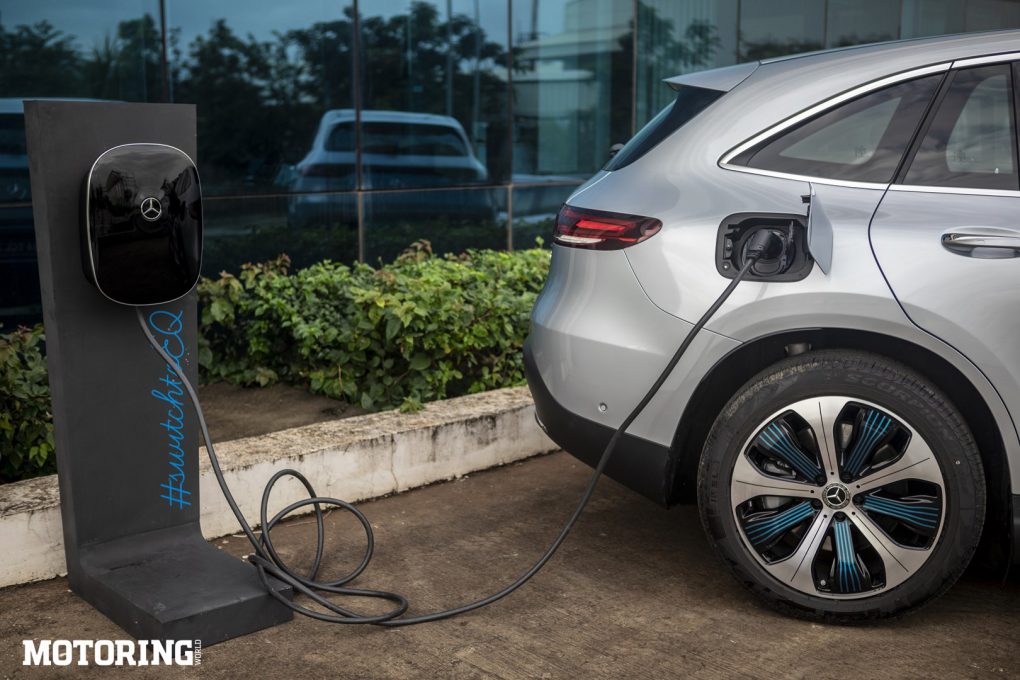 Now, coming to those paddle shifters, the brakes on this car felt quite inadequate to rein in such a heavy car. They're the definition of 'wooden brakes' and lack any feel, but with the help of those paddles and adjustable regenerative braking, it's possible to forget they exist; we've already gotten rid of the clutch, maybe it's time we get rid of the brake pedal as well. For a majority of my drive, I was playing with the paddles to set the optimum amount of braking so I never had to actually touch the brake pedal, and I have to say it's pretty convenient. The brake lights turn on when you are in the most aggressive regen mode as well, because the car decelerates just like it would when you apply the brakes.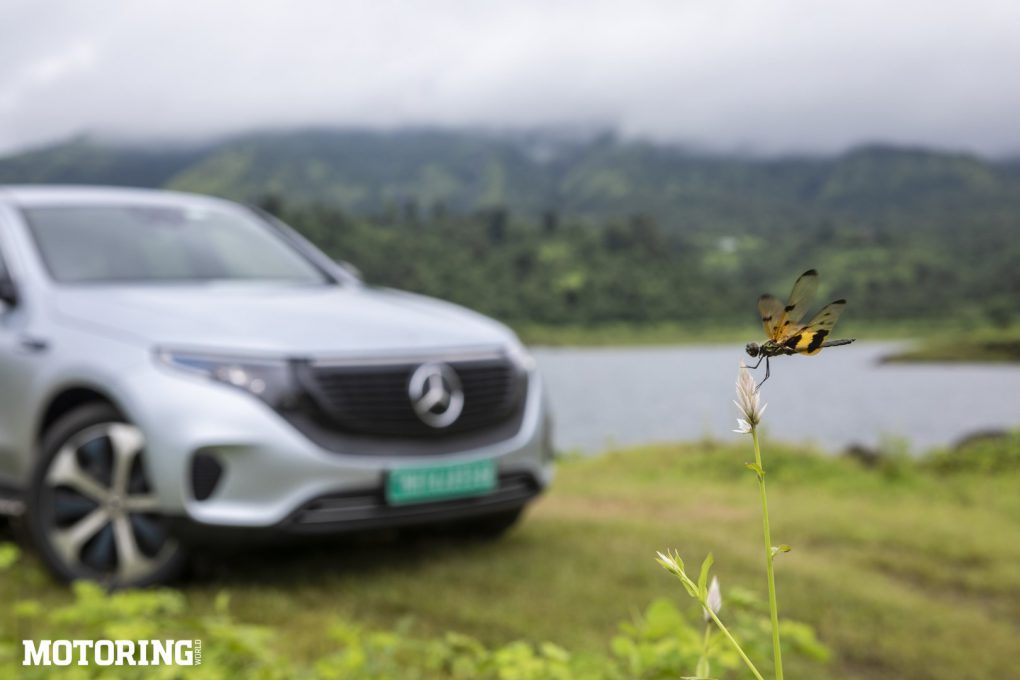 The EQC 400 is an extremely silent experience, as you'd expect. That silence is only broken by the underbelly scraping on speed breakers. To maximise space inside the passenger compartment, Mercedes has plonked the battery pack under the floor of the car and that significantly reduces ground clearance. The battery is braced well and can handle impacts, so it's not much of an issue, but it's still unnerving to do the crab walk over speed breakers in an SUV. If you can get around that issue, the EQC handles very well for its size and weight. All the mass is centralised low down and you're left with a very responsive chassis. Nimble, it's not, but it will track true and hold a line when you ask it to. The ride quality is good too, but you'll have to slow down for the really rough stuff anyway for fear of scraping the underbody.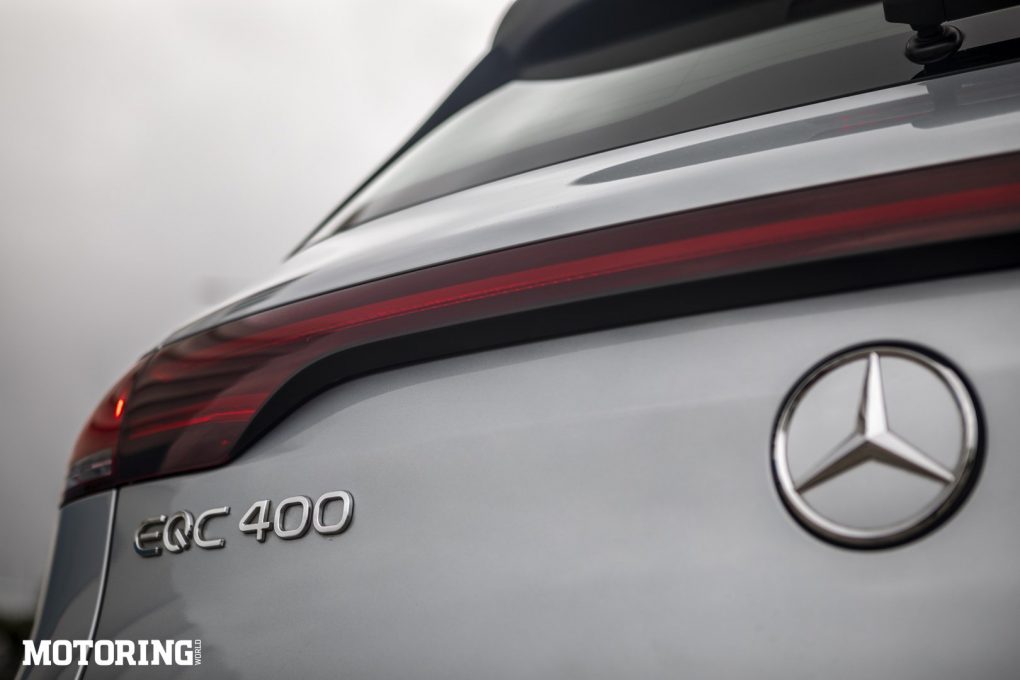 The Mercedes-Benz EQC 400 4Matic is a car built on a compromise, not one built on a dedicated electric-car platform since it shares its underpinnings with the GLC-Class, and it's a straight CBU that doesn't have any considerations for our road conditions. Despite these drawbacks, Mercedes and the EQC manage to impress. The car is only half of the electric-car equation and Mercedes won't let you buy one until someone comes home to verify that, indeed, a wall charger can be installed at your residence. There's also an app that analyses your current usage and tells you if you are ready to switch over to an EV. And when you're ready to make that switch, the EQC 400 is the electric car to get. It's silent, engaging to drive, luxurious, and has a real-world range in excess of 400 km. What's not to like?!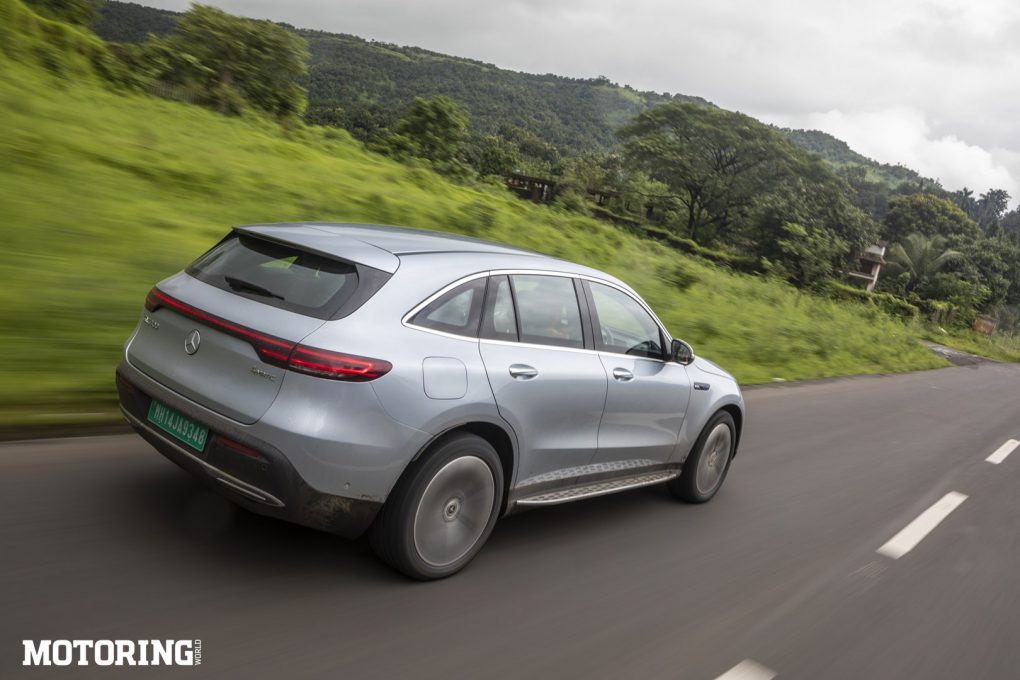 AUTODATA
Mercedes-Benz EQC 400 4MATIC
POWERTRAIN
Battery: 80 kWh
Max power: 402 bhp
Max torque: 78 kgm
Range: 450 km
TYRES
F: 235/50 R20
R: 255/45 R20
DIMENSIONS
L/W/H (mm): 4761/2096/1624
Wheelbase: 2873 mm
Kerb weight: 2425 kg
PRICE: Rs 1.04 crore, ex-India (Updated on 5th June 2021)