Photographs by Vishnu G. Haarinath
It takes daring to commit to this segment. For whatever it's worth, no one seems too bothered about executive sedans at this point. The Honda Accord and the Skoda Superb once dominated this arena, but they've since been forgotten, mainly because of the advent of newer niches below and above them. That's not to say that manufacturers aren't trying; Honda's new Accord Hybrid allotment for India is pretty much already spoken for, however small the allotment may have been, and the new Skoda Superb very much lives up to its name. When I had a chance to have a go in it, I had nothing but nice things to say, and while the numbers may not back it up, Skoda has every right to be happy about the way the car's done.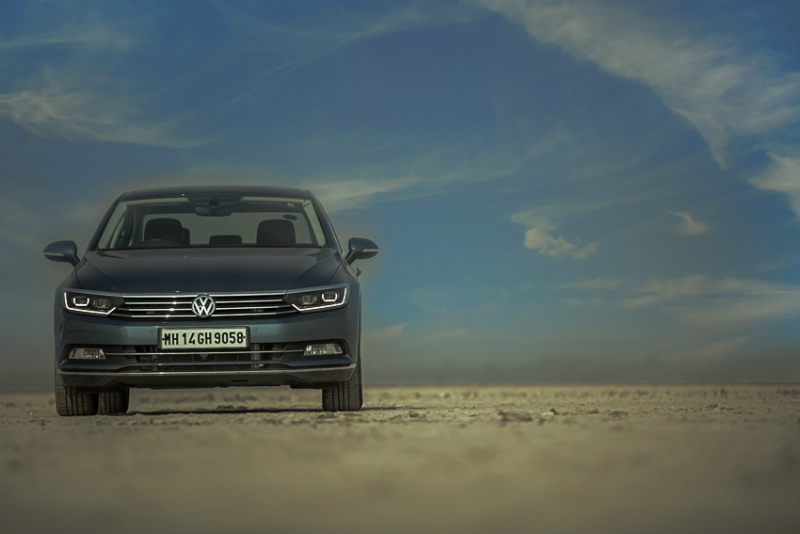 Which brings me to the other contender here and the subject of this story — the Volkswagen Passat. This new one's just gotten a taste of Indian soil and not to make this sound typical, but the new Passat is just what you'd expect it to be. It's sharp, refined, immensely practical and it has the right drivetrain powering it. It's something that you've come to expect from Volkswagen's cars nowadays, really, and the new Passat is a brilliant case in point.
I'll elaborate. One of the best things about the Passat is the way Volkswagen's made it feel like it's thoroughly modern. The sharp cuts and creases around the body all scream its mature sophistication out, and I, for one, think it looks spot-on. The people buying the Passat aren't looking for flashy. They're in the space for something that will parade them in dignity, all the while lauding their accomplishments. The Passat does just that. You get a sense that anyone sitting in it is distinguished and important enough to go in for something that reflects it on the move. This, of course, doesn't count the time people spotted me in it, because distinguished and important are two traits that not even the most senile would associate with me. But I digress. The point is that the Passat's styled in such a way that you never feel like it's trying too hard. It just has the right proportions.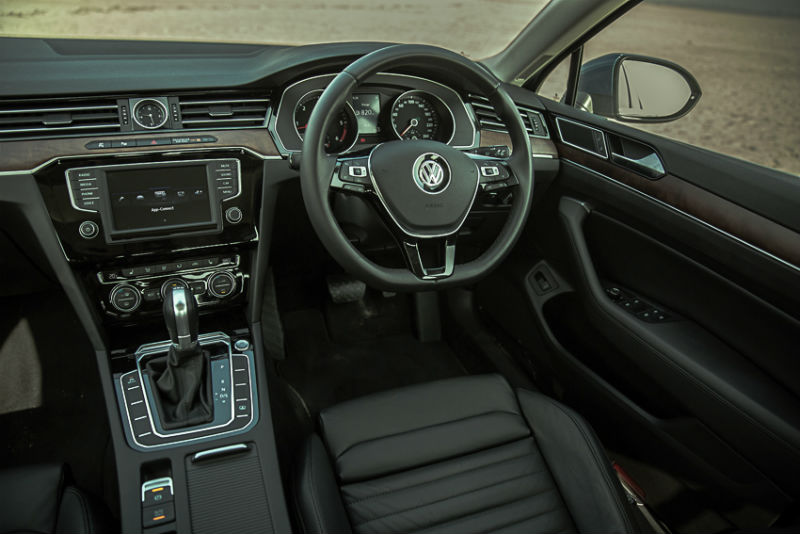 It's a theme that's prevalent even on the inside. There's just the right amount of classy materials that feel good to the touch, there's enough tech to keep the most fidgety satiated for a while, enough safety kit, enough room, enough stitched leather… you get the point. And just like the outside, at no point do you feel that the Passat's cabin is trying too hard to please you. It just does it effortlessly. The seats are plenty comfortable, the audio system isn't overbearing, the dash has plenty of feel-good-to-the-touch materials, the instrument cluster reminds you that this is a no-nonsense German effort… you get the point, again. There honestly isn't much to complain about in this car, really.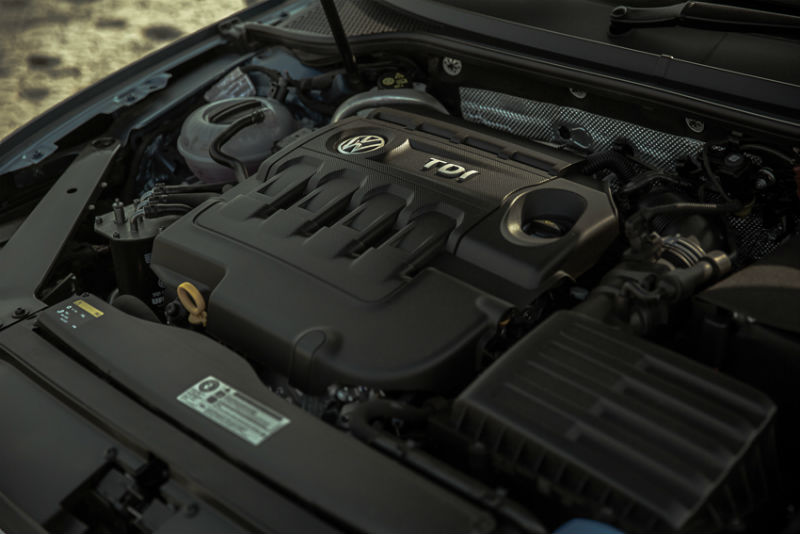 When you come to the heart of the matter — the engine — it's, once again, what you'd expect. the 2.0-litre diesel I'm driving is the only one that Volkswagen will sell the Passat with for now, and there are zero complaints in that regard. It's one of the smoothest, most refined, punchy and generally-terrific-all-round engines in the market today, and it's a perfect fit for the Passat in that sense. It makes 175 bhp and 35.6 kgm, and all that power is routed to the front wheels via a six-speed DSG that's as smooth as Kenny G in a dingy bar. I'll be straight with you — this is not a car you rag to the edge of its limit. I like that ability in my cars, but that's not something that's present here. Is that a bad thing? Absolutely not. That's not what the Passat is meant for. It's meant to be mature and sophisticated, like I mentioned earlier, and it manages that, no questions asked. Does that mean it's not quick? Far from it. It's just that it gathers that pace in a very dignified manner, one that'll do the gentleman sitting in the back proud. Were he to ask the chauffeur to take the day off and do the deed himself (as I believe everyone should), I think he'd be equally happy. The steering, while not the most responsive, feels enough for the task at hand. It's good enough to ensure that you manage everything you set out to do (as long as that doesn't involve smoking that RS7 you just met at a traffic signal), and that, like I said, is what's expected of it. It rides as though there isn't meant to be any hurry in the world, which essentially means that it irons any and all irregularities on the road. It corners, sure, but don't be silly and push it harder than it should be pushed. Getting something this classy out of shape should be considered the highest dishonour (guilty!).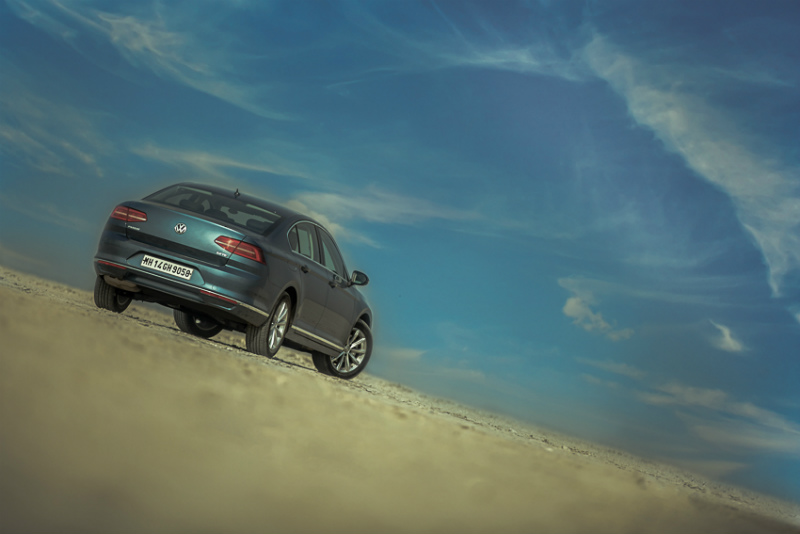 It's just good at… everything. I don't remember being this impressed by even the Skoda Superb, and I very nearly called it (my own) car of the year. So what exactly are you supposed to write when a car as good as this comes along? It's genuinely a lot harder for us to write something substantial when there's not much to pick on. Conversely, it's a lot easier for us when the list of atrocities is a mile long, but that's a topic for another day. The point that needs to be remembered here is that the Passat is a nine on 10. It's very nearly the car to have for any and every occasion. You could poke your head out and say that it could do with a bit more power, and that it could be made more lively around the corners, but then you run the risk of me tracking you down and scribbling the word 'Idiot' on your forehead with a permanent marker while you're asleep.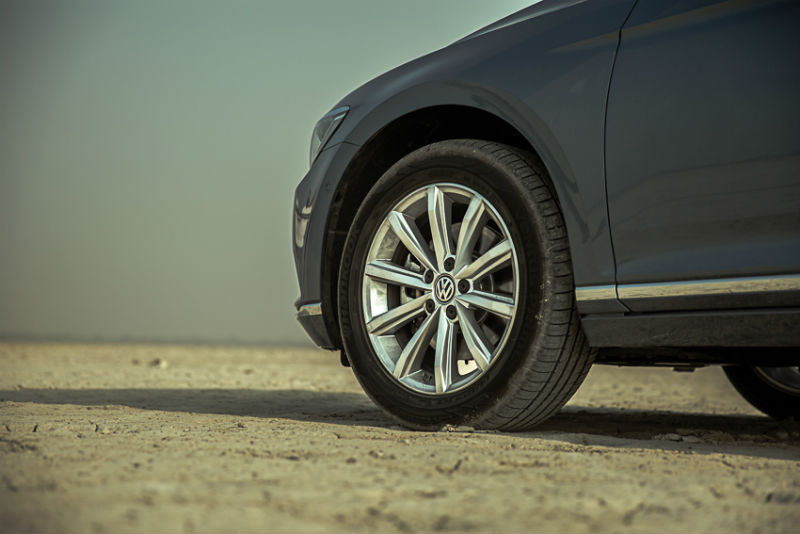 I will say this, though. For all its perfection, the reason I'd give the new Passat a nine on 10 and not a full score is because of one fundamental thing that I expected it to have. It doesn't, though. Throughout my near-500 km drive in it, I kept trying to establish a deeper connect with the car. I repeatedly tried to decipher whether there's more than just wires running along its length, but there isn't. It's a very crucial thing for a car to have — a soul. Something that speaks to you every time you're in the car (and some times even when you're not in it, in a non-creepy way, of course). The Passat just seems to lack that character for some reason. It's a little too clinical and a little too perfect to be true. It's a beautiful car, and I can guarantee that it will be a lovely machine to live with on a long term basis, but would you shed a tear for it when it's time for it to leave your garage at the end of five years of ownership? I have my doubts, really…
Have a look at more photos of the Passat in our detailed gallery here.