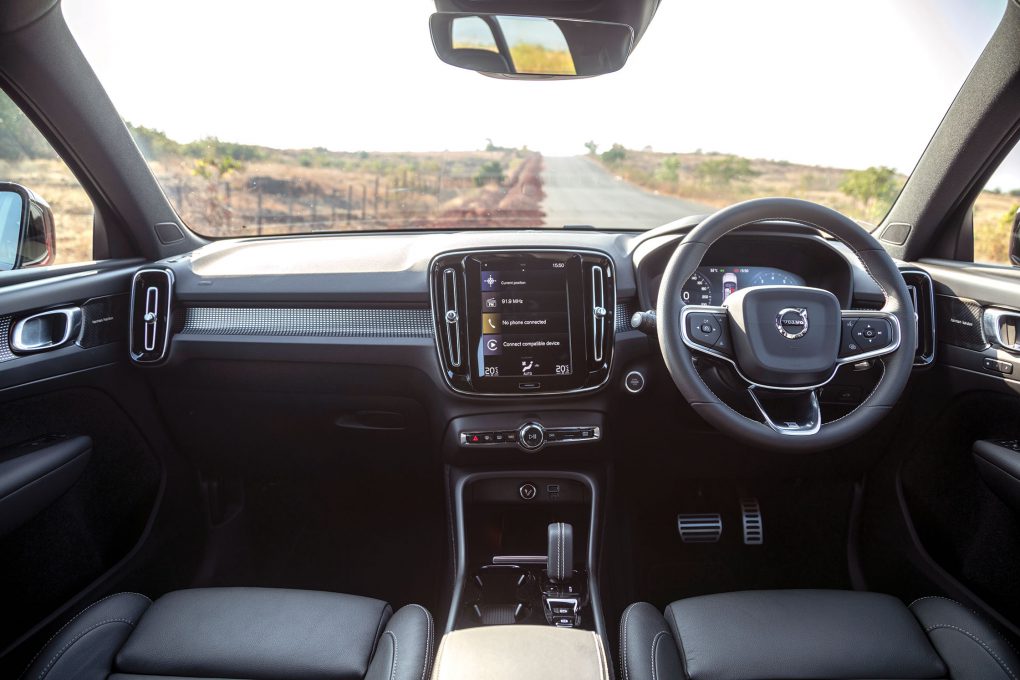 If you're in the market for a compact luxury SUV, you have a few options to choose from. Of these, the Volvo XC40, seen here in the red and black dual-tone paint job, is the one that manages to stand out in a sea of grey SUVs. Yes, you've seen this SUV in these pages before, but it now comes with a petrol engine. Correction — it now only comes with a petrol engine. The diesel power plant has been replaced with a BSVI-compliant 2.0-litre four-cylinder turbo-petrol engine. Let's talk about that, shall we?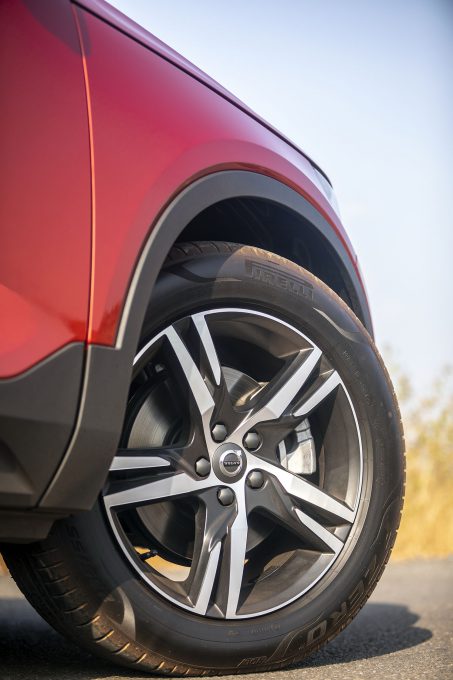 Prod the start button and the 1969cc engine comes to life, settling into a quiet idle. It's a little noisy on the outside, but none of that makes its way into the cabin. At least not at idle. As you accelerate past the 3000-rpm mark, some engine noise starts to creep into the cabin and it gets louder as you near the redline. That's all right, though, because you don't really want to spend too much time near the redline anyway; the engine makes good useable torque low down in the rev range as well as in the mid-range, but fizzles out as you near the redline. You won't be pushed into your seat violently as boost builds up, but instead you have torque available every time you press the accelerator.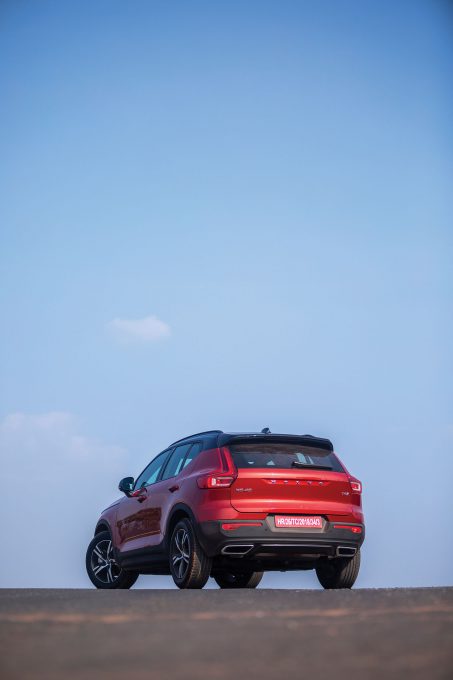 An 8-speed automatic transmission now sends power to the front wheels; all-wheel drive has also been nixed from the spec list. The engine makes a little over 30 kgm and the transmission has absolutely no problems putting that to the road. The only niggle is that the transmission is slow to respond and doesn't downshift when you want it to, even in the most responsive drive mode. Despite the lack of all-wheel drive, the XC40 has an off-road-specific drive mode. Not that you'll use it very often.
Inside, the wild orange trim has been replaced with more sedate all-black interior, but quality is still excellent. The 9-inch infotainment system controls most of the vehicle functions and it is as responsive as a smartphone. Oh, and heated seats are also missing from the options list this time around, so you might miss it for the one month of a year when you might use it. The entire suite of driver-assist systems are present, of course, but most are too good for our roads. If you don't pay attention, the lane-keep system might tug you into an imaginary lane. Overall, the XC40, now priced at Rs 39.9 lakh, 
ex-showroom, is one of the best options in its segment and the new engine only adds to its allure.
AUTODATA
Volvo XC40
POWERTRAIN
Displacement: 1969cc, I-4, turbo, petrol
Max power: 187 bhp
Max torque: 30.5 kgm
Transmission: 8-speed, automatic
TYRES
F/R: 235/55 R18
DIMENSIONS
L/W/H (mm): 4425/1836/1652
Wheelbase: 2702 mm
Ground clearance: 211 mm
PRICE: Rs 39.9 lakh (ex-showroom, Delhi)