Photographs by Kyle Pereira
There's a quiet revolution going on at Volvo India right now. I'm going to take the liberty of speaking on its behalf when I say that the future's bright. Look at how it's progressed: from being a relatively unknown brand in the luxury space, it's built itself up to the point that you'd be downright foolish to not consider Volvo along with the rest of the Germans and the Japs. And I honestly believe that we're all the better for it. I've been blown away by some of Volvos cars recently. It's no secret that it makes some great machines abroad, but India's only recently benefitted from that undeniable lineage, and that's just fantastic for us. I won't delve into its lineup here because, well, that's not the point of the story, but the fact of the matter is that very few have gotten me as excited as what you see on these pages. Welcome the new XC40 with open arms, 
then, people.
What is it, though? Simply put, it's a direct answer to the BMW X1, the Mercedes-Benz GLA and the Audi Q3. It's the first SUV to be based on the CMA (Compact Modular Architecture) platform, and Volvo's pretty chuffed about that, so I thought I'd mention it here. It's a big deal for it because it'll form the basis of a bunch of new cars coming up in the future, and if the XC40 is any indication of things to come, I'd say bring it. Fast.
Where it scores tremendously is in terms of aesthetics. The XC40 makes for one heck of a pretty luxury SUV, and even though this isn't a comparison (yet), I do believe that it's the best looking one of the lot. Thankfully, it doesn't quite look like a shrunken XC60. The whole 'family-look' approach to manufacturer's designs isn't something I'm onboard with.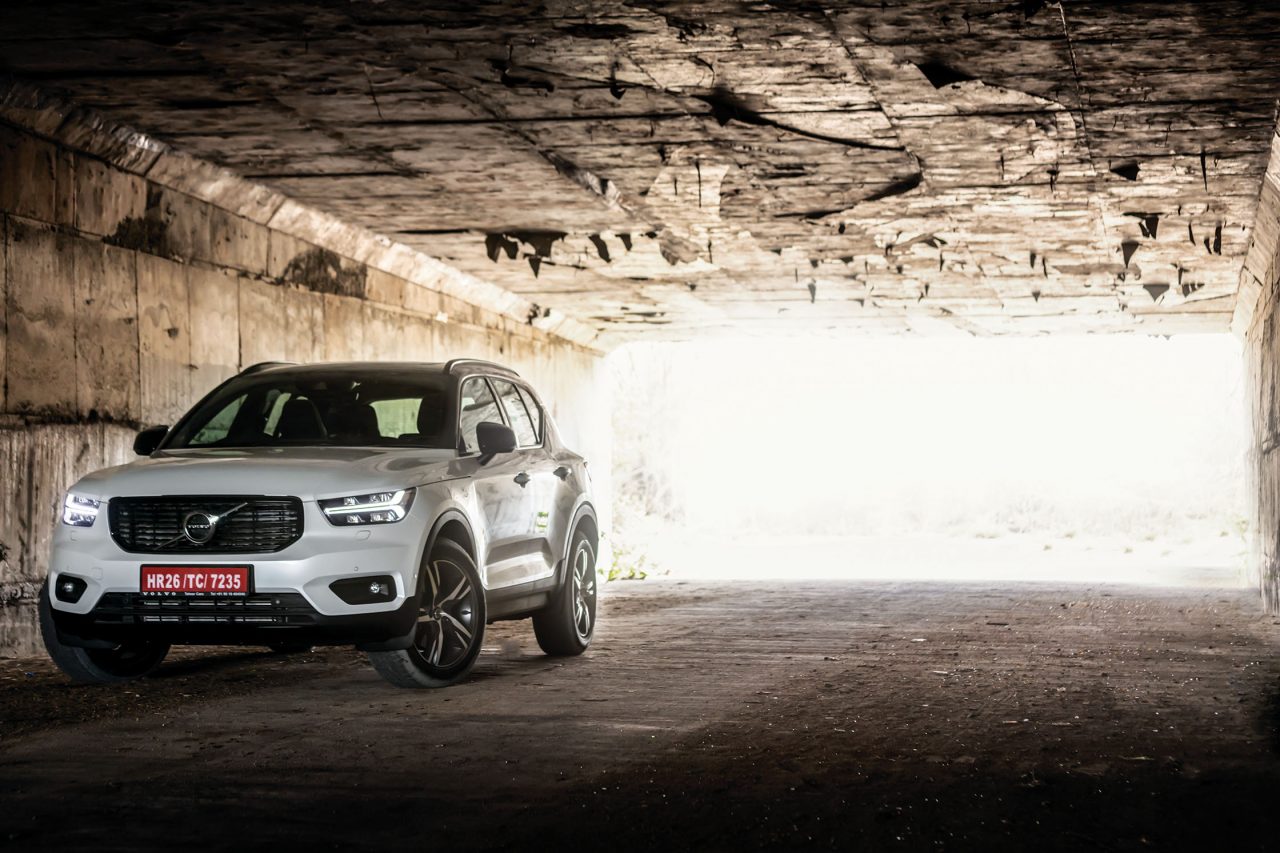 Volvo will only bring the XC40 in a fully-loaded R-Design trim to start with when it launches in the first week of July, and that means you get a whole load of interesting kit, which I'll enlist a bit later. For now, the XC40's got me sold simply by the way it looks. And like it or not, this segment needs a good kick in the aesthetics department. This trend gets carried over into the interiors, too. It's a typically-Volvo design that's dominated by a large touchscreen in the centre that controls most of everything to do with infotainment and driving aids. This helps reduce the button count on the centre console, and I'm a big fan of that. Less clutter is always a good thing. I'm even highly appreciative of just how simple Volvo has made the user interface. Even the slightly challenged of the lot will be able to navigate their way through the functions with ease. To the right, there's a chunky steering wheel and a lovely instrument cluster behind it that's legible, clean and highly effective at displaying just the right amount of information. The seats themselves are really cosy and comfortable, and they'll be ideal for long trips and short ones alike. And since this is the R-Design, which is the fully-loaded spec, you get a whole load of features like radar-assisted blind-spot assist, lane-keeping assist, adaptive cruise control, and even autonomous braking. Brilliant. We had a go with experimenting these features on Hyderabad's lovely outer ring roads, and they work just as advertised. It's going to take some doing to convince people out of features like these. It'll even park itself, and there are a host of other features that you'd expect like traction control, hill assist, an array of airbags and a sweet-sounding Harman Kardon sound system.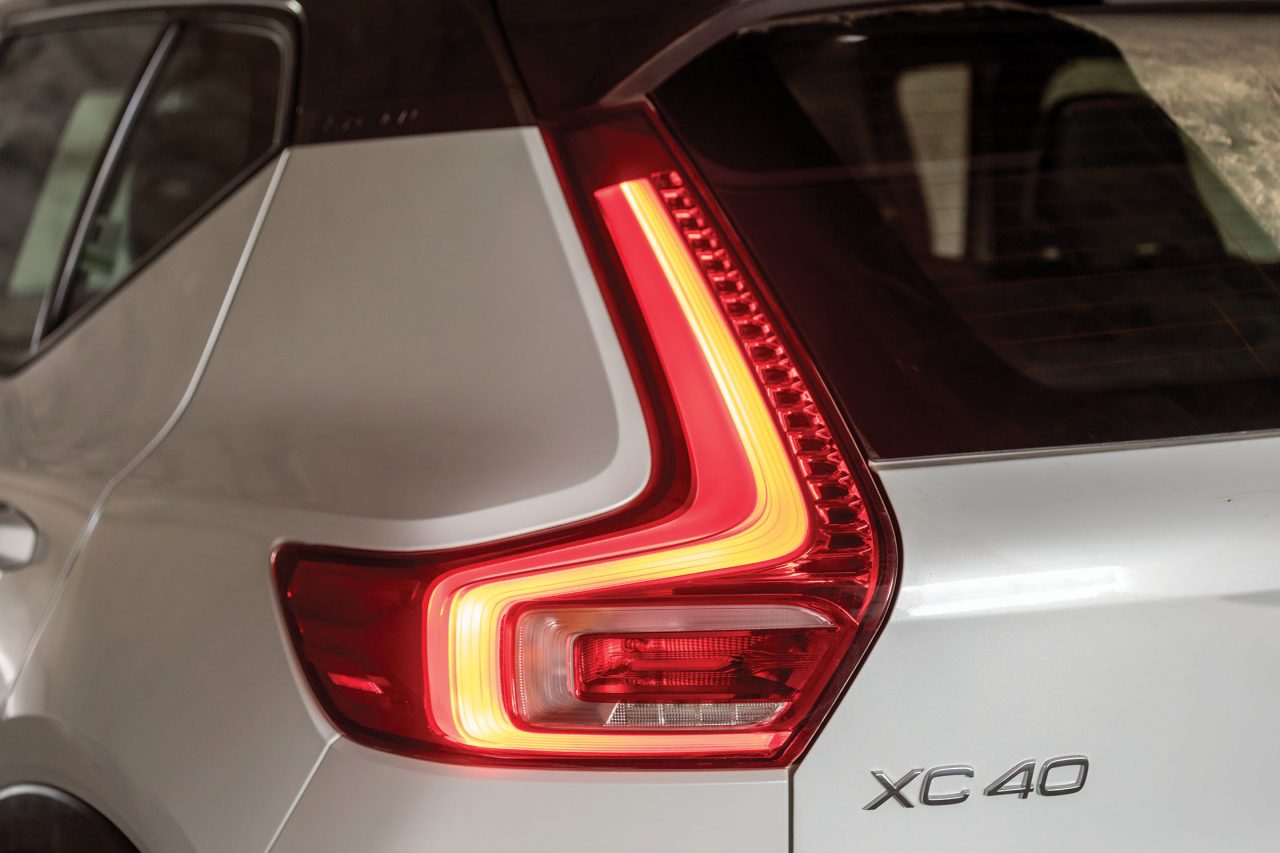 As for the way it drives, well, it's not the most enthusiastic of the lot. Like I mentioned, the XC40 comes with a 2.0-litre turbodiesel that puts out 187 bhp and 40.7 kgm, which is more than enough for the daily grind and the occasional highway trip. It's mated to an eight-speed auto that's fairly quick in most events, save for when you're in an absolute hurry, and this isn't exclusive to the gearbox. The engine, too, doesn't like to be rushed. It's no laggard, but you're constantly reminded of how it just feels a lot more comfortable at sane, cruising speeds.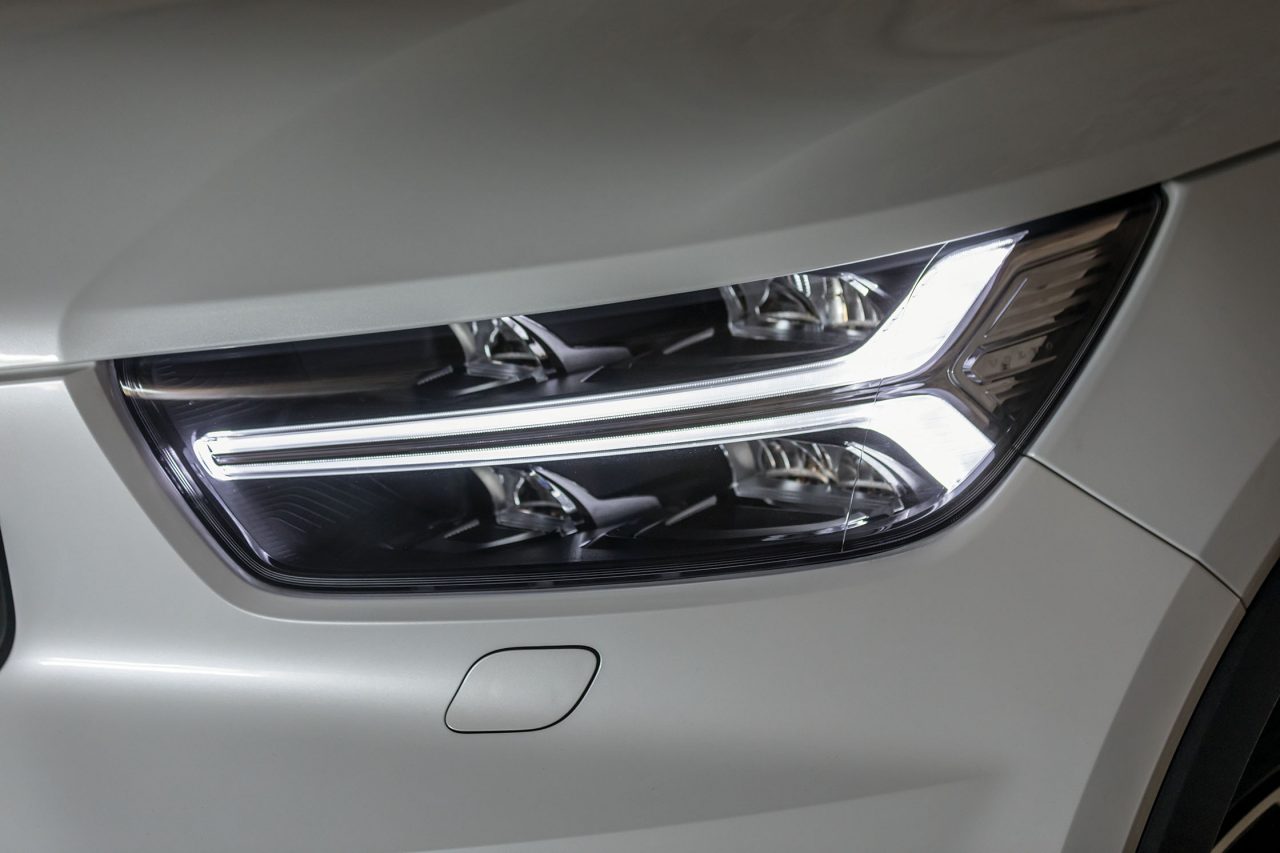 This reflects itself in the way it handles, too. The XC40 is no athlete, and it'll pay to not push it hard into corners. It's meant to be part of the non-rushed life, and that shows from the moment you start driving it. The ride, I have to admit, is something to write home about. It's plush, pliant, and absorbs most of the bumps that we have. Even large speedbreakers aren't a problem thanks to the impressive ground clearance.
What the XC40 is, then, is a thoroughly impressive car for the family. You're definitely going to want to be seen in it, and that's a big victory there itself. Marry that to the fact that you get a whole load of features to play with, the fact that you'll be ultra-safe in it, the fact that it drives pretty well, and that there's hardly any reason to complain up until speeds get a bit silly, and you have a luxury SUV that's bound to suit most needs. The day when there are plenty
of XC40s cruising Indian roads can't come soon enough, and believe you 
me, it will.
AUTODATA
Volvo XC40
POWERTRAIN
Displacement: 1969cc, i-4, turbodiesel
Max power: 187 bhp@4000 rpm
Max torque: 40.7 kgm@1750-2500 rpm
Transmission: 8-speed, automatic
TYRES
F/R: 235/55 R18
DIMENSIONS
L/W/H (mm): 4425/1910/1658
Wheelbase: 2702 mm
Ground clearance: 170 mm
Kerb weight: 1733 kg
Fuel capacity: 54 litres
PRICE: Rs 39.9 Lakh, ex-showroom (Introductory)