How did Volvos become so cool? From being likened to everything insipid and sharp-cornered to becoming some of the most striking-looking cars on the road, the Swedish company's cars have a long way in a short time, a decade at the most. That is rather quick for a company that started making cars in 1927. And along that 90-year-old journey, the idea of a 'Cross Country' was born and Volvo quickly attached itself to it. What we see here is the latest example of that promising all-road premise, the V90 Cross Country.  
I look forward to driving Volvo cars. For me, they're decidedly un-German and that somehow that adds to their already-substantial charm. I also like estates, which is much unlike the mysterious anti-estate condition that afflicts roughly 99.99 per cent of my fellow Indian citizens. However, cars like the V90 Cross Country might just make them think twice.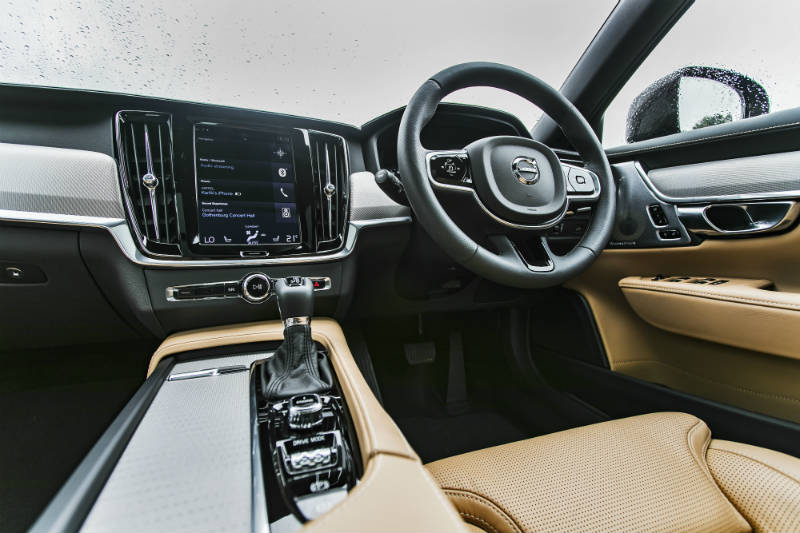 You see, we Indians like space, which an estate most certainly provides. And we like good suspension setups and ground clearance, since most of our roads imitate the shapes and forms of the roughest of seas. The V90 CC has all of these attributes – an interior big enough to fit all the superlative automotive clichés we come up with, and road manners that extract even more. And all of this is delivered with a level of quality and attention to detail of the highest order, as we've come to expect from Volvo.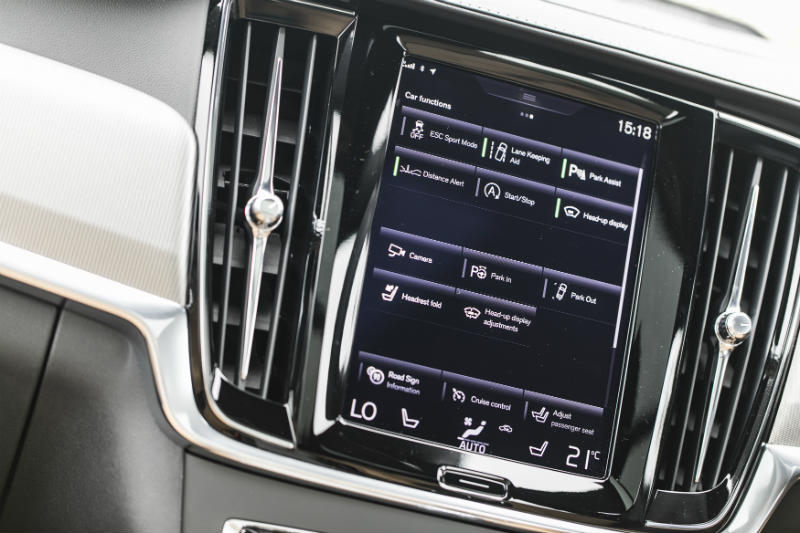 The very first indication of this were the paddle shifters that row up and down the 8-speed gearbox. They have this grippy rubberised texture that is so much better than the metal-finish and/or plastic ones I regularly come across. Then there are the air-con vents that reminded me of old radio speakers, almost steampunk in the way they rest in the dashboard. But the 12.3-inch touchscreen between it all reminds you of the era we happen to inhabit. Volvo seats are my favourite among all cars I've yet driven, though I did feel that the rear bench lacks under-thigh support. Surprising in a big Volvo. Also, the cupholder in the middle armrest for the rear seat constantly poked into the thighs of both occupants, prompting comments about severed nerve endings or some such.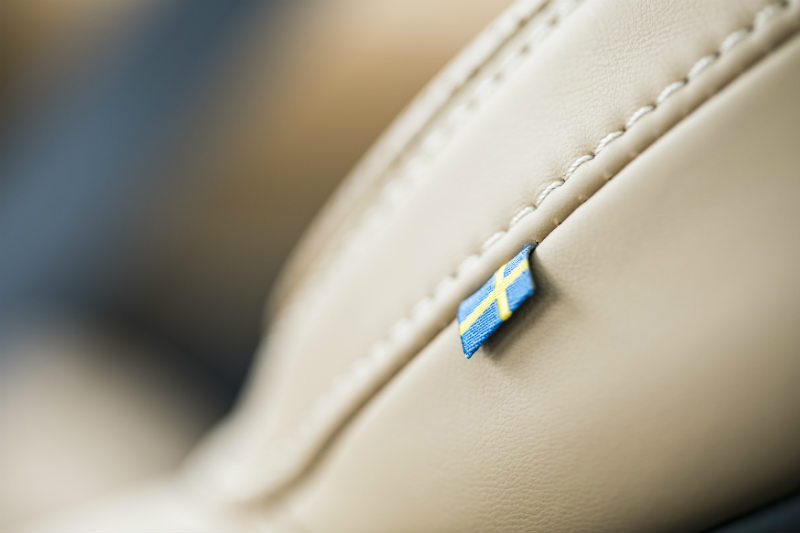 All said and done, though, the rest of the interior is worthy of a dream home. There is a permanent sense of classy luxury in the cabin, all because of the high-quality materials and understated yet confident design. And if you're paying attention, a little Swedish flag on the side of the driver's seat reminds you where all of this feel-good flair originated. What really took our heads by storm, though, is that Bowers & Wilkins sound system. Early one morning, driving through dense fog and rain, it wasn't too difficult to believe that we were driving the whole Metallica S&M concert around. I know music can be life-changing, but I never imagined that a bunch of speakers could be, too. So much so that we almost forgot about the rest of the car, which is saying something.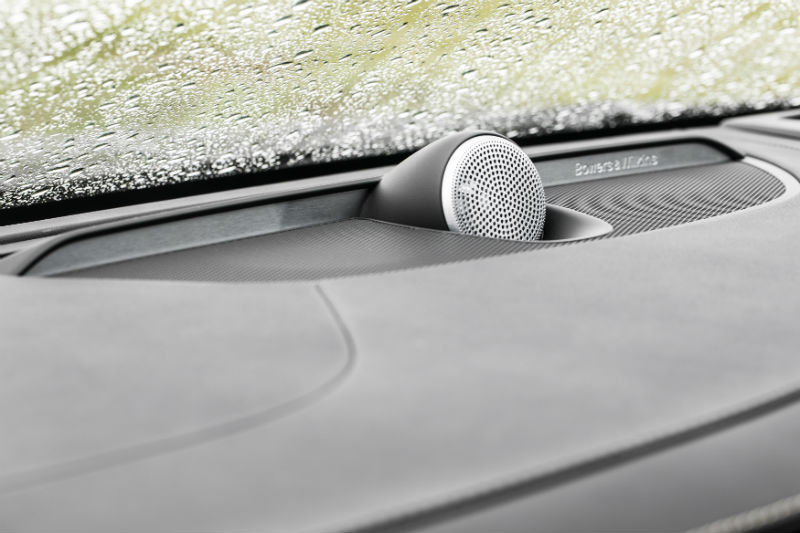 The V90 CC is based on the S90 sedan, suitably beefed up wherever required. All four of the V90 CC's wheels are powered by a 1969cc four-cylinder turbo-diesel that distributes 235 bhp and 48 kgm like a restrained philanthropist. Sure, this is a pretty quick and fast car whose top speed is limited to 230 kph, but it delivers power in a measured manner that's more reassuring than exciting. Four driving modes – eco, comfort, off-road and dynamic – allow some fine tuning, but the experience largely remains the same. It's a big, comfortable car with excellent ride quality and an adequately torquey motor that manages the speed without the thrill.
Thanks to the fat contact patches delivered via 245/45 section Pirellis wrapped around massive 20-inch wheels, there is a lot of grip to overcome before the small industry's worth of electronics have to step in to save your neck. The steering is light, and though it weighs up a bit in dynamic mode, it has little to offer in terms of feel. Then again, this is no track-day machine, but one that is intended to go that little bit further than normal road-going cars.
Okay, so don't sell your Polaris RZR just yet. The V90 CC will go further than a sedan and perhaps even some poser SUVs, but it's no hardcore off-roader. Rather, think of it as the car that will get you to the RZR's parking spot where a sedan wouldn't reach. More than anything, though, the V90 CC's strengths will be most useful in everyday conditions, sailing over bumps and holes that slow down and upset other cars. If you're not going to use all that air under a normal SUV, you'd be better off with something like the V90 Cross Country.
Prices aren't out yet, but when asked if I'd buy one if I had the money and inclination, I had no doubt that I would. The V90 Cross Country makes more sense than most of the headlines on our newspapers these days. It has the space, the capability, the luxury and – most importantly – the lack of pretence that comes as standard fitment on most other cars of its kind. I'm still wondering how Volvos came to be so cool, though. Must be those Thor's hammer headlamps.
PHOTOS Volvo