Photographs by Kartik Sadekar
Cards on the table: I'm not terribly inclined towards these large, luxurious sedans that live under the weight of moonlighting as quarter-mile specialists. The way I understand it, there are bragging rights to be had at the local pub, after which you get some sleep, wake up, put your suit on and, well, go be a suit for the rest of the day. I used to think that sleepers managed to get me nice and tingly, but I'm starting to believe otherwise. I mean, sure, the appeal's easy to see, but I get the sense that sometimes it makes about as much sense as parking your car in the living room and using its speakers as a sound system for an evening of inebriated stupidity with a few friends.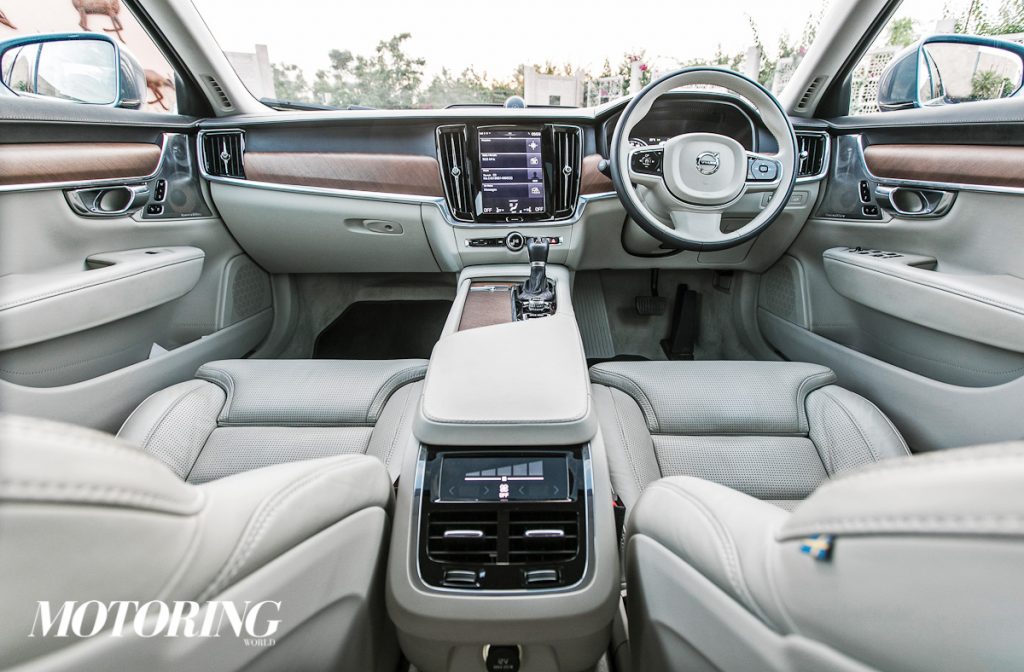 This is where the Volvo S90 steps in. You can tell from the moment you spot it that it's not here to play the field. In a world filled with fluctuating personalities, the S90 will cruise through on its singular approach to life, and I really like that. It's not here to play dumb with you and lull you into thinking that it's anything other than a machine designed to take you to point B in the most luxurious manner possible. It won't do burnouts and get its bum out spectacularly, and you won't want it to commit to such stupidity, either. What it will do is make you look like some sort of pseudo celebrity because of the way it's been styled. I think Volvo's got it spot on with those gorgeous elements in the head- and tail-lamps, those sleek, lovely lines along the profile and the way everything on the inside denotes a very high level of class.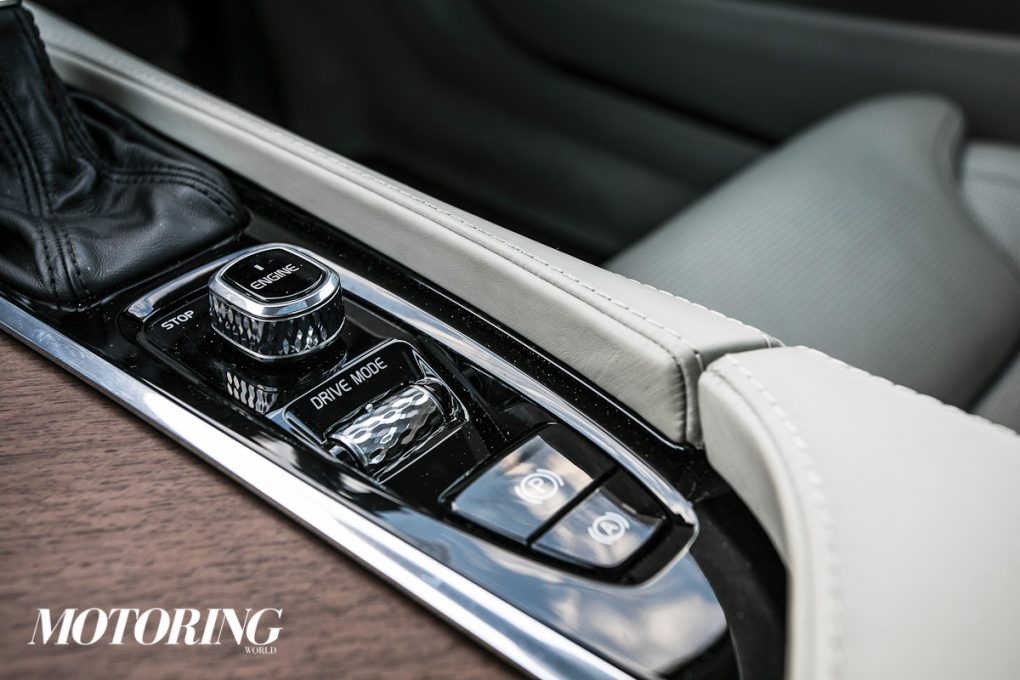 When Volvo called us over to drive the thing, I was expecting another confused soul, ever so desperate to please the child in me as much as the fun-loathing executive who thinks a car's main reason for existence is to provide a comfortable ride in the back. What I got, instead, was a car that's content being itself. One that's happy that it's not playing to the galleries, and one that's helping Volvo put up a firm footing in India. I'm not kidding when I say this, but the S90 will allow Volvo to be so much more than just an alternative to the big three. Just looking at the details of the car will allow you to understand what I'm on about. Take, for instance, the fact that the centre console has an immense 9-inch touchscreen infotainment system that controls everything from your regular climate controls, to stuff like the very-spooky park assist system and pretty-intuitive lane departure warning system. What this massive screen does is help in eliminating most of the buttons on the centre console for a clean and inviting façade. Neatly done, Volvo.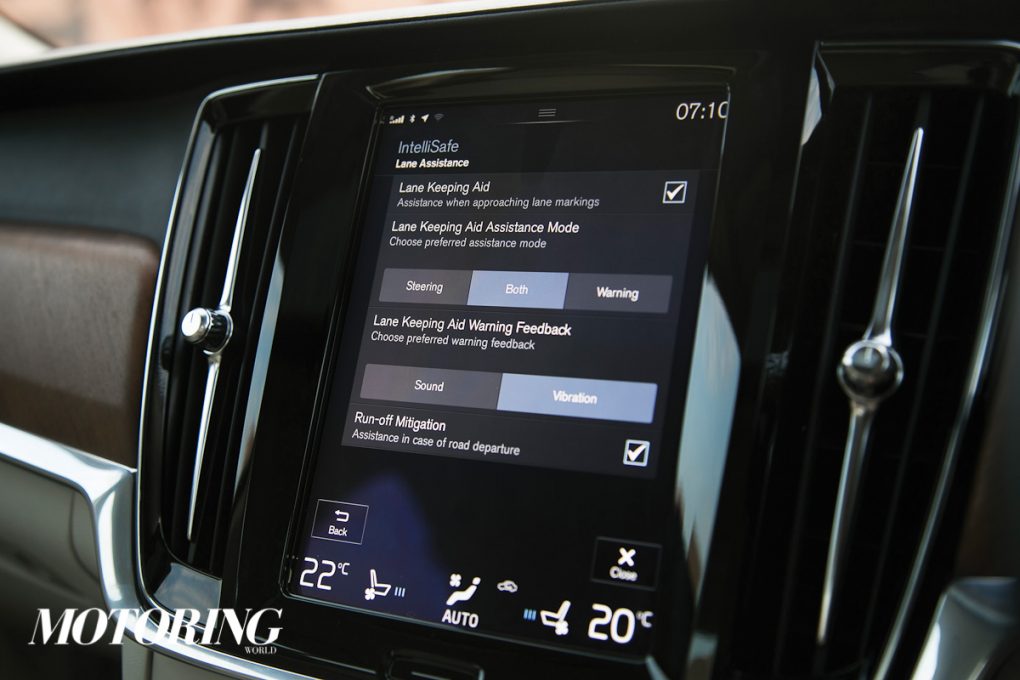 Then, you have little bits like a knob for the start-stop control, and a roller for selecting the drive modes. There's even a wicked Bowers and Wilkins sound setup that's good enough to rival local theatres. Well, that's my highly underrated opinion, at least.  Another thing that stands out is just how comfortable the seats are. Bolstering is just right and the rear feels pretty nice to lounge around in, too. Although what you will have to keep in mind is that this is a strict four-seater because of a transmission tunnel that makes its presence felt pretty well, but that doesn't matter. Fewer people to share it with is the way I see it.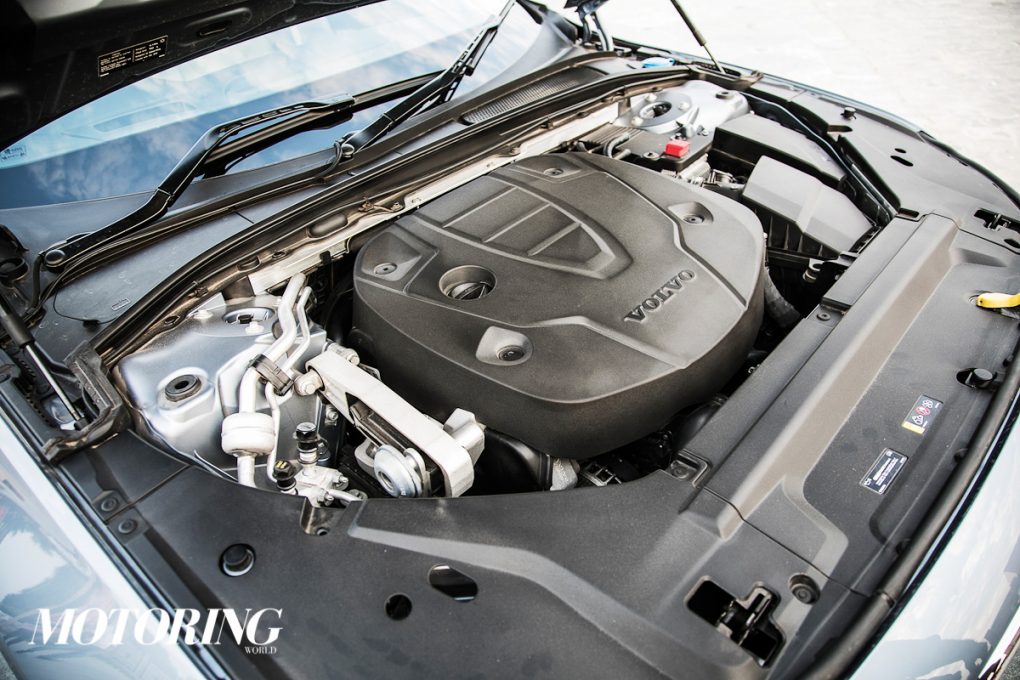 Volvo's only planning on bringing in one variant of the S90, and that's the top-spec Inscription that gets a head-up display, Apple CarPlay, four-zone climate control, a butt-load of leather, full LED headlights and a whole load more. Seems like a pretty good deal to me.
In terms of the drivetrain, Volvo will sell you the S90 in only one variant: a 2.0-litre diesel that makes 188 bhp, which it's called the D4. Now, ordinarily, for a car of this size, I'd have usually called this outrageously stupid and ripped on the manufacturer for depriving us, but in the S90, it's enough. It drives the front wheels (again, not going to make an issue out of this), and gets an 8-speed auto 'box to get things going.
The thing with the S90 is that at no point in time do you feel like egging it on to break some sort of land speed record. This is not to say that it's laidback, because the car pulls pretty well from around 1500 rpm to around 4000 rpm, but it's just that it feels like you shouldn't be hurrying things along. It's smooth and responsive, and it wants you to enjoy your journey through and through. Part of the reason for this is the excellent noise insulation, which is apparent when you're standing outside the car with the engine running. It's pretty loud outside, but it's abnormally silent on the inside, even when you're doing speeds of more than 120 kph.
The S90 also needs to be commended on its ride setup, which lines up pretty well with its character. It's, simply put, one of the most comfortable setups to have on a long journey, and this is despite running on 18s. If, when you're going a bit faster, you require a firmer setup, then simply use the roller on the central console and switch to Dynamic, which will help make the suspension a bit more stiff. Straight-line stability is spot on in this mode and the 8-speed auto is good enough to drop down a cog or two quickly if and when you need to make an overtake. A big part of why the S90 rides the way it does is thanks to the lovely air suspension setup it has at the rear, and this means that even when you choose to spend most of your time lounging in the back seat, you'll be supremely comfortable doing it regardless of the road conditions.
The only place, I suppose, the Volvo could have done slightly better was in the corners. When you're driving with no particular hurry, it's perfectly acceptable, but when you unknowingly enter a corner a little too fast, the steering's a bit vague, if I'm honest. It's insistent on not letting you know what's going on. Use that as a reminder that you're doing something wrong, I suppose. Its competitors definitely have the upper hand here.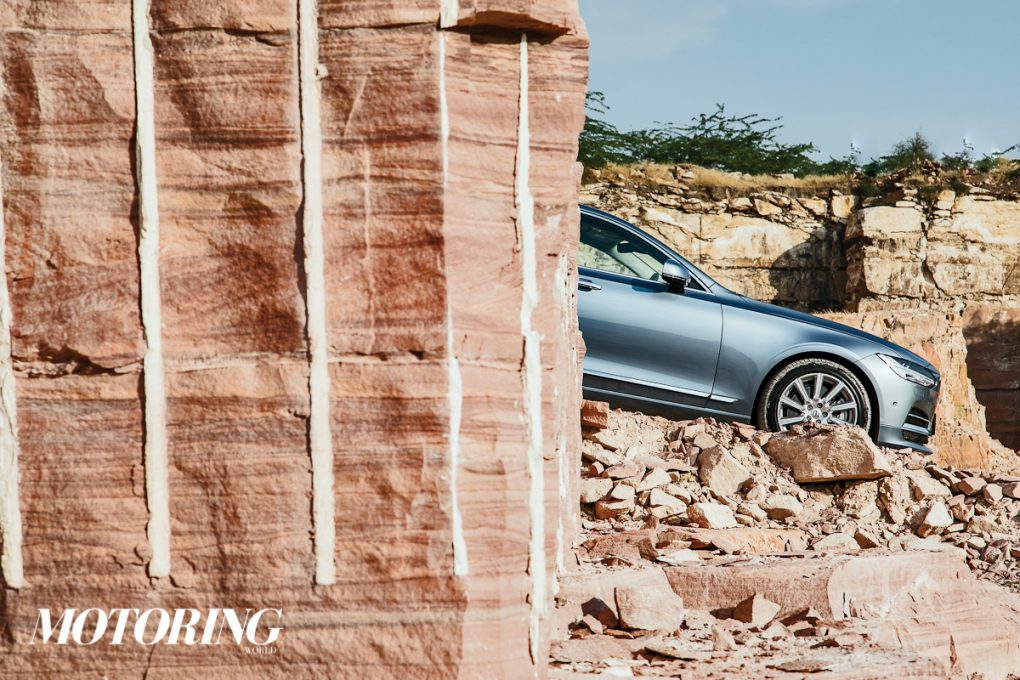 What does it boil down to, then? If my effusive description of the S90 wasn't blatant enough so far, allow me to wrap it up. Just like the XC90 was a tremendous effort by Volvo, and one that's gotten it some much-needed traction so far, I believe the S90 just builds on that. From whatever angle you look at it, it's pretty much an outstanding car. Do not, I insist, buy the Volvo S90 if you're looking for something that can play the duality role well – you have the big three for that. If, what you're looking for is something that will just be comfortable in its own skin and allow you to sit back and relax, then the S90 is it. It's that simple. I'm glad Volvo made the effort and brought in the S90, and I'm also glad that it's priced at Rs 53.5 lakh. That'll help it put up a solid argument against anyone considering a 5, an E, or an A6. Now that that's done, would you happen to know anyone who'd loan me half a crore?
AUTODATA
Volvo S90
POWERTRAIN
Displacement: 1969cc, i-4, turbodiesel
Max power: 188 bhp@4250 rpm
Max torque: 40.7 kgm@1750-2500 rpm
Transmission: 8-speed, automatic
TYRES
F/R: 245/45 R18
DIMENSIONS
L/W/H (mm): 4963/2019/1443
Wheelbase: 2941 mm
Ground clearance: 152 mm
Kerb weight: 1950 kg
Fuel capacity: 55 litres
PRICE: Rs 53.5 lakh, ex-showroom