The matters of the mind are the ones that count the most. Sounds wise, doesn't it? It probably holds true in a lot of cases, but just like any other aspect of our fragile lives, the mind is fallible. It's weak if untrained and is perceptible to snap judgements, more often than not leading to us looking like fools. Where am I going with this sermon? My mind is weak and untrained. It made a snap judgement recently.
I mean, look at it. Would you honestly be able to tell that the car on these pages, setting aside the drama my photographer has managed to capture it in, is something that costs more than three times that of a regular Polo? The idiocy of our duty structure means that Volkswagen isn't to blame completely here because the GTI comes in as a CBU (or 'Yay! Pay day!' as the government refers to it). Simply put, that means you have to pay a hell of a lot more for a car that most will see no point in, and that briefly included me. It wasn't meant to be like this. The GTI's intention is, very simply and cheesily put, to give power to the people. It's not meant to cost as much as a seven-seat SUV (it ironically has only two useable seats). It's not even meant to figure in the list of things that you wouldn't look twice at, and yet it does those two very things as seamlessly as a mannequin manages to stay the same weight its whole life.
This had me dismissing it early on. The only reason my curiosity was kept alive was because my job demands a certain amount of research to be done before a review is undertaken. Honestly, though, all I knew about the Polo GTI before getting in was the fact that it came with two doors instead of four (making the process of asking my photographer to get into the rear 'seats' a decidedly hilarious task), had a 7-speed DSG 'box that I absolutely love (it's there in a lot of other Volkswagens, too) and it made a decent amount of power more than the regular GT TSI. I suppose that even if I had done a bit of research, there'd be no way of understanding the appeal that's as integral to the core of this car as unintended humour is to Donald Trump's every uttered word.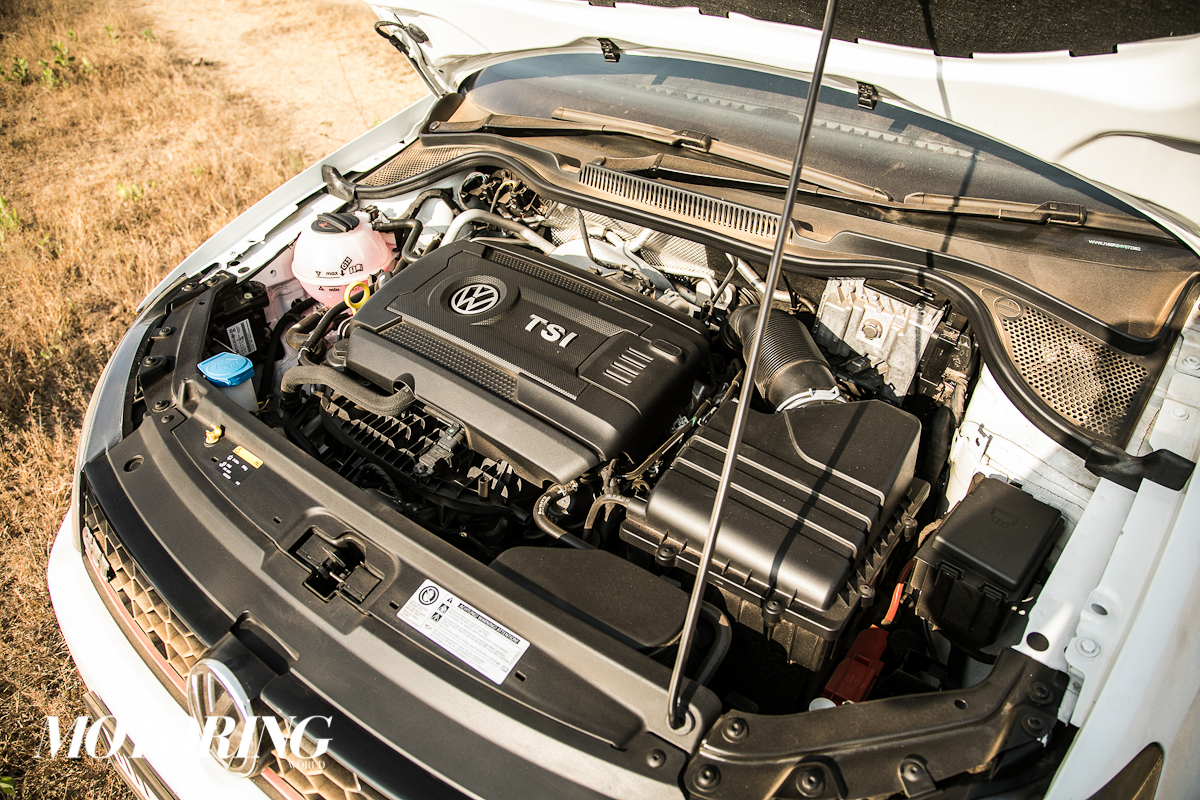 The thing is that the GTI's a standout car. Any other way to describe it would be unerringly inadequate. It's decidedly discreet and calming in its ferocity, if that makes any sense. To veer off the vagueness of my words for a bit, the GTI has the same meaning to a Volkswagen owner as AMG and M do to Mercedes and BMW owners respectively. That's not to say that yobbos go around slapping GTI stickers on their cars with quite the same ferocity as AMG badges, but it does have the same effect, really. Keeping that in mind, there's a four-cylinder 1.8-litre engine in the front that makes a healthy 189 bhp and 25.4 kgm. That's enough to slingshot you to rousing round of 'That's one brilliant mod, that is' from everyone at a signal that's left wondering what on Earth is up with your Polo.
I was taken aback at the speed of the thing admittedly and the idiot in me tried to make it misbehave shortly thereafter. The GTI was having none of it. You see, sadly enough, the guys in charge of making the GTI felt it pertinent that fun be had in regulated quantities, so there's an electronic differential lock strapped on to the stability control system, while the anti-roll bars are stiffer and the suspension is beefed up to take more of a beating. Bummer. To add to this, Volkswagen's not even given us the Euro-spec GTI, so the ground clearance is the same, the track is, too, and 16-inchers are an inch shy of the one available abroad. Seriously time to work on those roads and atrocious speed bumps, India.
I'm really happy, though, about the fact that it drives phenomenally well. The GTI is really quick for something so little. There's a slight hesitance from the gearbox when you first ram the accelerator, almost as if the 'box is trying to figure out if you want to drive sedately or have just come back from watching a rerun of Ayrton Senna driving in Monaco. It's a never-ending burst of power then on, though, from as little as 1450 rpm right up to the redline. If you're the sort who likes to be in control then, by all means, and I laud you for this, dump it into S and run through the gears via the paddle shifters.
It's bloody quick and intuitive, and easily one of the biggest incentives to driving the GTI as though a pack of rabid wolves are on your trail. It even sounds good the more you push it, but I'm afraid that's only when you're sitting in it. Get an end-can replacement if you want people to hear you coming. Other than that, the GTI also manages the process of slowing down rather well. Discs all around ensure that, and it's even very surprising around the corners. Thanks to 215/45 16s all around, there's plenty of rubber keeping the car facing the right way up. A sharp steering and very little body roll thanks to it weighing only 1273 kg mean it's every bit a corner hugger you'd like it to be.
The GTI doesn't like being a hooligan. It's a bit too proper for that. It doesn't like kicking its tail out, it doesn't like shouting its credentials out to everybody and it absolutely detests attention. It's simply content in the knowledge, then, that it could send your mom's borrowed, tricked out Accord V6 home whimpering all the way. If it had to, that is. Getting into such a scruff without provocation would be much too hard to fathom, honestly. Does that make sense? I suppose the smarter question to ask is if that's really what we want at the moment.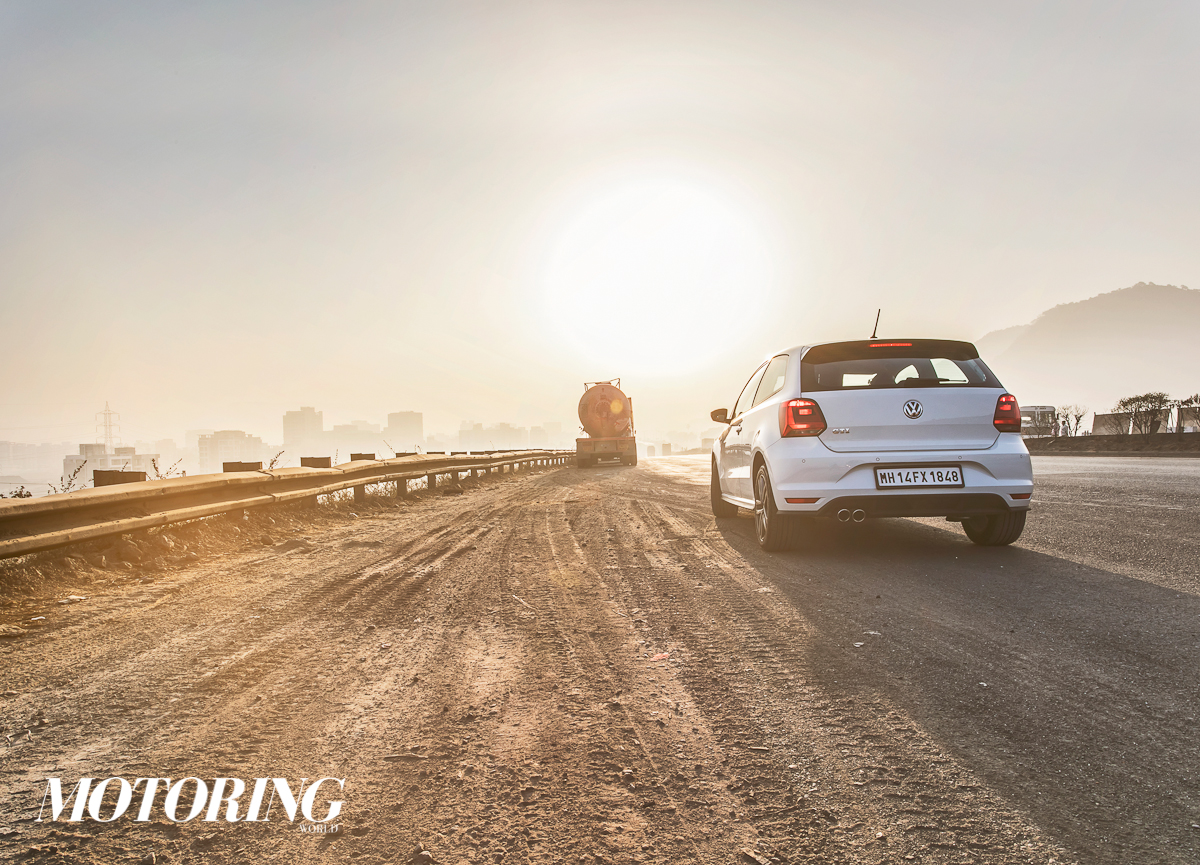 Judging by what I've seen, I'd say it isn't, but it's something we should aspire to, really. It's time we quit being brash and brazen about our abilities, and trade it for a restrained confidence, something that the GTI has in abundance. I could go on but then it would just be a ramble. A fitting way to conclude it, I suppose, would be that the GTI is ahead of its time for us. It's not what we need at the moment, but it's what we hopefully will require sooner rather than later. That, or Volkswagen could simply ditch the electronics and switch to a rear-wheel-drive setup right now. That'd be perfect, wouldn't it?
AUTODATA
Volkswagen GTI
POWERTRAIN
Displacement: 1798cc, i-4, turbopetrol
Max power: 189 bhp@5400-6200 rpm
Max torque: 25.4 kgm@1250-5300 rpm
Transmission: 7-speed, auto
TYRES
F/R: 215/45 R16
DIMENSIONS
L/W/H (mm): 3976/1682/1452
Wheelbase: 2468 mm
Ground clearance: 168 mm
Kerb weight: 1273 kg
Fuel capacity: 45 litres
PRICE: Rs 26 lakh (ex-showroom, Delhi)
PHOTOS Kartik Sadekar