A 105-bhp car and a twisting mountain road is a combination that has little to no chance of being what is called these days an 'epic fail'. And there is every chance that exactly such an event might occur since it's easy to get carried away with the right mix of motor and tarmac. It was one such group of ingredients that managed to assemble itself in one place — a brand-new Toyota Yaris, a fast decreasing-radius corner at Nandi Hills near Bangalore, and yours truly at the wheel. But fate had seemingly forgotten to the plug the blender in, so I drove on as my knuckles gradually returned to their normal colour instead of blending with the car, free to contemplate the car I'd met a short while ago.
The Yaris is Toyota's new representative in what I call not-a-bloody-booted-hatchback-but-proper-sedan segment. And you really don't have to look carefully to know that this is a demanding and merciless space to be in – you have cars like the Hyundai Verna, the Maruti Suzuki Ciaz and the Honda City which are cars that are as able as they are established. Then there are the expectations of people in this segment, mostly people who want as much car as possible and will very well walk away towards a compact SUV or whatever if you can't hold their attention.
Considering these basic parameters, you'd expect any manufacturer diving into this segment to do so with more than mild nervousness. But, I imagine, being the global automotive juggernaut that it is, Toyota doesn't do nervousness. Which is why, even as I approached the car for the first time, the Toyota folks looked relaxed and confident. It'd have been a different matter if they'd seen me at that corner at Nandi Hills, I'm sure. I'm also sure that even in that crossed-up, where-the-hell-am-I-going moment, the Yaris still looked pretty good.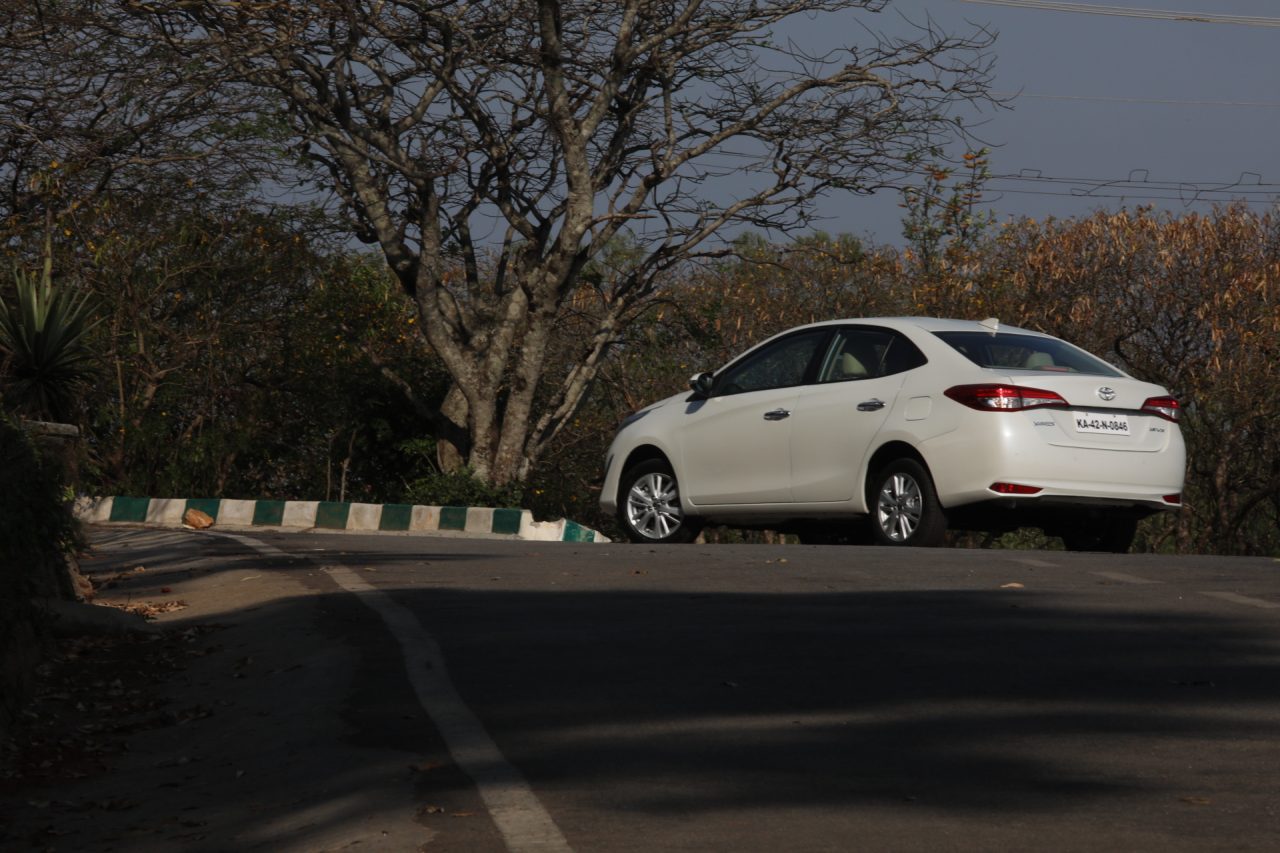 Toyota's new car goes for a feel that's the new-age interpretation of luxury and sophistication. Which is to say that it has a busy-looking face, more or less plain sides, and a sparse rear end. All I can say is that it looks new (because it is), it looks like a Toyota (because it is), and I expect almost everyone to find it quite agreeable (because…). All of which goes to say the obvious: it's a design reached upon by requirements, not born from the hands of an artist. Nobody will be offended by it, neither will anyone write poems for it. But that's not the point of a Toyota unless it happens to be an AE 86 or an LFA, is it?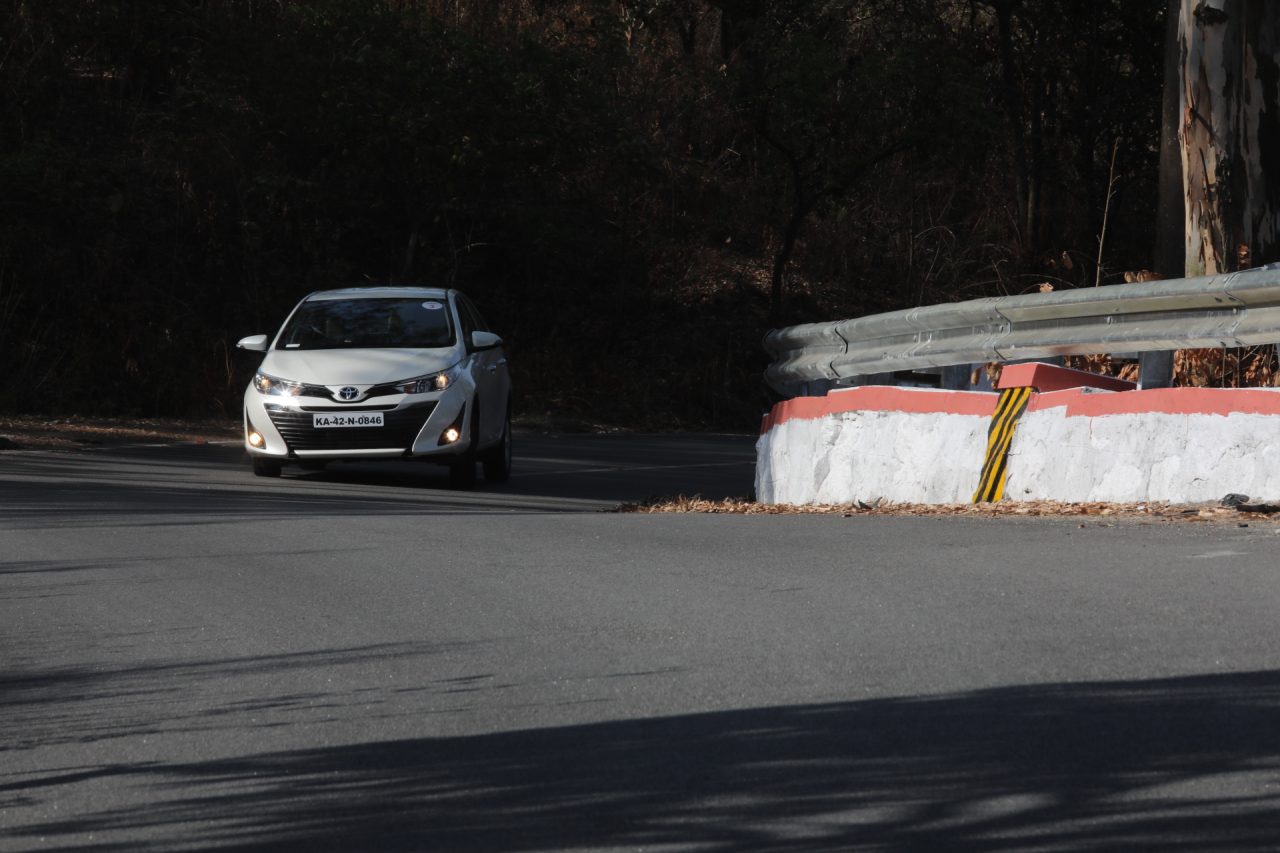 The point of the Yaris is simple — take people from point A to point B in utmost comfort. And scare motoring journalists who think they've suddenly gained Pikes Peak levels of skill. The motor certainly helps reach that situation – it's a 1.5-litre 105-bhp inline-four petrol motor that puts its power down to the front wheels via a choice of either a 6-speed manual or a 7-speed CVT transmission. And I'm betting the former is the better of the two when it comes to outright driving fun. The reason for this gamble is that I only got to drive the CVT, and I've never come to terms with CVTs in cars. They're perfectly fine on scooters, but I'm not sure that we need giant rubber-band simulations running under the hoods of cars.
Everyone at the drive agreed that the CVT was slow to accelerate from a standstill, though it was fairly competent once you got going. Also, things get much better when you use the paddle-shifters to select ratios; shifts become quick and, um, almost believable. But even I have to say that the CVT is not really a deal-breaker. I mean, I wouldn't pick it, but that doesn't mean you shouldn't if it fits your purpose.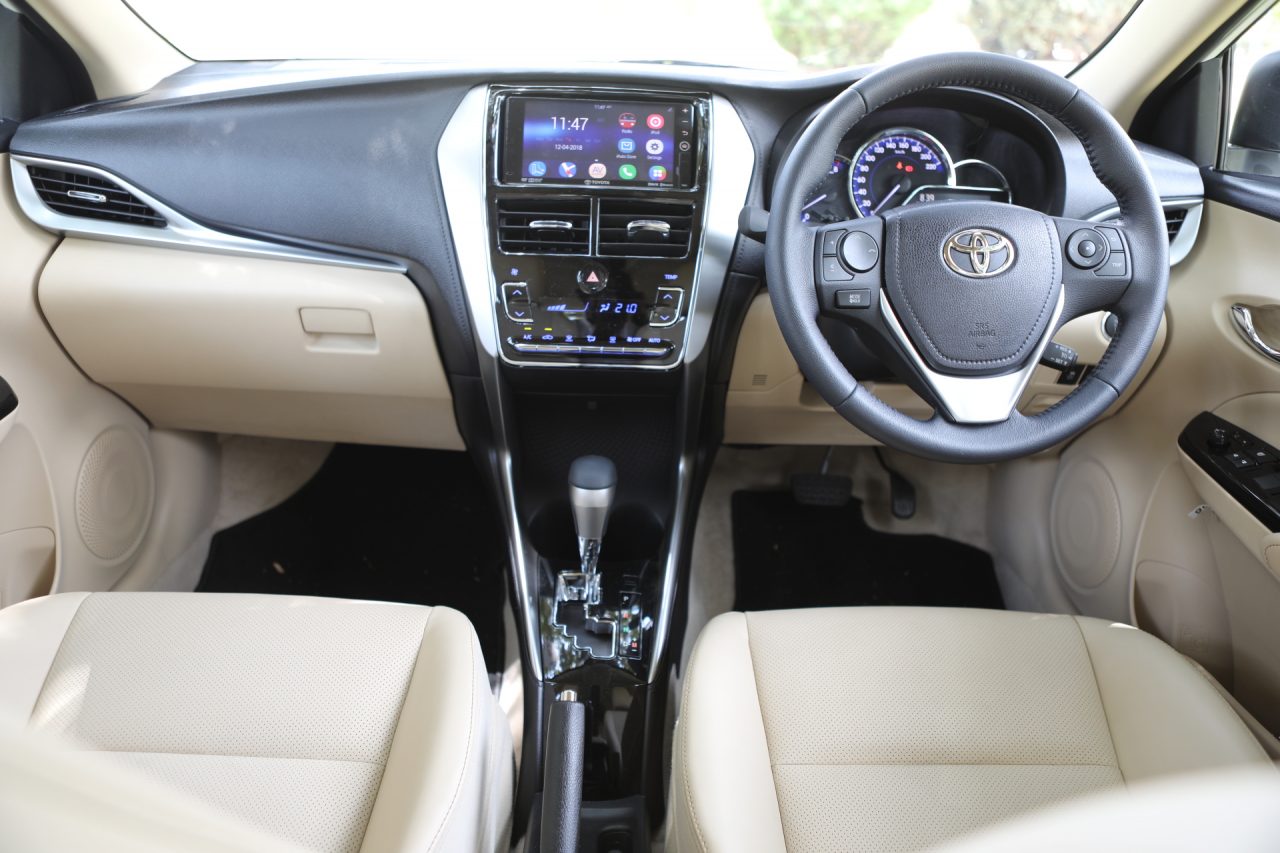 Other than the CVT's inherent behaviour, I really couldn't find anything in the Yaris that I could complain about. The motor is refined, linear and plenty quick for everyday use. A bonus is that it even manages to sound pretty good when you floor it, inside or outside the car. Toyota claims 17.1 kpl for the manual and 17.8 kpl for the CVT, though I can safely tell you that I never got anywhere near those figures for my entire duration with the car. There's an indicator in the Yaris's meter console that shows you how much money you have saved since the beginning of the drive. It displayed a disappointed Rs 0 most of the time, though I got it up to Rs 10 once. Not quite sure what to make of that.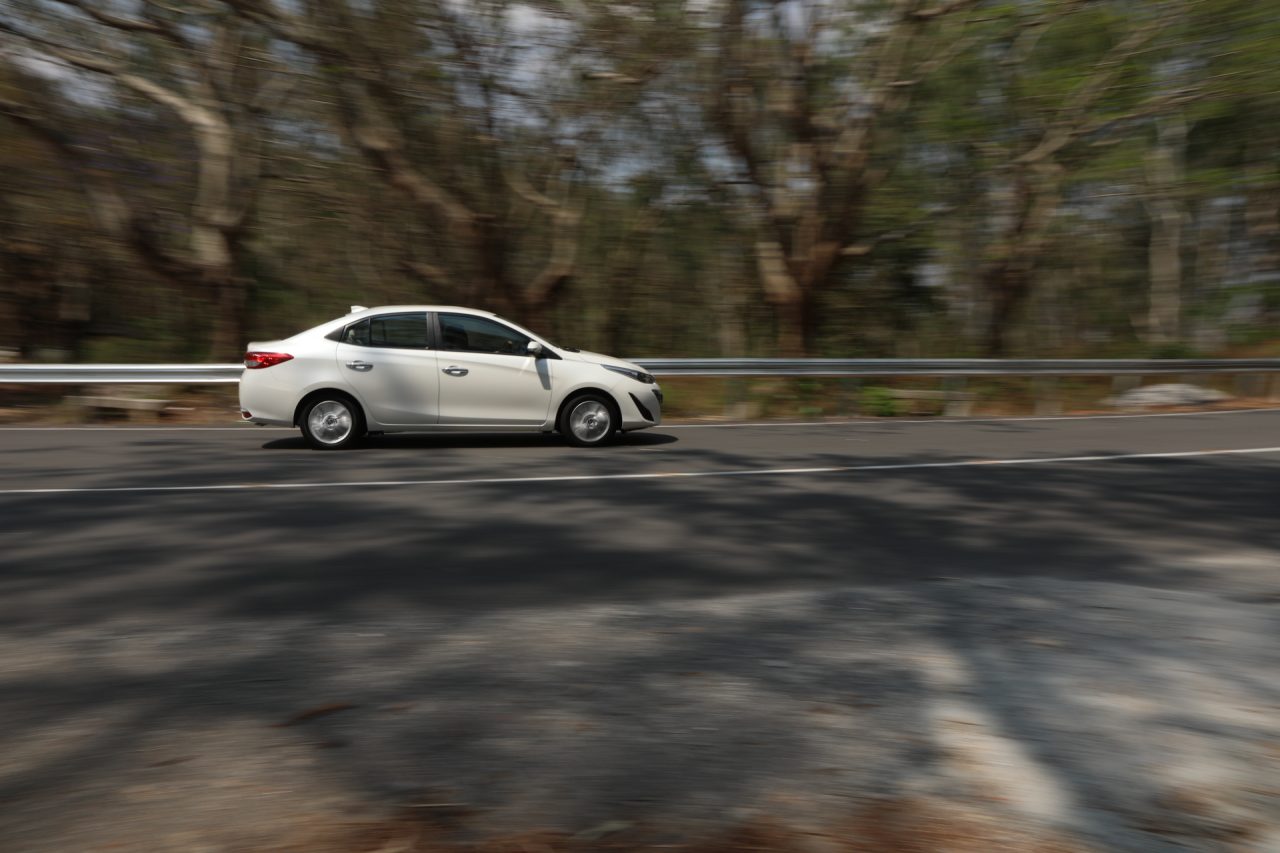 Moving on, I think the Yaris's ride quality is the new benchmark for comfort in this segment. The car seems to run on soft pillows instead of tyres. Its occupants' eyes and rear ends are in a constant state of dissonance, because what the eyes see never entirely reaches the rear ends. This affects, of course, affects the handling. Out on highways, the Yaris is stable and plush. Show it a corner and it will go through it with enough entertainment on offer. But quick and constant directional changes upset the car which is what led to the incident at the beginning of the story. Frankly, I don't think anyone's every going to take the Yaris to a racetrack or be as, er, optimistic as me at the wheel, so it should be just fine.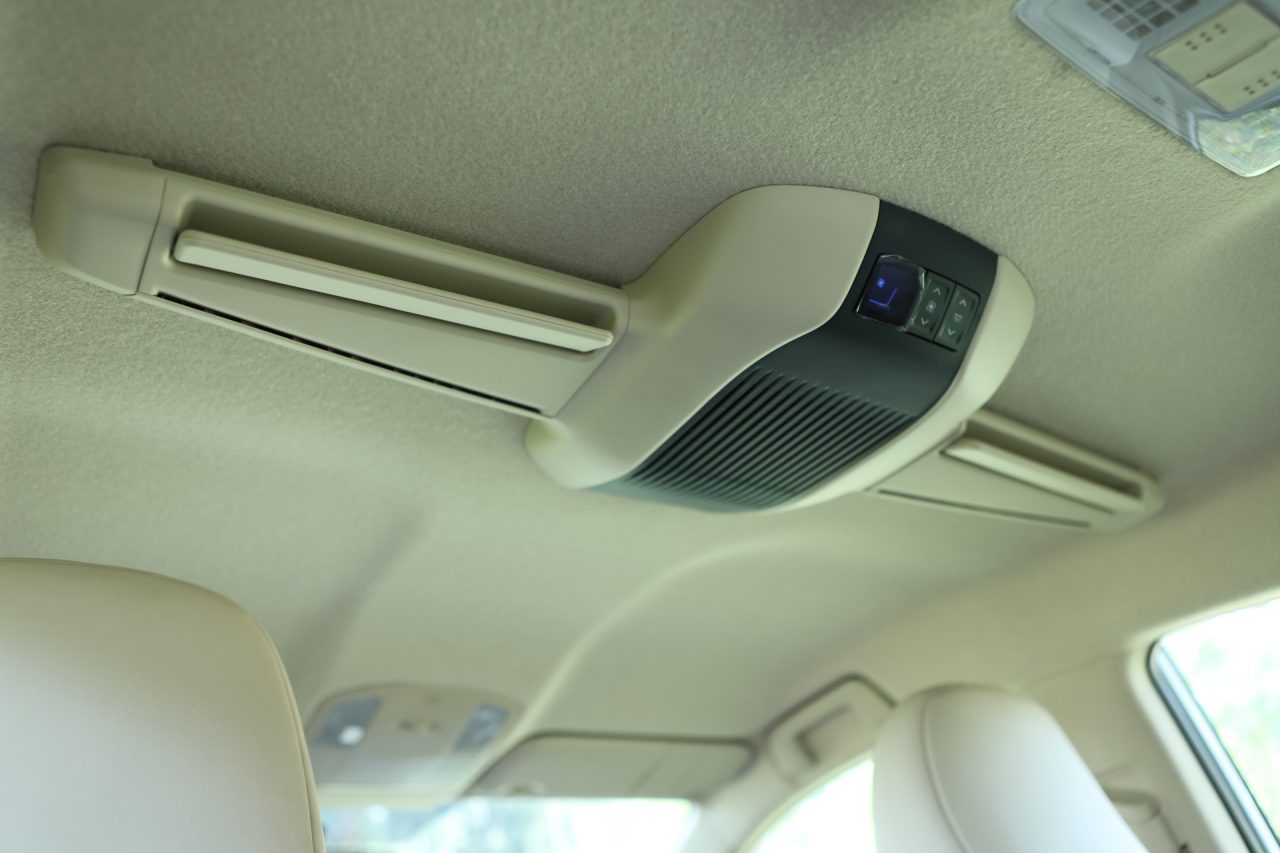 The brakes are great, and the Yaris comes standard with seven airbags across all variants which is brilliant. It's also got many features; I suggest you open a new tab next and visit the Toyota website to learn about all of them because I draw an extremely thick line between what's a feature and what's not. But I liked the well-functioning touchscreen in its dashboard, the roof-mounted air vents for the rear passengers, and a satisfying number of charging sockets.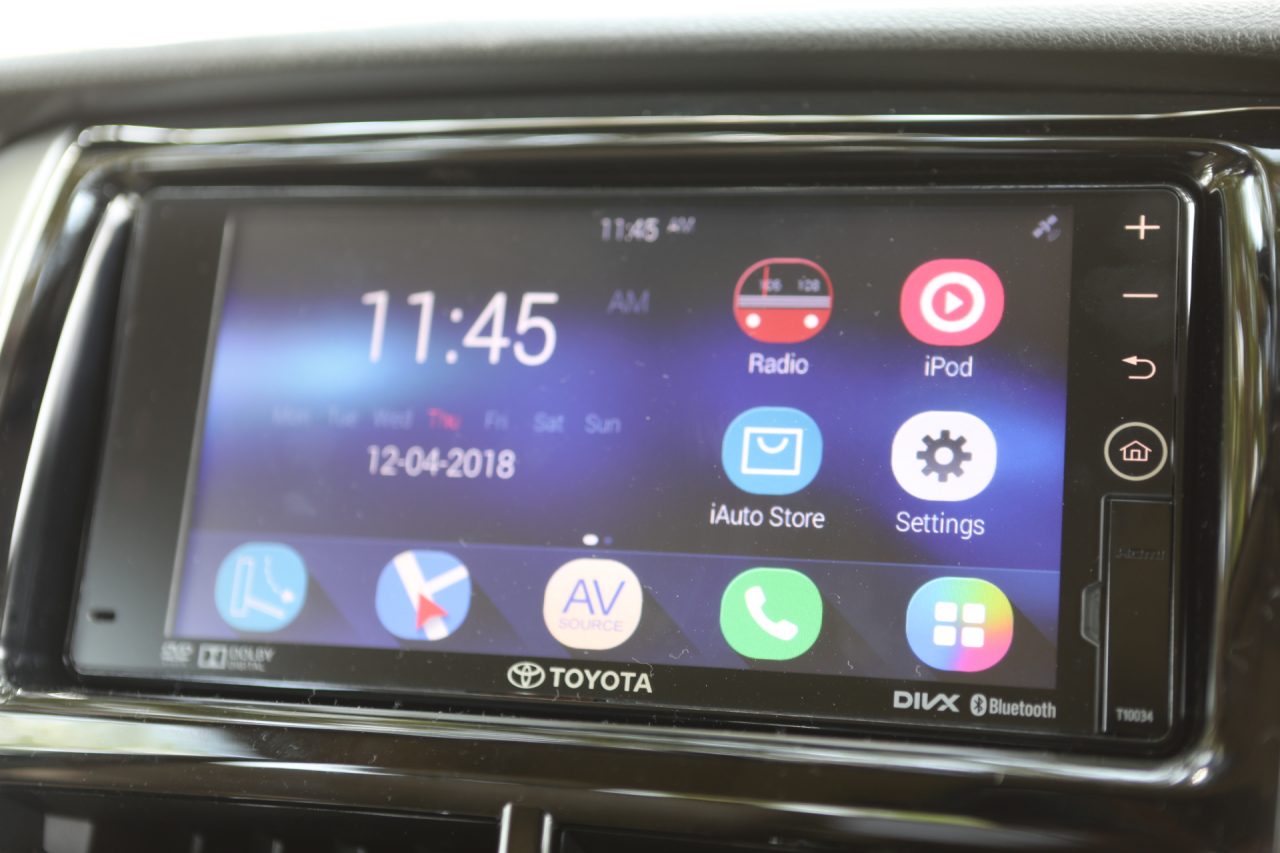 Toyota says that the Yaris will be positioned at a bit of a premium, though I'm not sure whether it's in relation to its rivals or on an equation made entirely of Toyota's own perceptions. I feel it's likely to be both. Let's just hope the effect is not as compounded as I think it might be because the Yaris is definitely a car worth considering if you're looking for the most comfortable car in this segment. Plus the fact that it's sold more than 300,000 units in 120 countries, which means Toyota knows what it's doing with this car. For Nandi Hills, fortunately there are other options.