Before I begin my review, a meditation on Japanese car names. Essentially, I don't understand them, but I enjoy hearing them very much indeed, because some of them sound like they were coined by putting random word generators and pre-schoolers in a room and letting them run wild. Take the Mazda Bongo Friendee, for example, or the Suzuki Every Joypop Turbo, or — and this one takes the entire bakery — the Honda That's. Yes, Honda once decided to name one of its models as if it had forgotten what it had originally wanted to say. You had no option other than to applaud the sheer insouciance displayed by these manufacturers, because clearly they didn't care a hoot about what the rest of the world thought about those names. Tragically, they just don't name them like they used to any more, in Japan.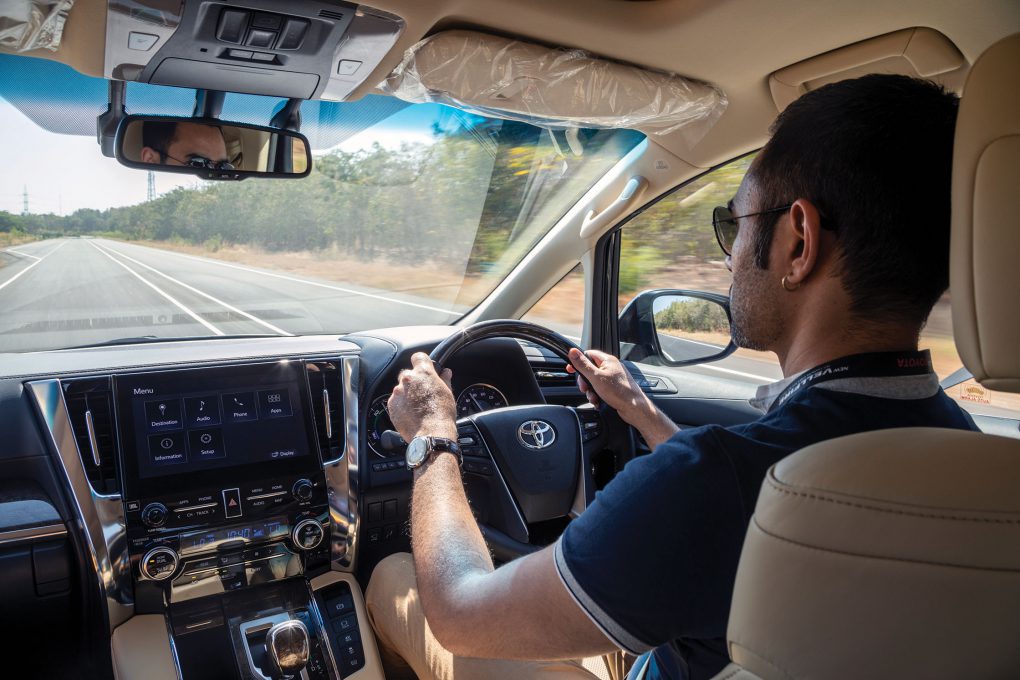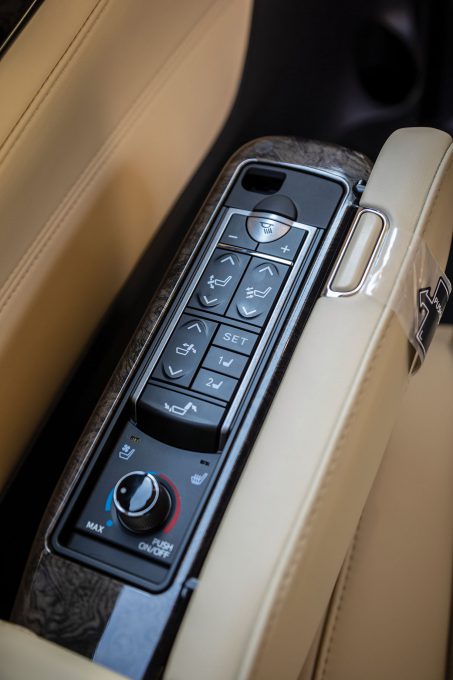 They do, however, have names like Alphard and Vellfire, which are relevant to this article, because Toyota makes both vehicles. To be fair, Alphard is the brightest star in the Hydra constellation, so it's an actual thing. Vellfire, on the other hand, apparently means 'velvet on fire', which… well, never mind. The Vellfire has been an offshoot of the Alphard van since 2008, when two design variants were launched, each with its own distribution channel and stated USP; here in India, where we will see only the Vellfire, that USP is clearly 'Luxurious, bro.' More on that later, though.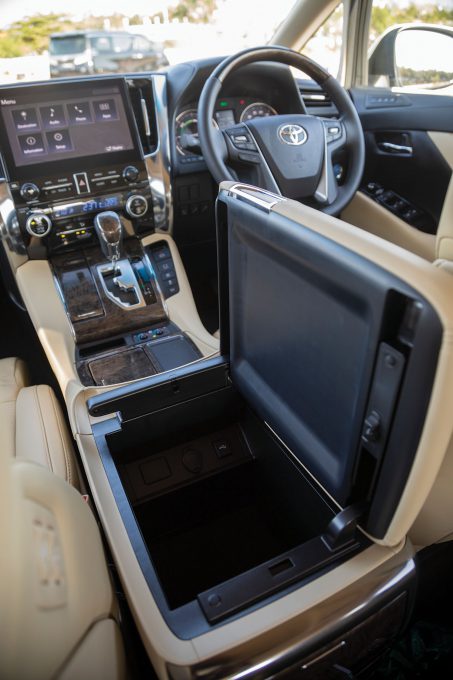 The Vellfire, when you see it in the flesh, sort of… stands there vigorously, and I mean that in the best possible way. It's like a mini housing complex with chrome on it, which is also something that I mean in the best possible vein. There is no way on God's green earth that you will not be able to spot a Vellfire, because it has large Toyota badges on it and is 4935 mm long, 1850 mm wide and 1895 mm high — in other words, it's huge (it's not, however, as long as the Kia Carnival or the Mercedes-Benz V-Class, the other recently-launched uber-luxe vans in the market as of even date). The Vellfire's front, back and sides are like cliff-faces of metal, as if the designers were forbidden to even think of any rounded shapes. Its nose (which *checks notes* Toyota says resembles a samurai warrior's mask) has enough chrome for all-weather visibility from a neighbouring district, and its rear tries gamely to duplicate that achievement. The 17-inch wheels 
are also bathed lovingly in chrome, so bring sunglasses. In all honesty, 
this is a unique-looking vehicle, but it's not going to win any design awards, which doesn't really 
matter because…
… once you press the button on the rear door handle to activate the motorised sliding mechanism, a world of astonishing sybaritic comfort will reveal itself. What you will see are two plump, juicy, ventilated, Ottoman-style captain seats — made of soft black or tan leather — that would do the cliched airline first-class cabin proud. You don't want to sit in them so much as become one with them — which immediately happens as soon as you place yourself there. They're incredibly comfortable, with broad armrests and headrests, and flip-open panels with controls for the backrests, the footrests and to slide the seats back and forth. Another armrest contains a small pop-out tray that will just about keep up with a laptop, and a cup holder is also within reach.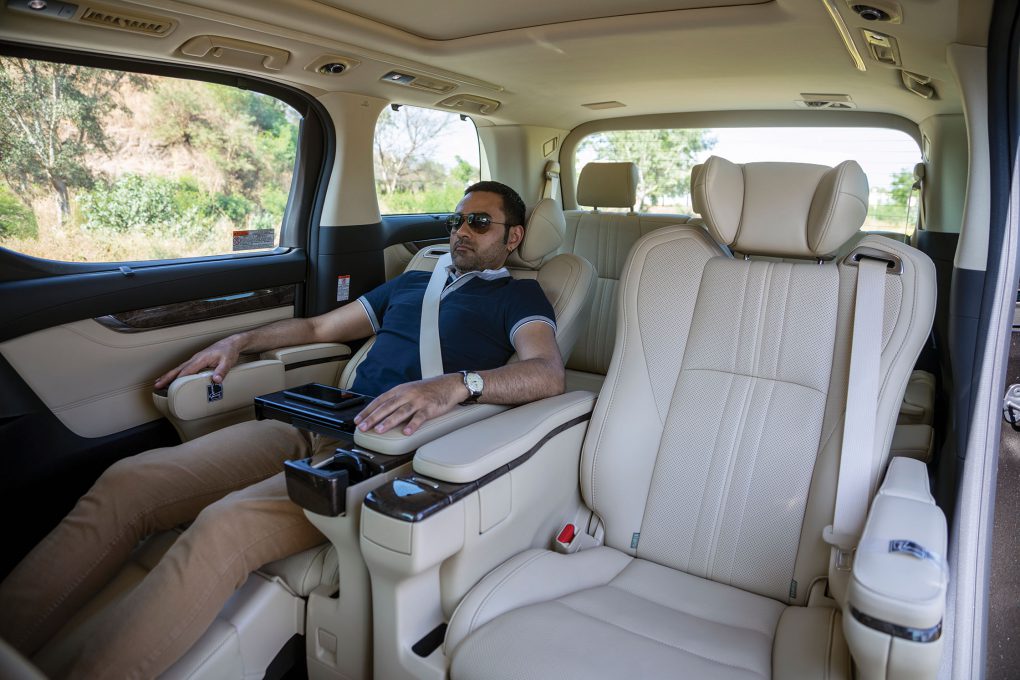 If you move the second row seats all the way back, you can literally stretch out to almost a sleeping position, although you'll have to sleep with your arms across your chest like Dracula in his coffin, since the high armrests prevent you from comfortably placing your arms on them for any length of time. The ideal position in these seats is a semi-reclining one, with your legs up on the footrest, your head nestled in the headrest, your arms to the side and the seat cooling set to a comfortable temperature. Thus positioned, you can take a nap, read the papers, listen to music on the 17-speaker JBL audio system (it's like a mini discotheque in there, when turned up to 11) or watch a film on the 13-inch flip-down screen on the roof, which comes with a remote that looks like it was requisitioned from the early 2000s. While you're being wafted along from point A to B, you can also take in the outside world via the enormous windows, or block out the teeming masses with the (manually operated) sunblinds. If the fancy catches you, the twin sunroofs will let you gaze at the sky (or, if you're in Delhi, at a mass of toxic grey).
The second row is undeniably where the action is, but those in the front row and the third row haven't exactly been consigned to cattle class. The two front seats are also very comfortable, with the front passenger getting an Ottoman seat as well; the third row, although a little hard to get to, is probably the most plush third row in any vehicle in this country. These seats can be moved forward, split and folded onto the side, Innova-style. The front section of the cabin does show up some slightly over-glossy and plasticky elements, such as the material surrounding the 10-inch infotainment screen. In the driver's seat, you get a commanding view of the road, and a 360-degree camera lets you see if you're about to bump into the A-list actor or captain of industry that is likely to shortly occupy the second row.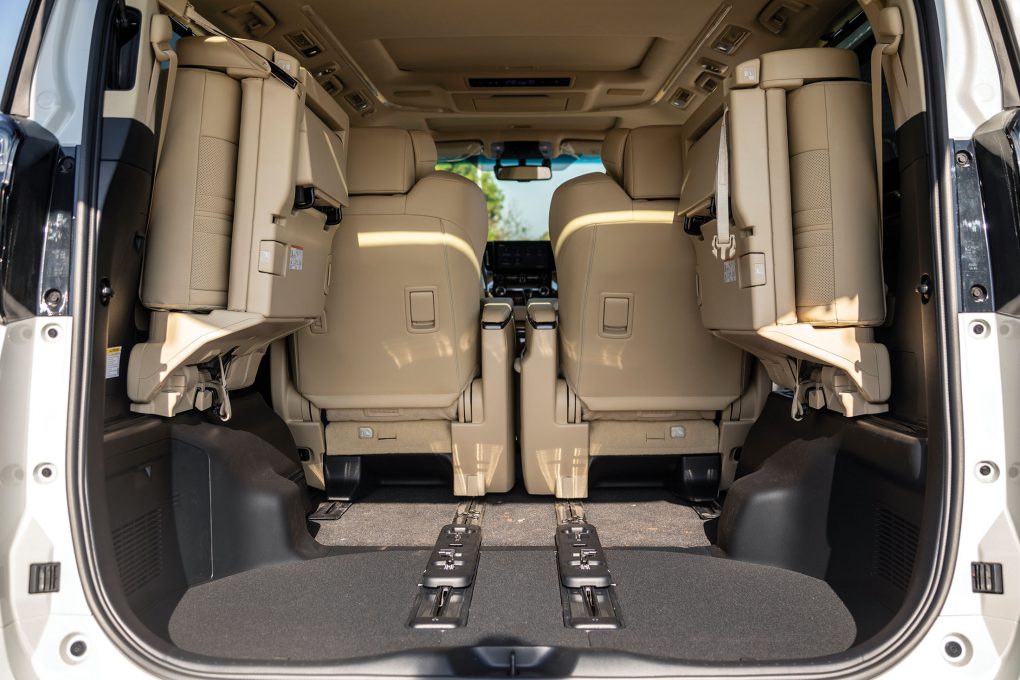 The Vellfire, which is a hybrid, comes with a single engine option — a 2.5-litre Atkinson cycle petrol making 114 bhp, with an electric motor at each axle. The 141-bhp motor at the front works in conjunction with the engine, and the 67-bhp one at the back powers the rear wheels (this car has an electronic 4WD system); a CVT handles the power (a claimed 194 combined bhp). A torque figure of 20.19 kgm helps in the hustle-things-along department. Toyota claims that this 2290-kg behemoth will give you 16 kpl, but you should reach for the salt-shaker when you read that.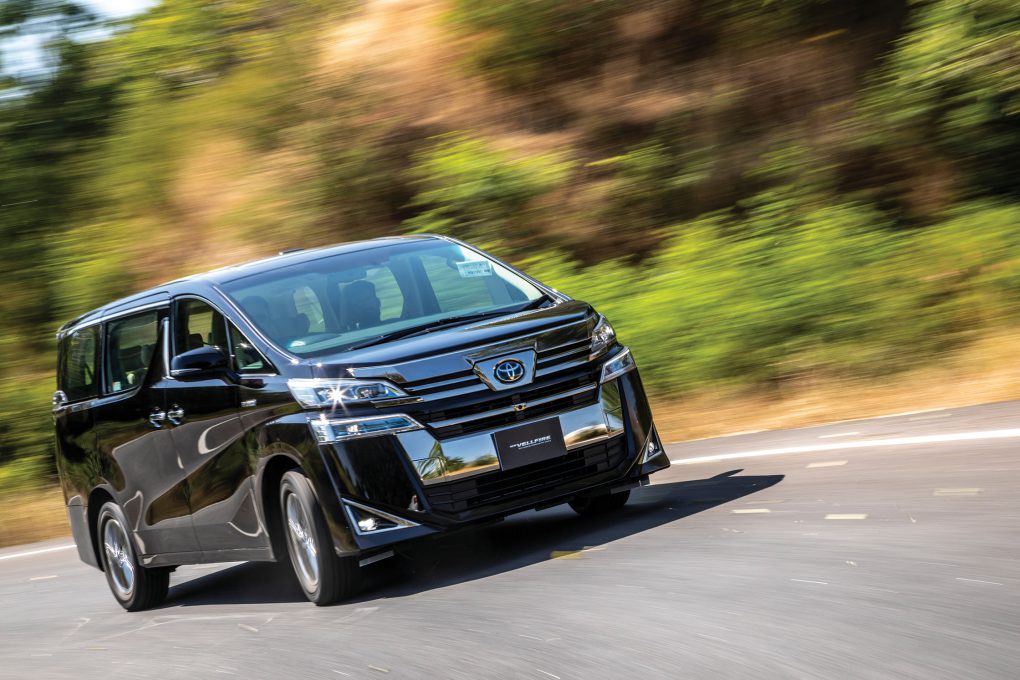 Since we were given roughly 15 minutes of actual driving time at Toyota's Bidadi plant, I can't offer a detailed explanation of what the Vellfire is like to drive — except to say that it's surprisingly easy. It picks up pace well (at least up to 60 kph, which is as fast as Toyota would let us go), and I have no doubt that it'll hustle if you step on it. The engine is extremely refined, as you would expect, and switches seamlessly between IC and electric modes. On the smooth test track I drove it on, it was clear that its ride quality was more than adequately comfortable, and the loops at the ends of the track had the Vellfire handling well, too. Only a full road test, in real-world conditions, will offer up what this hulking vehicle is dynamically capable of, however.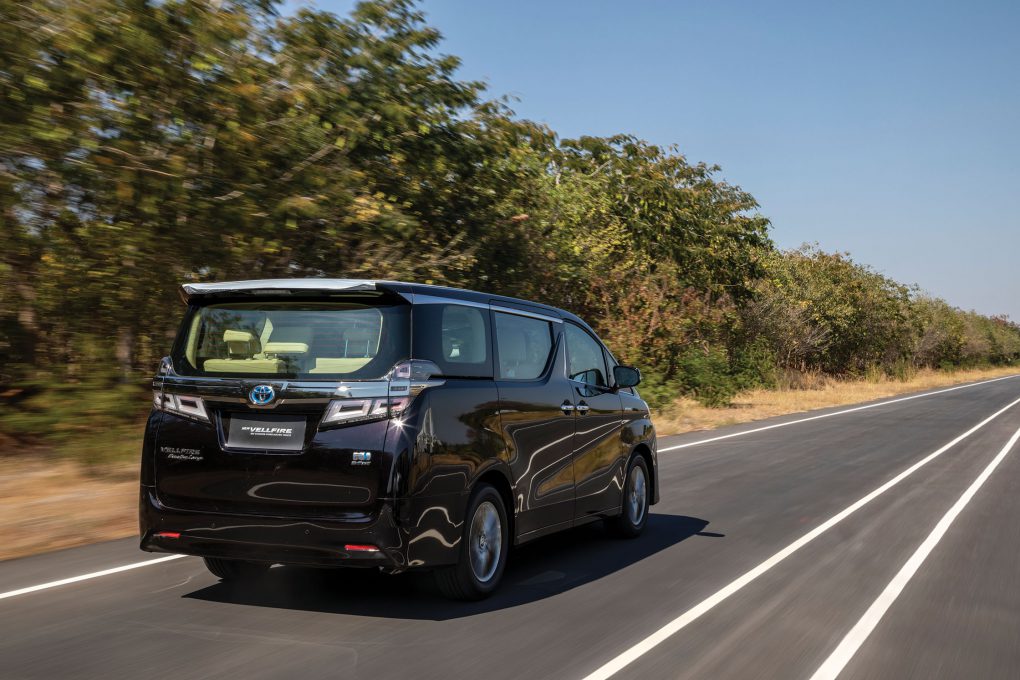 Until such time, suffice to say that the Vellfire offers a second-row experience that is currently unparalleled, even in German luxury cars. It looks like something out of a manga novel, is eco-friendly and well built, seemingly has the go to match the bling-heavy show and should be unfailingly reliable, per Toyota standards. If you want one, however, you'll have to stomach the concept of paying Rs 79.5 lakh (introductory, ex-showroom) for a Toyota, since it will be imported from Japan. At that price, it may be a bit of a hard sell — but it's also a heck of a way to stand apart from the luxury limousine crowd. If you ask me, Toyota will probably sell every last one that it has set aside for India. ν
AUTODATA
Toyota Vellfire
POWERTRAIN
Displacement: 2494cc, inline-4, petrol hybrid
Max power: 114 bhp@4700 rpm
Front motor: 141 bhp@4500 rpm
Rear motor: 67 bhp@4608 rpm
Max torque:20.19 kgm@2800-4000 rpm
Transmission: CVT
DIMENSIONS:
L/W/H (mm) 4935/1850/1895
Wheelbase 3000 mm
Ground clearance 165 mm
Kerb weight 2290 kg
Fuel tank capacity 58 litres
PRICE: Rs 79.5 LAKH (Ex-showroom, India)