The Toyota Innova has been an intrinsic part of the Indian automobile scene, and it's just got its biggest overhaul yet. This all-new Innova Hycross is bigger, gets SUV design cues to appeal to us more, has a longer list of features, and, most importantly, comes with Toyota's new hybrid powertrain. Toyota India is playing it smart, though, and will continue to sell the diesel-powered Crysta alongside the Hycross — after all, the Hycross range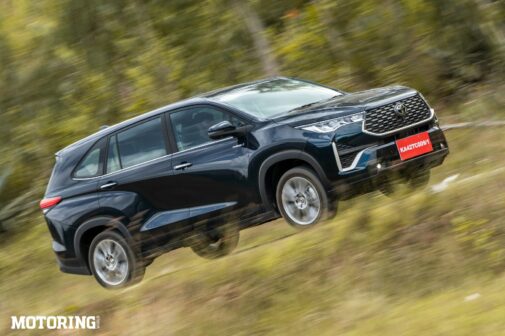 With ex-showroom prices between Rs 18.30 lakh-19.20 lakh for the petrol-automatic and between Rs 24.01 lakh-28.97 lakh for the hybrid, the latter Hycross is about Rs 2 lakh pricier than the Crysta diesel-auto. Which begs the question if it'll be able to do what the Innova has done so far — be a dependable workhorse for owners and fleet runners. Toyota promises it is, and recently, Toyota has been trying quite hard to make good on its promises.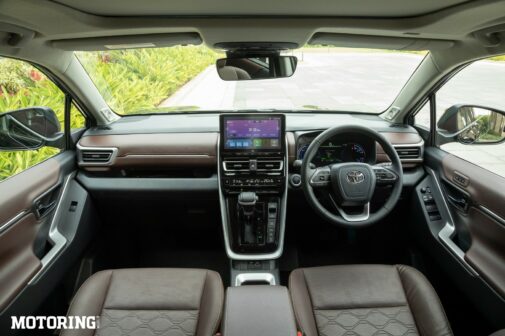 The exterior definitely has what the Japanese brand is talking about — a typical SUV flair. It's impressive that you can definitely tell it's an Innova, but still have the sort of musculature that passes for an SUV in this country. It's a good melding of MPV and SUV right from the oversized hexagonal grille underlined by thick chrome, stretched-out headlamps that resemble the Fortuner's, and raised, muscular bonnet, to squared-out wheel arches and plastic body cladding on the sides, and even to the rear bumper and horizontal LED tail-lamps.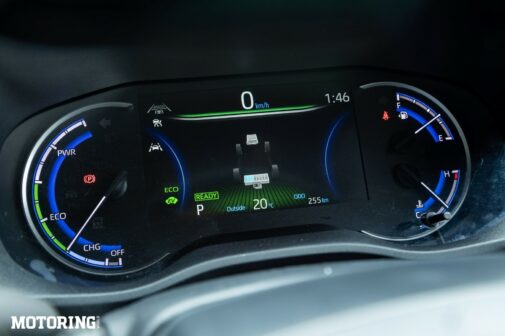 The silver-finished 18-inch alloys do look good and suit the Hycross's stance, but those wheel wells do look like they could do with some filling. Overall, there's a definite difference between the older MPV and the new one, though, that they're both liked easily by design to their predecessors is a nice touch.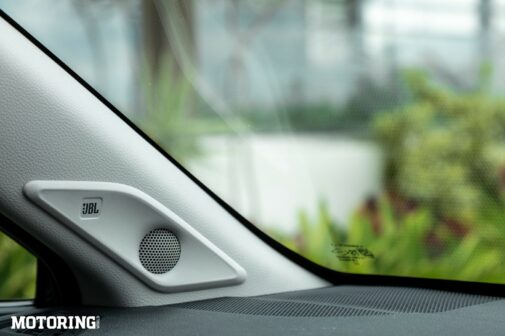 One of the biggest differences between the Crysta and the Hycross, is that the former has a ladder-frame rear-wheel drive platform, while the latter has Toyota's global TNGA-C 'High' monocoque platform, with power transmitted to the front wheels. That also means the Hycross hybrid is about 200 kg lighter than the Crysta diesel. The new layout also liberates a lot of room on the inside. It's not just that the Hycross is longer and wider, but the wheelbase is a massive 100 mm longer.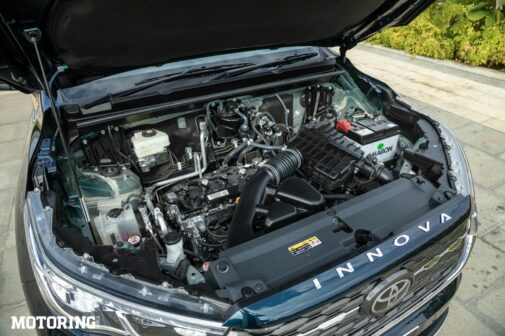 What's more, ingress and egress is easier, and once you get in, you're greeted by a far more plush, and one can even say especially at this price point) luxurious cabin. The brown and black theme with the matte silver highlights uplift the roomy interior, and the physical buttons for climate control, drive modes and electric parking brake feel nice to use. Some would say Toyota has gone full minivan with the gear console placed at the bottom of the dashboard, but it suits the car, and creates space for more than a few useful cubbies and nooks. There are some less than quality plastic bits in some rarely seen places, but it's not shabby at all.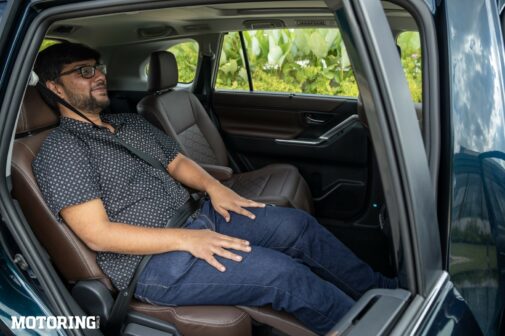 The ventilated front seats are well-bolstered, feel plush to be in, and provide a commanding view of the road. The electrically adjustable driver's seat also comes with two handy memory functions. Despite the hybrid's battery pack being placed beneath the front seats (there's even a vent on the passenger side to cool it), legroom in the middle row is exemplary, as is knee and foot room, thanks to that long 2850-mm wheelbase. If you opt for the six-seat version, you get a set of part-electric captain's chairs with ottomans on which you can rest your legs when you really want to stretch those legs out.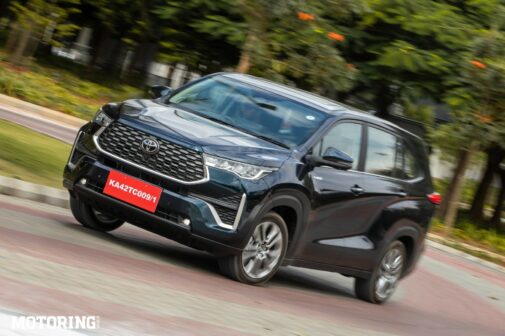 The left middle passenger has it best, if there isn't anyone sitting in the front passenger seat. Otherwise, you can't use the captain's chair to its full potential. The middle of the Hycross feels particularly roomy thanks to the panoramic sunroof, and lower shoulder line. The other occasion where the second row can't be used to its fullest is when you have adults in the third row. Two full-sized humanoids can fit in there quite easily (barring those who need more than normal headroom), and getting to them isn't difficult either, thanks to the middle row sliding all the way to the front.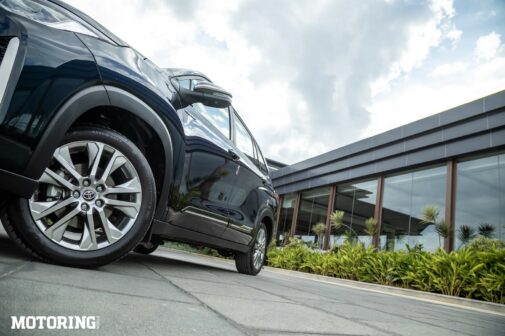 There's enough space in the boot for a few smaller bags with all the seats up, but with the third row down, there'll be absolutely no cause for complaint, with the electric tailgate adding even more convenience to the package. Speaking of, Toyota's really given the Hycross a bunch of equipment that will excite the Indian buyer — notable ones include multi-zone automatic climate control, a 10.1-inch touchscreen with wireless Apple CarPlay (and wired Android Auto), an excellent JBL sound system, acoustic and tinted windscreen, paddle shifters, a tyre pressure monitor, and a useful 360-degree parking camera.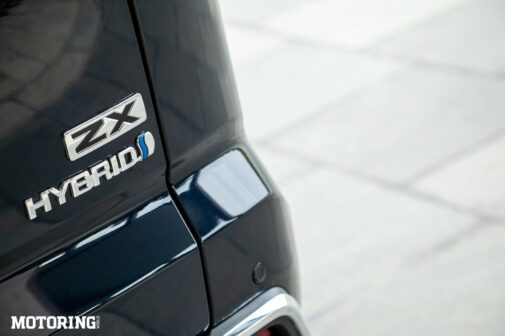 The Hycross's safety suite is also quite comprehensive, at least on higher-spec variants, and includes six airbags, vehicle stability control and hill start assist, and Level 2 autonomous driving assistance features such as blindspot monitor, adaptive cruise control, rear cross-traffic alert, high beam assist and lane keeping assist. The last one deserves special mention as it's the least intrusive of the mass-market ones I've tried so far.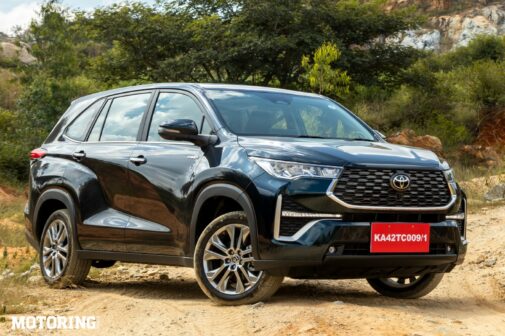 One thing that has not changed at all, and it's absolutely brilliant that it hasn't is the drivability. As is usually the case with hybrids, it starts off smooth, and with adequate grunt due to the 21.2 kgm of torque from the electric motor. When the 2.0-litre four-cylinder Atkinson cycle engine kicks in, it's a much more silent, but dramatic affair — the total system output of 181 bhp seems enough for anything, but we'll need to load it down with seven people and luggage to find that out for sure. Acceleration is quite linear, and the e-CVT barely manages to keep from that rubber band effect at bay, but speed builds quite rapidly for something this size. Toyota claims a 0-100 kph time of 9.5 seconds, which is quite impressive.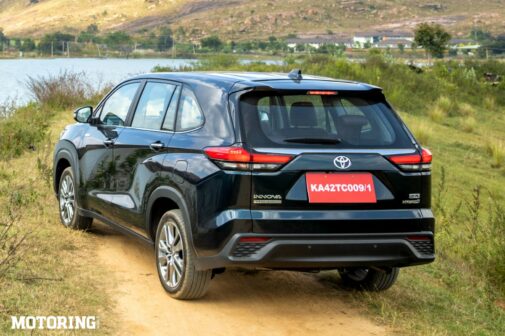 The hybrid powertrain doesn't have more to give above 130 kph, but it's not something you'll really need. It feels assured and planted at high speeds, and feels like it is a capable and effortless mile-muncher, much like its forebears. And it does so while keeping occupants from feeling almost any of the undulations that usually occur on our roads. There's enough heft in the steering at speed to make quick lane changes, and body roll is also acceptable for what it's mostly going to be used for. The relatively low-profile 225/50 R18 tyres don't do the best job of rounding out some of the sharper ruts, but overall ride quality, especially the silence with which it moves, is quite good.
In every way that matters — other than that diesel punch that you do miss — the Hycross betters the Crysta, and seems to be worth the premium you'd pay. It's more desirable to look at and be in, and comes with a more than decent powertrain and ease of driving. Oh, and before I forget, it's tremendously fuel-efficient, which means Toyota will really be able to cash in on that low-maintenance image.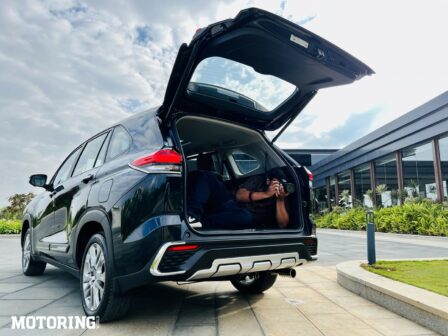 Kaizad's POV
When one thinks of the Toyota Innova, it's a nameplate that resonates with everyone, even if it's for different reasons. As motoring journalists, most of our interactions with this MPV come when we're being ferried to and from the airport for a media event, or using them as tracking cars on a shoot. Regardless of the manufacturer, the Toyota Innova has always been the go-to tracking car. Its excellent ride quality, strong hydraulic tailgate, low loading lip, and ample boot space have made it the best possible car to be used while taking a tracking shot of another car.
Even in this respect, the HyCross emulates, and betters, its predecessor, but not by much. There's plenty of room to lay down for those low-angle shots, the seat belts are within easy reach to anchor yourself, and the sublime ride quality will ensure that if you use the HyCross for tracking in the same way as the Crysta, you will not be disappointed.
AUTODATA
Toyota Innova Hycross Hybrid ZX(O)
POWERTRAIN
Displacement:
Max Power:
Max Torque:
Transmission:
1987cc, I4, petrol-electric
181 bhp
21.2 kgm
e-CVT
DIMENSIONS
L/W/H (mm):
Wheelbase:
Ground Clearance:
Kerb Weight:
Fuel Capacity:
4755/1850/1790
2850 mm
NA
NA
52 litres
PRICE
Rs 28.97 lakh (ex-showroom, Delhi)