Tuesdays and Thursdays are not my favourite days. Tuesday is still near the start of the week, while Thursday is not close enough to the end of the week. But when someone unloads a Lamborghini from a flat-bed truck and offers it to you for a drive, even a lame Tuesday becomes special. The brief from Motoring World was simple — why did Lamborghini get the special status when we launched this magazine 21 years ago? Why is it that all writers and photographers of this magazine have Lamborghini nicknames?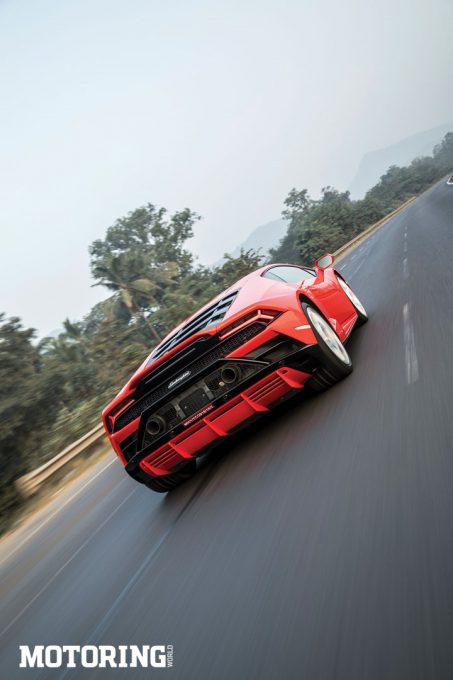 I was supposed to explain this, as I was the editor back then, while discovering the all-new Lamborghini Huracán Evo Coupe. The answer to that is simple — I had a Lamborghini Countach poster on my wall when I was in college, and it's still there back home. As a student in a small town called Trivandrum, it was the closest I could get to a supercar. But slowly, the poster started getting under my skin.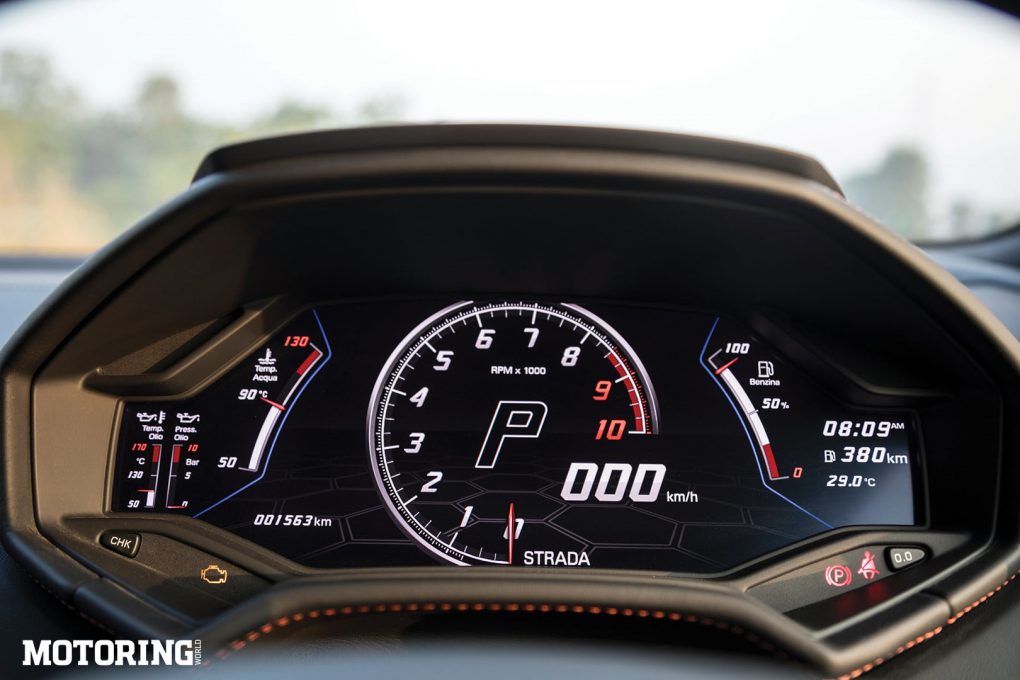 I read everything about Lamborghini — the legend of Ferruccio meeting Enzo, the early cars, the gorgeous Miura, the names borrowed from bullfighting, and so on. Around this time, I decided to do something about my passion for cars and decided to become a motoring scribe. In short, I owed a lot to Lamborghini and obviously that reflected in the magazine which we started from blank. Objectivity be damned, Lamborghinis were celebrated by Motoring. And I am glad someone thought of this story idea for the 21st anniversary issue.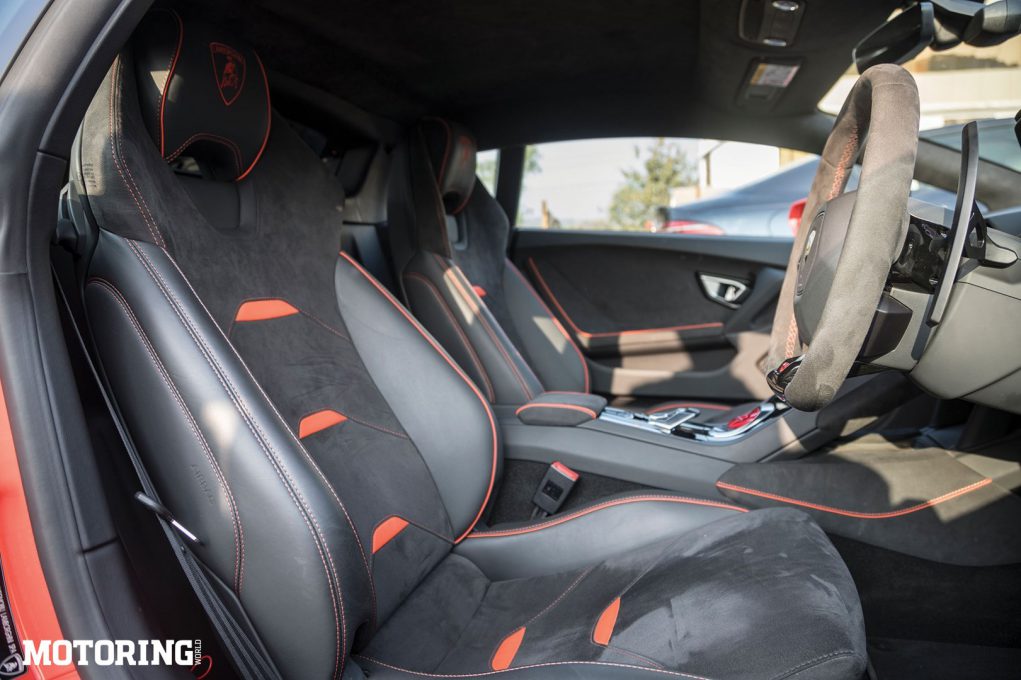 During my time as the editor of this magazine, I drove my share of Lamborghinis, mostly Gallardos and the odd Murciélago. On this Tuesday, I was going to drive a Lambo after almost a decade, and I had my doubts. Do I still have the skill set for a 640-bhp supercar? But before that, allow me to define a supercar in three simple terms. To begin with, it should look out of the world. Secondly, it should sound deadly. Last, but most importantly, it should instil fear in you when you drive it. We shall see in the following paragraphs whether the newest from Sant'Agata passes the test.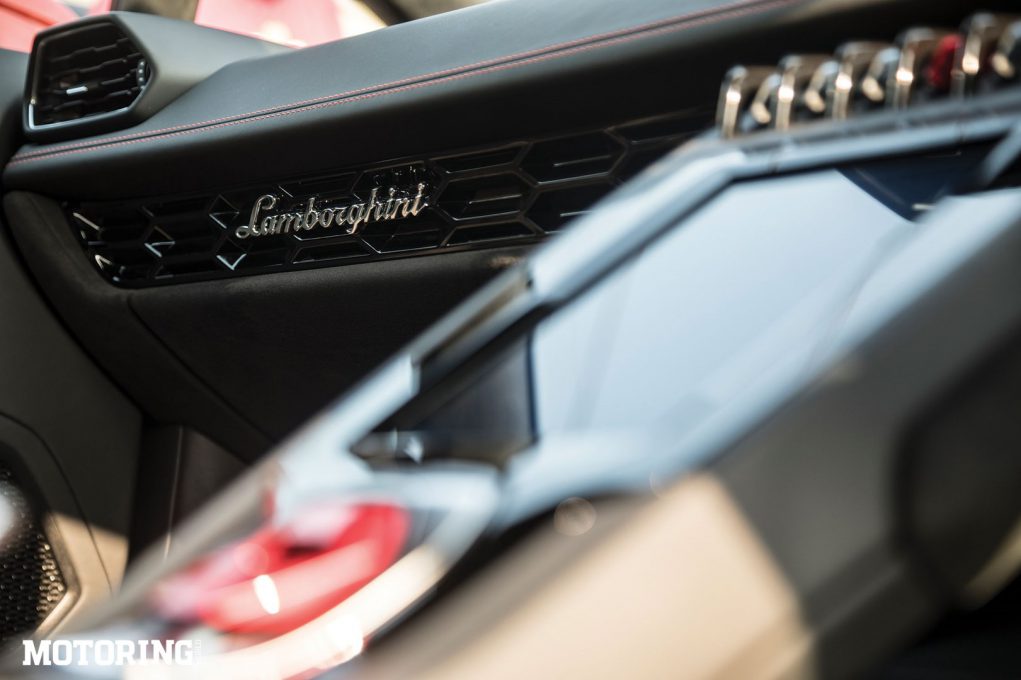 The Huracán Evo is a beautiful car, almost pretty, even. Some call it the baby Lamborghini since it is smaller than the V12 models. Yet, as a design exercise the Huracán Evo Coupe is clean and pure. There is no mistaking it for a Ferrari. The edges and curves make a form that is more slippery than a wet bathroom floor. Unlike the Performante, there is no protruding spoiler, no add-ons whatsoever. And, thank god, no ungainly wheel arches.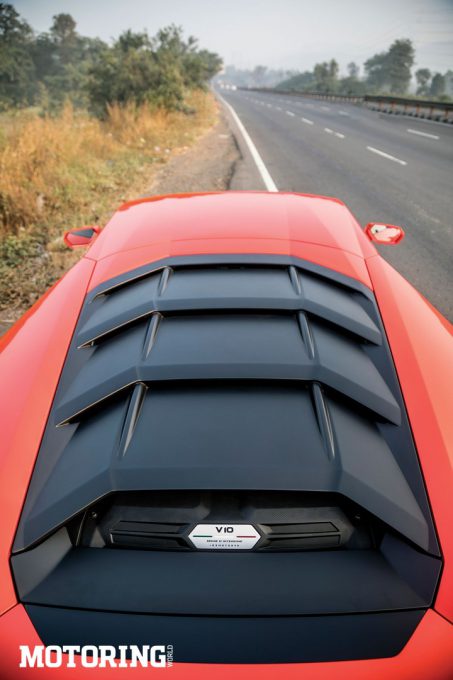 The wheels are so exotic, most art museums would put a security alarm around them. And that bright orange shade (Arancio Xanto, if you insist) heightens the sense of occasion when you see one of these slithering around. Even while parked. It doesn't take time for it to collect a crowd around it. I am not a fan of the rather busy rear end with more plastic than a Fisher-Price toy. It's as if the designers went for a lunch break after finishing the car. Almost.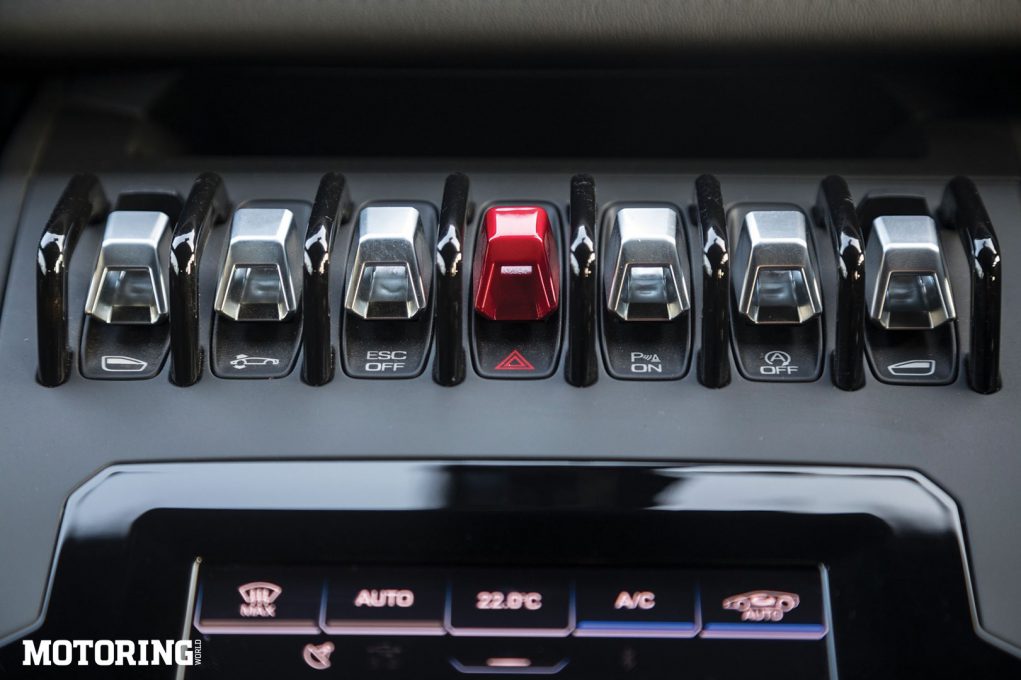 There is a technique to get into these low-slung cars, and If you know it, you will soon be inside the car without smashing your ear into the roof. I have become decidedly wider in the past decade, yet it feels as if Centro Stille has accounted for this. Toggle switches, safety latches and soft leather greets you inside.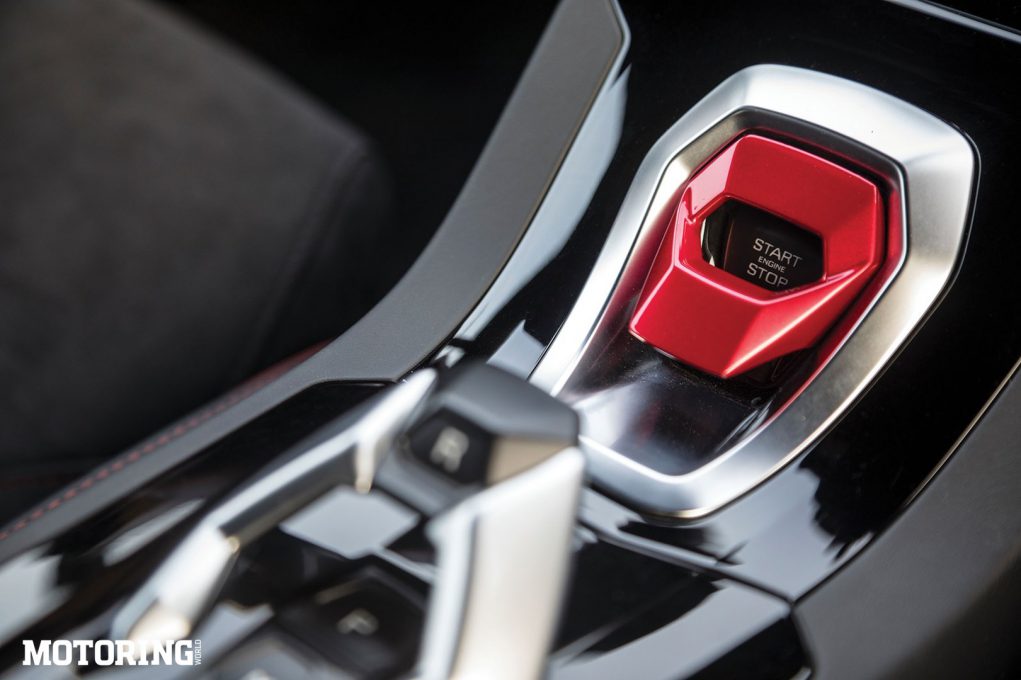 'Nothing unfamiliar yet,' I comforted myself. After adjusting the seat and getting comfortable, I pressed the start button. A muffled explosion later, the V10 in 'Performante' tune settled into an untidy idle. As in the Gallardo, you pull the paddles towards you to ensure neutral and then blip the throttle. The noise is guttural, as if some gargoyles from the medieval Italy were woken up and set free. So, the look and sound are okay. How about the fear factor? Hang in there.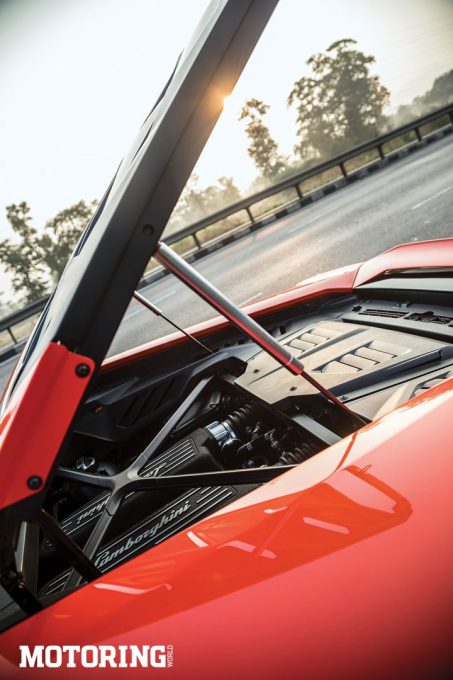 You get three modes to choose from — Strada, Sport and Corsa or Road, Sport and Track. The Road mode should be changed to Traffic for India. There were trucks, cars and two-wheelers all around me, and people in all of them wanted to wield their Oppos and Vivos to make their own Lamborghini short films. The Huracán Evo can be driven like a VW Polo in Strada mode… no drama whatsoever. As the road cleared, I engaged Corsa mode and the engine jumped into action like a kitten that saw its mirror image for the first time. Suddenly, there was a greater urgency to the shifts and the V10 became more sonorous.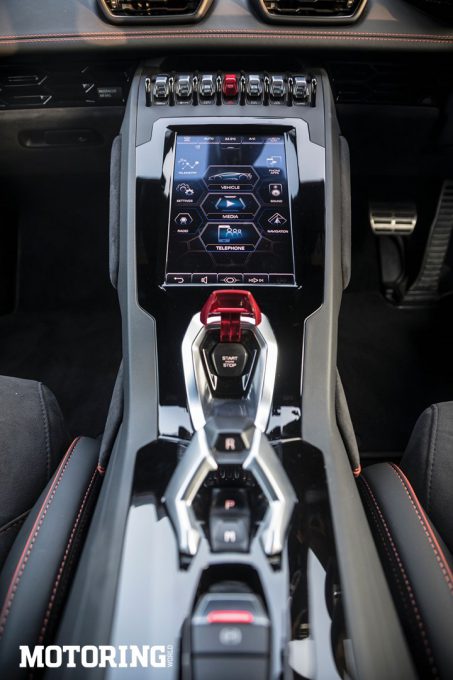 With all that power and 60 kgm of torque available, you don't attempt to do 0-100 kph runs in this car. That is routine, too normal. Instead, you do 0-200 kph runs. The acceleration is exceptional but not brutal as I remember from its predecessor. The ride quality was better than I expected, but there was no doubting the fact that the suspension is dialled in to go around corners fast rather than just puttering around. I was gaining confidence and was needling through traffic the way only we Indians do.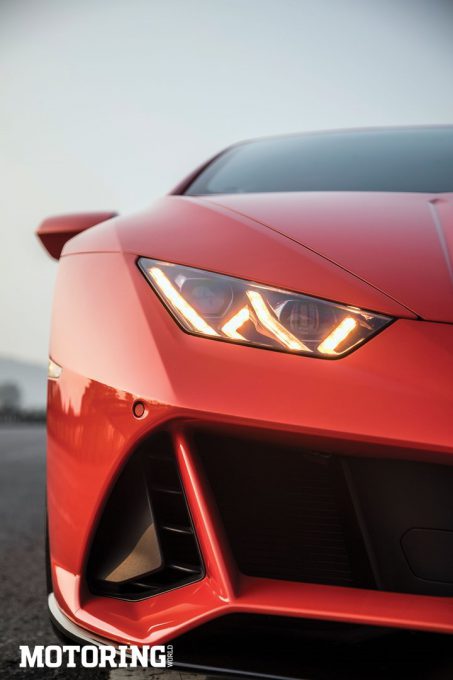 Like any good sportscar, the Huracán Evo gets better as the speeds build. The steering is sharp, but the front tyres tends to lighten up on uneven surfaces (most surfaces, in our context). I won't call it a wobble, but it certainly is not planted. But it is not angry; even when you poke it, it does not try to make an appointment with your maker. It does not scare you. Instead, it reacts to your inputs in a measured manner that makes you look super-cool behind the wheel. Blame the software engineers, gone is the edginess of the Gallardo that made it a hairy supercar to drive.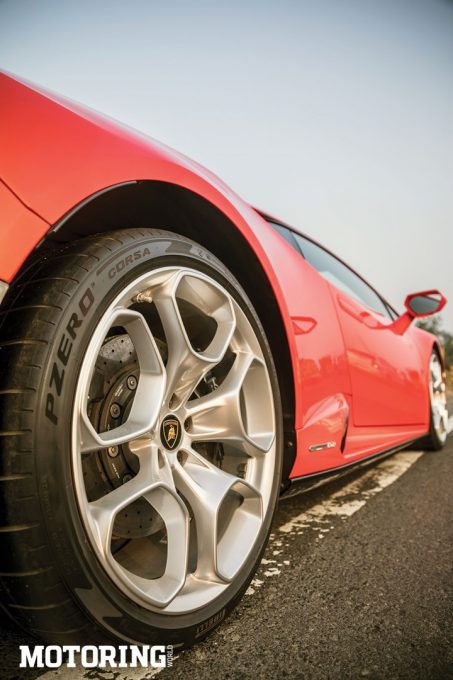 Every time you floor the throttle in Sport mode, it will downshift twice and reward you with a double-pop from the exhaust. Enough to make stray dogs angry and people stare. Go dial 911 if you want the ultimate sportscar for the road, but trust me, it won't look good in bright orange.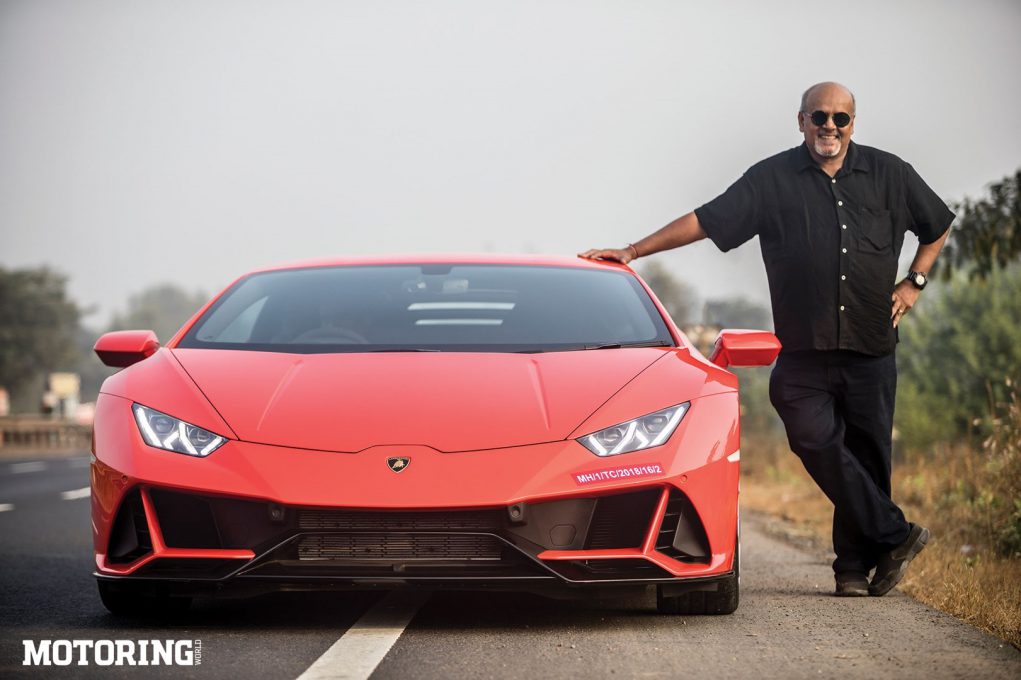 It is easy to be consumed by all things extravagant like colour, noise and speed, but my quest for fear ended in disappointment. As someone famous once said, the problem with performance starts when you start getting used to it. Actually, I just made that up. But that is the only place the Huracán Evo stumbles. If you can afford it, splurge, I say. It may just complete your successful existence on this planet, before the climate activists and electric motors have their way.
[This story originally appeared in our January 2020 issue]