While it's true that we can't seem to get enough of SUVs in our market, a well-proportioned sedan is always easy on the eye. One of the best premium sedans on the market, the Hyundai Verna goes through a pretty significant mid-cycle update. Let's take a look at what's changed.
What's new?
The first thing you'll notice is the new, imposing chrome grille and headlights up front. Now, I'm generally not a fan of large swathes of chrome all over a car, but in the case of the Verna, it works. The dark-chrome front grille and new LED projector headlamps certainly add to its street presence. If you'd rather do away with all that chrome, the turbo variants get a blacked-out grille to give it a slightly more aggressive front-end. From the side, you'll see the new diamond-cut alloy wheels shod in 16-inch rubber. And out back, Hyundai took a 'don't fix what ain't broken' approach to the redesign, with only a reprofiled rear bumper. The turbo variants get an alternative bumper design that I quite like as well, and twin-tip mufflers to fill out the rear.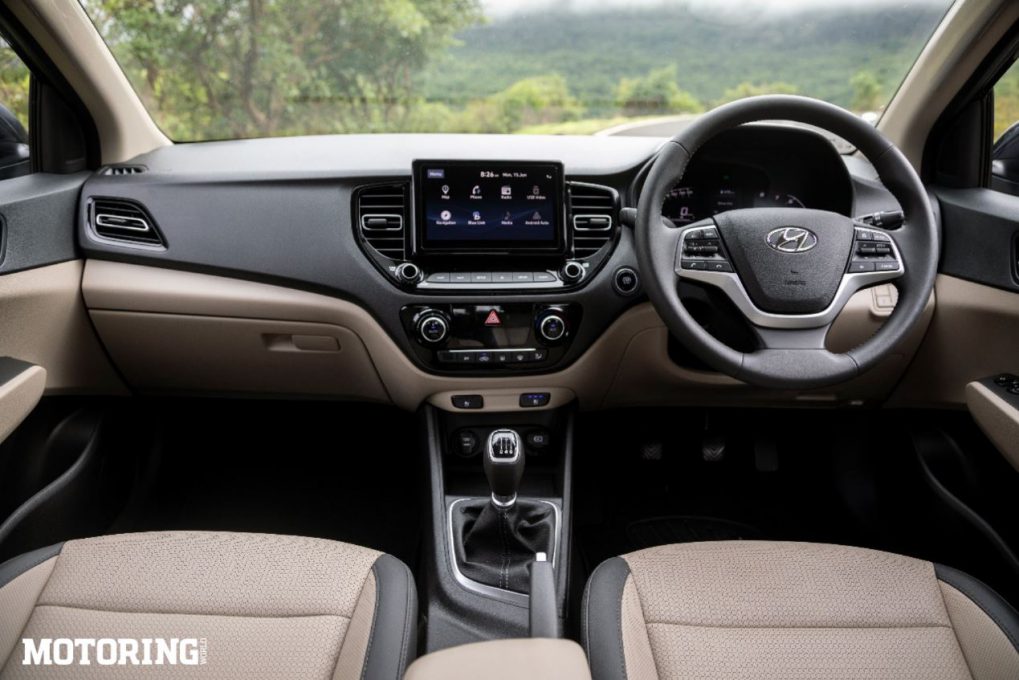 The outgoing Verna's dashboard felt like the only weak link in an otherwise great car and with the refresh, Hyundai took the opportunity to bring that up to speed as well. A 20.32 cm touch-screen sits smack dab in the middle, keeping all infotainment functions within easy reach. The driver also gets a new digital instrument cluster that gives off serious 90s Casio-watch vibes. The rest of the dash has been redesigned too, and wireless charging makes its way into the centre console of the Verna now. The car comes with a dual-tone interior and features like cooled seats, a multi-function wheel with cruise control, sunroof and a sliding armrest. On the turbo variants, you'll get an all-black interior with red accents.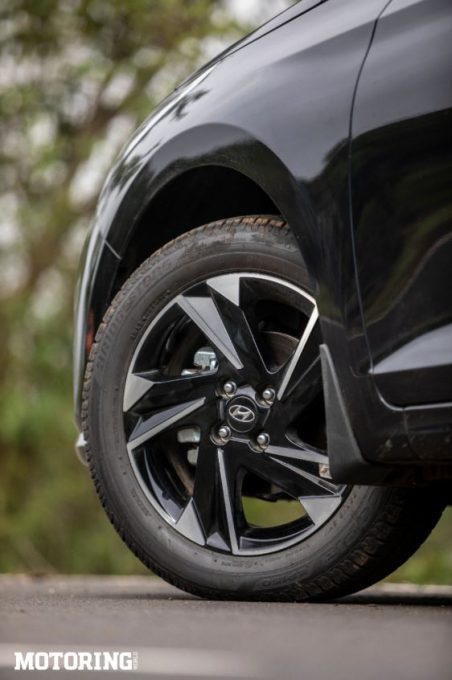 One really convenient feature is the smart trunk, which pops open when you approach the rear of the car with the keys in your pocket. Really handy when you have your, er, hands full.
How does it drive?
The 121 bhp 1.6-litre petrol and 126 bhp 1.6-litre diesel engines have been replaced by new 113 bhp BS6-compliant 1.5-litre units. It seems like a large difference in power, but the petrol variant I drove didn't feel lacking in any way. The engine quickly comes to life and settles into a quiet idle and gets the Verna moving effortlessly. At lower speeds and around town, you don't really notice a power deficit, but it is apparent at higher speeds. It feels like you have to wring the new motor out a bit more to extract the same pace as before.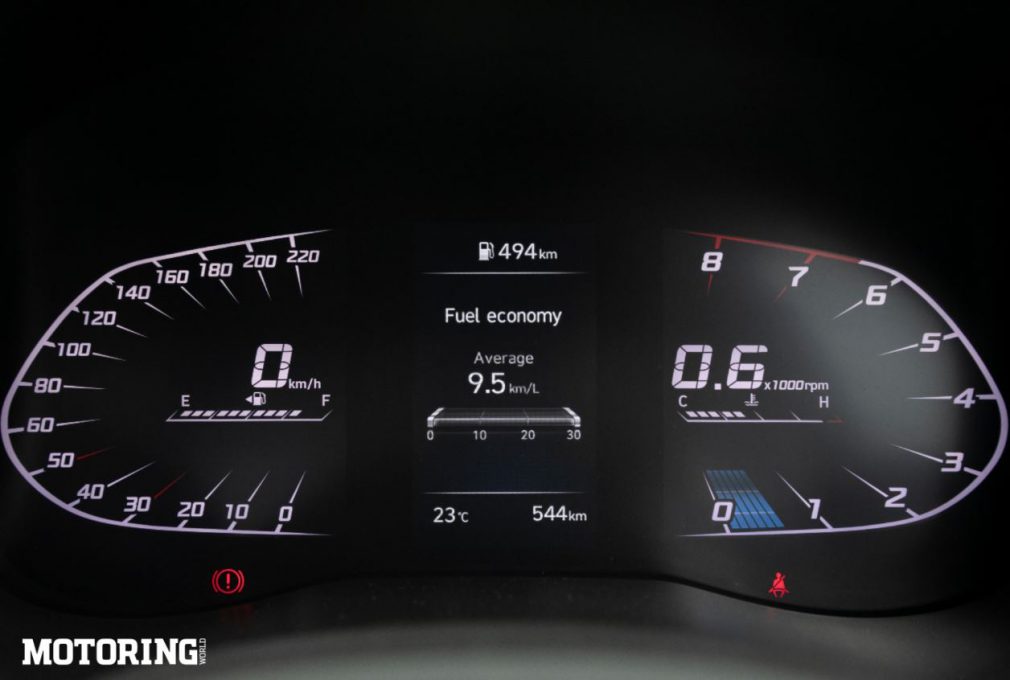 Luckily, there is the option of the 117 bhp, 1.0-litre turbo-petrol wunderkind of an engine. Paired with the 7-speed DCT, this engine should satisfy all your performance needs. I haven't driven this version yet, but knowing what I do about that engine, I'm sure it'll be a sprightly performer. The Verna's also got you covered with multiple engine and transmission combos to suit your needs — you can have it with a petrol engine and a manual or CVT, diesel and manual or torque-converter automatic and turbo-petrol and DCT.
Should I buy it?
With the Verna, Hyundai got the basics sorted right at the beginning, and with this update, it takes care of all the things I thought needed improvement. On paper, it does seem to have lost out on power compared to the outgoing versions, but in real-world driving, you're unlikely to notice a huge difference. And with added fuel efficiency, you're going to be happier when you visit the fuel pumps, too. This is one purchase I'm sure you won't regret.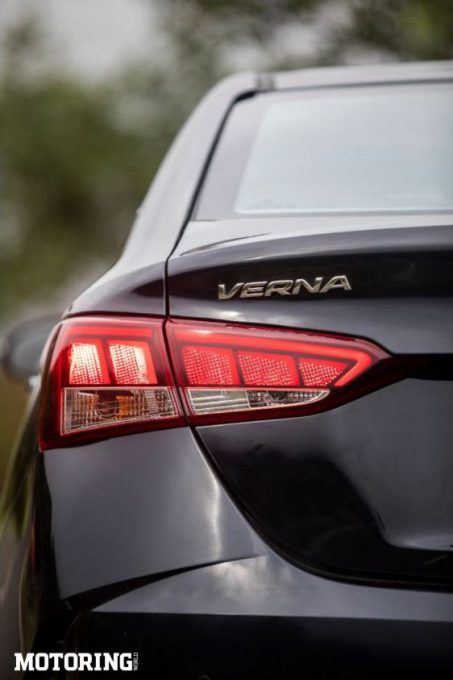 AUTODATA
Hyundai Verna 1.5 Petrol
POWERTRAIN
Displacement: 1497cc, I-4, petrol
Max power: 113 bhp@6300 rpm
Max torque: 14.7 kgm@4500 rpm
Transmission: 6-speed, manual
TYRES
F/R: 195/55 R16
DIMENSIONS
L/W/H (mm): 4440/1729/1475
Wheelbase: 2600 mm
Fuel capacity: 45 litres
PRICE
Rs 12.59 lakh (ex-showroom, Delhi)