Photographs by Vishnu G. Haarinath
It's back! And this time, Honda's big, premium SUV is better. Well, that's what it wants you to think, at least. And for the most part, I tend to agree. The new Honda CR–V is, whichever way you look at it, leaps and bounds better than the fourth-generation one we had on sale earlier.
What makes it better? Well, it's not an eyesore anymore. Yes, I felt the earlier one looked a tad silly, but things on gen-five are a lot easier to digest. The headlamps house LEDs, and it's a pleasing face for the most part (the liberal infusion of chrome being the downside, in my opinion). The 18-inch alloys also look pretty swell, and the rear, well, let's just say Honda could have mucked it up completely, but didn't. It's quite acceptable, in my books. The overall chunky, beefy look of the CR–V will only do it favours when it goes on sale because I have a feeling people will pick it up based on how much presence it has on the move. As I hear it, that's what Indians are into.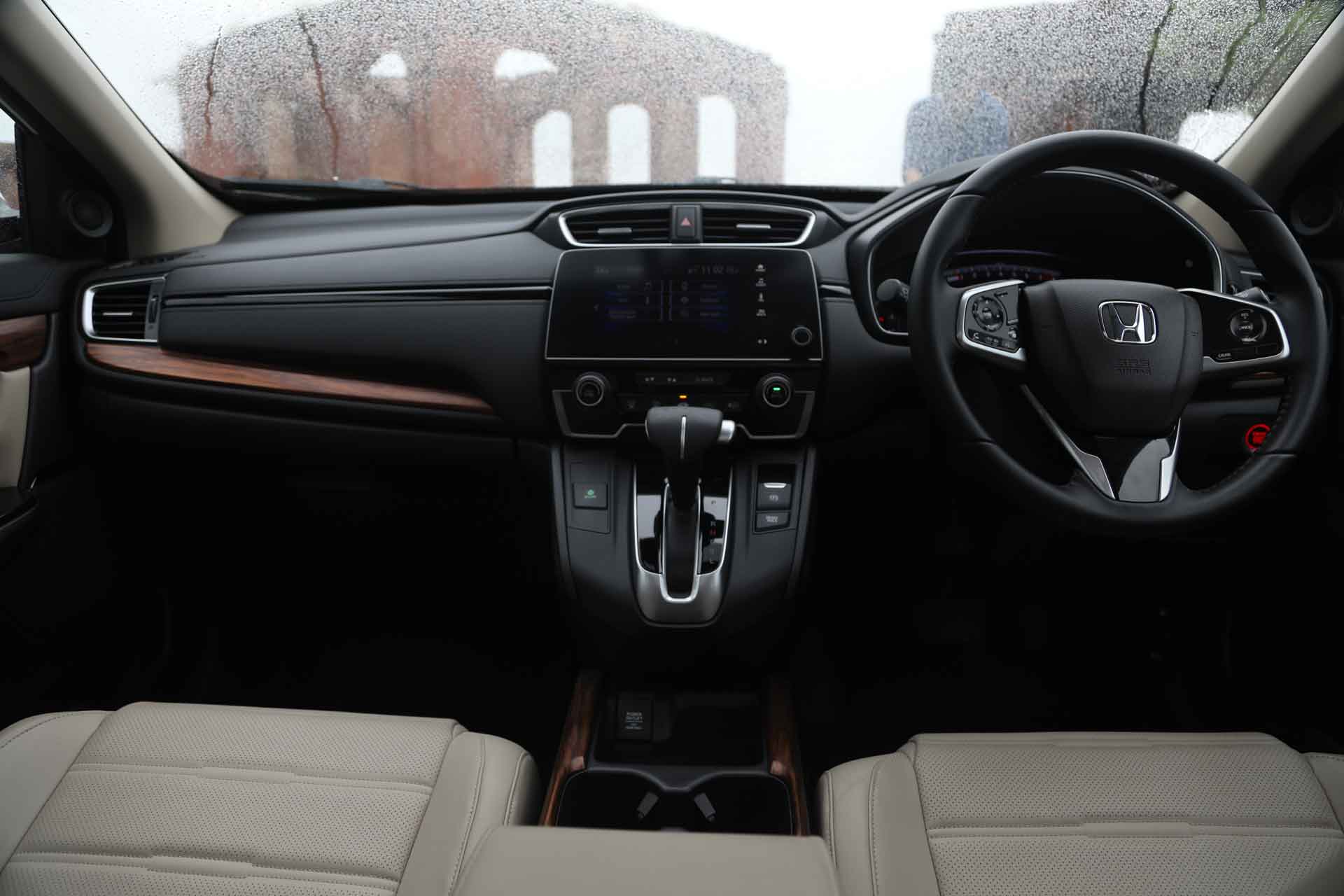 Where things get kicked up a notch (or five) is inside. Now, I remember the response I had when I first laid eyes on the Civic's interiors. Back then, it looked like a work of art, something that instantly made you want it; something that left an impression good enough to make you think about it for a long while after you've stepped away from the car. The new CR–V does the same. It's probably not as futuristic as the Civic's was for its time, but it's definitely one of the best ones in the segment. It looks plush, feels good to the touch, and I love the way the instrument cluster has a digital interface. It's about time stuff like this became commonplace, don't you think?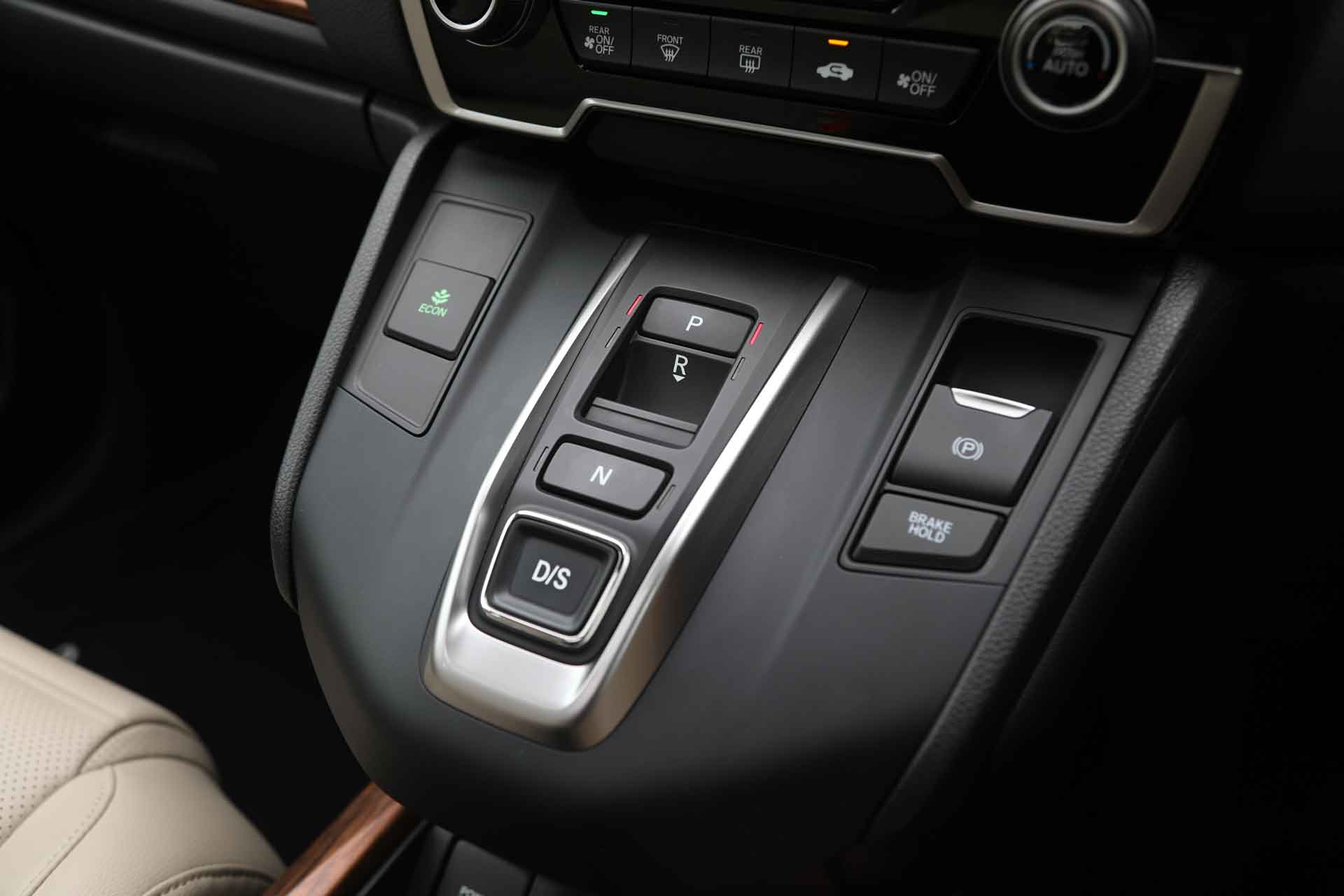 What's even cooler is the fact that the diesel auto doesn't get a gear-lever. Everything's button-operated. So you push a button to get into Drive, push down on another for reverse, press for Park… you get the idea. Takes all of five minutes to get used to, to be honest, and that's something I'm willing to live with. The touchscreen is a 7-inch unit and has a decent interface, but I wish it was a a few inches bigger. There's a bunch of real estate just lying unused around it that would've made the infotainment much more appealing were it filled out to the edges. Think Tesla. Alas, that's hardly a reason to not love the car, so let's just gloss over that.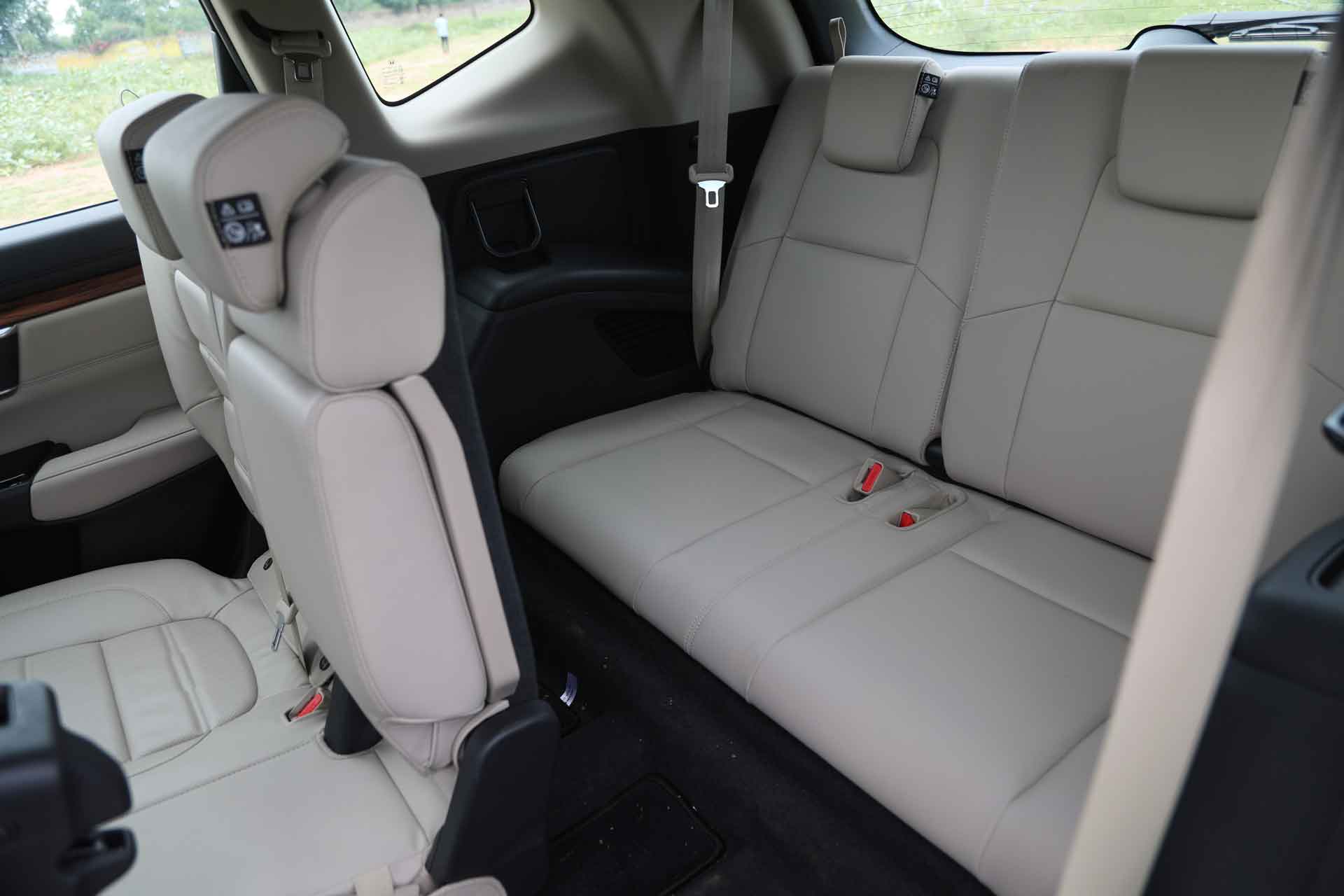 Now, for those wondering whether they could fit in a gaggle of clowns to ferry them to their show — no, you can't. Well, you can take a few of them if you have the diesel variant, because that gets seven seats. Spec your CR–V with a petrol, though, and you'll be stuck with five seats. Space in the second row is not bad at all, but it's incredible how short it is on thigh support. The third row is best left to your pets and contortionists.
Right, now that we're done with that, I'll get to the main attraction. For the first time in India, the CR–V will be sold to you with the option of a diesel. There's still a 2.0-litre petrol there for the taking, but the 1.6-litre i-DTEC is the newest one, so I'll tell you what that's like for the most part. The bad news is that there's a twin-turbo version of the same engine that makes a fair bit more power, but we have to make do with a single turbo and 118 bhp with 30.5 kgm. If you're thinking that that sounds inadequate to haul a 1.5-tonne SUV, well, tickle my nose and call me Bruha because you'd be bang on. The CR–V does feel inadequate and out of breath, but it's only at speeds above 80 kph and for the times when you need to make a quick overtake. It picks itself up off the line quite neatly thanks to the torque coming on song quite low in the rev range. The 9-speed auto goes a long way in helping you get a move on, though, I have to admit. It's a very decent gearbox as long as you're unhurried. You can choose to take control of the shifts, even, via paddles at the back of the steering but, again, this is mainly to ensure convenience over anything else. Try not getting into any races whilst in the CR–V. You will end up losing.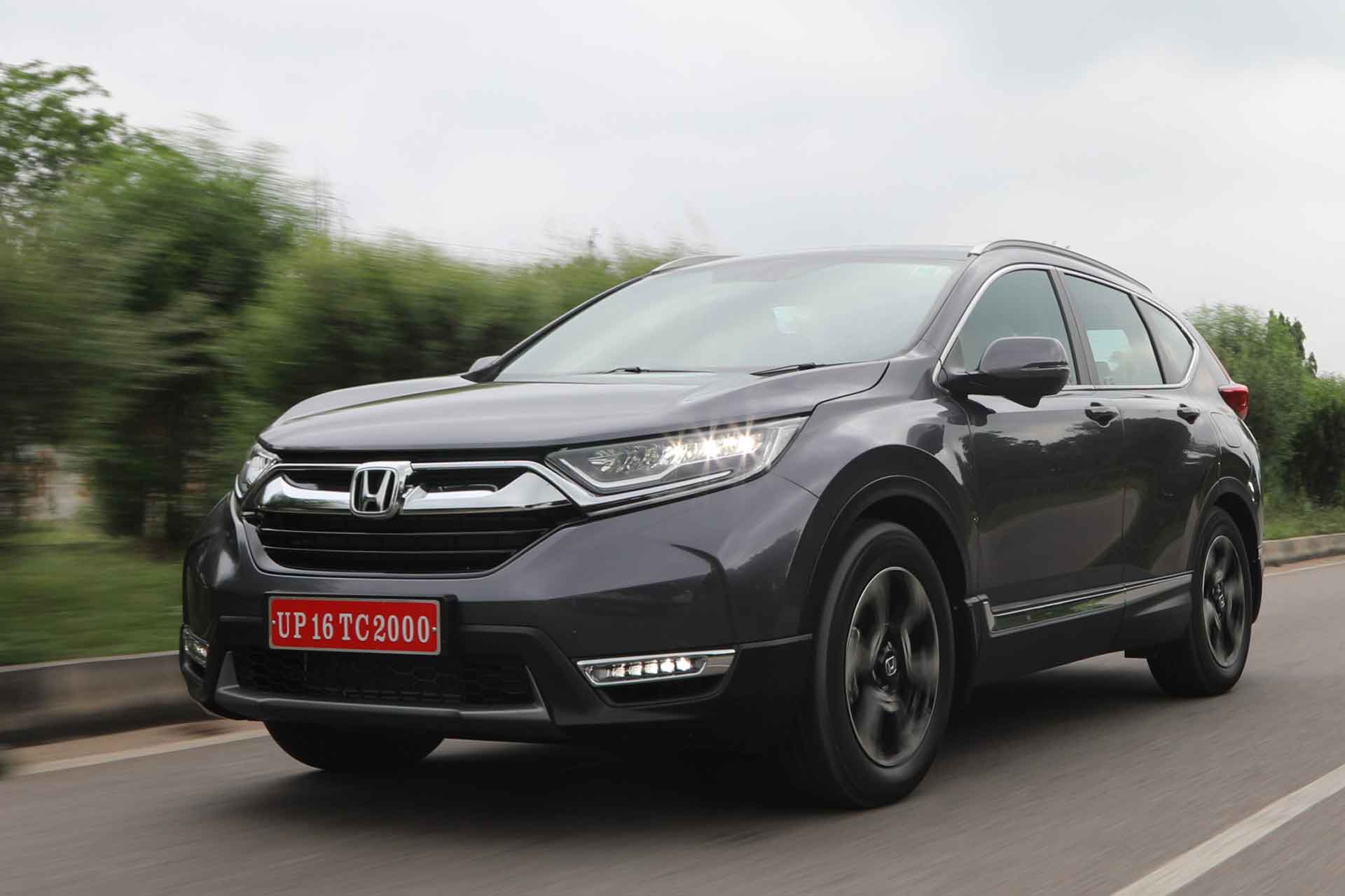 What's absolutely remarkable, though, is the way the CR–V rides. There's no air suspension, but it genuinely feels like it rides as well as one equipped with it. Expansion joints, bumps, potholes, those unusually wide speedbreakers… they're all handled so damn well in the CR–V. There's a McPherson Strut setup at the front while the rear makes do with a multilink setup, which I think will do the job better than most out there. It really is that good, especially for something that rides on 18s as standard. Kudos, Honda. What I was even decently surprised with was the handling, which did its job much better than expected. You can chuck this into corners and it'll do your bidding. It will hold its line through a tight corner with minimal body roll, and the best part is that the steering, which is an electric setup, gently and progressively weighs up as the speeds get higher. Not what I was expecting. It's brilliantly light at city speeds and impressively weighty when you're barreling down an expressway. Too bad the single-turbo i-DTEC isn't in its element when going fast, though. Kick in probably 40-odd bhp more and a smidge more torque, and you're really looking at a wonderful machine to drive and be driven in.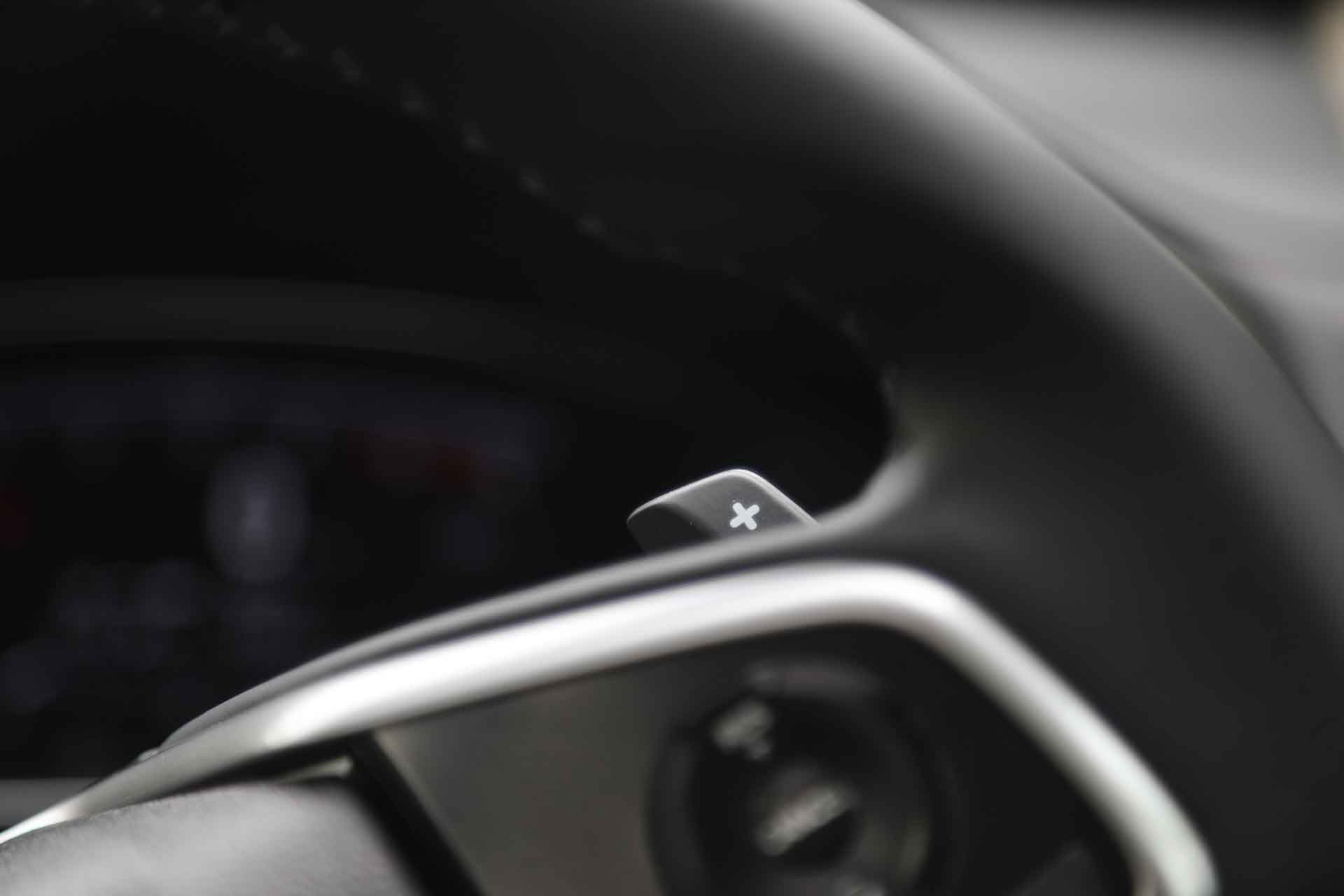 As for the petrol, I did have a go in it, albeit a short one. It's a 2.0-litre SOHC unit that makes a bit more power and a lot less torque. Expected. And unlike the diesels, which get a torque converter, the petrol only comes with a CVT. No paddle shifters, either. For the most part, it drives just as you'd expect it. The ride and handling are top notch just like the diesel, but the car feels quite underwhelming behind the wheel. There just isn't enough grunt to push this thing forward convincingly. It's all right, I suppose, for city runs, but you'll feel completely out of depth on highways. Sad, really.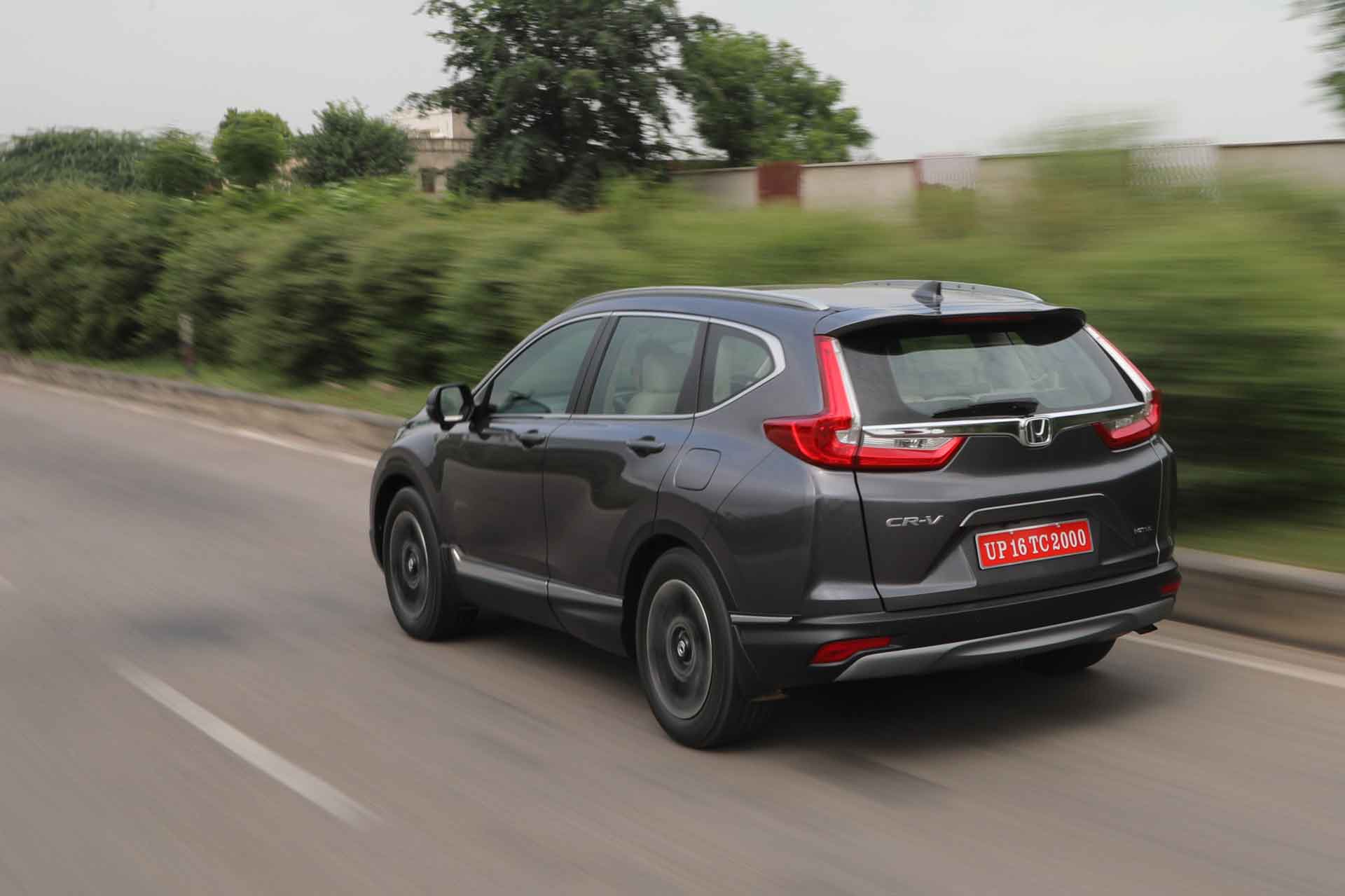 Don't, however, let that sway you. In the diesel trim, the CR–V is more than competent, and let's be honest, for what it's intended to do, the CR–V does phenomenally well, and that's ferrying people around in comfort. Couple it with the fact that it looks the part, comes pretty well loaded with features (keyless entry, push button start/stop, Apple CarPlay and Android Auto, a panoramic sunroof, brake hold assist, hill start assist, driver and curtain airbags, and a lot more. Phew), and even gets a diesel option for the first time in India, and you have, as they say, a chicken dinner. There's no prices at the time of writing this, but I'm hoping Honda doesn't botch this one up since localisation has gone up. For what it's worth, I'm genuinely excited about a Honda after what feels like eons. How about that!
AUTODATA
Honda CR–V

POWERTRAIN
Displacement: 1597cc, i-4, turbodiesel/1997cc, i-4, turbopetrol
Max power: 118 bhp@4000 rpm (D), 152 bhp@6500 rpm (P)
Max torque: 30.5 kgm@1500-2000 rpm (D), 19.2 kgm@4300 rpm (P)
Transmission: 9-speed, auto (D), CVT (P)
TYRES
F/R: 235/60 R18
DIMENSIONS
L/W/H (mm): 4592/1855/1689
Wheelbase: 2660 mm
Ground clearance: 208 mm (D), 198 mm (P)
Kerb weight: 1666-1725 kg (D), 1545 kg (P)
Fuel capacity: 57 litres
PRICE: NA