You know that thing that always happens when you state your profession and the immediate reaction is advice on said subject? The conversation goes something like this, 'Oh you're a doctor? Could you take a look at this discolouration on my arm?' Or like, 'Nice! You're an auto journalist. You know, I'm thinking of buying a new car on a strict budget. What would you recommend?' Just a couple of days ago, I had a conversation with a policeman that started almost exactly like this.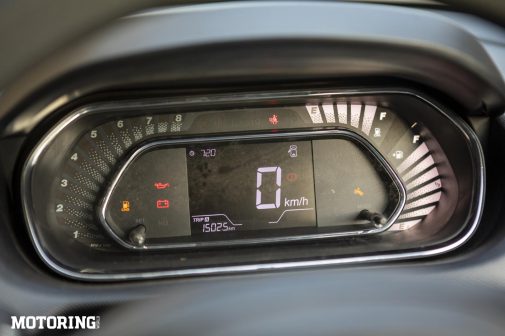 One of the hazards of driving a car around with a red number plate is that the police are more likely to pull you over at a blockade for a 'random check'. I was driving the Tata Tigor iCNG on a circuitous route from the shoot to get a better feel of the car. As the papers were in order, I got ready to push the gear lever into first and depress the weighty clutch, and just then, a cop started walking towards me and motioned me to wait. My heart sank as I thought, 'What now?' The number of stars on his shoulder told me he's high up in the food chain, though his question, asked so earnestly, made me smile (not that he could see it behind my mask).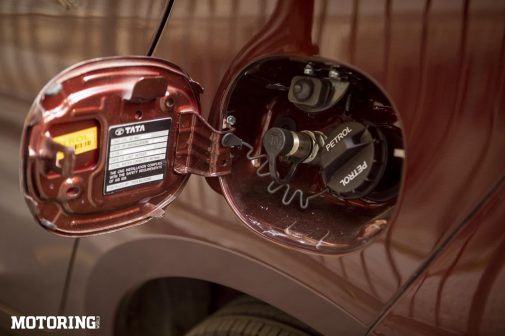 'That's the new CNG Tigor, isn't it? I'm thinking of booking one for my daughter. She's going to start travelling to college, and she should have something safe and cheap to take her there. Is it good? Should I get one?' I told him that's exactly what I was in the process of finding out. He asked me to take his number and let him know how it goes.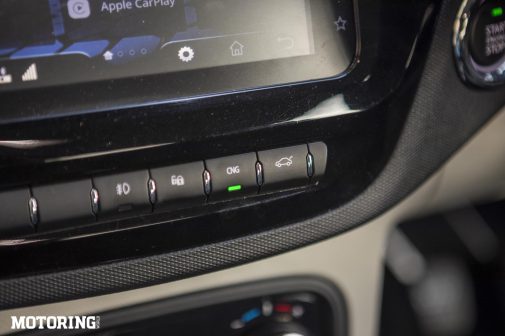 As I drove away, it occurred to me that the policeman must have been really sharp-eyed. The only tangible difference between the standard petrol-powered Tigor and this CNG one is the green and chrome iCNG badge on the boot lid. Oh, there's also the smaller 14-inch alloy wheels instead of the larger 15-inch ones that the petrol version gets. Tata has updated the Tigor range for 2022 with more equipment and a fresh cabin, and the Tigor iCNG benefits from these updates.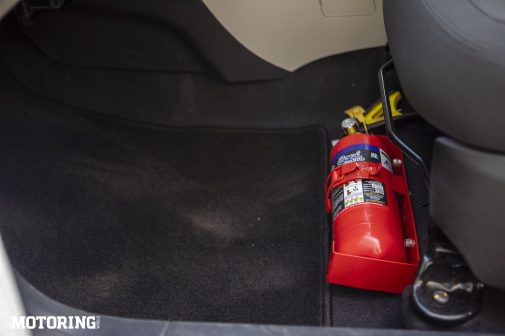 It's rare for a carmaker to offer a CNG-equipped car in a range-topping variant, making the Tigor unique. As such, the Tigor iCNG is a fairly well-equipped and modern car, with feature highlights that include a 7.0-inch touchscreen infotainment system with Android Auto and Apple CarPlay, a bass-driven eight-speaker Harman audio system, automatic climate control, and auto wipers and headlights. The new beige and black interior theme is cheery and makes the decently spacious cabin feel more roomy. On the safety front, Tata says it is confident the CNG version will receive the same four-star Global NCAP rating as the standard car.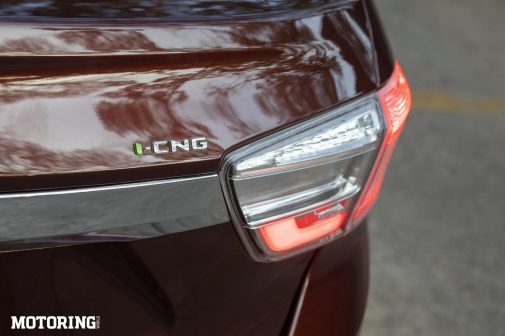 Speaking of room, the large CNG tank fitted in the Tigor iCNG's boot severely eats into the carrying capacity, but the 205 litres you do get is enough for a weekend getaway. Only the keen-eyed would find differences in the Tigor iCNG and its petrol counterpart's interiors. One telltale sign is the digital instrument cluster, which now has a gauge for the CNG levels in the tank. The other is a green-lit button between the door lock/unlock and the boot opening buttons, which clearly says 'CNG' on it. It's what you can use to shift between the two fuels.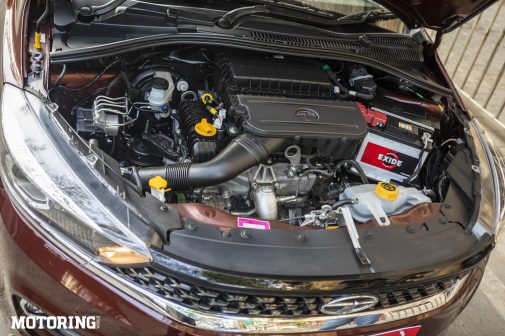 Tata says its CNG cars can be started up on CNG, making them the only cars to do so. Usually, CNG models start up on petrol and then make the switch. It sounds quieter at idle than the standard petrol engine, which is surprising. And then there's taking off from standstill. Drive it like a diesel — use the clutch to initiate and then press the accelerator to moderate — and the Tigor iCNG feels effortless. The 1.2-litre engine has never been a peppy one, but despite the shift to CNG, and the attendant 13 bhp and 1.8 kgm of torque deficit, there isn't really any difference in the way it drives.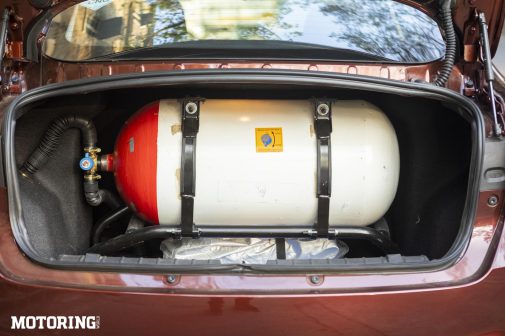 Four hefty people and a steep enough slope will see you needing to shift down repeatedly, or even to petrol for the added grunt. It's heartening to know that in spite of the added weight from the CNG kit, the ride quality and dynamism hasn't changed. Now, the Tigor wasn't a corner-carving machine in the first place, but it has always ridden in a mature manner, seldom seen in a car in its class.
Priced Rs 90,000 higher than the equivalent petrol variant, the Tigor iCNG makes a lot of sense for someone looking for a more affordable to run version of the compact sedan. Considering you'll be able to go about 200 km on a single tank, and one tank will cost you under Rs 700. Imagine a Mumbai-Pune run costing just Rs 3.5 per km. Hang on, I have to call that policeman and tell him to go ahead.
AUTODATA
Tata Tigor iCNG XZ+
POWERTRAIN
Displacement:
Max Power:
Max Torque:
Transmission:
1199cc, I3, CNG
72 bhp@6000 rpm
9.69 kgm@3500 rpm
5MT
DIMENSIONS
L/W/H(mm):
Wheelbase:
Ground Clearance:
Kerb Weight:
Fuel Capacity:
3993/1677/1532
2450 mm
165 mm
NA
60 litres (water capacity)
PRICE
Rs 8.30 lakh (ex-showroom, India)