Photographs by Suresh Narayanan
Tata has never been a household name when you think 'fast and focussed'. Then they announced a joint venture with Jayem Auto, and that, as you might be aware, is most certainly a household name for those in touch with the motorsport scene in India. It made most of us sit up and take notice, and wait with bated breath. Jayem Auto coming on board meant it wouldn't just be a sticker job. Anyway, fast forward to today, and we finally got to see, and drive, the very first children of this holy matrimony. And to spare you the suspense, it could very well be a match made in heaven.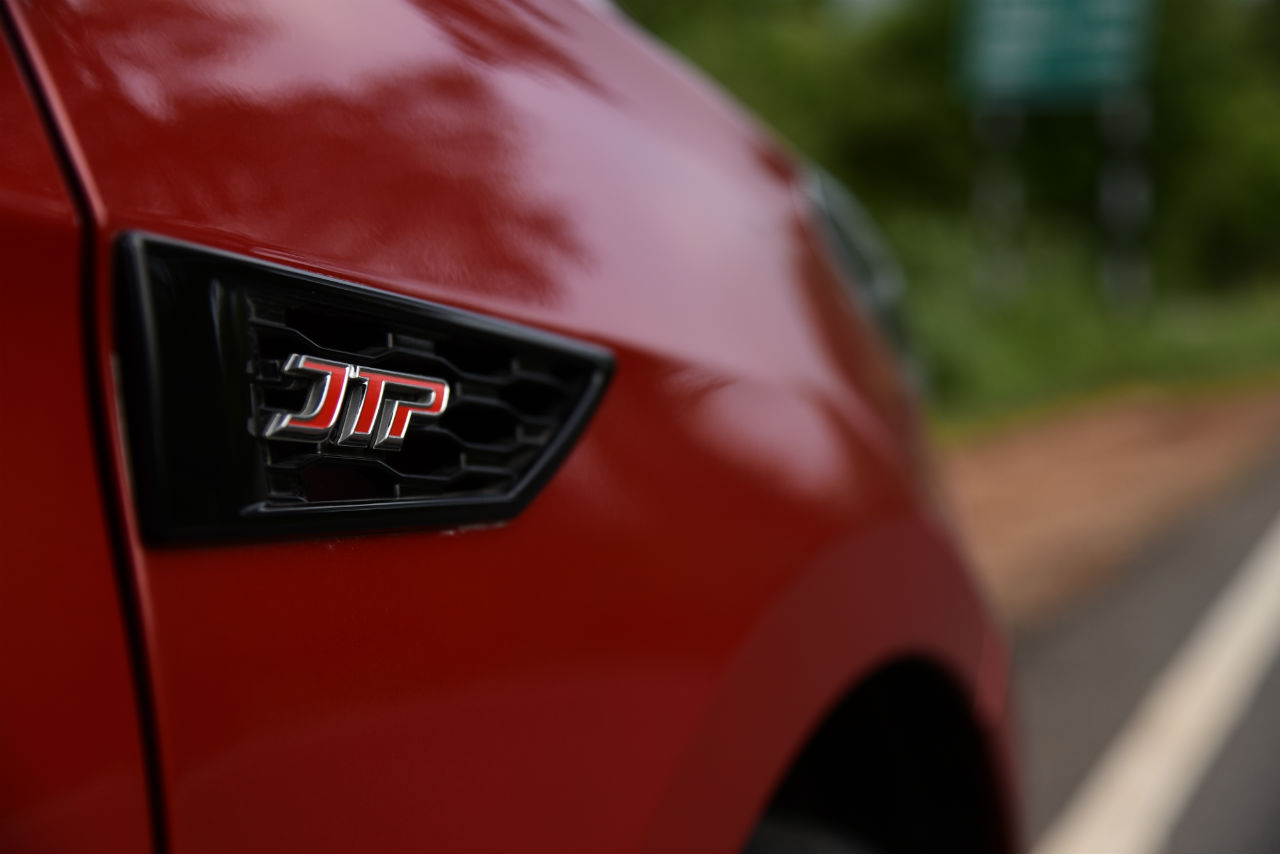 This marriage has been fondly named JTSV (JT Special Vehicles) and the brief for said marriage is quite simple. Motoring has become monotonous and boring, and JTSV is committed to offering customers an elated and engaging driving experience in their daily commute. Their words, not mine. So basically, the makings (at least in theory) of usable urban cars that can put a smile on your face, and when I first laid eyes on them, a smile it did solidly plant.
Visually, both the Tiago JTP and Tigor JTP look like their standard non-JTP variants from afar. Then you notice they have a bonnet scoop, and side vents under the A-pillar. Move closer and you'll notice these aren't cosmetic, but real, functional vents. That alone is a good indicator of its seriousness. The rest of the car is suitably, and yet subtly, made more visually potent. It gets new bumpers, and a twin-pipe exhaust. Inside, there is red stitching everywhere, and a healthy splattering of JTP badges, coupled with neatly sporty metallic pedals. And yes, it does feel a bit more sporty sitting in those bucket-ish seats.
But the meat of the matter is under the bonnet. JTSV has tweaked the standard 1.2L Revotron motor to produce 113.4 bhp at 5000rpm now and 15.3 kgm, which is perfect hot-hatch territory. The brakes have been upgraded to compliment this, and the cars now get wider tyres too, besides being lowered. Oh yes, suspension has been suitable tweaked, and after spending a day driving both the Tiago JTP and the TIgor JTP, I am very impressed. The engine revs quickly, and you'll find yourself hitting the rev limiter quite often before you get used to it. And when you do, you'll always find yourself on the wrong side of the speed limit. JTSV claim a 0-100kph time of under 10 seconds, and I find no reason to doubt that claim. It is a fun and torquey motor, that just loves being revved. City mode keeps acceleration linear all the way to the redline, but Sport mode gives you a solid punch past 3000rpm. The brakes themselves do a fantastic job of bringing speed down, and the wider tyres grip very well. I really tried my best to unsettle it or make it understeer, but I couldn't. You see, it isn't about one aspect alone, but rather how all these things come together to make it handle really well, and I think manufacturers can learn from this.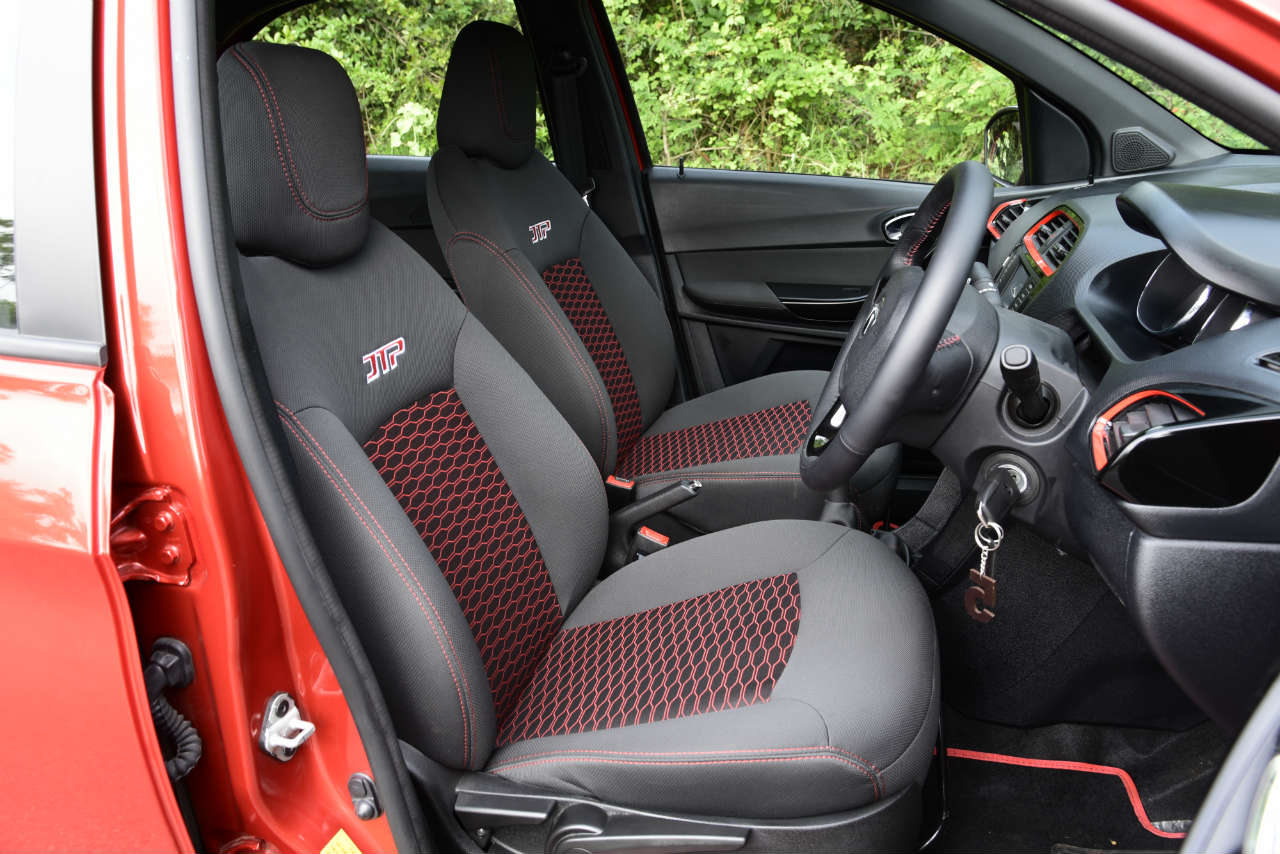 In short, I had a blast driving these. Both of them share the same engine and equipment, with the only difference being the climate control and rear-parking camera that the Tigor JTP gets. With just a weight disadvantage of 35 kg, there is very little to set them apart. I'd normally have preferred the hatchback to the sedan, but this time I chose the Tigor JTP, for a reason I shall come to now- the bad part.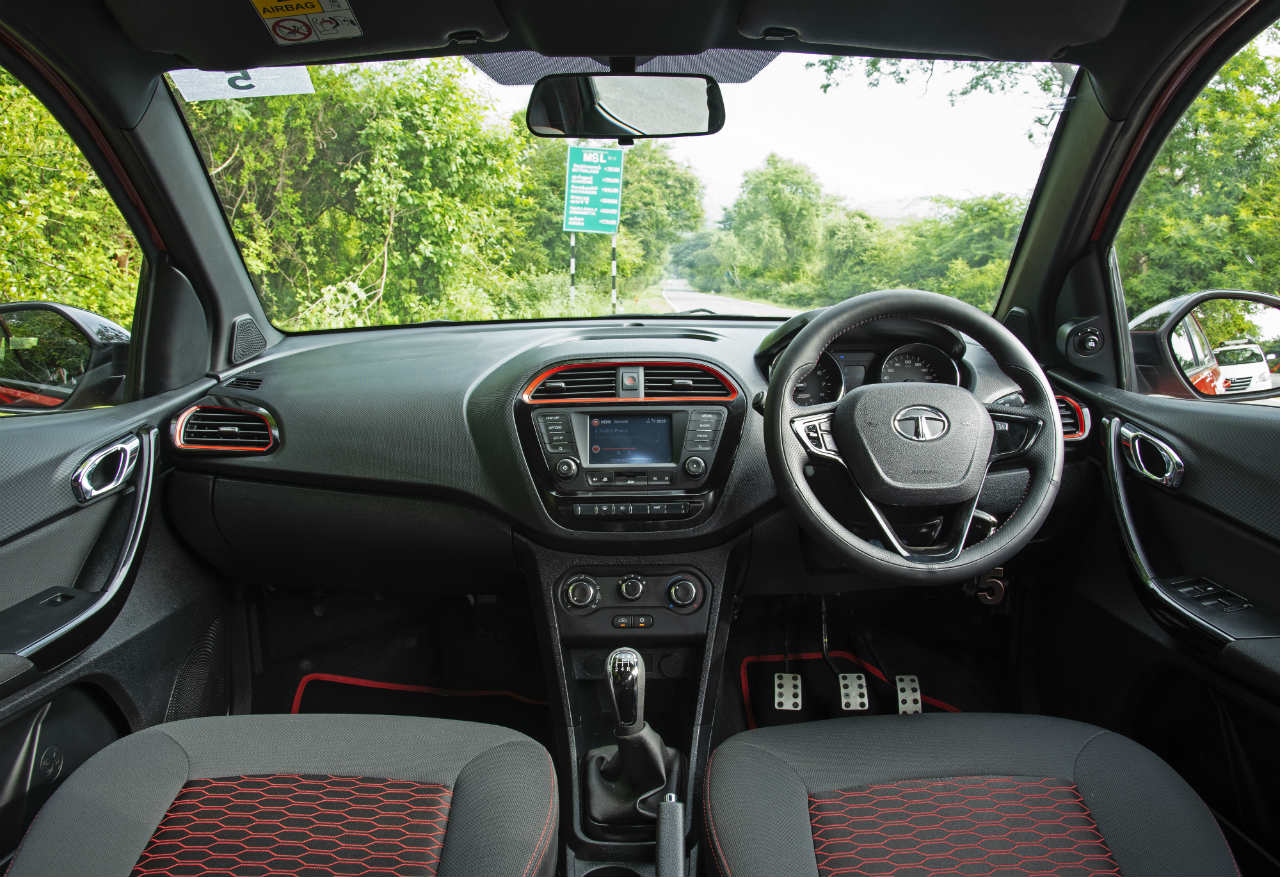 You see, Tata Motors bills this as a daily commuter that you can have a blast with. They've nailed the 'blast' part, but at normal driving, it throws up one problem. The fuelling at low revs and half throttle (what you'd spend most of your urban traffic life doing) is woefully jerky. It is absolutely impossible to drive it smoothly, and that really hampers the 'daily commuter' aspect of it all. In this aspect, the Tigor JTP was marginally easier to manage. Yes the clutch is light, and the steering is easy at slower speeds, but unless JTSV sorts out that fuelling and throttle response, I think a car that can be deemed absolutely fantastic, will be reduced to being desirable for a very small niche. That being said, I was assured it will be looked into, and from my interactions with team members, I am optimistic.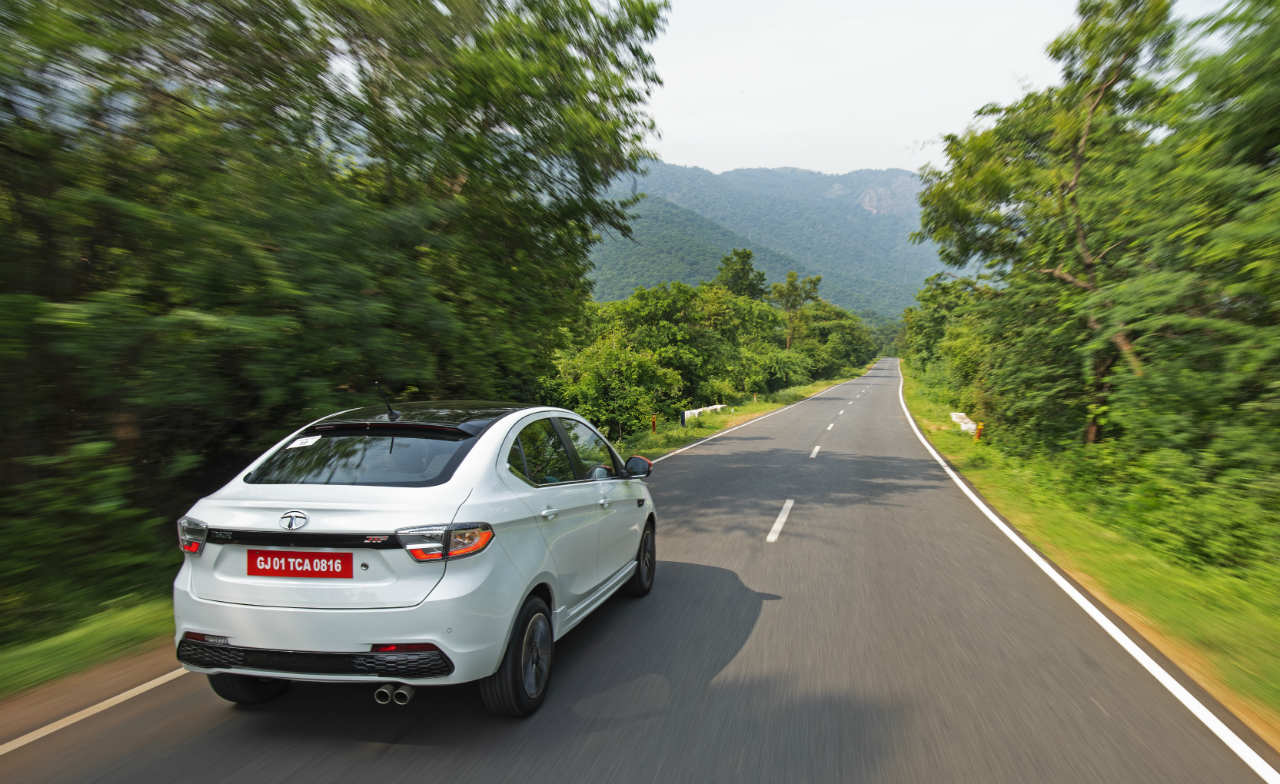 To make the deal really perfect though, it had to be priced well, and in that aspect Tata has done a great job. Rs 6.39 Lakh for the Tiago JTP and Rs 7.49 Lakh for the Tigor JTP, both ex-showroom, is actually undercutting the competition by quite a deal, for cars that, at first impressions, perform much better. I think they have the potential for finally putting fun cars into the hands of the masses, and that is a good thing. A very good thing. I sincerely wish the JTP family all the best. India needed this.
AUTODATA
Tata Tiago JTP / Tigor JTP
POWERTRAIN
Displacement: 1199cc, inline 3, Petrol
Max power: 113.4 bhp@5000 rpm
Max torque: 15.3 kgm@5000 rpm
Transmission: 5-Speed, manual
TYRES
F/R: 185/60 R15
DIMENSIONS
L/W/H (mm): 3746-3992/1647-1677/1531-1533
Wheelbase: 2400-2450 mm
Ground clearance: 166 mm
Kerb weight: 1016-1051 kg
Fuel capacity: 35 litres
PRICE: Rs 6.39-7.49 lakh (ex-showroom)