Photographs by Kartik Sadekar
The need to plug every segment, every opportunity isn't lost on Tata. Usually, however, what happens is that a manufacturer tends to go overboard in its effort to get the car on the showroom floor, and that ends up meaning that the car hasn't been thought through completely. It's the little details that matter in the end, especially to a price-sensitive audience.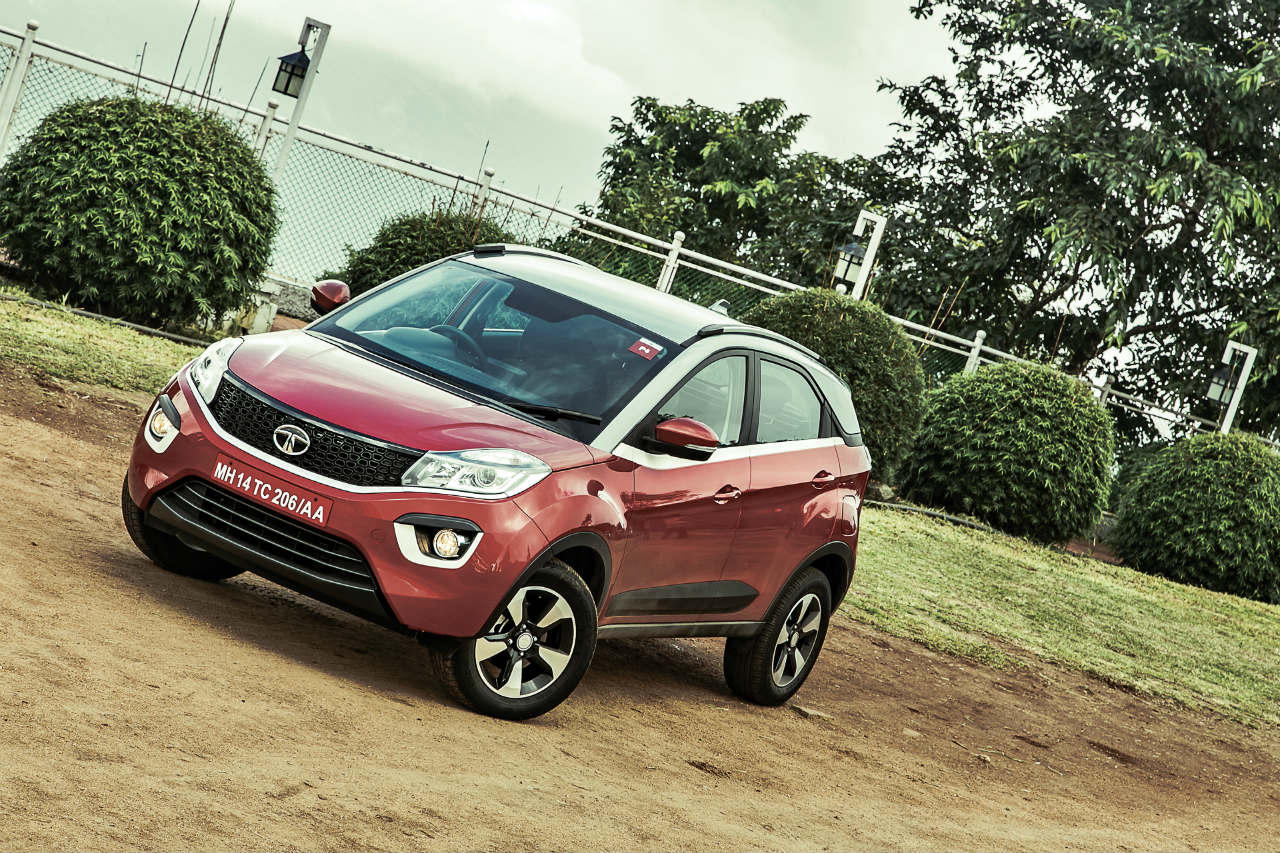 What this is, then, is another compact SUV, but the good (and relief-filled, I'd hasten to add) news is that the Nexon is a big departure from what you'd expect of a Tata, let alone a compact SUV. On our little drive, I lost track of the amount of times I had to remind myself that we were, in fact, driving around in a Tata, and that's where it will it hurt its competitors the most: the styling. Everything from the rounded nose, the funky-looking headlamps, the flared arches, and the aggressively dropping window line, to the non-comformist rear styling, is a surprise to find and people notice, all right. Double takes become part and parcel, there's a high level of curiosity around whether the car is a one-off, and if you put a Ford EcoSport or a Maruti Brezza beside it, the Nexon comes off looking decidedly fresh and interesting.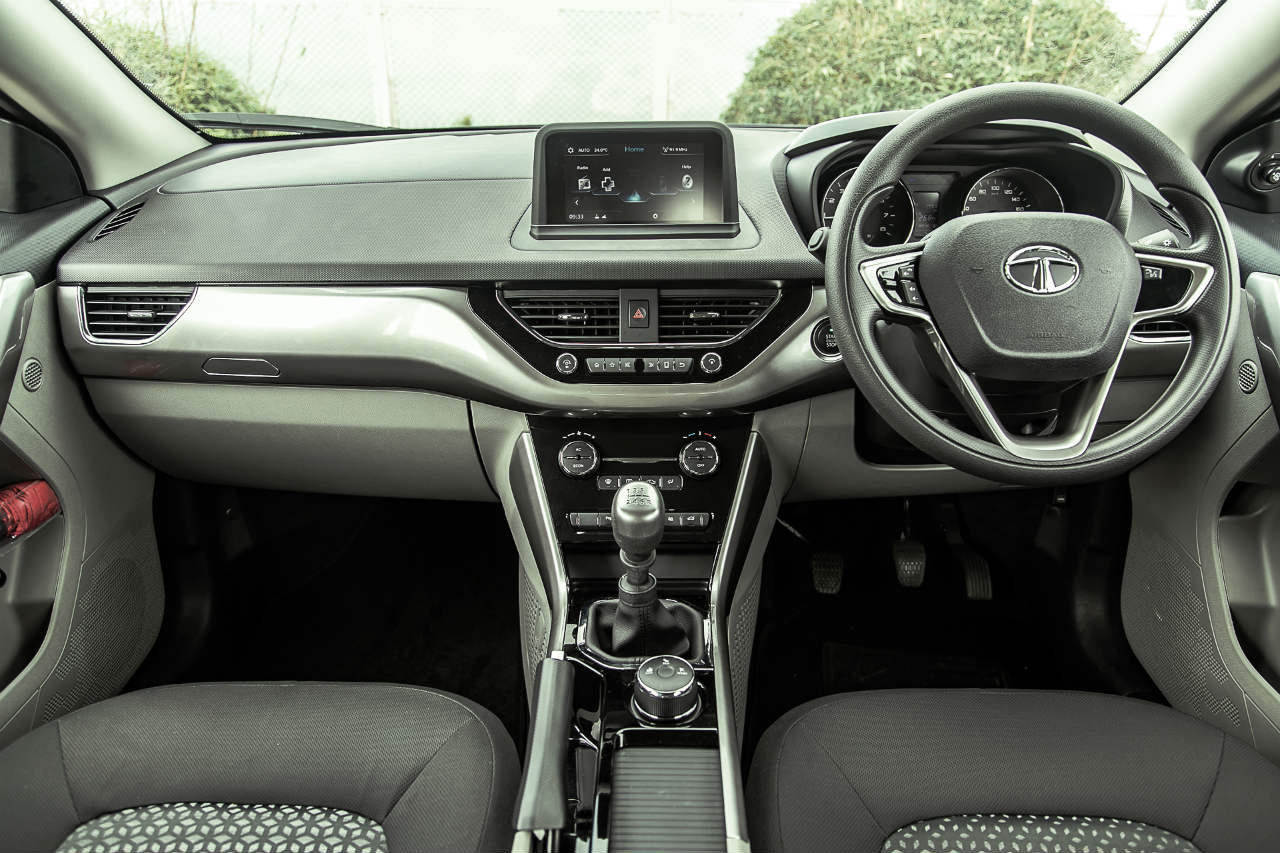 What's nice to see is that this carries on once you step in. Tata's design team has taken inspiration from places that like keeping things simplistic and classy, and for this I couldn't laud them more. Having jarring and loud interiors may appeal to you while making the purchase and when everything is all new, but to live with, it never goes down well. To start things off, the familiar bits include the steering and the instrument cluster, which are borrowed from the Tiago and Tigor. This isn't an issue because they're both fairly smart designs and fit in with the rest of the cabin. The central console is new, however, with chrome splashed here and there, and there's a big 6.5-inch touchscreen sitting right on top of the central console. This is a nice inclusion, although the touch sensitivity could have been better. In terms of connectivity, Android Auto's been loaded onto the system for navigation requirements, although Apple CarPlay will take a while to come in according to Tata. Other things worth mentioning include the excellent 8-speaker Harman system (which, quite honestly, feels like it shouldn't belong in this segment), the knob for selecting the drive mode is a nice touch, if a bit large for the amount of modes it can flick through. Possibly a very crucial thing that Tata's nailed is the driving position, which is nice and high up. You get a generous view of the road ahead and what's on the sides, but around corners your vision gets obstructed because of the rather large A-pillar.
Other than that, though, it's mostly good news. The rear is nice and roomy, although the small windows can make you feel a bit hemmed in. The seats are comfortable, though, and the boot holds quite a lot, so it's plain to see that the Nexon is as practical as it is funky.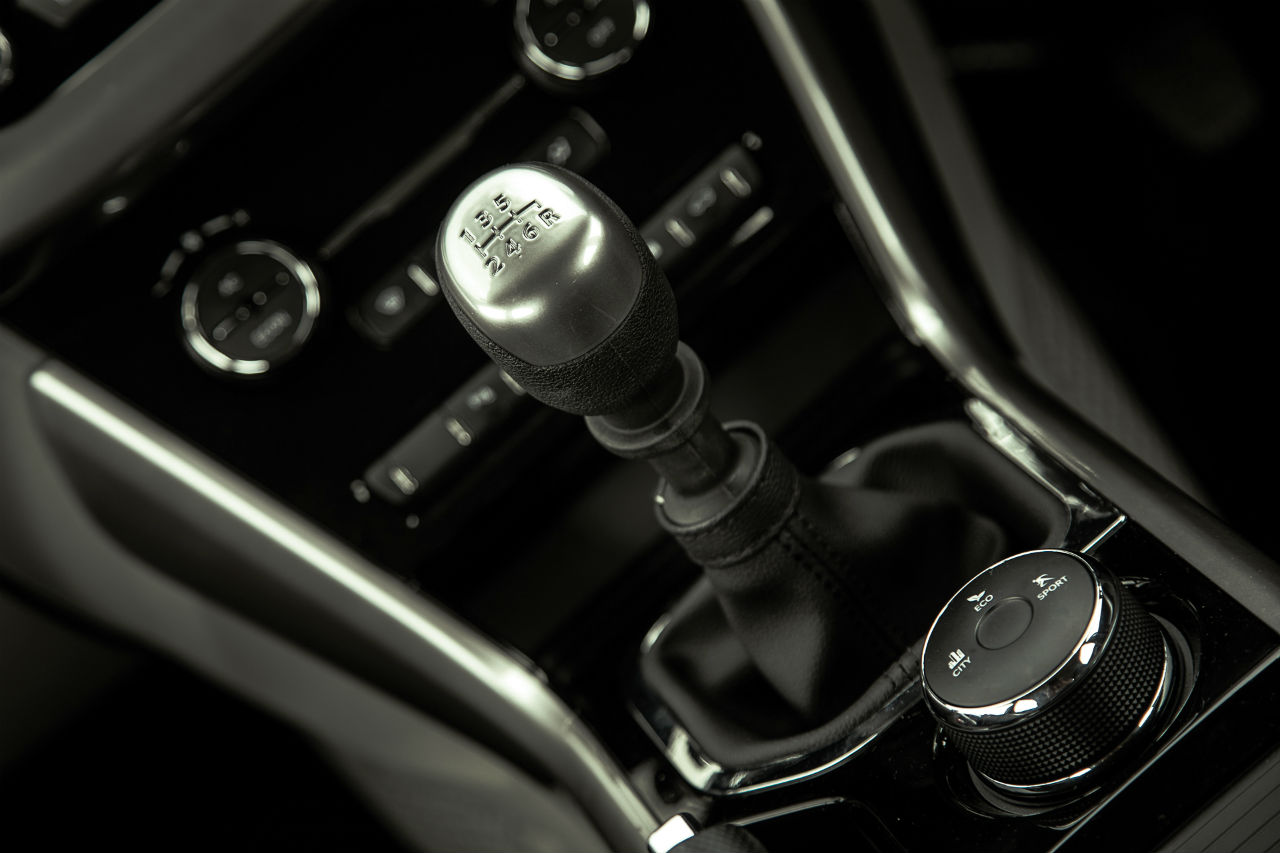 For the purpose of the media drive, Tata let us loose in two types of Nexons: one with a new 1.5-litre four-cylinder diesel, and the other with a 1.2-litre three-cylinder petrol. For now, there's no option of an AMT-equipped Nexon, so both engine options come paired with a six-speed manual gearbox.
The diesel is much easier to live with. It makes 108 bhp and is a very smooth engine for the most part. It tends to get a bit gruff near the end of the rev range, but it would be silly to push the diesel engine that far anyway. What I really liked about the Nexon's new diesel engine is that it's tractable and compliant. It doesn't make a fuss. It wants to learn about the terrain you're driving on and is eager to provide you with whatever you need to drive with ease. Let me be clear: it is by no means quick, but at the same time it's no laggard, either. The diesel makes for a pleasant drive, and the refinement levels are commendable, too. The 26.5 kgm is ample for a car like this, and it shows in the way it, well, goes.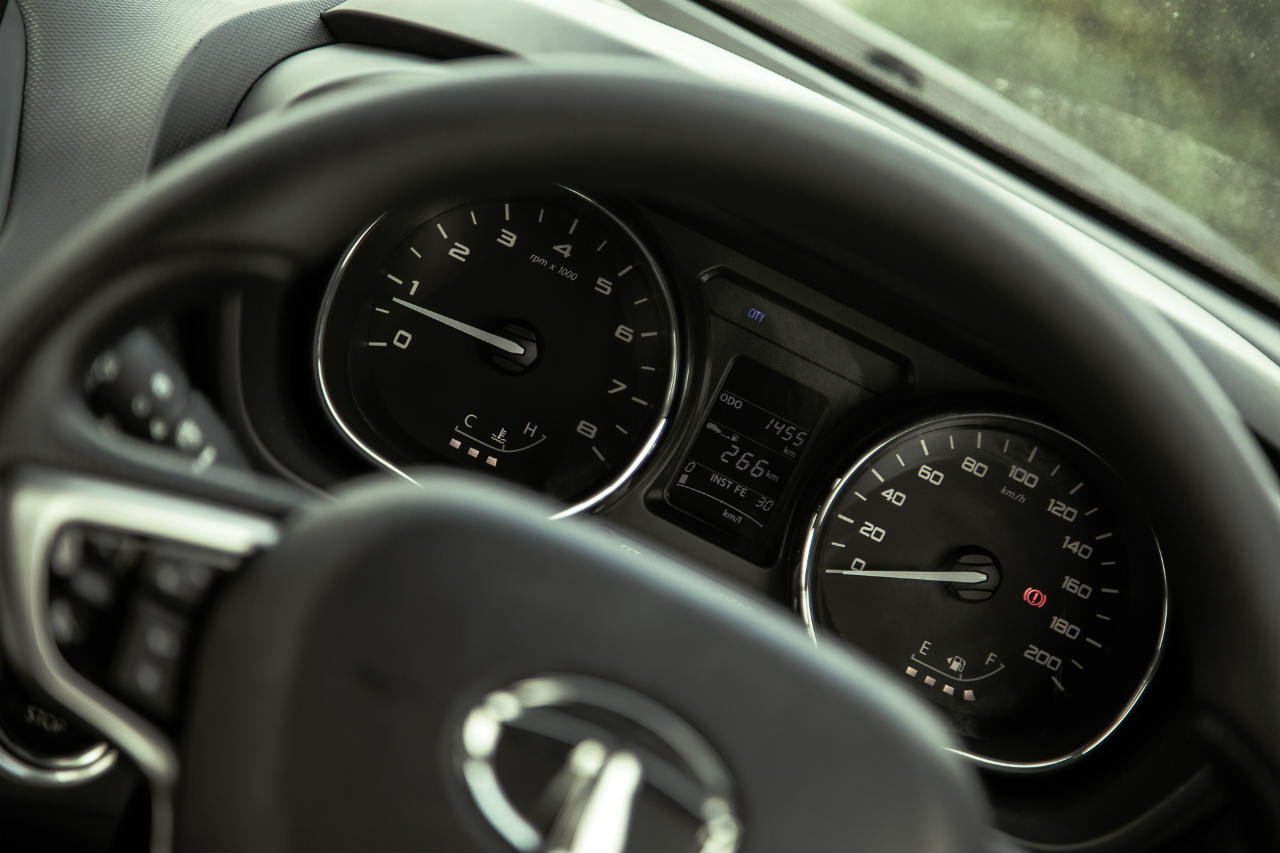 Could it be better? Yes, possibly. The diesel Nexon's 1305 kg kerb weight doesn't allow it to be as sprightly as it can and should be, and you get a sense that the diesel could do with a bit more punch. In terms of the driving modes, the three (Eco, City, and Sport) supposedly have their own power and torque maps, but I could only tell a sizeable difference between City and Sport. Quite obviously, Sport is the most comfortable to be in if you're driving along on a winding road in a bit of a hurry much like I was. That said, on my way back to the hotel, I switched it to City mode and Eco mode for a while each, and they're both quite useful in conditions where there's a bit of a traffic jam on the roads. The controls are slightly more numbed, but it makes the drive that much easier when the pace is dropped to a minimum. But where the Nexon diesel shines is when you're cruising, and this is where the sixth cog comes in handy. The Nexon diesel feels like it can hold 100 kph all day in sixth gear. Noise, vibrations and harshness are also kept to a minimum at this speed, thereby ensuring that the occupants are comfortable, too. What could have been slightly better is the shift quality, because you do tend to fumble around with the gear slots every once in a while.
As for the petrol engine, well, it doesn't fare as well. It feels lethargic at the bottom of the rev range, and it only begins to come alive when you strangle it to the rev limiter. It makes 108 bhp and 14.2 kgm, which don't sound like bad figures at all, but it leaves a lot to be desired on the move.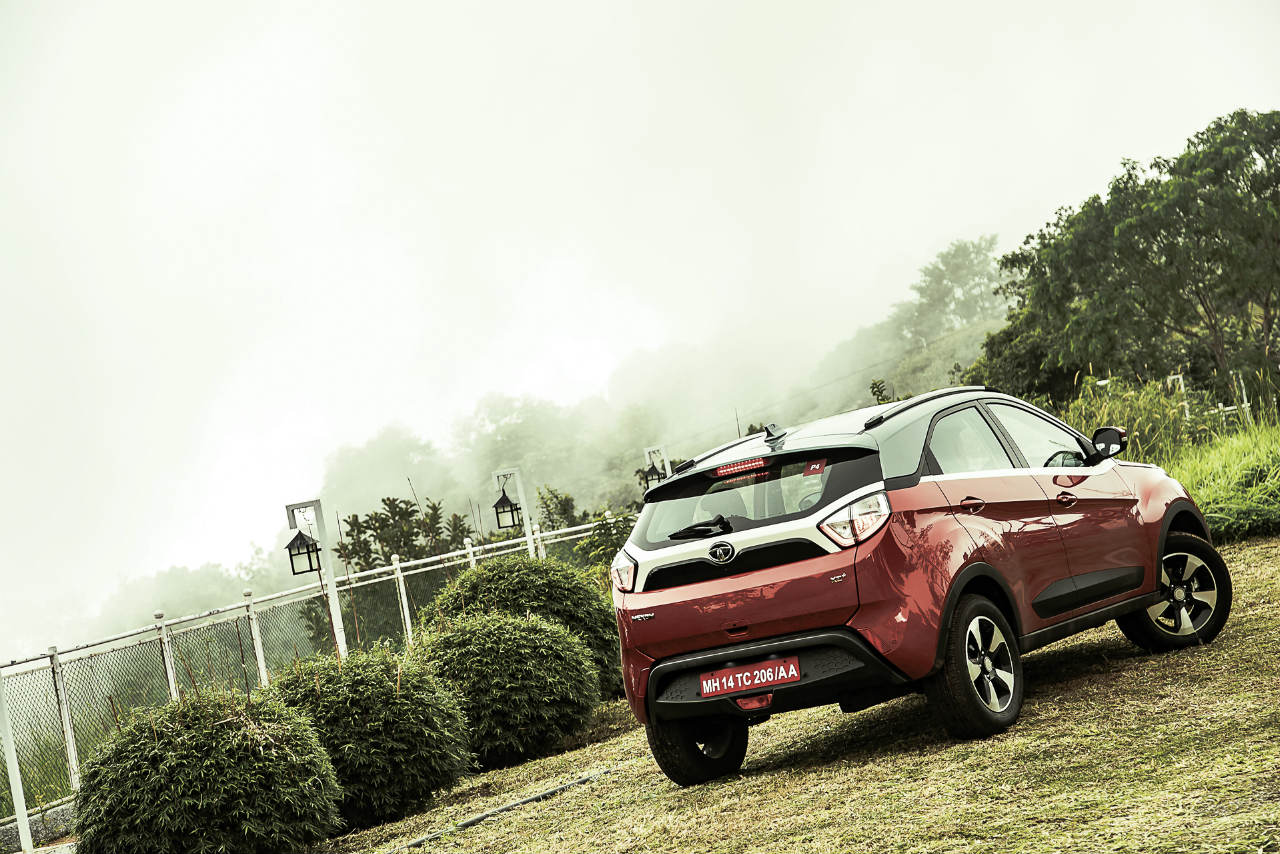 As for the ride and handling, there's very little to complain. Tata's set the suspension up just right so that there's just the required amount of firmness, and the chunky tyres help in going over pretty much everything in sight.
Overall, then, I'd say it's a heck of an effort from Tata. 4
It stands out, it's been built quite well, the diesel engine's a good all-rounder, and with the promise of an AMT-equipped Nexon in the future, things can only look up for Tata. I don't mean to jump the gun here, but the Nexon could well be Tata's turning point. About time as well.
The introductory prices for the Nexon start at Rs 5.85 lakh for the petrol engined version, and Rs 6.85 lakh for the diesel.