I wouldn't want to be an automotive manufacturer in the current market scenario. What was once a sector that simply kept on giving is now halfway down the toilet, in the sort of shape that is making grown industry veterans present brave faces in public and sob helplessly into their pillows in private. There are a multitude of reasons for this slump (which I shan't get into now), and although there's been a bit of an upward tick in the last couple of months – with a few models doing well in particular – the industry isn't quite out of the woods yet. The problem is compounded by the fact that manufacturers cannot simply take a step back and play wait-and-watch, since that would offer up the impression that they're operating in a state of anxiety; they have to be seen to be fearlessly innovating and presenting new products, almost as if there was nothing wrong with the market – damned if you do and all that sort of thing.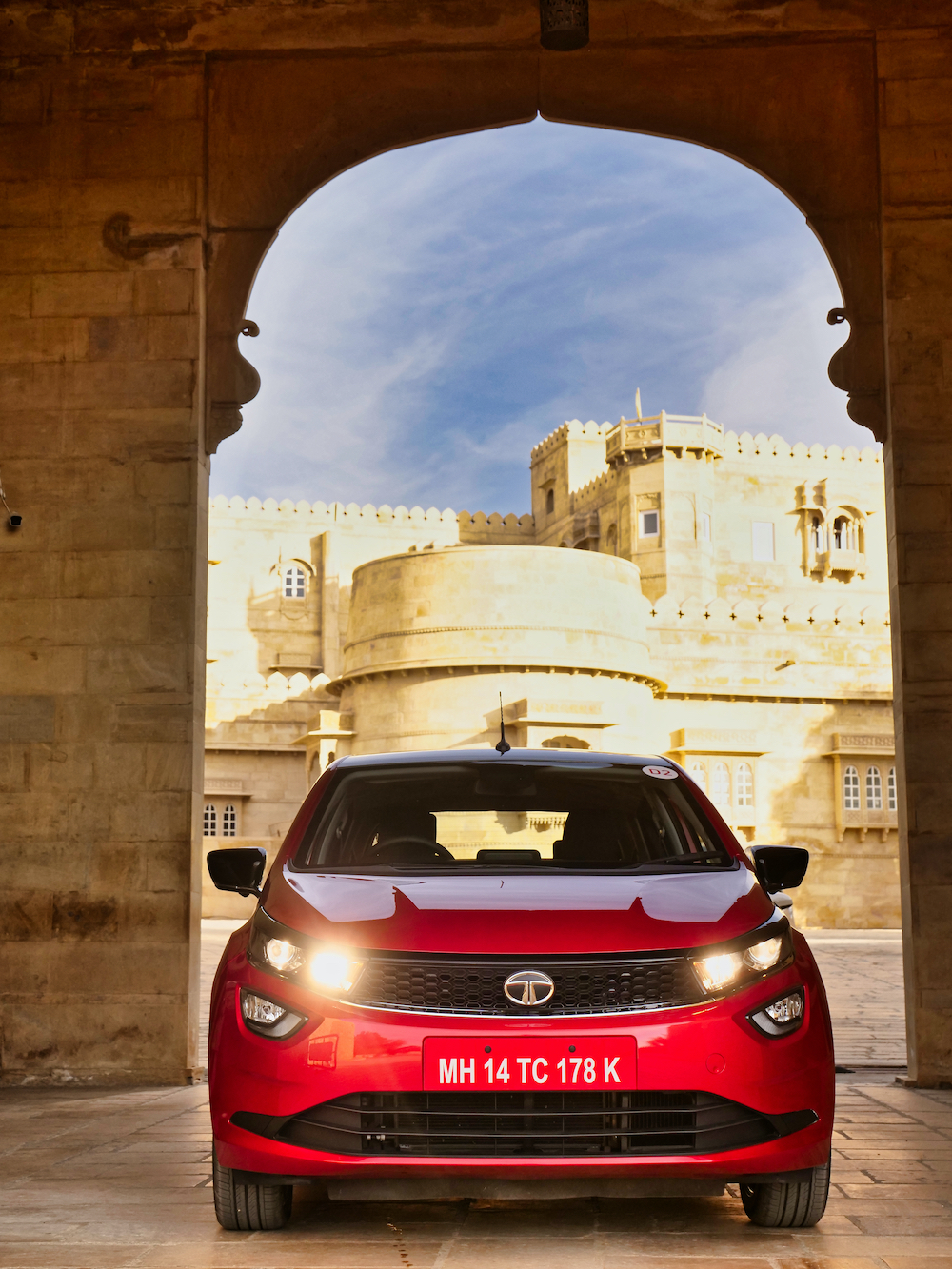 The new Tata Altroz, therefore, has been unveiled at a time when it might be safer to be in the landmine removal business, rather than in vehicle manufacturing. Here, I must digress a little and touch upon the car's name, which is derived from 'albatross'. Although I understand that the intention was probably to convey images of size and majesty, 'albatross' also has a rather negative connotation, one of guilt, and of being a burden – at this point, that's probably too close to the bone. Nevertheless, that's the name that's been slapped on its posterior, so deal with it we must – and on the bright side, it helps that the Altroz looks rather good.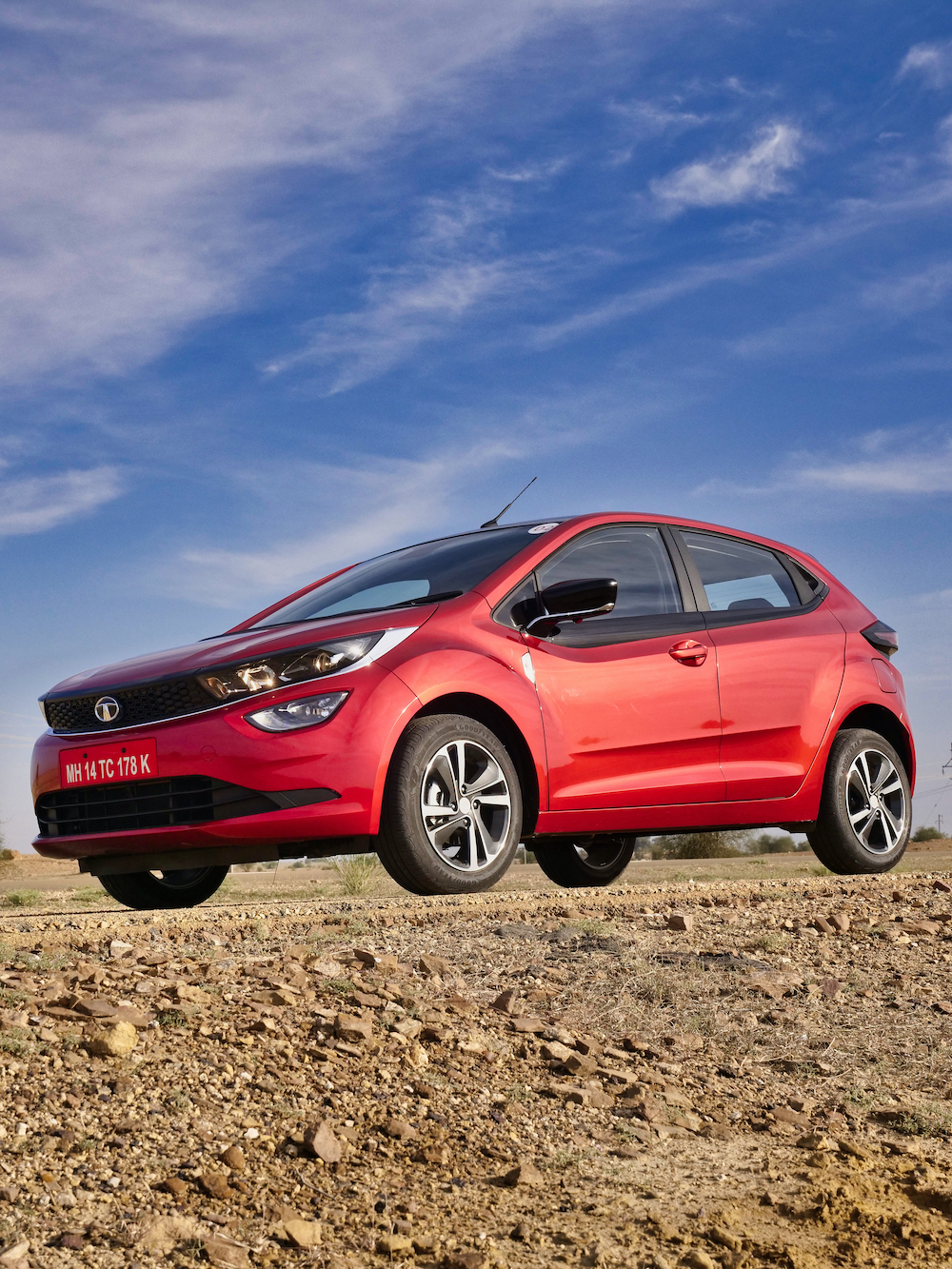 First impressions are everything in the new car game, and Pratap Bose and his team have nailed it in terms of design, it must be said. The car is the first to use Tata's ALFA (Agile, Light, Flexible, Advanced) platform, one that is fully scaleable and will be used for a host of other forthcoming models. There's an undeniable family resemblance to the Tiago – in the way the headlights integrate into the slim grille – but that's where the similarity ends. The Altroz has a much bolder front end, and the sweeping projector headlights look cool, sandwiching the honeycomb grille; below the headlights are fog lamps, with LED DRLs built into them. The bonnet has a couple of neat power-bump type creases on it, and the nose is rounded off by a sharp air vent below the fog lamps.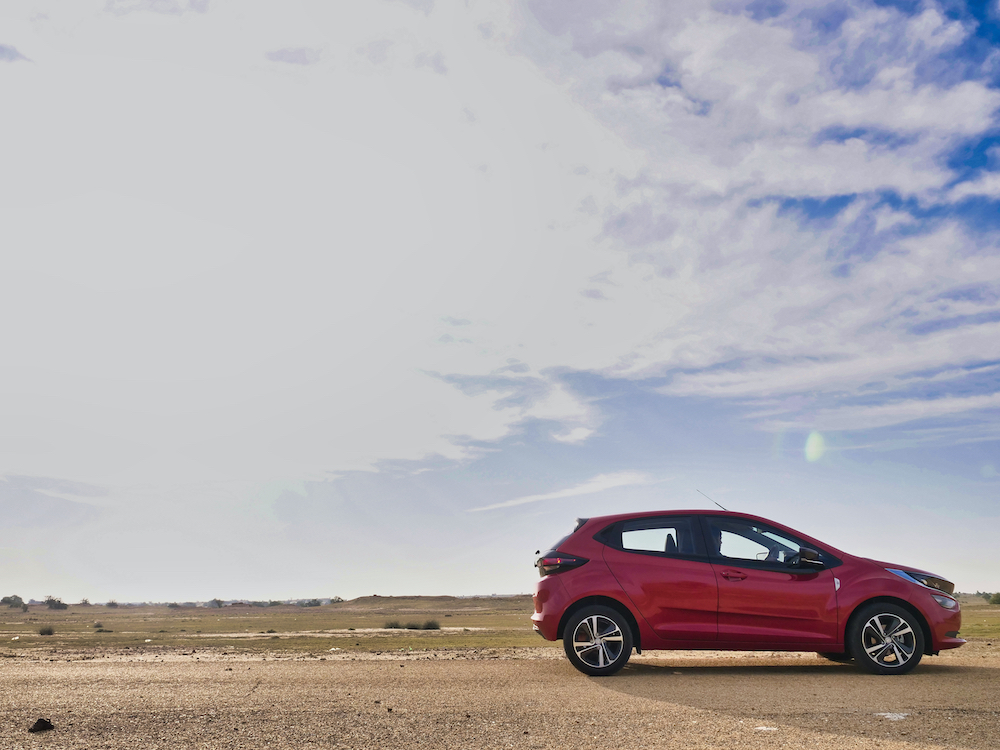 The profile is sporty, too, with my only (minor) grouse being the kink in the waist line under the front windows, which I think breaks the flow of the otherwise upward-flowing lines. The 16-inch alloy wheels (on the top-spec versions that were present on the media drive) look tasteful and fill out the arches, and the other neat design touch is the fact that the rear door handles are 'hidden' into the top of the rear doors; actually using the handles, however, is ever so slightly bothersome. At the rear, the LED tail lamps are split by a black part of the boot lid; the effect is that of the face of a comic-book superhero, if I'm honest. The black sections around the tail lamps and rear windshield are of the 'piano' variety that is so popular these days; admittedly easy enough on the eye, they're a nightmare to keep clean, and will gather dust and fingerprints in seconds. The black theme continues on the roof, which is, well, blacked out.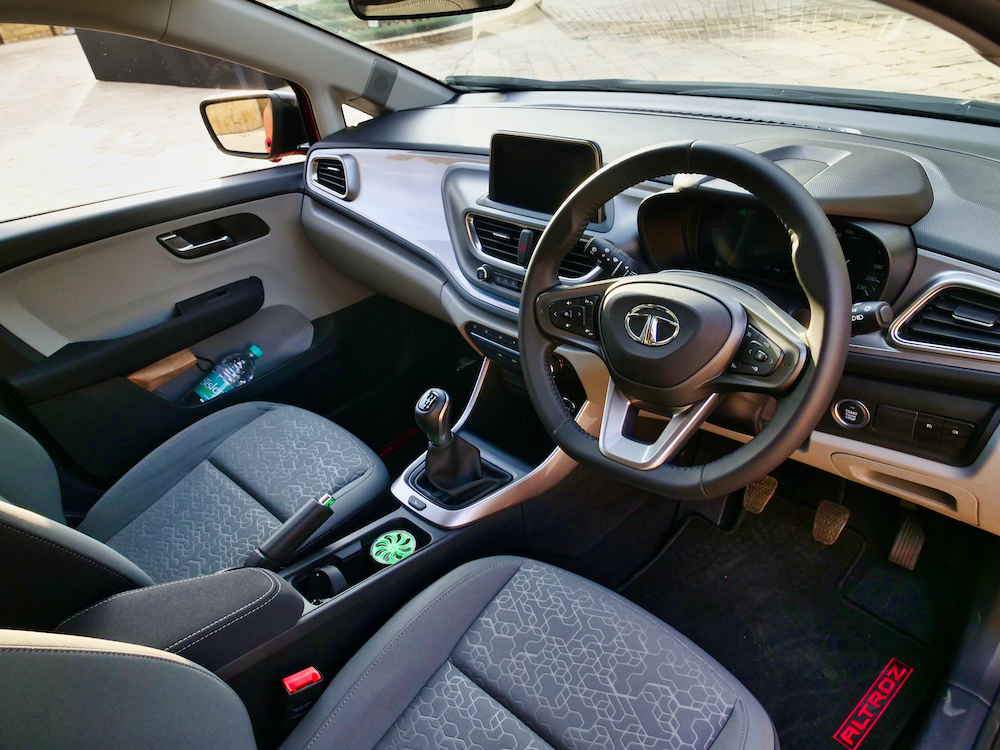 Since a car's cabin is where you're going to spend all your time, it needs to be done right – and the Altroz is done right, to a large extent. You hear a lot of talk of 'fighter plane-inspired cabin' these days at car launches, and a similar spiel was made with regard to this car; setting aside the marketing talk, let me tell you about what works, and what doesn't. This is an undeniably spacious cabin, with entry and exits made simple by the fact that all four doors open out to 90-degree angles. The seats are comfortable, and the relatively flat floor at the rear means that three adult human beings can sit relatively easily on the back seat; on long drives, however, breaks will need to be taken, and the person who draws the short straw and has to sit in the middle won't have a headrest.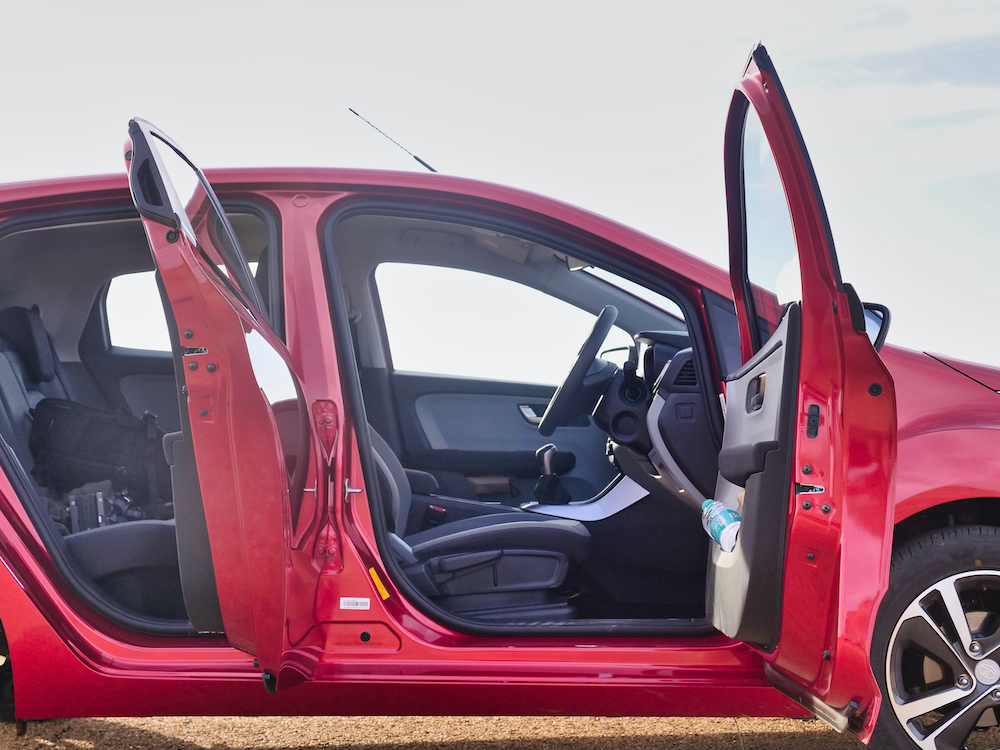 The top end models (the XZ trim) come fully loaded – twin airbags, ABS, climate control, 7-inch touchscreen with Android Auto and Apple CarPlay, a Harman Kardon audio system, a massive 15-litre chilled glovebox, lots of storage spaces, umbrella holders in the front doors, steering-mounted controls for infotainment, a rear A/C vent, ambient lighting, four colour schemes for the infotainment system, cruise control, Eco/City driving modes, a flat-bottom steering wheel that's tilt-adjustable, a front sliding armrest (with storage) and a rear central armrest, a reverse parking camera, ISOFIX child seat mounts and, frankly, a host of other features that are too numerous to list here. Suffice to say that you're unlikely to want much more, in a car at this end of the market.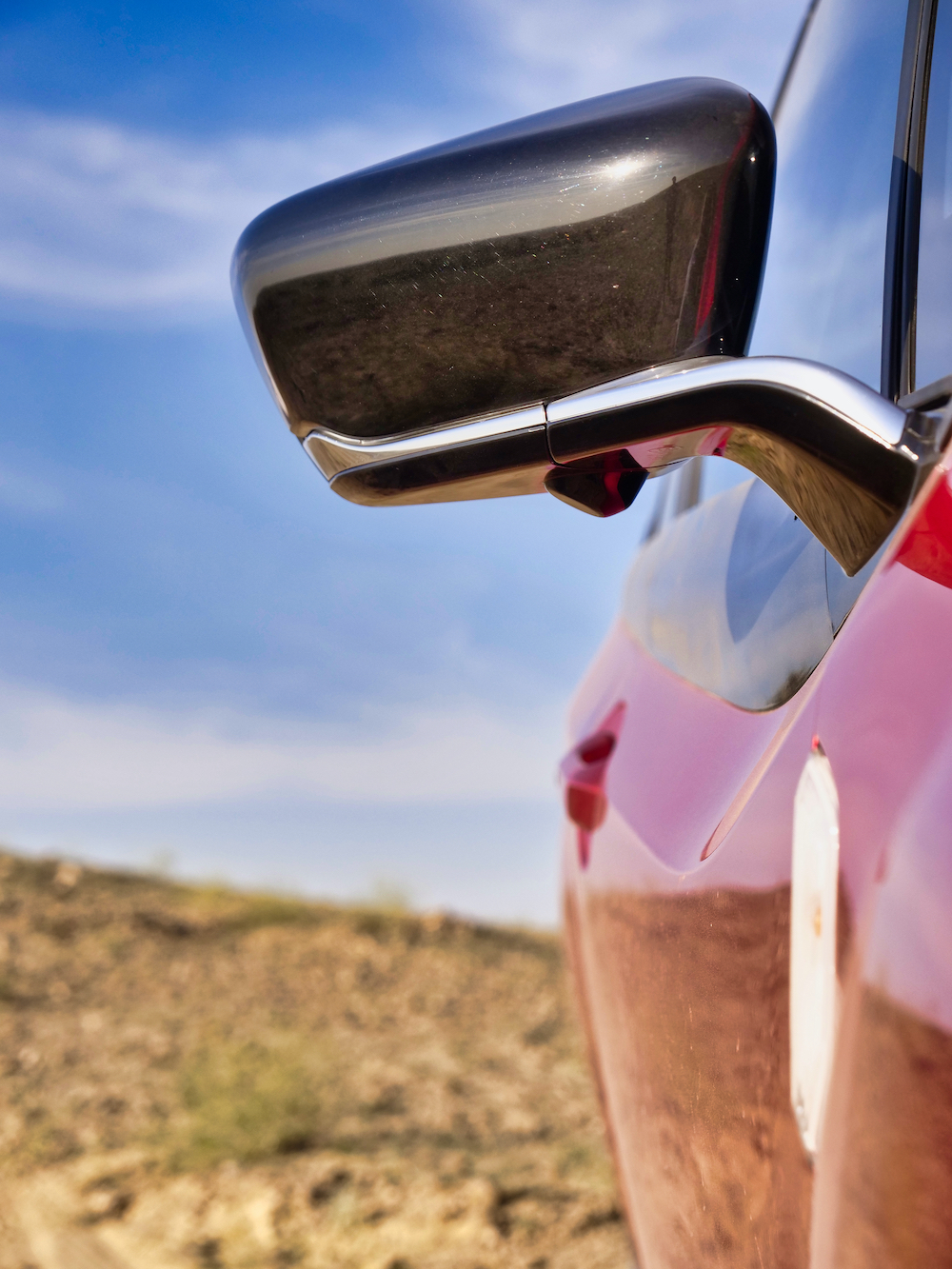 This is not to say that there aren't some issues, however. In general, fit/finish and plastic quality don't quite match up to the competition (the Baleno, Jazz, i20 et al). The instruments are too cluttered, and are therefore hard to read – for example, if you select the real-time fuel efficiency meter, it simply indicates approximate spots between 0 and 30 kpl, via a moving graph; the telltale lights are also tiny. The hazard light switch is in the middle of the central A/C vent, and its construction is too light, so you're likely to accidentally turn it on when you're adjusting the vent. The doors need more than a firm push to close properly – I lost count of the number of times I thought I'd shut them, only for the warning light (and voice) to come on. The boot, which is a quite capacious 345-litre one, is a little hard to load because its lip is on the higher side, meaning that you have to lift your bags and whatnot higher.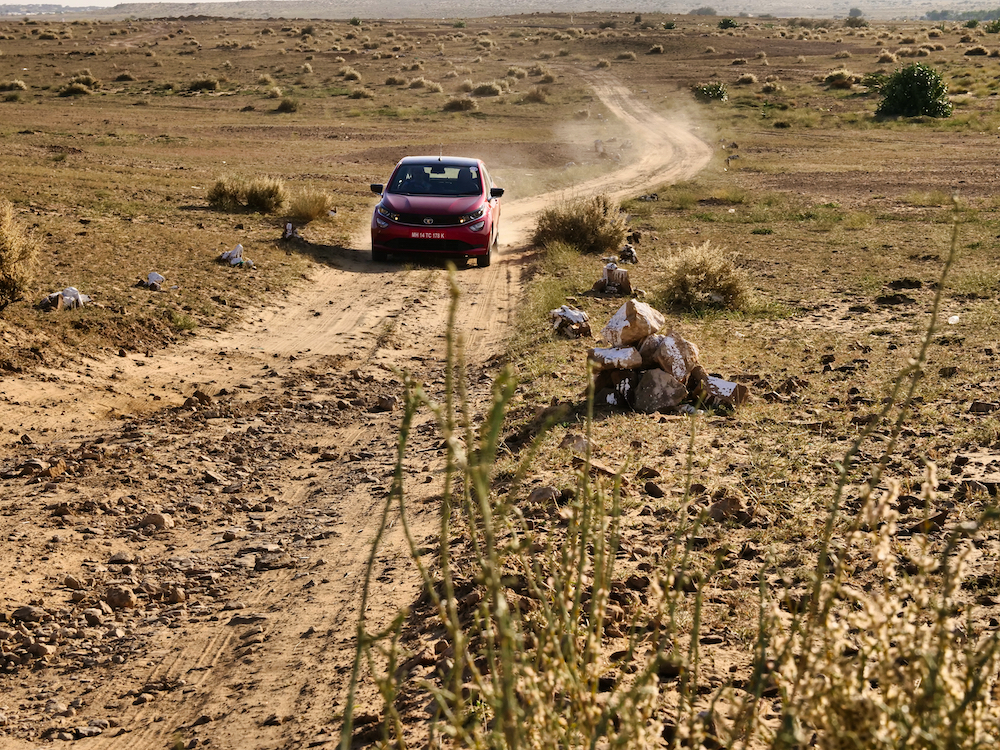 For now, the Altroz comes with two engines – a 1.5-litre 4-pot diesel (with 88.7 bhp@4000 rpm and 20.39 kgm@1250-3000 rpm) and a naturally aspirated 1.2-litre 3-pot petrol (with 84.8 bhp@6000 rpm and 11.5 kgm@3300 rpm); both engines are mated to 5-speed manual transmissions, with a dual-clutch automatic in the offing for the petrol at some point. I drove the diesel version first, in and around Jaisalmer, where the media drive was held. It's an useable and pleasant unit, offering a fuss-free driving experience and torque through most of the rev range; it is probably best described as 'unhurried'. You don't have to work it too hard in most driving conditions, and I found that overtaking manoeuvres were easy to execute; I have no idea how it will behave in city traffic, because I drove on open expanses of highway throughout. There's a certain amount of turbo whine and an overall drone that comes into the cabin, however, along with a bit of tyre noise. The petrol is… gruff. Again, it's useable, but refinement levels could have been worked upon further, and the 1.2-litre turbo petrol from the Nexon is just crying out to be plonked into this particular car. The gearbox works smoothly, but lacks a certain crispness in the throws.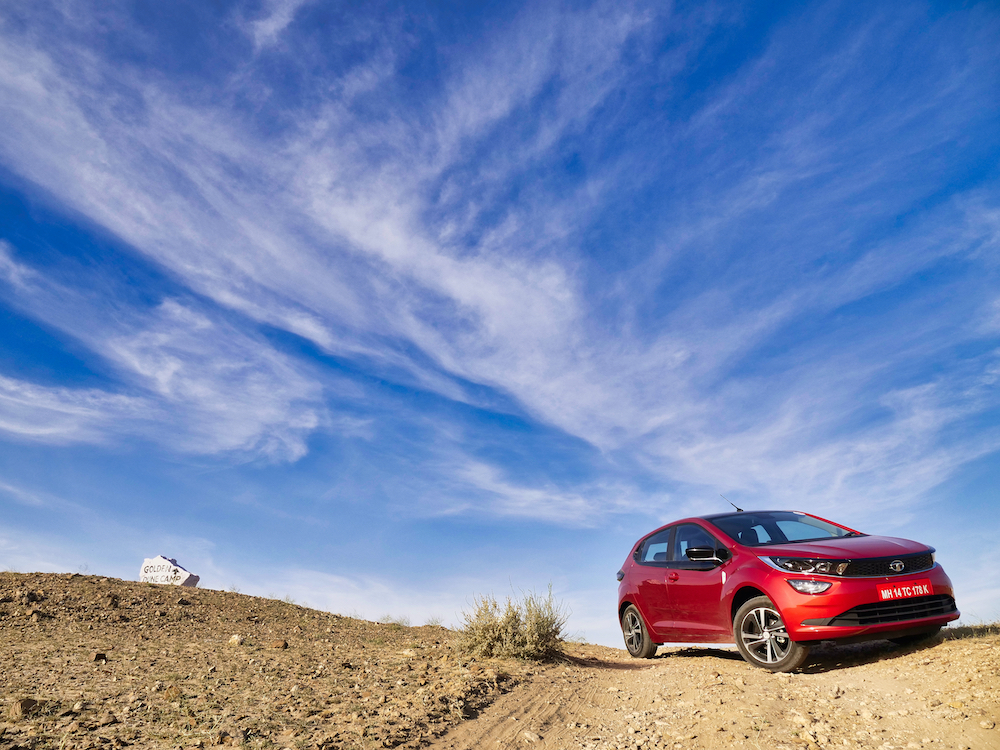 I barely found any corners on the arrow-straight roads I was driving on, so I can't yet comment on the Altroz's true handling abilities; what I can say is that it felt very stable, both in a straight line and around the odd sweeper that I encountered. The steering wheel offered adequate feedback, and the brakes were excellent; I knew exactly what the car was doing as it slowed down. What was outstanding was the ride quality – I gunned the car through all manner of rough and broken tarmac, and all I felt were minor rumbles.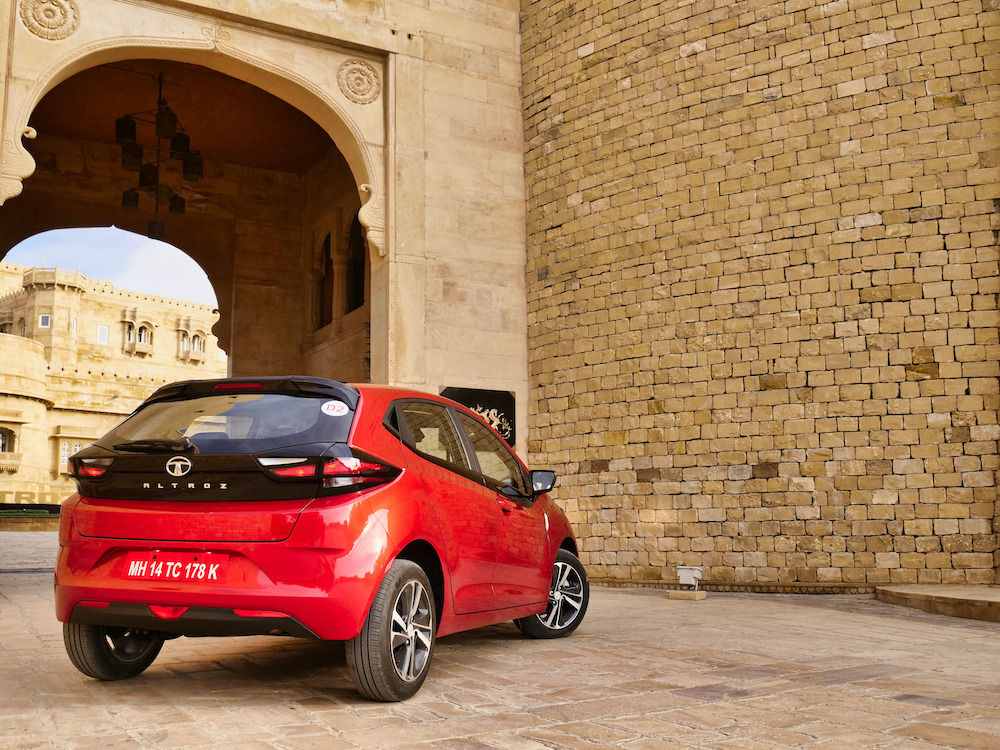 When it's launched next month, the Altroz is going to have its task cut out for it – a new entrant in an extremely difficult market, up against tough competition in the form of the Suzuki Baleno, the Hyundai i20 and the Honda Jazz, all stellar vehicles in their individual ways; it's going to have to undercut the lot in terms of price as well, which means a tag of under Rs 5.5 lakh for the basic petrol variant. As things stand, there will be four variants on offer (XE, XM, XT, XZ) with further customisation available via Rhythm, Style, Luxe and Urban options. Only a shootout with its rivals will determine whether the Altroz is a superior product, but for now, I will end by saying that this is a good looking, spacious and comfortable car that deserves to do well (and hopefully they'll sort out some of those niggles before they launch it).
AUTODATA
Tata Altroz
POWERTRAIN
Displacement: 1497cc, inline-4, Diesel / 1199cc, inline-3, Petrol
Max power: 88.7 bhp@4000 rpm / 84.8 bhp@6000 rpm
Max torque: 20.39 kgm@1250-3000 rpm / 11.5 kgm@3300 rpm
Transmission: 5-speed, manual
DIMENSIONS
L/W/H (mm): 3990/1755/1523
Wheelbase: 2501 mm
Ground clearance: 165 mm
Kerb weight: 1306-1150 kg
Fuel capacity: 37 litres