The Hyundai Tucson deserves a lot more attention. Hyundai has been partial towards the Creta for a long time, but for now it's given the third-generation Tucson one last update before it makes way for the incredible-looking fourth-generation one which was recently unveiled a couple of months ago. But for now, we have the Tucson's BS6 update, and there are quite a few interesting bits added to it.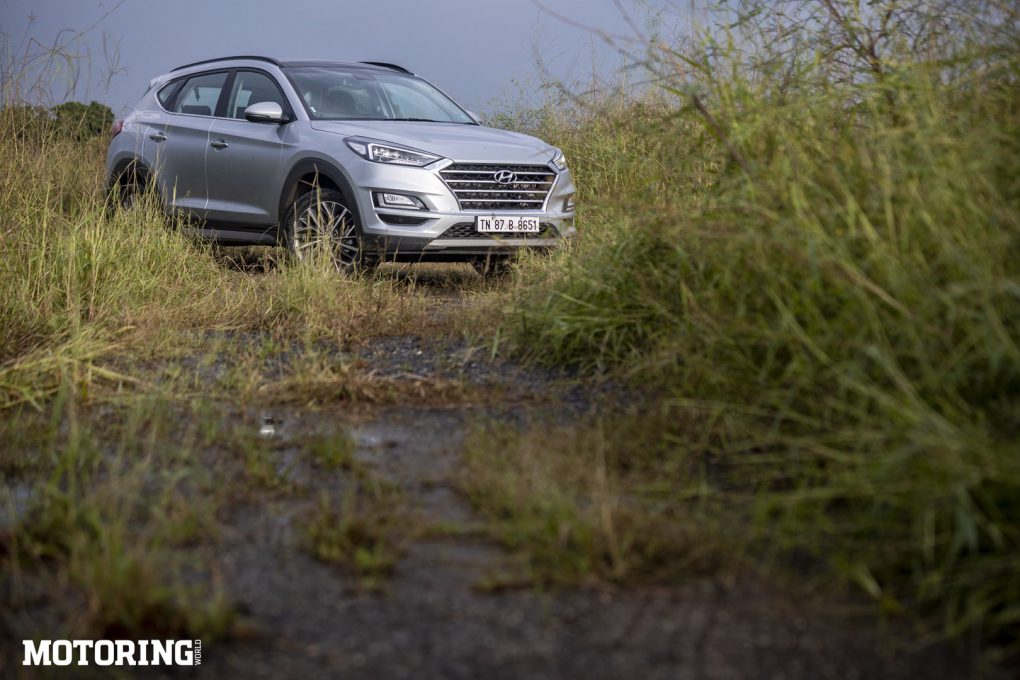 For instance, the cascading grille's now a tad bigger, and it is quite neatly executed, while the bumpers are redesigned, too. But my favourite bits of all are the lovely 18-inch diamond-cut alloy wheels that are standard across all trim levels. On the other hand, the base variants miss out on the amazing penta-projector LED headlamps. I know looks are subjective, but I love how proportionate the Tucson looks from every angle. If I am being honest with myself, its design does come quite close to the Tata Harrier's level which, in my view, is still the best-looking SUV in that range.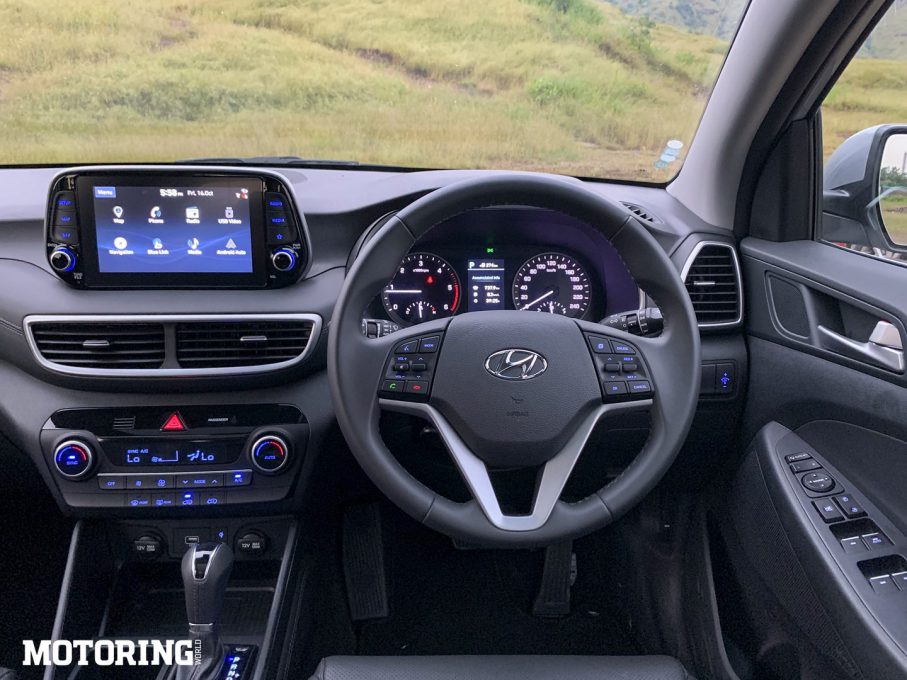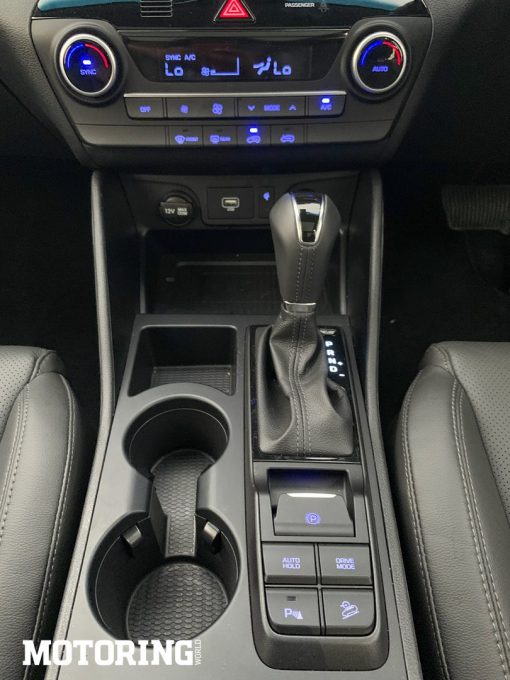 Inside, too, things have undergone a revamp of sorts. It now gets a panoramic sunroof, a wireless phone charger, and a 20.32-cm HD touchscreen system. The one thing that I really missed on the Tucson were the ventilated seats; it really isn't a deal-breaker, but I will have to blame the new Creta and Kia Sonet for my obsession with that feature. However, another impressive feature in the Tucson is the reclining rear bench which makes things far more comfortable for the rear passengers.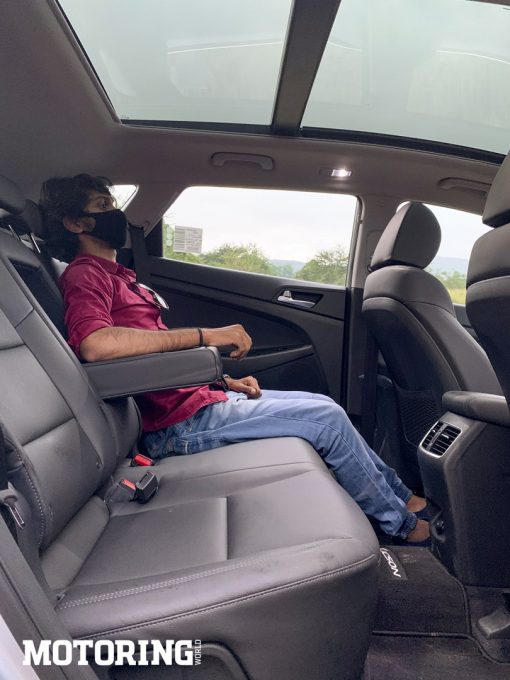 Now, coming to the driving bit, we drove the BS6-compliant 4WD diesel variant. At first, I was driving around in crazy city traffic, and it was hard to understand if I was actually driving a diesel car or a petrol one. Refinement and insulation levels are obviously incredible; I was not bothered by the diesel engine's drone or, for that matter, any outside traffic noise. I was convinced that this had a diesel motor only when the instrument cluster displayed that it was driving in the eighth gear. Yes, that's one way to know if it's a diesel because only the diesel variant gets an 8-speed torque-converter gearbox, while the petrol gets a 6-speeder. Also, the spare wheel on the diesel is a size smaller, probably to accommodate the urea tank.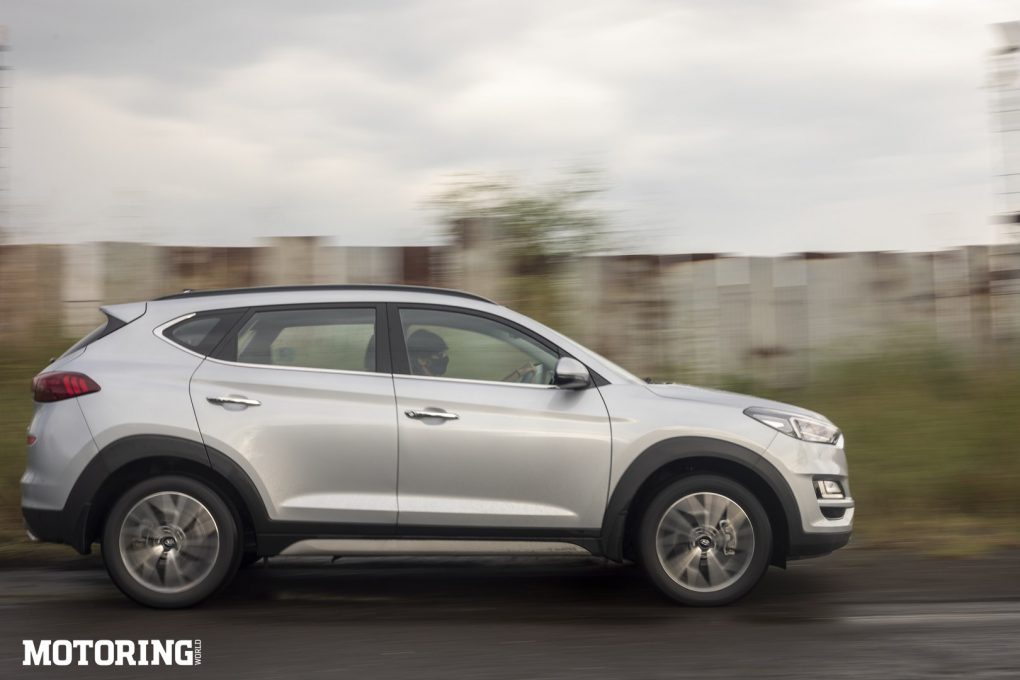 Another trait typical of Tucson's diesel engine was its punchy low-end torque. It had plenty of power in its belly to pass a crawler hogging the fast lane. And when needed, it did give me those occasional laughs after I engaged Sport mode and shifted gears manually. If I compare this with the Comfort mode's drive, there's not much of a difference, honestly. In Sport mode, it only revved a few hundred rpm more and the steering wheel did weigh up a bit, and paddle shifters would have made it a little more engaging to drive. It's clear as daylight that the Tucson has always been a soft-roader. Its 4WD mode did come in handy when I went driving on a slightly mushy trail, but how often will my commutes be like that? A 2WD variant would do the job as well. All in all, I think that the Tucson makes a case for itself with its elegant design, great performance, and its inherent SUV nature.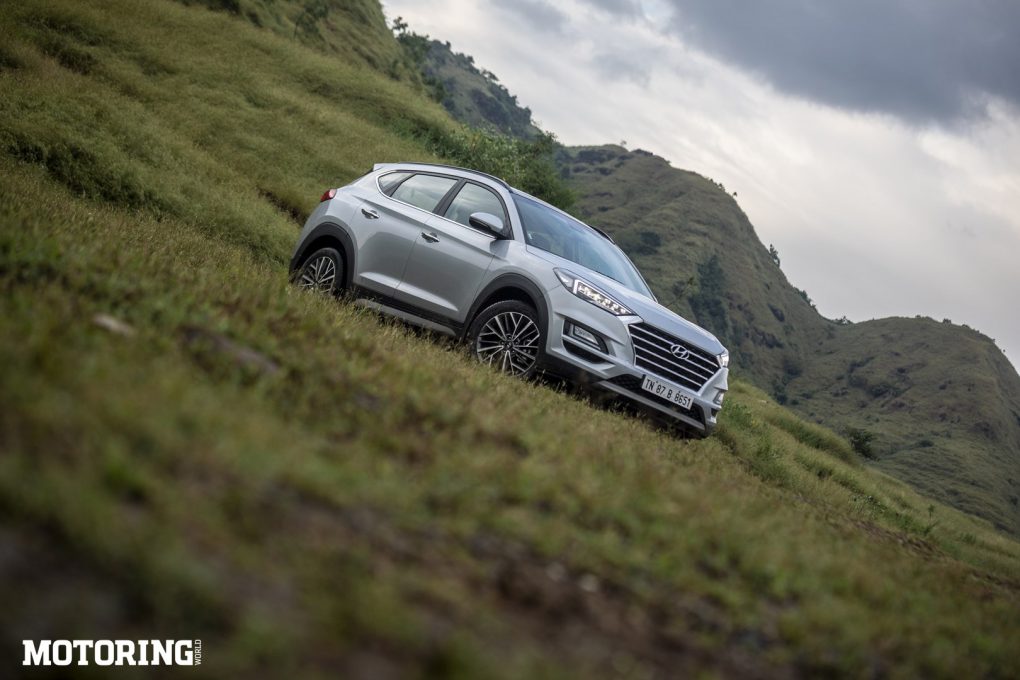 AUTODATA
Hyundai Tucson
POWERTRAIN
Displacement: 1995cc, inline-four, turbo-diesel
Max power: 182 bhp@4000 rpm
Max torque: 40.8 kgm@1750-2750 rpm
Transmission: 8AT
TYRES
F/R: 225/55 R18
DIMENSIONS
L/W/H (mm): 4480/1850/1660
Wheelbase: 2670 mm
Fuel tank capacity: 62 litres
PRICE: Rs 22.30 to Rs 27.03 Lakh (ex-showroom, India)