Lagom (pronounced 'lawgum') is one of the many words in Swedish which don't have an exact English translation. Lagom loosely means 'enough', 'sufficient', 'in moderation' or 'just the right amount'. It is much more than a word, though; it is a philosophy which has defined the Swedes for generations. It applies to almost everything in their daily life — from how hot the coffee is to how cold the weather is to how powerful a car should be. The S60 T6 seems to have been derived from exactly that logic.
When Volvo phased out its V8s and now its five- and six-cylinder engines, the world groaned saying the Swedes only want to focus on safety and not fun. Clearly, they were not familiar with lagom. With increasing focus on emissions and improving technology, Volvo realised it could extract more power from smaller engines and hence the T5/T6 family was born. The T5 was only turbocharged, but the T6 is a double whammy, literally — it has both a turbocharger and a supercharger.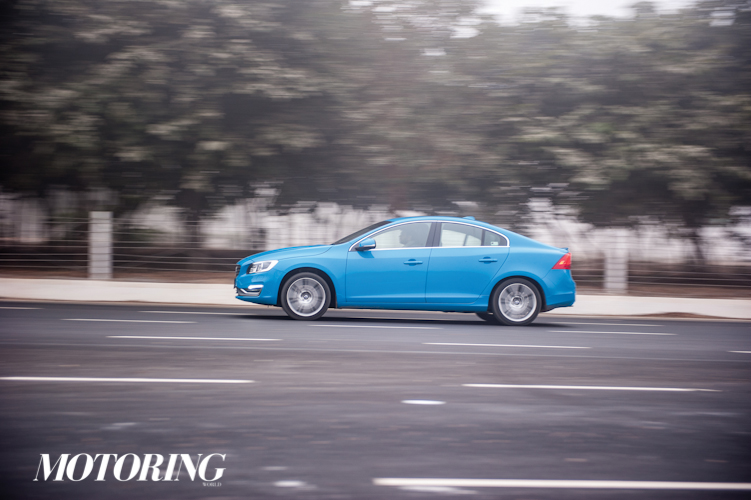 The 1969cc four-cylinder petrol engine punches out 306 bhp and 40.78 kgm which sounds like a lot of power from a relatively small-capacity engine. But it feels just right. The power delivery is impressive and I don't feel so because I have been driving mostly diesels of late. It is actually impressive. The turbo and supercharger combination works well to ensure the S60 T6 is never out of orka (no, it has nothing to do with Orcs. It just means energy).
A lot of people may have questioned the need for a supercharger when the turbo already sits under the hood. However, once you start driving the T6, you realise how well the supercharger works and is just right (lagom, again). It takes care of the turbo lag at low speeds making city driving a breeze. As you speed up, the turbo kicks in and you never feel this is a smaller four-cylinder engine. A complete pedal-to-metal kick induces some lovely torque steer, which is something you don't get to see on most cars in this segment. Not for long, though, as the T6 is equipped with torque vectoring which quickly 
divvies up the power being fed 
to the front wheels.
The 8-speed Geartronic transmission is effective and unlike its German rivals, the T6 comes with paddle shifters. The Sport mode is the mode to be in, which makes shifts quicker and throttle response more immediate. Three-digit speeds come up quickly and the brakes give you enough confidence to stop well in time. Like all modern Volvos, the T6 comes with City Safety which automatically triggers braking if it detects an impact at low speeds.
Before I talk about the interior, I have to gush about the seats. I have always found Volvo's seats to be great — comfortable and good support at all the right places. The T6 takes it one notch up, with electric seats and memory seats. Especially if you have a bad back, like I do, you will love being in these seats even if you aren't driving. Yes, they are indeed that good.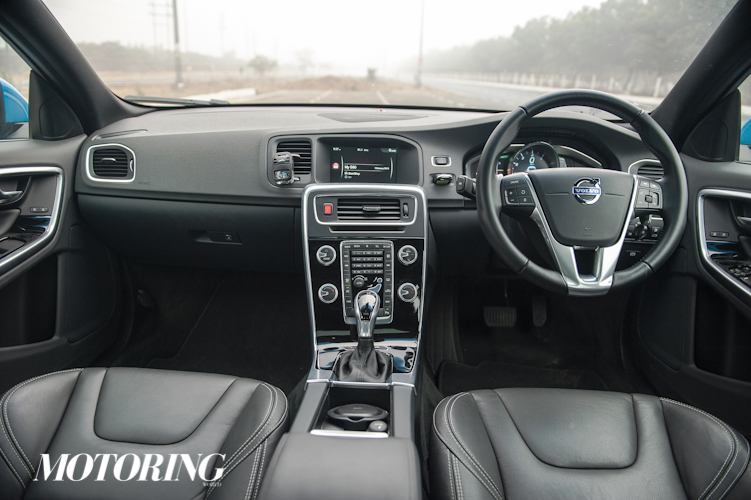 The floating centre console is attractive and makes you really feel that you, the driver, are the most important person in the car. Controls are well defined and in typical Scandinavian fashion, design is minimal but efficient. The menus are slightly tedious to use, though Volvo believes voice commands should make it easy, but I guess the Indian accent is difficult for it to understand. Apart from that, right from your trip statistics to the entire user manual, everything can be found on the 7-inch touchscreen. The steering, with its well-placed grooves, is nice to hold and comes with the usual buttons to set cruise control, adjust volume and change media.
The suspension on the T6 seems to be on the stiffer side, which is enjoyable for the one driving the car, but may not be so much for the rear-seat passengers. They, however, get sufficient leg- and head-room to comfortably seat two people at the back; three can fit, but it may be a stretch. Anyway, the T6 is so much fun to drive that I didn't spend any time in the back seat to tell you more about it.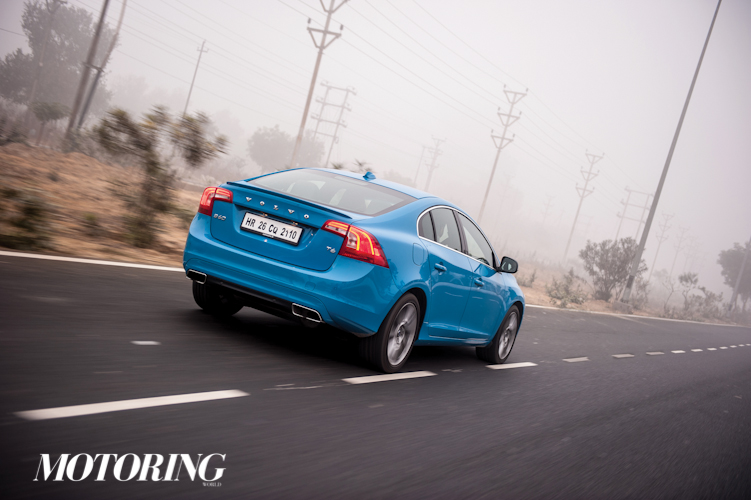 Volvo has been a perfect Swede for ages — functional, silent and risk averse — but things are changing now. Whether it is thanks to the competition or its presence in markets like ours, Volvos are better looking, well designed and fun to drive. Nothing is over the top still and the T6 is a great example of it. Good looks, comfortable insides, power and an engaging drive. No loud exhausts, no chrome or carbon-fibre overload and no extra badges to show you are different. Only lagom. 
AUTODATA
Volvo S60 T6
POWERTRAIN
Displacement:  1969cc, i-4, turbopetrol
Max power: 302 bhp@5700 rpm
Max torque: 40.8 kgm@2000 rpm
Transmission: 8-speed automatic
STEERING
Type: Electric power steering, rack and pinion
Turning radius: 5.75m
SUSPENSION
(F/R): Independent, McPherson struts/independent with coil springs
BRAKES
(F/R): Ventilated discs/discs
TYRES
(F/R): 235/40 R18
DIMENSIONS
L/W/H (mm): 4635/1825/1484
Wheelbase: 2776mm
Kerb weight: 1551 kg
PERFORMANCE
0-100 kph: 5.9 secs
Top speed: NA
PRICE: Rs 42 lakh (ex-showroom, Delhi)